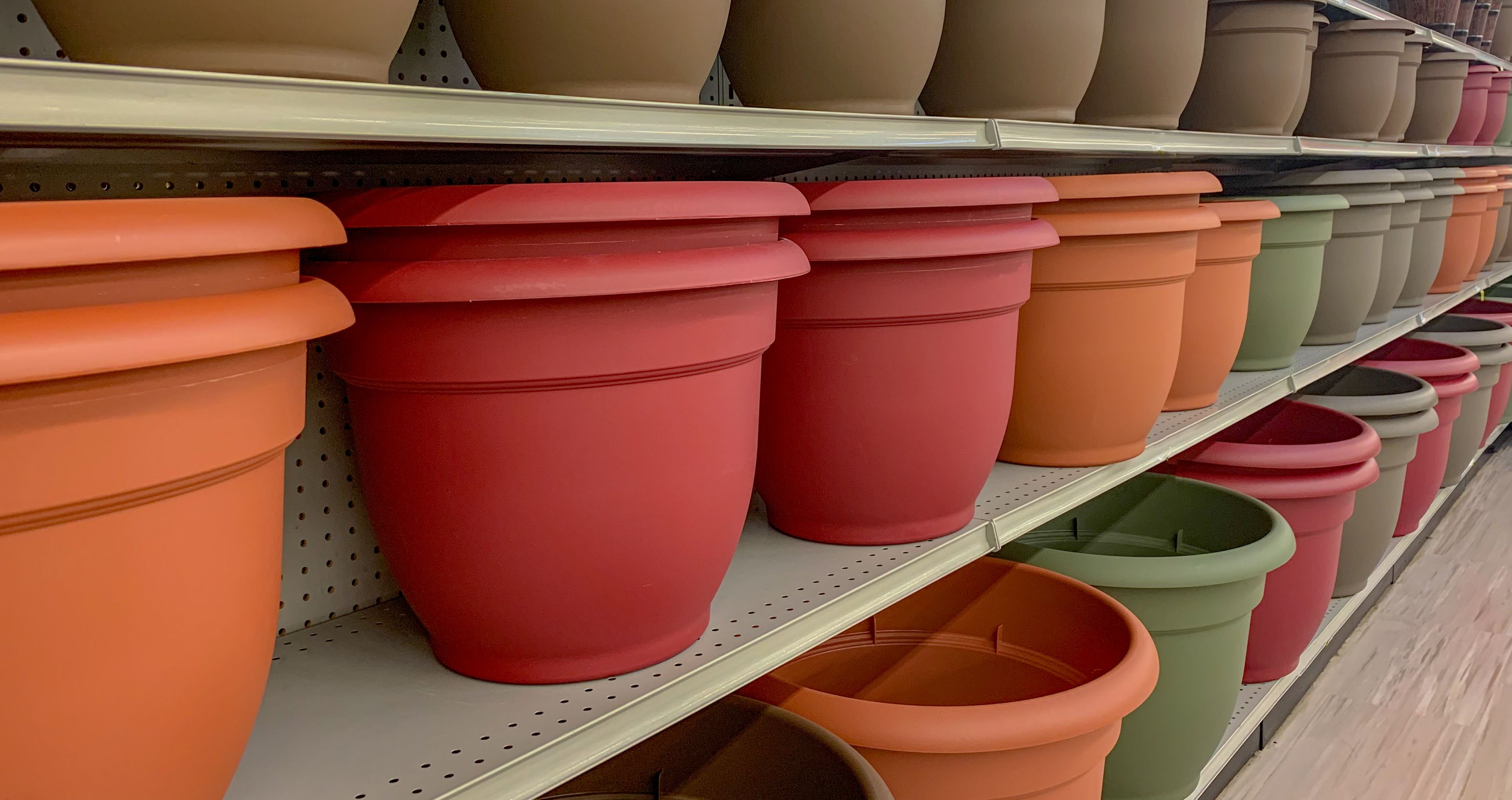 Planter buying guide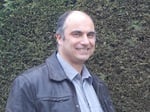 Guide written by:
Albert, Manager of a gardening service, Leicester
49 guides
Planters are a great way to add a splash of colour to your garden, balcony or deck. Whether you're after a raised bed for growing veggies, a hanging planter for flowers or one with a trellis for climbing plants, planters come in a range of sizes and materials including wood, zinc, terracotta and plastic.
What is a planter?
---
These days, when it comes to choosing a planter there's no end of shapes, sizes and designs to choose from. Whether you're looking for a large or small planter, an indoor pot or a container to use alongside a trellis, you're sure to find the right planter for your plants!
The term 'planter' is generally used to refer to a long container used to plant flowers, particularly on a balcony or deck. Planters come in a wide range of shapes and sizes to suit different purposes whether you're looking to brighten up a corner of the garden or deck, grow herbs or vegetables or even decorate an indoor space.
Different types of planters
Plant containers generally fall into one of three broad categories: pots, raised beds and planters. Each type is suited to a specific type of plant; for example, potted plants or trailing plants for hanging pots.
Planters for decks and balconies
---
Planters are commonly found on decking and balconies and are really handy for adding a little extra something to these spaces! Planters used on balconies are often equipped with brackets for hanging over a railing or handrail. They can also be hung from the ceiling by a rope or chain in which case they are known as hanging planters.
The main aim of these sorts of containers is to add life to every possible corner of the home. They are usually filled with annual or biennial flowers, but can also be used to plant perennials to form a green framework. In this case, the perennials are kept all year long while your annuals and biennials can be switched up from year to year.
Trailing flowers will also offer a magnificent effect whether planted in hanging or traditional planters. Here are a few factors to bear in mind when choosing a planter:
the bracket type: if your balcony is part of a shared building, you'll have to choose brackets with a locking system. This will limit the risk of your planter falling;
a drip tray can be used to prevent water streaming out when watering your plants. You will have to buy a drip tray if one is not provided with your planter. It's worth noting that some planters come with their own watering systems which is very handy if you tend to forget to water your plants.
Please note that hanging planters are not recommended if you live a few storeys up or if your balcony isn't sufficiently sheltered from the elements as strong winds can damage your planter or simply blow it over.
Explore the ManoMano catalog
Perennials
Pot types and materials
Plant pots are generally used to hold single plants. They come in various shapes and sizes, and are made from a variety of materials with different characteristics.
Terracotta pots
---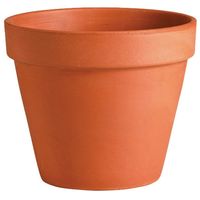 Terracotta pots are breathable which means the plant roots have more contact with the air. The downside of these pots is that they are heavy. They are often used on decks and balconies alongside a plant saucer.
Plastic pots 
---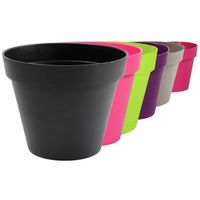 The light weight of these pots makes them a practical option and they also come in a wide range of colours. However, the disadvantage of plastic is that it doesn't allow the plant roots to breathe so you will have to repot your plants more often. These pots can be used on a deck or balcony in combination with a plant saucer.
Ceramic pots 
---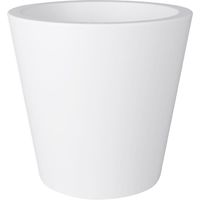 The main advantage of ceramic is its aesthetic; these plant pots come in bright colours and unique shapes. The drawback of ceramic is that it is heavy and fragile. However, it is suitable for balconies and decks, as well as indoor use. You will need a plant saucer unless your pot comes with its own in-built watering system.
Resin pots 
---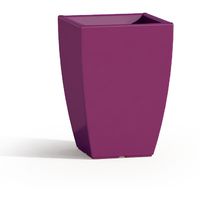 Like plastic pots, resin pots are lightweight but are not breathable.
Pot covers
---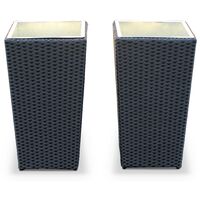 Pot covers are generally more decorative in style and some are even equipped with self-watering systems meaning you won't have to water your plants as much. They can be used indoors or outdoors.
Zinc pots
---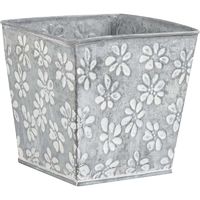 These shock-resistant pots don't offer a lot of insulation so can only be used for cold-hardy plants if placed outdoors.
Explore the ManoMano catalog
Decking
Planters, raised beds, plant grids, and trellises
Raised beds are intended for outdoor use. They can be used for a single plant, such as a shrub, or for a group of plants arranged according to shape and blossom. They are also great for growing herbs or vegetables.
Flower pots 
---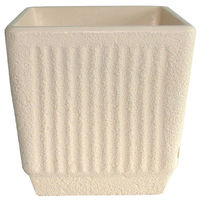 These pots are designed for groups of plants or one medium-sized shrub, and tend to be bigger than most plant pots (around 40 cm to a metre in height). They can be rectangular or square-shaped and made of wood, resin or even materials like concrete provided they have drainage holes in the base.
Plant grids
---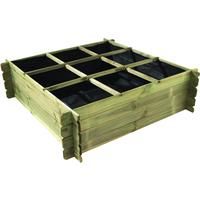 Plant grids tend to be made of wood and are big enough to hold several varieties of vegetable crops. They may be entirely open in design meaning that they can be placed directly on the soil with just their walls holding in the soil.
Planters with pergolas or trellises
---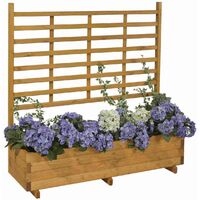 If you want to grow a climbing plant, such as a clematis, a raised bed fitted with a pergola or trellis is an ideal solution. A rectangular raised bed can generally hold up to three plants; line up two raised beds and you can plant even more. The stems of the climbing plants will wind their way around your trellis or pergola for spectacular effect!
Raised beds with legs
---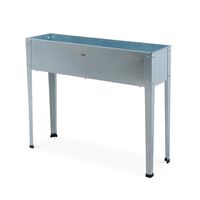 Whether you're looking to plant flowers or vegetables, these models will help to prevent back pain! This type of raised bed is typically used to form a small vegetable garden on a balcony.
They tend to be made of wood which means they blend in easily with their surroundings. Wood does, however, have a limited lifespan as it is not a rotproof material. If you want your raised beds to last longer, choose a wood that has been treated (such as a heat-treated wood).
Explore the ManoMano catalog
Raised beds
Guide written by:
Albert, Manager of a gardening service, Leicester, 49 guides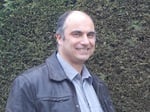 For several years I have been running a garden service with a clientele of both individuals and companies. I manage a team of gardeners and ensure the creation and maintenance of green spaces. At the same time, I bring my expertise to my clients in terms of the maintenance and improvement of their gardens. In fact, as a trainee and working in the hospitality industry at the beginning of my career, I focused on landscaping in a local community where I acquired solid technical skills through in-house training and the follow-up of major projects in a rapidly changing town. On a personal level, I am equally oriented towards the art of gardening. With my wife, I created our garden from start to finish and I maintain it carefully, the same goes for the vegetable garden. As for DIYing, it's not to be outdone. Yes, gardening is also tinkering: pergola, hut, pavement, fence, and so on...There is always something to do in a garden. After working well together, my wife and I are proud of the result and delighted to be able to take full advantage of a friendly and warm environment. So, let us give you advice and help you in your choice of tools, maintenance, or improvement of your garden, nothing could be simpler.
The products related to this guide