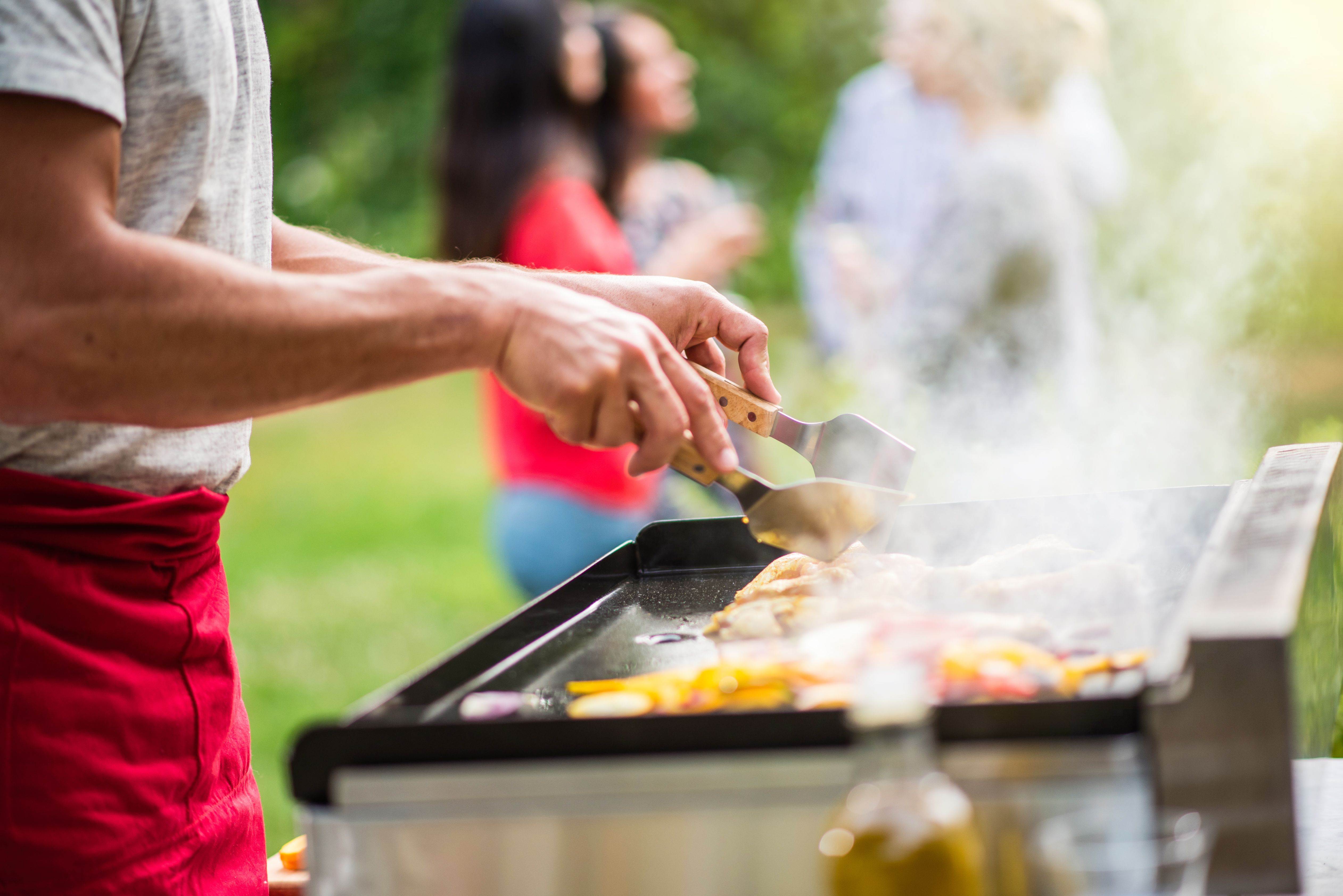 Plancha grill buying guide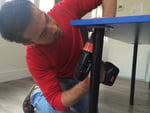 Guide written by:
Sebastian, self-taught DIY-er, Exeter
198 guides
When it comes to selecting a plancha grill, the options are endless. Between gas and electric models, carbon steel cooking plates or stainless steel frames, there are plenty of choices to make before you can start enjoying your favourite recipes a la plancha! Here are our top tips to guide you in the right direction.
Choosing a plancha to suit your needs
---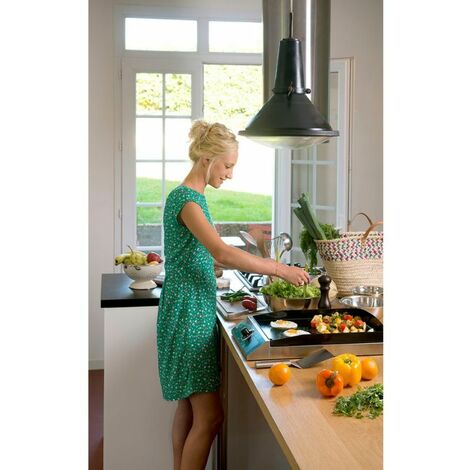 Your plancha grill should be chosen according to your cooking preferences. Chefs with the most exacting standards should go for a gas-powered plancha for better cooking quality, quicker heat-up time and more precise temperature adjustments. Typically larger and more expensive, these grills can work with butane or propane gas. Electric plancha grills use a more convenient form of energy but are less powerful and provide a slower heat-up time. However, they are often more affordable and take up less space, meaning they can be used on a kitchen table top or even on the balcony. When making your choice, don't forget to consider the following points:
the quality of the cooking plate: enamelled cast iron is a good mid-range option if your budget allows it;
the size of your grill should match the number of people you intend to cook for;
the number of burners for managing cooking times.
Explore the ManoMano catalog
Cooking preferences
What are the main characteristics of a plancha?
---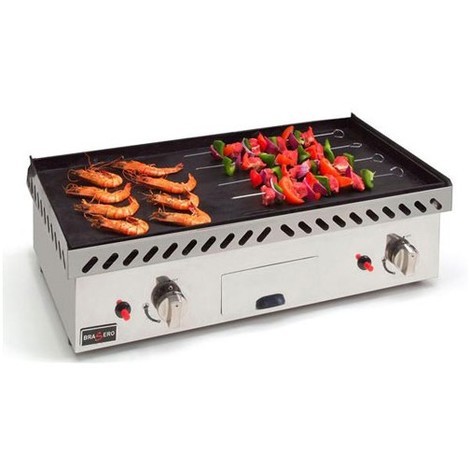 Plancha grills are cookingappliances originating from Spain. They are designed to sear meats and vegetables using high temperaturesof over 350°.
These grills are made up of a cooking plate, adjustment knobs, one or several burners, a frame, and possibly a trolley. The quality of a plancha depends on the material of the plate, its power and its finish.
If you're looking for a high-quality plancha grill (and don't want to splash out on a professional range) your best bet will be a model equipped with a cast iron cooking plate, stainlesssteel frame, threegasburners with an overall running power of at least 7,500 W to ensure a fast heat-up time.
Explore the ManoMano catalog
Plancha
Gas planchas vs. electric planchas
The power source of a plancha will determine how quickly it heats up and its power output. Regardless of the technology, the parts used to heat a plancha – either a heating element or a burner – will be installed under its cooking plate.
Electric plancha grills 
---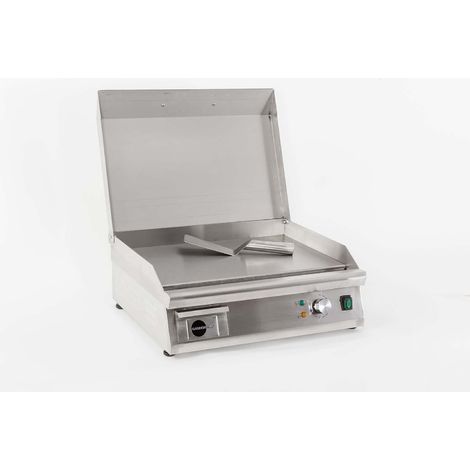 While the heating elements used for electric plancha grills do ensure quick heat-up times, this will still be slower than gas planchas. Electric planchas are, however, safer and can offer a power output of 1,600 to 3,300 Watts (W) per element. The maximum power produced is usually around 6.5 kW.
Gas plancha grills
---
Gas plancha grills – powered by butane or propane – are morepowerful and reach higher temperatures in less time. The overall heating power supplied by the burners can be over 15 kW.
For more intensive use (e.g. professionals or those looking for enhanced cooking quality) gas planchas are undoubtedly the way to go!
Explore the ManoMano catalog
Gas plancha grills
Choosing your plancha grill materials
---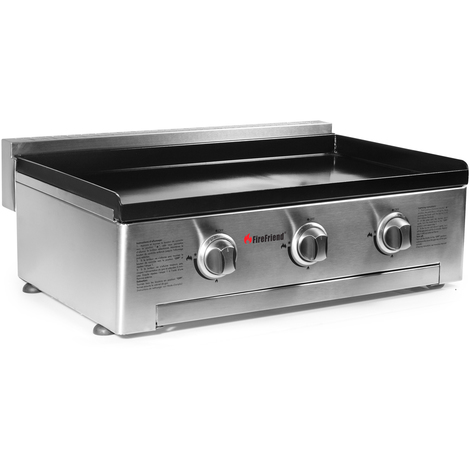 When it comes to materials, the plancha grill frame and cookingplate should be considered separately; choosing the right cooking surface is much more important!
The structure of the plancha grill can be made of enamelled or stainlesssteel. As you can imagine, stainless steel models offer higher quality, but enamelled steel is still very resistant and offers a nice finish.
Plancha cookingplates come in a variety of materials. Your choice will come down to how you plan on using your plancha.
Enamelledcast iron ensures good heat distribution due to its high thermal conductivity. Enamelled cast iron is undoubtedly the best material used for cookingplates in terms of cost-efficiency (please note: the quality of the enamel is very important).
Hard chrome plating is a top-of-the-line option, but it can be fairly expensive. This type of coating allows for easy cleaning and maintenance and creates thick cooking plates. It also offers excellent cooking quality.
Stainlesssteel can withstand high temperatures, offers good conductivity and is very easy to maintain. It is also a very hygienic material. However, its level of conductivity is not as high as cast iron or steel models;
Carbon steel offers a good middle ground and is a cost-effective option. Plancha plates made from this material are very scratch-resistant. However, when the plate's protective coating eventually wears away, corrosion can set in. As such, maintenance is necessary and once the coating has disappeared, these cooking plates must be oiled. As steel is a naturally excellent heat conductor, these plates will heat up very quickly;
Enamelledsteel offers good resistance to abrasion and is very easy to clean. Just be careful not to damage the plate's enamel coating.
Your choice of cooking plate will depend on how often you plan on using it, as well as any cleaning or budgetrequirements you may have.Stainlesssteel frames are generally used for high-end models, while enamelled steel structures tend to make up most mid-range versions.
Explore the ManoMano catalog
Corrosion
Accessories and add-on options for plancha grills
---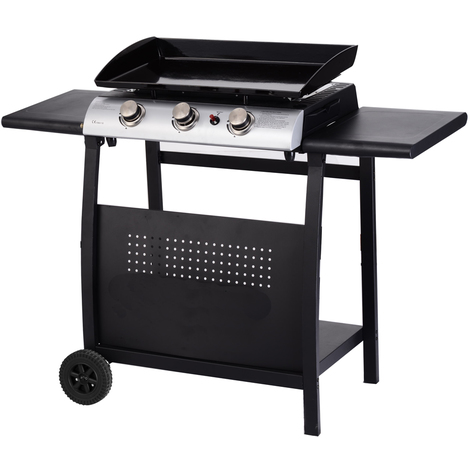 In addition to the cooking plate and power, plancha grills also differ in terms of their design features and accessories.
Greasetrays come as standard but may vary in design. Designed to collect cooking grease, these drip trays make cleaning and maintenance easier;
Tilting cooking plates are convenient for increasing grease flow;
Piezo ignition is standard for gas planchas; 
A thermocouple enables gas flow and ensures the gas is cut off when there is no flame;
Plancha trolleys are practical and allow you to move your plancha grill around independently;
A cover (or even a hood) will protect the plancha from moisture.
These various options and accessories will also increase the price of your plancha, regardless of its power source, cooking plate quality and material, and power.
Explore the ManoMano catalog
Cover
Final tips for choosing your plancha
---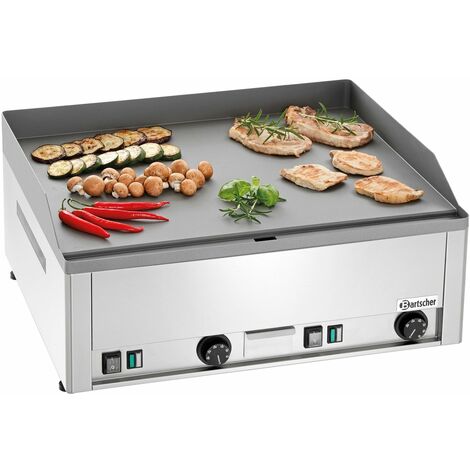 The dimensions of plancha can also vary and this depends on the number of burners they feature. Gas planchas commonly use two or three burners. Some may even feature four; these models stretch to over a metre! Counter top plancha grills are strongly recommended when cooking for ten people or more.
Your cooking plate should be treated with care both during use and when cleaning – particularly when dealing with low-range plates made of enamelled steel or carbon steel.
If you are looking for a top-of-the-range plancha, a gas-powered plancha grill with three burners and a hard chome plate will fulfill all your needs and have you searing meat and vegetables hassle-free!
Last word of advice: the best manufacturers will usually provide a 10-year warranty for cooking plates. If you're deciding between two models, go for the one with the quality guarantee. Then all that's left to do is track down some great recipes a la plancha!
More information
For more advice on kitting out your garden with the best equipment, check out our editors' other guides on related products:
Guide written by:
Sebastian, self-taught DIY-er, Exeter, 198 guides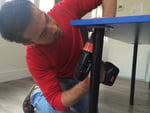 Redo a roof with wooden beams? Check.Advise Mister everybody in the DIY shop? Check.Redo the bathroom plumbing? Check.Fit together, build the walls, paint a partition, throw my hammer in a rage thinking that it will fix the problem? Check. The DIY motto ? Learning is better than delegating… well, it's also a question about your wallet! The satisfaction? The beer at the end of the job! What do the best have in common? The influence of Gyro Gearloose, Mac Gyver and Carol Smiley depending on your generation, a good dose of curiosity, a average hand-eye coordination and a taste for risks… and if it doesn't work, try again! Advise you? I'll do my best!
The products related to this guide