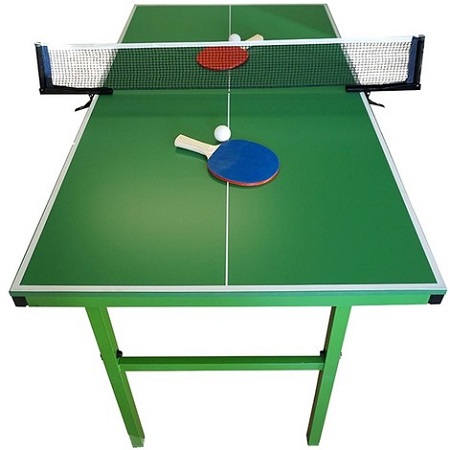 Ping pong table buying guide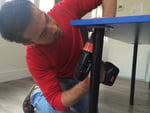 Guide written by:
Sebastian, self-taught DIY-er, Exeter
198 guides
When it comes to choosing a ping pong table, there is plenty of choice from outdoor or indoor tables to official competition models. Usually supplied in a kit complete with a net, rackets and balls, ping pong tables can also be covered in a Soft Mat coating for a better bounce. Read on for our top tips!
Different types of ping pong tables
The type of ping pong table you choose will mainly depend on where it will be set up. Ping pong tables intended for indoor use are made of different materials than those intended for outdoor use.
Outdoor ping pong tables
---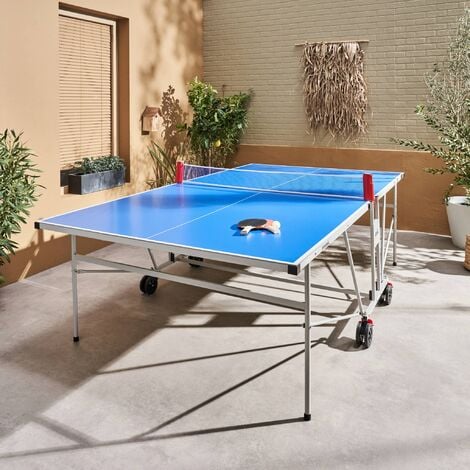 Ping pong tables designed for outdoor use offer the following features:
they are made of materials that are both UV- and moisture-resistant, and can withstand hot and cold temperatures;
some models have a surface coating called Soft Mat, which optimises game conditions by minimising reflections even when the sun is at its highest point;
the legs may be equipped with large wheels, making it easier to movethe ping pong table on uneven ground;
ideally, you should choose a table with a thick table top, as this improves the ball's bounce and the game conditions;
wide legs are preferable as they improve the stability of the table;
outdoor tables can be used indoors.
Explore the ManoMano catalogue
Ping pong table
Indoor ping pong tables
---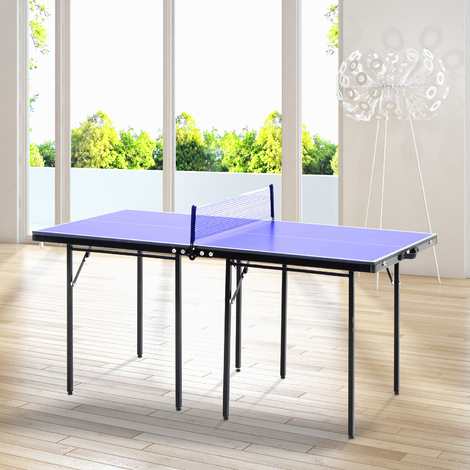 As indicated by their name, indoor ping pong tables are meant to be used inside:
the table top is made with plywood to ensure good bounce quality;
the thicknessof the table top is an important factor to consider as this will impact play quality;
size is another key criteria as this will determine how easy the table is to store away to save space when it is not in use;
some models are equipped with large double wheels, making it easier to move the table across any surface;
a wide base is recommended to improve the stability and sturdiness of the table;
using an indoor ping pong table outdoors can be challenging and can make parts wear out quicker.
Ping pong table features
Ping pong tables differ not only based on their look, but also in size.
Ping pong table styles
---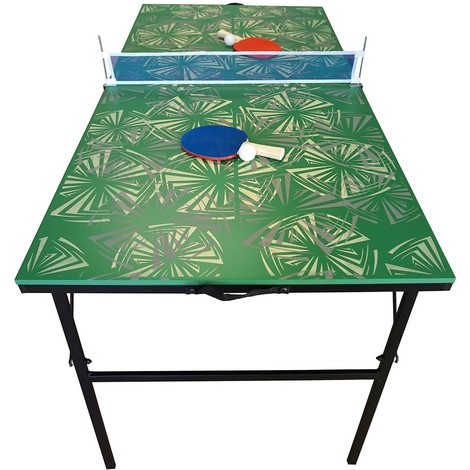 Style should also factor into your decision when choosing a ping pong table:
indoor tables are usually blue, making it easier for players to see the ball (no matter whether it's white or yellow);
some models come in green, or are patterned, so they blend in better with their surroundings. Nonetheless, it is recommended to choose a different shade if the table is going to be set up on a lawn;
others have white lines to mark out the edges.
Ping pong table dimensions
---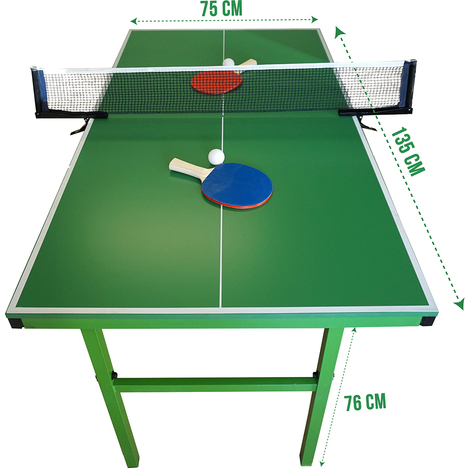 The size of the table depends not only on the space you have available, but also on the needs of the players:
if you are undergoing intensive training to compete in national or international games, we recommend a regulation-sized ping pong table measuring 274 cm in length, 152.5 cm in width and 76 cm in height;
some tables, designed for recreationalfamily use, are more compact meaning that they can be used in smaller spaces and are easier to move around and store away.
Ping pong table accessories
---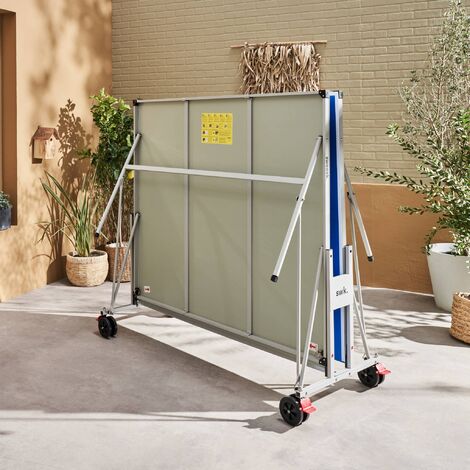 Most of the time, ping pong tables are supplied with various accessories:
nets;
tension adjustment systems;
net posts;
ball and paddle holders.
Even if an outdoor table is made to be weather-resistant, we recommend purchasing a protective cover to fit over your table when it is not in use.
The type of table you select will come down to your individual expectations. If you are hoping to train for a competition, you should look at regulation tables. However, if the table is meant for children, you can choose from a range of indoor and outdoor recreational models. Last but not least, you should choose your ping pong table based on where you plan to use it(indoors or outdoors).
For more information on outdoor games, have a look at our other guides on related topics:
Guide written by:
Sebastian, self-taught DIY-er, Exeter, 198 guides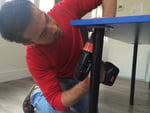 Redo a roof with wooden beams? Check.Advise Mister everybody in the DIY shop? Check.Redo the bathroom plumbing? Check.Fit together, build the walls, paint a partition, throw my hammer in a rage thinking that it will fix the problem? Check. The DIY motto ? Learning is better than delegating… well, it's also a question about your wallet! The satisfaction? The beer at the end of the job! What do the best have in common? The influence of Gyro Gearloose, Mac Gyver and Carol Smiley depending on your generation, a good dose of curiosity, a average hand-eye coordination and a taste for risks… and if it doesn't work, try again! Advise you? I'll do my best!
The products related to this guide