Pillar drill buying guide
Guide written by: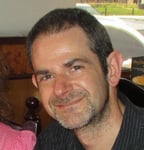 Didier, Technical manager, Cardiff
8 guides
Ideal for precise and repetitive drilling tasks, pillar drills are workshop machine drills that come in a range of designs, including benchtop, floor-standing, radial and magnetic models. From drill stands to keyed or keyless chucks, follow our guide to find the right pillar drill for you!
Important features
Throat depth
Speed
Easy adjustments
Drilling accuracy
Power
Different types of pillar drill
Once considered a purely professional tool, the pillar drill is
now an essential workshop addition
for anyone looking to
drill wood
or metal with precision. Useful for artisans and DIYers alike, pillar drills come in various different types including benchtop or floor-standing machines and magnetic or radial models.
Benchtop pillar drill
---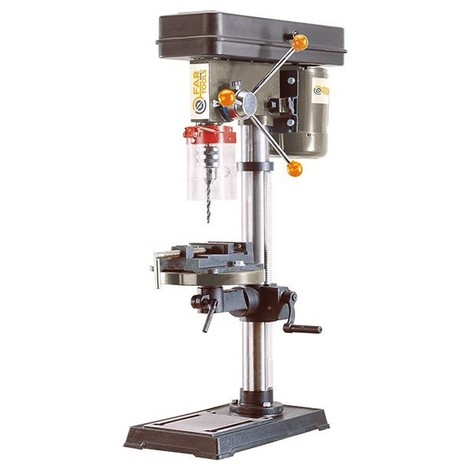 These models are compact and can be easily fixed in place on a table or workbench. They are easy to use and don't take up a lot of space. This type of pillar drill is therefore
suitable for woodworkers and DIYers
working in relatively small spaces.
Floor-standing pillar drill
---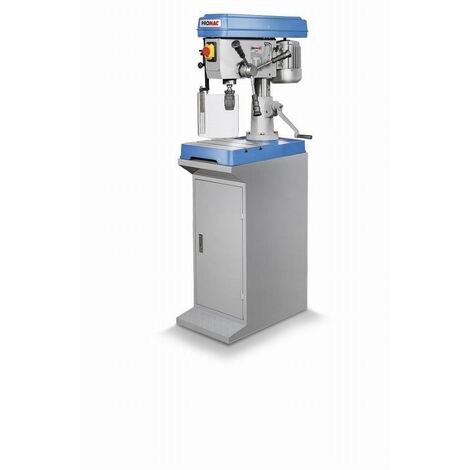 Also known simply as 'floor drills', these models are best suited to professionals or skilled at-home workers who have a workshop big enough to accommodate a larger machine. These powerful tools offer a great drilling depth and are
fixed in position on the ground
.
Radial pillar drill
---
The design of the
radial drill
is fairly close to that of a benchtop model. The main difference is that these models allow you to adjust the distance between the
chuck
and the column (known as the '
throat depth
').
Radial drills are also suitable for
drilling far from the edge of a workpiece
.
Magnetic drill
---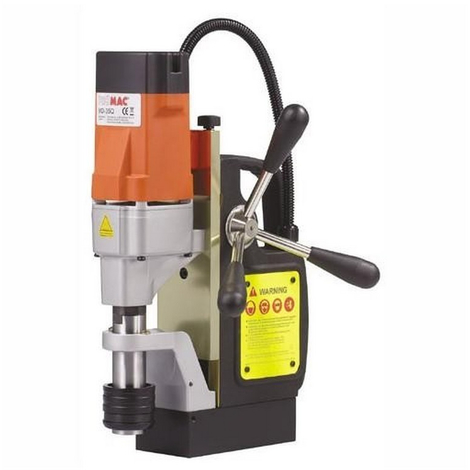 These portable models are great for
moving around a job site
and are designed to be used on top of metal structures.
Also known as Mag drills, these drills are equipped with a magnet base used to secure them to flat metal surfaces. They can be used for both drilling and milling.
A drill
stand
can be a cost-effective solution if you already have a high-quality
drill
. However, you will not get the same level of accuracy as you would with a pillar drill. As such, this option is only really viable for occasional use or if you cannot achieve the required level of precision with a
handheld drill
alone.
Explore the ManoMano catalogue
Handheld drill
Technical characteristics of a pillar drill
Now let's dig a little deeper into the main features of a pillar drill. The key characteristics to pay attention to are as follows:
Drilling depth
---
The drilling depth of a pillar drill is determined by the capacity of the spindle to lower the chuck and really depends on the length of your drill bits.
The table-to-chuck distance depends on the thickness of the material you want to drill. Of course, you won't have the same requirements for drilling a flat sheet of metal as you would for a roof timber. A tall column will provide a range of height settings.
Throat depth indicates the distance from the chuck to the column. This factor depends on how far away from the edge of a workpiece you want to drill. Radial drills offer a range of different settings.
Power rating and single or three-phase power
---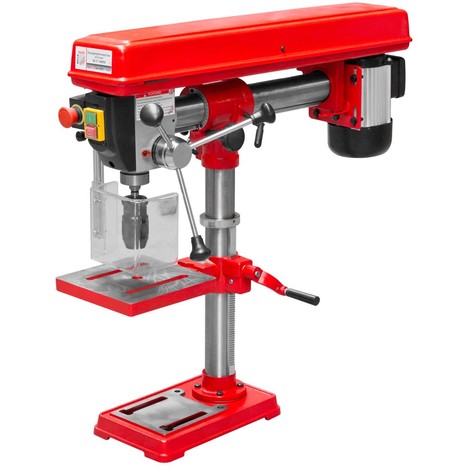 The amount of power you require will depend on the size of the holes and the types of materials you want to drill. Go for more power if you plan on using your drill for extended periods of time. And remember: a hole saw bit will require a lot more power!
Power supply: pay attention to the type of power supply required; a single-phase model will do for home use but you may need three-phase power for a professional range model.
Chuck and speed range
---
The chuck capacity determines the diameter of the drill bits and accessories you can use. A morse taper spindle will provide added flexibility in terms of the tools you can attach.
The range of speeds offered by the majority of pillar drills will cover most needs. If you have special requirements in terms of minimum and maximum rpm, be sure to pay attention to technical characteristics when purchasing.
Speed selection is traditionally controlled by a manual belt and pulley system. Some newer pillar drills complete speed changes electronically for quick and precise adjustments.
The amount effort required to drill through workpieces is an important consideration. Long handles are more comfortable to use and allow for a higher degree of precision. A flywheel works better for drilling soft materials.
Settings and accuracy
---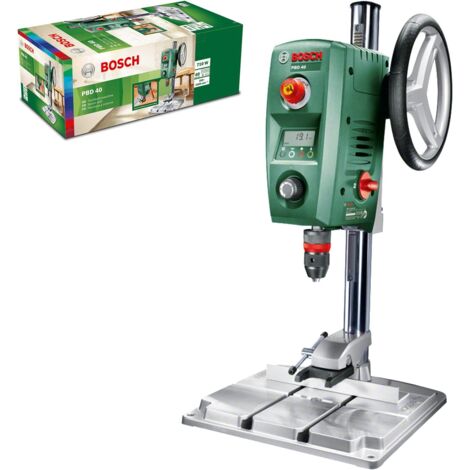 Ease of adjustments: It's important to consider how easy it is to change the settings on your pillar drill if you plan on using the machine on a regular basis. It's always more efficient to go for a machine with a keyless chuck to avoid the hassle of screwing and unscrewing (and let's face it: you will probably end up mislaying the key). Your stops must also be easy to tighten.
The level of drilling accuracy you require for more detailed work may require adjustments down to the millimetre. This kind of precision depends on the quality of your equipment. A large column combined with an accurate spindle will ensure everything stays perfectly perpendicular as you work.
Accuracy is a measure of quality when it comes to picking a pillar drill
. Bear in mind that the more robust the machine, the more accurate it will be.
Choosing a vice for your pillar drill
---
Your
vice
must be suited to the kind of workpiece you want to secure:
A bench clamp is lighter and therefore easier to handle, but is not strong.
A bench vice is more heavy-duty and is suitable for large-scale and regular drilling tasks.
No matter which model you go for, pay close attention to the length and throat depth of the jaws which determine how wide the vice can open.
Explore the ManoMano catalogue
Vice
Keyed vs. keyless chucks
The
chuck
is the system that secures your drill bits and is the part you will handle most often. A
keyed chuck
is more problematic to use as it is trickier to tighten. This system is gradually being replaced by
keyless chucks
which are easy to use and more efficient at securing drill bits.
Keyless chucks
---
Keyless chucks come in two varieties:
Nylon outer sleeve - more fragile;
Metal outer sleeve - stronger and more hardwearing.
Explore the ManoMano catalogue
Chuck
How to use a drill press safely
---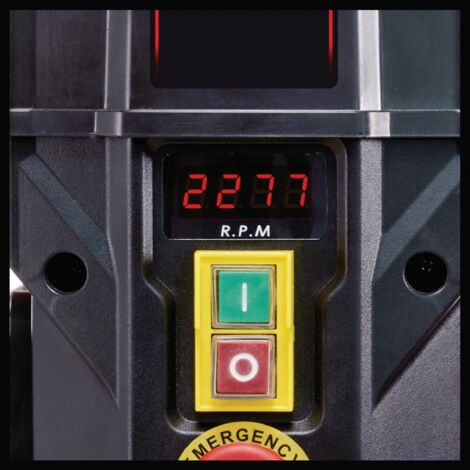 For starters, you will need high-quality
drill bits
which must be kept sharp; consider using a
drill bit sharpener
and be sure to always drill at the right speed. You'll also have to sharpen up in terms of safety precautions:
a chuck cover must be installed on every pillar drill;
you may require additional lighting;
wear the correct protective gloves and goggles and do not attempt to remove any chippings while drilling;
be sure to secure your workpiece to the bench using a vice or clamp to avoid the risk of any movement;
if you need to drill tiles or glass, choose the right drill bits and drill using a little water.
Bear in mind that a pillar drill can be a great choice for any DIYer, but if you are planning on using your drill on a regular basis do make sure to invest in a
high-quality machine
.
More information
Protective gloves buying guide
Protective eyewear buying guide
Explore the ManoMano catalogue
Drill bit sharpener
Guide written by:
Didier, Technical manager, Cardiff 8 guides écrits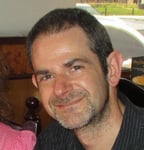 I spent ten years working in maintenance services, first as a Technician and then as a Head Technician. For eight years, I have perfected the methods and management of subcontracting. Today, I continue my career while I work on technically versatile projects.

DIY: I love it. I like having the right tools. Precise work fascinates me, I like working with wood and metal and I do not hesitate to make something myself if it doesn't exist. In my daughter's room, for example, has a bed built into her desk. My family and neighbors don't hesitate to ask me for advice or troubleshooting.

My experience in home renovation combined with my knowledge of the various building trades allow me to advise on tool choice with pleasure.
The products related to this guide