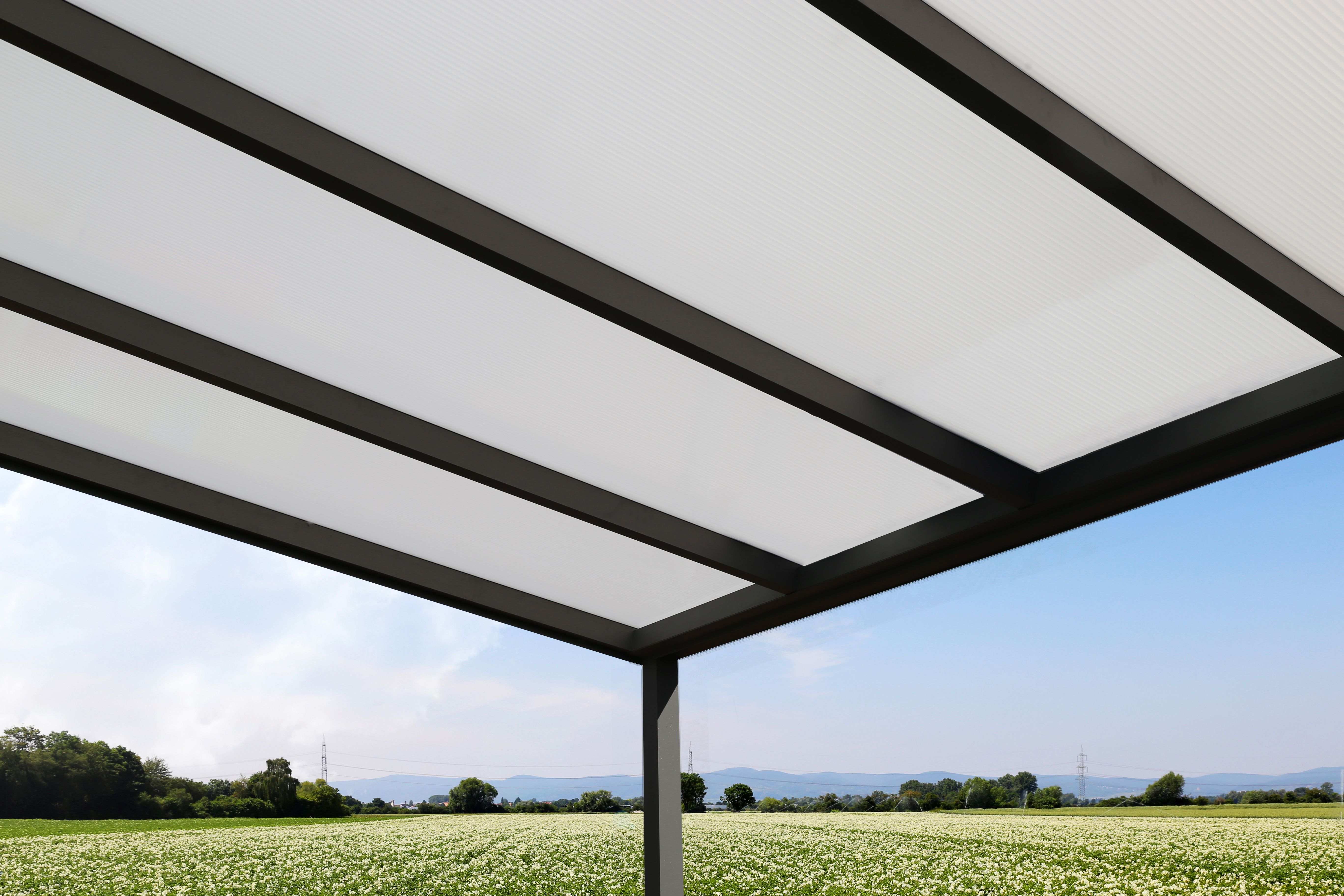 Pergola buying guide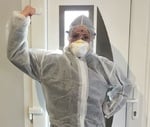 Guide written by:
Eugénie, Experte en Droguerie & Déco, Aquitaine
78 guides
Used to help you enjoy your outdoor space, pergolas offer shade without blocking out the sun entirely and create a relaxing, holiday-style vibe! From wooden to bioclimatic models, folding flat pack structures to lean-to models with retractable or fixed roofs, there are plenty of options to choose from.
What is a pergola?
---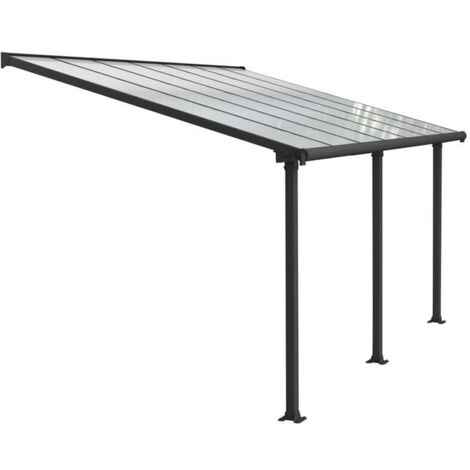 A great compromise between a patio awning and a full verandapergolas have two basic functions: to create ashaded area on a terrace and to serve as a supporting structure for climbing plants to add decoration to your garden.
Now available with a range of features – such as removable walls – pergolas can be transformed into an outdoor living space that can be used throughout the summer months or even most of the year.
The four types of pergola
Pergolas may be:
collapsible (or folding);
lean-to;
free-standing;
bioclimatic.
Collapsible pergolas
---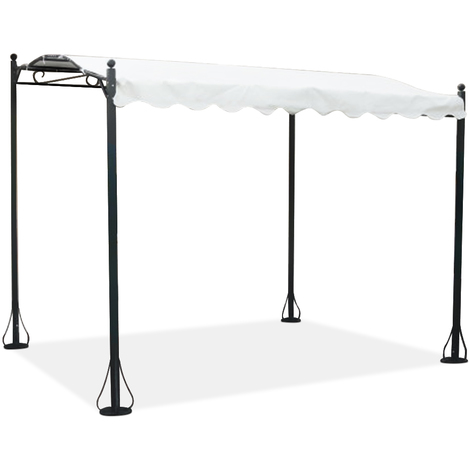 Great for occasional use, collapsible pergolas are lightweight and can be stored away at the end of the summer. They are ideal for smaller budgets.
Lean-to pergolas
---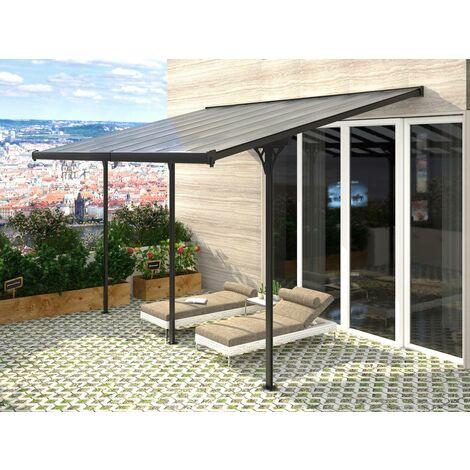 Also known as attached pergolas, lean-to pergolas are structures that attach directly to an external wall of the house. They usually have few supporting posts in the front as the wall fixings are designed to keep the structure secure; however, this depends on the size of the structure.
Free-standing pergolas
---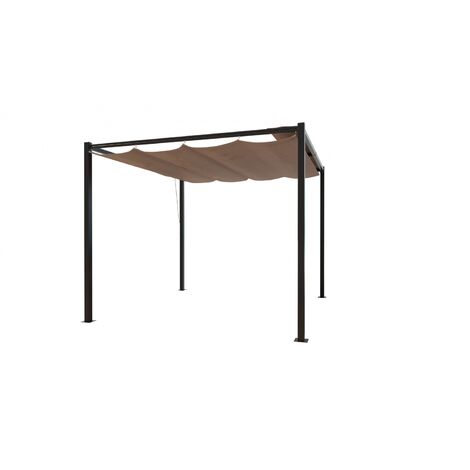 Free-standing or standalone pergolas comprise four posts that are fixed into the ground. These pergolas can be installed anywhere but are particularly well suited to creating a private and cosy space in the middle of the garden.
Bioclimatic pergolas with adjustable louvers
---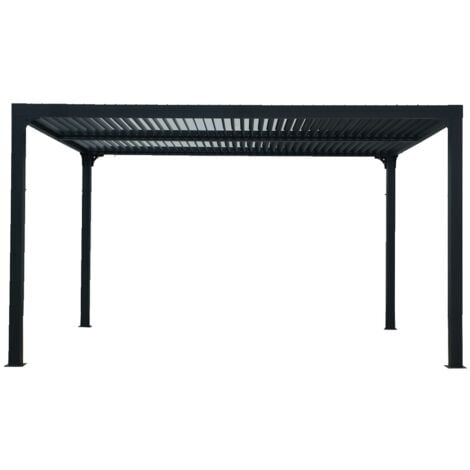 Featuring aluminium louvers that can be adjusted according to your needs, these models offer optimal comfort. Whether manually operated or automated, bioclimatic pergolas allow you to adjust sunshade and wind ventilation with ease.
Fun to use, you can play around with the position of the louvers, the lighting, heating or even add on side panels. Depending on their position, the adjustable louvers offer varying amounts of shade meaning you can enjoy your outdoor space across the seasons.
They allow you to regulate heat in the summertime and can also be used to optimise the warmth of the sun in winter.
Explore the ManoMano catalog
The lighting
Selecting a material for your pergola
Pros

Cons

Budget-friendly.

Service life of 15 years+.

Natural and warm appearance.

Timeless style.

Must be given damp-resistant treatment every 2 years.Must be treated regularly with insect-repellent.

Strong and impact-resistant.

Service life of 15 years+.Charming and elegant appearance.

Must be treated against rust every two years.Very heavy structure.

Plastic

Very cost-effective material.Easy and quick care.Modern appearance.

Max. service life of 5 to 8 years.

Good thermal resistance.Unlimited service life.No specific maintenance required.On-trend material.

More expensive than other materials.
Choosing a pergola roof
Pergola roofs are an essential part of the structure. They should be chosen according to how you plan on using your pergola. For example, will it be used to provide shelter or shade on a terrace? Are you aiming to create an extra outdoor living space?
Pros

Roof tiles

Non-removable.

Creates a sense of continuity with house.

Watertight.

Strong.

Structure must be strong enough to support the tiles.Do not let in any light.

Easy to set up.Natural and warm appearance.

Good UV resistance.

Must be given damp-resistant treatment every 2 years.Must be treated regularly with insect-repellent.Non-watertight, open framework.

Strong materials.Allows light to enter without altering colours.

Sensitive to hail.

Noisy in the rain.Plexiglass scratches easily.

Lightweight but strong roofing.Good weather-resistance.Good UV resistance.Lets light enter.

Scratches easily.

Sensitive to hail.

Cotton or polyester fabric

Low-cost.Good sun protection.

Lightweight.

Short service life.

Not hard-wearing for outdoor use.

Good weather resistance.

Waterproof.High sun protection.

Quite expensive.

Average service life.

Good weather resistance.

Very good sun protection.

Not waterproof.

Expensive.
Alternatives to pergolas
---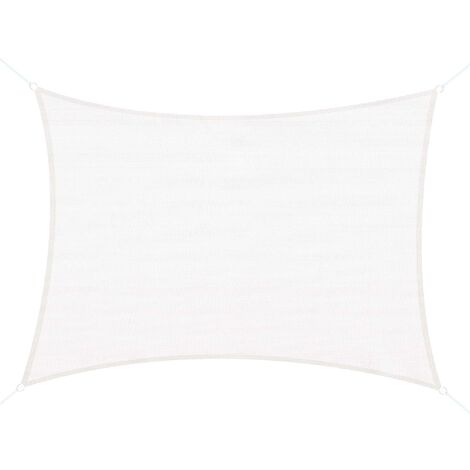 Other structures can be used as alternatives to pergolas.
Parasols: basic, inexpensive and offering quick and easy installation, parasols are favoured for their low prices and offset set-up.
Gazebos: smaller than pergolas, gazebos are efficient and inexpensive structures. A great temporary shelter for the summer months or for events, these structures are ideal for smaller budgets.
Shade sails: easy to set up, elegant and modern, shade sails offer excellent protection from UV rays.
Pavilions: a little pricey but a great way to stay sheltered in the garden, pavilions blend in well with the plants in your garden.
Patio awnings: practical and functional, patio awnings add charm to your home and do not have to be secured to the ground.
Explore the ManoMano catalog
Pavilions
Installation and care accessories for pergolas
---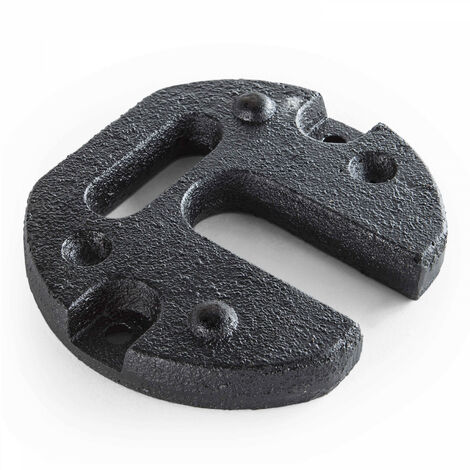 Among the various accessories designed for pergolas on the market, you can find:
replacement roof fabric;
weighted bags and weights for lightweight structures;
curtains and eyelets.
Guide written by:
Eugénie, Experte en Droguerie & Déco, Aquitaine, 78 guides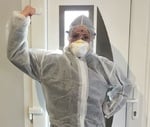 Eugénie, 37 ans et 14 ans de métier dans le bricolage. Au début, c'était pour gagner ma vie, puis c'est vite devenu une passion ! Toutes ces années de pratique m'ont apporté une ultra-polyvalence, de la peinture à la décoration en passant par l'outillage, le jardin et le sanitaire. Un jour, j'ai même conseillé un client qui voulait une cheminée au paracétamol ! J'aime, j'adooore bricoler, créer, relooker et surtout partager mon savoir. Toujours positive, en soif d'apprendre, avant-gardiste et débrouillarde, je trouve toujours des solutions ou des astuces pour faciliter le travail ! Vous conseiller dans vos choix sera un réel plaisir !
The products related to this guide