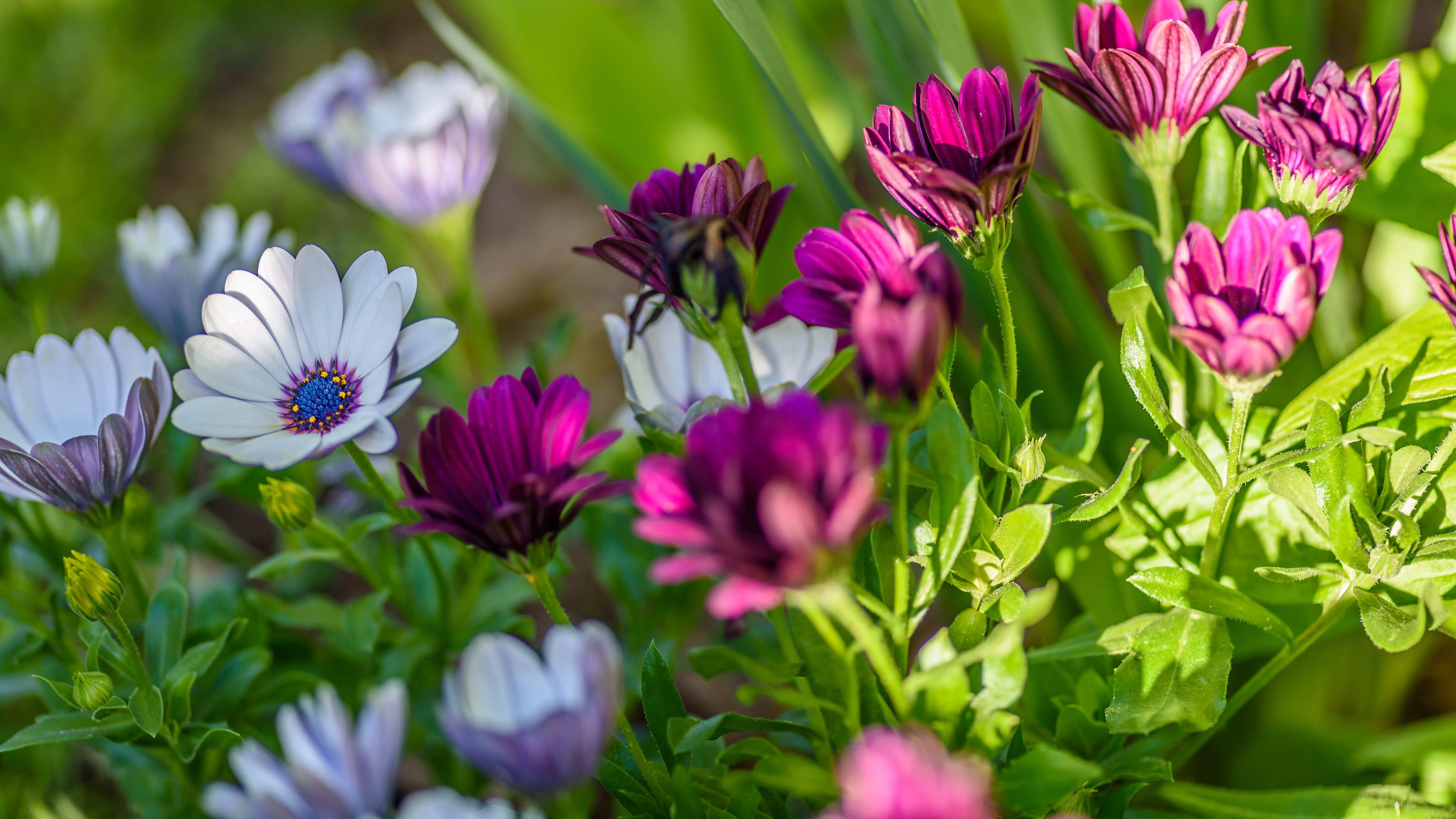 Perennial plants buying guide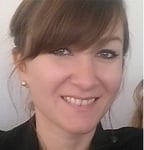 Guide written by:
Crystal, Owner of a small gardening business, Oxford
51 guides
Perennial plants are a popular choice for gardens and vegetable patches – so much so that their flowers and scents are everywhere as soon as the spring rolls around. These plants come in many varieties, such as bamboo, nasturtium and rosemary, and therefore have different sunshine and watering needs.
What is a perennial plant?
---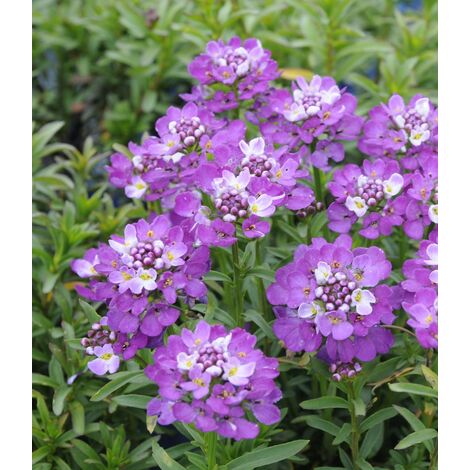 A perennial plant is a plant that lives for over two years and can flower several times over the course of its life. These plants are therefore a great option for anyone who wants to take care of their garden or vegetable garden, but is short on time. Perennial plants require little care and a variety can be found to meet all needs.
Theirwatering needs vary according to species and they can be grown in the ground, in planters, in vegetables patches or even in greenhouses. Perennial plants may also have medicinal properties, but some varieties are poisonous. Available in a range of shapes and colours, perennial plants may need tobe covered up over the winter, depending on where you live. Fertiliser, such as manure, mulching and an efficient watering systemaregreat for encouraging growth and flowering.
23 of the most common perennial plants for gardens and vegetable patches
1. Absinthe
---
In addition to providing the base forthe famous alcohol enjoyed during the Belle Epoque, absinthe is also known for its therapeutic properties. It is especially effective at combating gastric issues. It can also be used to repel insects, slugs and snails.
2. Garlic
---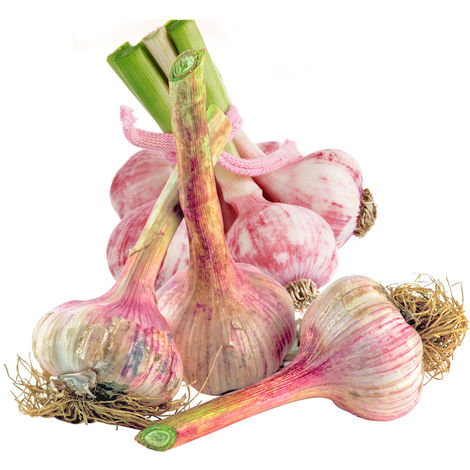 Garlic is an essential foodstuff for maintaining good health. It isrich in vitamins and provides a number of benefits to the body. It is easy to grow and does not require a lot of water.
3. Arnica
---
Arnica flowers are used to make ointments designed to relieve bruises and sprains. Arnica can be recognised by its yellow flowers and long leaves.
4. Artichoke
---
Artichoke is a perennial vegetable that can be eaten raw or cooked. It is very rich in vitamins and has energy-enhancing benefits. It can reach up to 1.5 metres in height in the garden.
5. Bamboo
---
The main advantage of bamboo is that it is easy to care for. It has a rich and decorative foliage.
6. Bougainvillea
---
Bougainvillea is a perennial plant that is grown in the ground in southern regions or in a container in other areas. Bougainvillea flowers often provide an incredible spectacle or colours.
7. Nasturtium
---
Nasturtium is a great plant for protecting vegetable patches: it can be used to repel green flies from vegetables. Additionally, itflowers all throughout the summer.
8. Chrysanthemum
---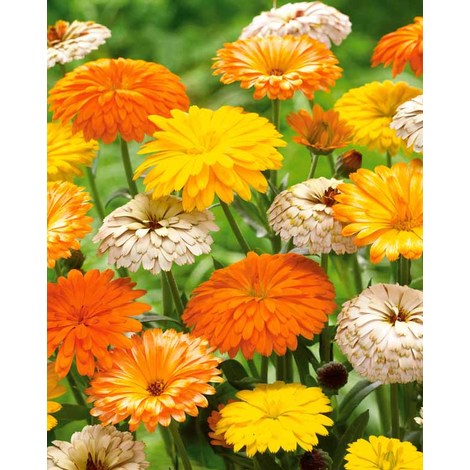 Chrysanthemum produces beautiful coloured flowers which bring gardens to life from the start of the summer right up to the first major cold spells in the winter.
9. Turmeric
---
Turmeric is a yellow spice used to build the base of many curries. It may also be the most powerful natural anti-inflammatory in the world. The plant requires little care, but does need warmth and moisture.
10. Dahlia
---
Dahlias can be grown in the ground or in a pot. This plant flowers over the summer up to the start of winter. There are many different colour varieties.
11. Edelweiss
---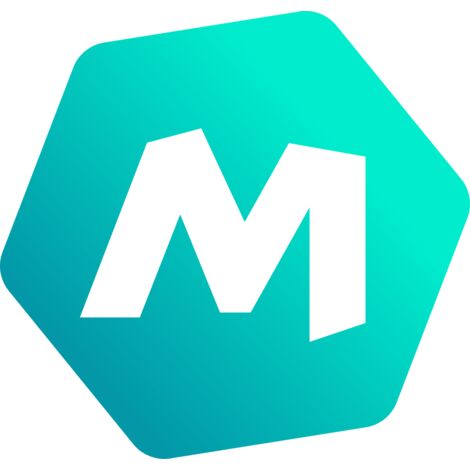 Edelweiss is a plant that originates from the mountains and produces white star-shaped flowers.
12. Ficus
---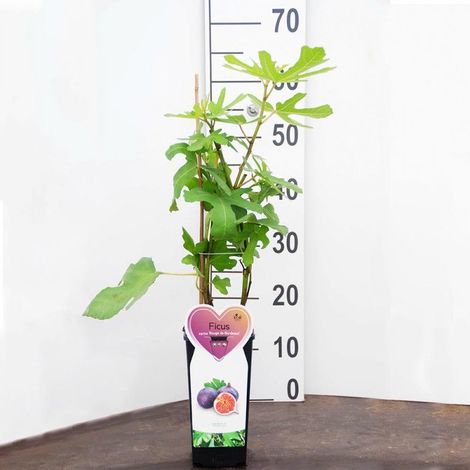 This is a perennial green plant that is usually grown in doors to give your home décor a touch of greenery and elegance. It is easy to maintain and provides a beautiful green foliage.
13. Strawberries
---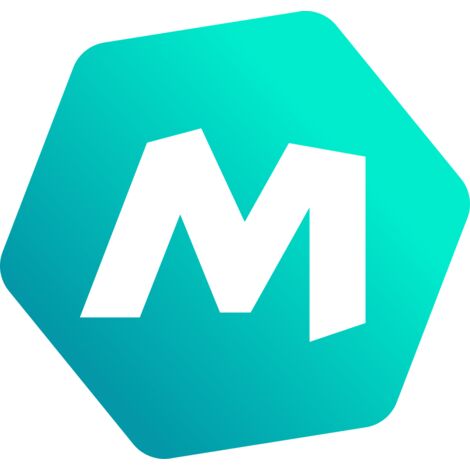 These berries are loved by everyone, young and old! Strawberries can be eaten as a dessert or simply just enjoyed from the plant on a warm afternoon. They are low in calories and high in vitamin C.
14. Wisteria
---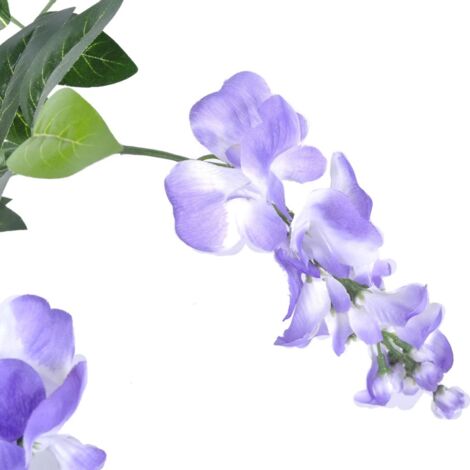 Wisteria stands out for its scent and numerous purple flowers; pink and white varieties are also available.
15. Hibiscus
---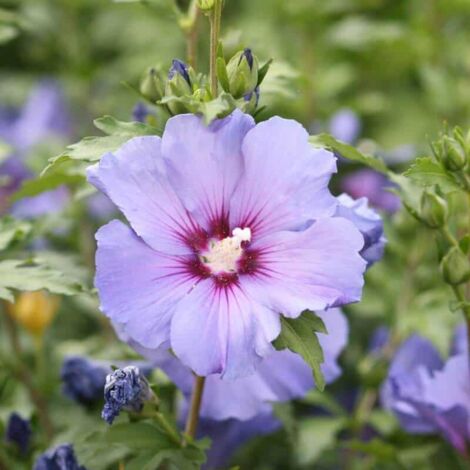 This is a plant to be grown in a pot. It constantly produces new flowers and offers a wide range of different colours.
16. Hydrangea
---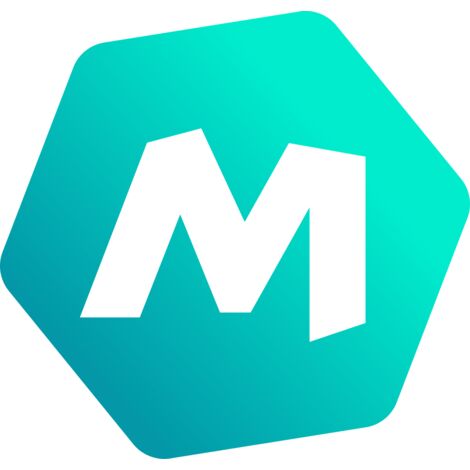 Hydrangea is a flowering shrub with blue, purple, pink or red flowers. Nevertheless, do not forget that this plant is poisonous. As such, you need to keep your children far away from it.
17. Marguerite daisies
---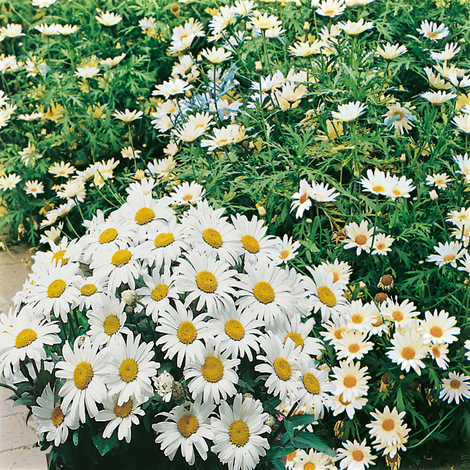 Marguerite daisies feature a yellow centre and white petals and are perfect for brightening up gardens. The are easy to grow and just need sunshine.
18. St John's wort
---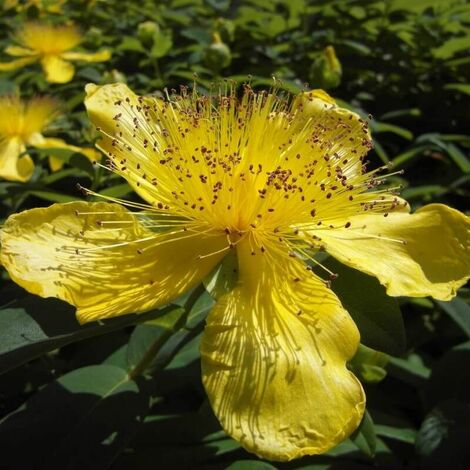 This plant produces stunning yellow flowers. It is also used frequently as a therapeutic plant, particularly for treating mild depression, and to help heal rashes or burns.
19. Mimosa
---
This is the perfect plant for adding colour to a garden in the wintertime, thanks to its yellow pompom-like flowers. It is generally grown in the ground in warm regions and in containers elsewhere.
20. Lily of the valley
---
Lily of the valley has white bell-shaped flowers and a delicate scent.
21. Rosemary
---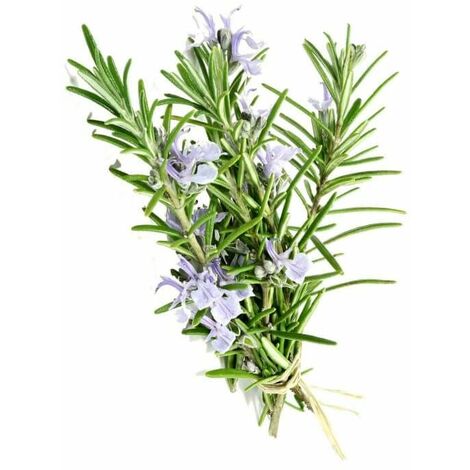 Rosemary is an aromatic plant that is generally used to bring out the flavour of grilledmeat or fish. It can withstand temperatures of down to -10°. Rosemary can also be used to make perfume, cosmetics or even honey.
22. Thyme
---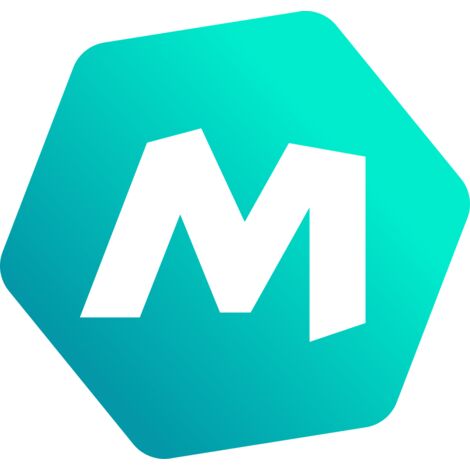 Thyme is an aromatic plant that has a characteristic taste Its flowers are commonly used in French cooking. It is also a pest-repellent.
23. Tomatoes
---
Tomatoes are best grown in a vegetable patch and feature among the most consumed fruits in the world.
Explore the ManoMano catalog
Container
Guide written by:
Crystal, Owner of a small gardening business, Oxford, 51 guides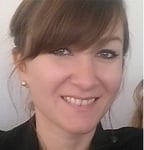 From a background in waste transportation, I became a farmer specializing in organic market gardening. A graduate of a professional baccalaureate in Agronomy and Horticultural Production, I tried for several years as a young farmer to settle in the beautiful region of Oxford.   After many disappointments, I finally started a small-business in home services, specifically in gardening, assisted by my loving, dear husband. Passionate about nature and wild edible plants, I am very attentive to ecological solutions and respectful of our environment in all aspects of my daily life.   From the vegetable garden to the flower beds, from seed to harvest, I have all kinds of advice up my sleeve. Do not hesitate to ask me your questions.