Parasol and accessories buying guide
Guide written by: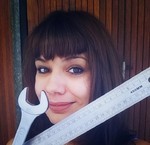 Jennifer, Self-taught DIY enthusiast, Manchester
10 guides
Whether crafted in classic wood or modern aluminium, parasols are perfect for creating a spot of shade in the garden. But there are numerous models to consider from round or rectangular designs to upright or cantilever-style structures. Here are our top tips to help narrow down your search!
Important features
Upright
Tilting
Cantilever
Shape
Structure
Material
Canopy
Weight
Which type of parasol to choose?
There are three main types of
parasol
to suit your needs and the layout of your garden.
Upright
The classic upright parasol features a round, square or rectangular canopy mounted on a fixed straight pole made from aluminium or wood. This model comes in different colours and sizes and can be brought to the beach or kept on the patio.
Polyester is generally the material of choice for the canopy
which is held in place by
six spokes made from steel
, aluminium or wood.
Tilting
Tilting parasols are similar to upright parasols with the addition of a tilting canopy and an adjustable pole. Equipped with a swivel joint, the umbrella of this parasol can be altered depending on position of the sun. With a quick adjustment to the tilt mechanism, you'll be in the shade all day long!
Cantilever
The most recent addition to the parasol family, cantilever-style parasols are mounted to the side of the table rather than in the centre. Supplied with a sliding handle and crank, this type of parasol can be adjusted (tilted and swivelled) and can accommodate a canopy spanning up to three to four metres. In terms of materials, the options are the same as for tilting models (although
aluminium
is generally chosen for its weather-resistant qualities).
The canopy – usually made from polyester – is held up by six or eight steel spokes.
Choosing your parasol base
In order to choose the right base, there are two basic criteria to consider:
The diameter of the base must suit the overall size of the parasol;
Its weight must be sufficient to keep the parasol stable.
For instance,
a parasol base made of wood
,
plastic
or
resin
filled with water or sand would be sufficient for a round upright model with a relatively small umbrella. But for an
extra-large
rectangular or cantilever parasol, you'd be safer with a
concrete
,
cast iron
or
granite stand
. The shape of the parasol base depends entirely on your personal tastes!
Cantilever parasols are generally designed with a cross base to ensure stability. In this case you can weigh down all four feet with concrete or stone slabs, or weighted resin. Holes are provided for fixings if you wish to secure the base using plugs or bolts.
Choosing the right canopy for your parasol
When choosing a parasol canopy, you must pay attention to its material type and density.

Density
The density of a material is calculated as its weight per m². There are no specific standards but the thicker the fabric, the better the protection from the sun's rays.
In addition to weight, the manufacturer's guide should provide the parasol's UPF (Ultraviolet Protection Factor):
Low protection: between 10 and 19;
High protection: between 20 and 29;
Very high protection: between 30 and 49;
Maximum protection: 50+.
Material
Your choice of material is very important as it will determine the properties of the parasol.
Polyester is the most common material and it is usually waterproof. Dark colours tend to fade, so remember to fold away your parasol when it is not in use or shield it using a protective cover;
Acrylic is more expensive to buy but it offers superior quality and stays cooler. Acrylic is stain-resistant, water-repellent, oil-repellent, mould-resistant and its colours tend to last longer.
What other types of parasol are there?
For those who don't like to follow the crowd, there are some very quirky parasols out there – although these may be trickier to find!

Wall-mounted parasols are perfect if you only have a small patio space to fill.

You can also get specially designed balcony parasols which can be fixed to the floor and ceiling using a suction-held bar.
There's no end of exciting options when it comes to selecting your canopy. Choose from imitation raffia or banana leaves, or even an exotic octagonal shape to bring a decorative touch to your garden furniture!
Final advice for choosing your parasol
Parasols with round canopies will only cover small areas making them a great option for patios and balconies.
Rectangular canopies will protect a larger surface area while also offering stability against the wind thanks to their sturdy poles.
Parasols can be real decorative feature for your outdoor space so they should be chosen to match your other garden furniture, swing sets and so on. An essential spot in the summer months, your patio or garden should be designed with comfort and practicality in mind. You can choose from endless options including sunshade sails, ambient lighting, trellises or even a pergola. Make your garden a haven of peace and tranquillity... starting with five minutes in the shade!
Learn more about designing and decorating your garden...
To find out more about garden design and decoration, follow our editors' advice and check out their other guides:
Did you find this guide helpful?
Guide written by:
Jennifer, Self-taught DIY enthusiast, Manchester 10 guides écrits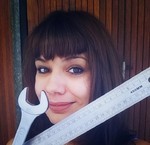 I actually don't have any specific training in DIY. I pretty much learned everything I know from just doing. I get great satisfaction from being able to do little jobs around the house, because the more I work on it, the more I love my home!

Well, that's how it was anyway, until the moment my partner and I decided to move! Suddenly, we had to redo everything: from the floors to the ceilings and everything in between. It was like a crash course in home improvement - and now we are practically old pros!

Ever since, my family and friends turn to me for all things DIY. Once you get bitten by the DIY bug, there's really no turning back. It's a genuine passion that drives you to take on new challenges, come up with ideas and see it all take shape with just a few tools. And a passion is even better when you can share it. So, whether I'm giving you some advice or tip to make things easier, you can be sure I've probably done it myself!
The products related to this guide