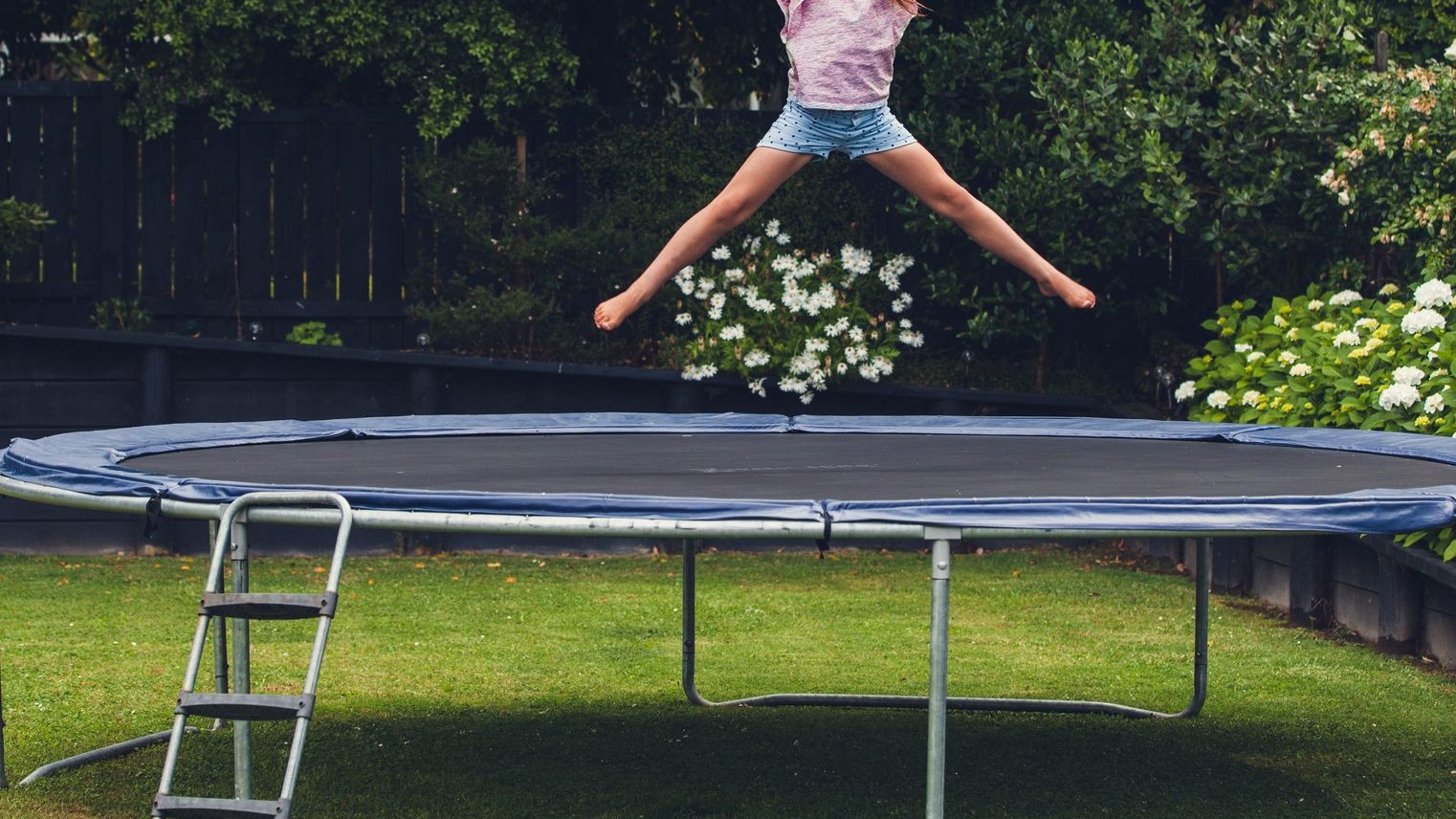 Outdoor play equipment buying guide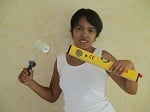 Guide written by:
Holly, self-taught DIYer, Cardiff
22 guides
Swings, slides, sandpits, climbing frames and bouncy castles are just some of the vast array of outdoor play equipment available for children. Hours of fun for all ages - 3, 7, maybe even 37!? Here are some top tips for choosing outdoor play equipment for your kids!
Play equipment: creative or sporty?
---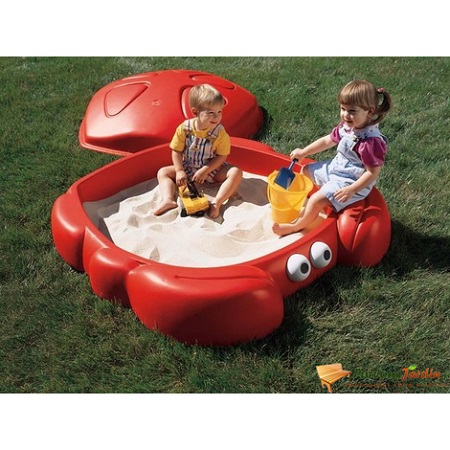 Outdoor play equipment is generally aimed at children between 3 and 10 years of age, with parents or guardians with plenty of outside space.Of course, age ranges vary between the many products on offer and, as you can imagine, the scale of your outdoor play equipment will correspond to the available space.As well as considering age group, think about the type of play that will most benefit your child(ren):
Creative: sandpits, bouncy castles, creative games etc. They'll keep your kids absorbed for hours;
Sporty / active: such as slides, climbing frames and trampolines to name but a few; ideal for channelling your child's energy!
Whatever equipment you choose for your child, they should be challenging but appropriate to their age and individual needs.
Explore the ManoMano catalog
Outdoor play equipment
Outdoor play equipment: how to choose your trampoline?
---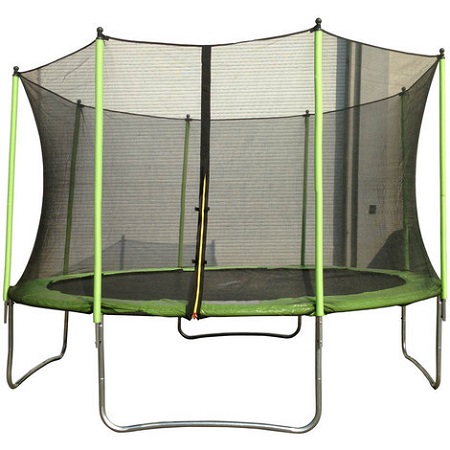 Well first off, it can't go inside the house, right?! Your choice of trampoline all comes down to the amount of garden space you have to play with.Children's trampolines - generally round - measure on average 1.4 to 4 metres in diameter.For safety, maintain a clearance of at least 2 metres around the trampoline and 7 metres in height.
Still on the theme of safety, trampolines are designed with age in mind:
Under 5 years - don't go bigger than 2.5m;
6–10 years - 3.5m maximum;
Over 12 - you'll want to go minimum 4m so you can get some decent high jumps going!
Despite a very resistant trampolinecanvas that can take a hundred kilos, always double check the frame strength to avoid the risk of it bending under the strain. Ideally you want a frame with tubes at least 35mm in diameter, made of sheet metal at least 1.5mm thick.
Warning! Don't be tempted by mini trampolines intended for adult fitness use.
Explore the ManoMano catalog
Trampoline
What about trampoline accessories?
---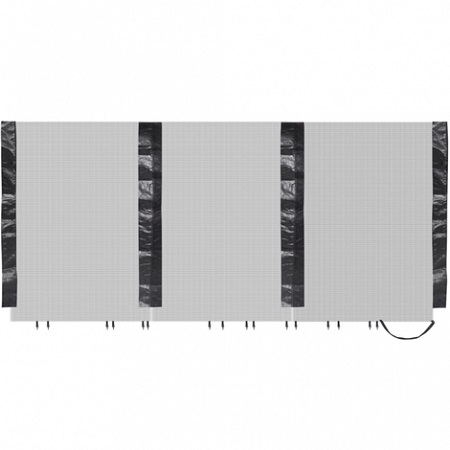 Various accessories and spare parts are available to ease maintenance and complete your outdoor trampolining experience.Choose your accessories according to the size of your trampoline:
A protective net prevents users from being thrown off the trampoline - go for >245cm high for under 10s and >360cm for older kids. In addition to a protective net, you can also get a handrail, essential for children under 5 years of age who don't yet have a fully developed sense of balance;
A waterproof plastic cover is ideal for protecting your trampoline from rain and dirt;
A protective spring cover safety pad will prevent young risk-takers from crawling or slipping under the trampoline. Great to avoid painful landings!
Other accessories - replacement cushions, fasteningkit, ladder, etc.
Explore the ManoMano catalog
Accessories
Outdoor play equipment: how to customize your swing set?
---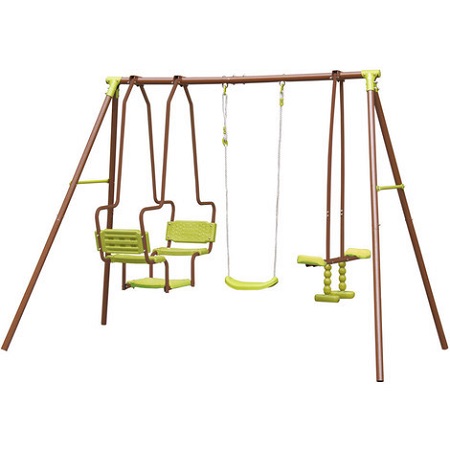 A swing set is the ultimate outdoor toy for anyone who wants to see their child grow and develop, from swing to slide to rope for instance.
With a widthof up to 6.30m, the only limit is how much space you have. In the interests of safety, make sure you leave at least a 2m clearance around the frame.As for materials, you can opt for a metal frame - cheaper and lighter - or wood, to harmonize with the garden (requires more maintenance!)A combination of both materials can give a good compromise between sturdiness and aesthetics.
Swing set options
A swing set can carry one or more interactive components (swings, slides etc.), to be chosen based on the age and number of children it will host.
Toddlers under 36 months of age, unlike their older siblings, have a limited choice: they must be content with a swing with a secure harness.
Choose your frame elements as you wish: knotted rope, trapeze, hoops, swing, rope ladder, bird's nest swing and climbing net are all entirely viable options.Follow any manufacturer's instructions and recommendations given on the equipment!
Outdoor play equipment: swings and roundabouts (well, slides!)
---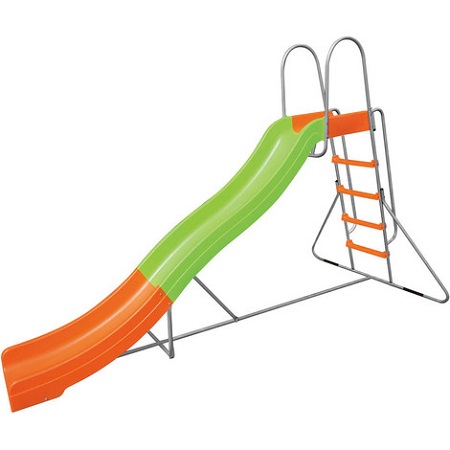 How to choose your swing?
Classic or face to face... many are the models of swing! First consider how many people the swing is expected to take!
So you don't buy the wrong thing, carefully check the manufacturer's specified maximum weights or age groups.The durability of elements like ropes, cables or net speaks volumes about the reliability of a swing. Thankfully, legal standards are there to stop you from going flying!
How to choose your slide?
Since slides can be dangerous if misused, your child's age is again the most important factor: the younger they are, the lower and shallower the slide.
For kids under 4 years, go for a slide with a height of 1.08m with a wide, shallow channel to be safe. Beyond that, the choice is yours: single slides, double slides or exciting triple-wave models; even spiralslides are available. You should find something to keep you on your toes (or belly) all afternoon!
To keep your children safe, buy equipment designed to a high standard - with non-slip steps, accessramps and safety bars on the sliding area.
Explore the ManoMano catalog
Slide
Outdoor play equipment: bouncy castle or playhouse?
---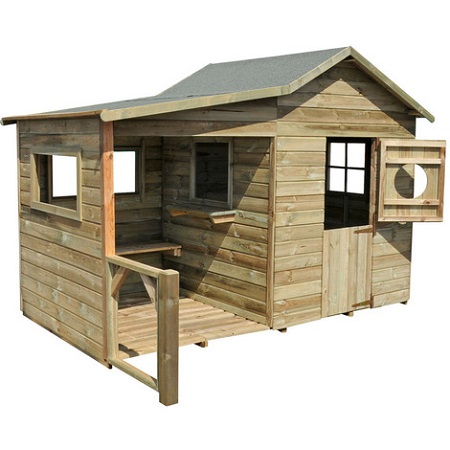 Bouncy castle
Choosing a bouncy castle really depends on the space you have at your disposal. They can be pretty bulky things, so this is the first thing to consider.
The more children you have (or plan to host), the more important it is to choose a structure combining several activities, on which several children can play simultaneously.
To make your life easier, go for a bouncy castle that doesn't take too long to blow up.
Playhouse
A playhouse is everyone's favourite in the garden.
Plastic or wood? If you want to prioritize ease of assembly over durability, take a plastic model. Its other advantages are its manageable weight, mobility, ease of storage and appealing bright colours.
Stronger than the plastic, a wooden playhouse can be anywhere from simple to highly sophisticated, both in terms of shape and layout. It can even be fixed to the ground.
Being a dab hand at DIY is definitely a plus when it comes to designing what is essentially a mini chalet!But rest assured, it's not rocket science. As with any wooden structure, however, regular maintenance is required!
Explore the ManoMano catalog
Playhouse
Outdoor play equipment: tips for choosing sandpits and play areas?
---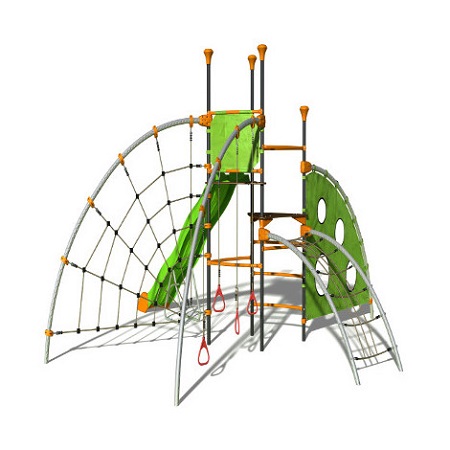 Sandpits
In plastic or wood, you'll find all manner of shapes and sizes of sandpit.Plastic sandpits are easy to store and can be filled with water - the ones with a double tank, that is! The plastic will however degrade over time.
Wooden sandpits, usually made of treated pine, are surprisingly weatherproof, making them more durable. So it doesn't end up as a glorified litter tray, choose one with a lid!
Play areas
A play area is a structure - inflatable or otherwise - that can accommodate several children.You can might lean towards a themed play area adapted to your child's gender (or not!)A simple options is to choose a play area which combines several different play activities.
Outdoor play equipment: how to choose your basketball hoop and ping-pong table?
---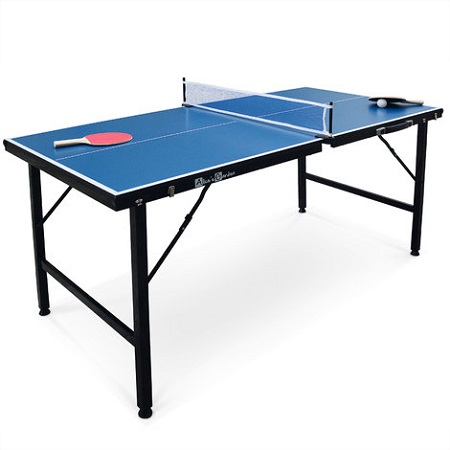 Basketball hoops
Finally, something adults can join in with!
Basketball hoops can be divided into two categories: those that are mounted on a post and those that aren't.
The real deal is of course one with a full-height post; but a standalone hoop can be attached to any solid structure like an outside wall.Yet another option, handy if you often need it out of the way, is to get a hoop with a removable footboard on wheels.
Hoops can also be adjustable in height.
Ping-pong tables
Indoor or outdoor? That is the question. An important factor when choosing a ping-pong table is the surface finish as well as resistance to weather (outdoor tables).
The chipboard on indoor tables is thicker than on outdoor tables - producing a more audible bounce. Outdoor tables are however resin coated to better resist the vagaries of time.
In either case, an anti-glare finish is very useful for obvious reasons. Metal wheels are preferable to plastic, especially if moving frequently.
What makes great outdoor play equipment for community use?
---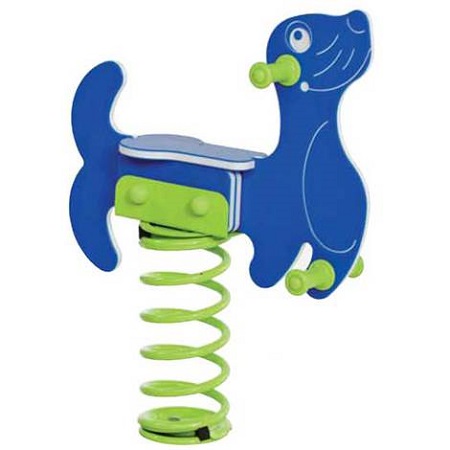 For community use, the challenge is to find varied play equipment with something for all ages, meeting the needs and energy levels of young and old alike.
Nothing brings people together better than versatile games suitable for the whole family - like mini assault courses, for instance.
Beyond that, your classic swings and slides that we've already reviewed can be excellent for community use too.Big climbing frames, rope assault courses, froghoppers, drawbridges... there really is something for everyone!
Explore the ManoMano catalog
Community use
Some words of advice on choosing outdoor play equipment
---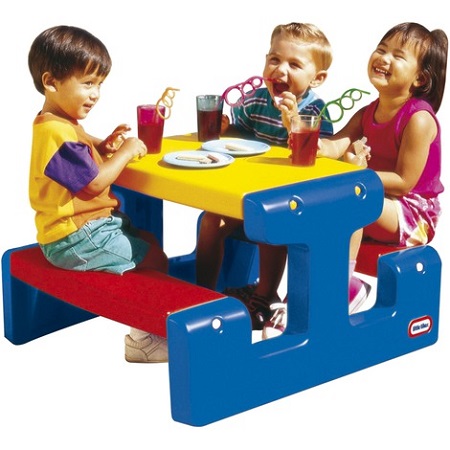 Children's garden furniture
Furniture must be chosen to suit the setting.
So first off, think about what you need. A very useful choice is a picnic table - and if you really want to create a comfy seating area in your garden, go for matching armchairs or - even better - a full garden dining set with folding chairs and parasol table!
In terms of materials, it's totally up to you! Wood, metal, plastic and fabric all feature in the range of kids' furniture currently on the market! Of course a wise move when buying for kids is to stick to durable and easilywashable materials!
Other outdoor play equipment - games
Outdoor games can be enjoyed solo or in groups. Outdoor games for group play are generally intended for 7 years+ - football, tennis, petanque etc.; but individual games can be found even to suit the most junior contenders!
Just make sure you bear in mind the age and crucially the interests of the children you're buying for - be it gardening, Cowboys & Indians, police...
Explore the ManoMano catalog
Outdoor games
Final advice for choosing your outdoor equipment...
---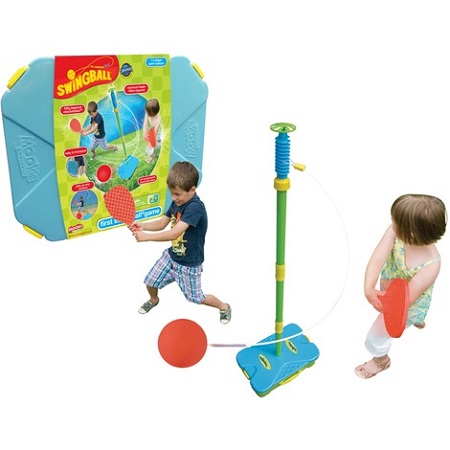 Now you should have everything you need to make your choice!
Before you go pulling out your wallet, make sure any outdoor equipment you buy complies with relevant safety standards and check the intended age range!
Once you get your equipment home, leave it out in the sun for a while - especially sandpits - to avoid any risk of humidity.
For some equipment (anything on wheels, for instance) the mere presence of an adult isn't enough, and kids should be encouraged to wear safety gear such as helmets.
Learn more about garden design and decoration...
To find out more about garden design and decoration, follow our editors' advice and check out their other guides:
How to choose your garden shed or chalet?
How to choose your greenhouse?
How to choose your garage?
Guide written by:
Holly, self-taught DIYer, Cardiff, 22 guides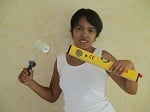 First of all, my studies have nothing to do with decoration or DIY as I was specialised in management. My passion in DIY started 5 years ago (very recently!) Everything started when we bought a house to renovate from floor to ceiling. As I'm a self-taught person, I started working on different house project both inside and outside. My husband helped me but the student soon overtook the teacher! And as there are a lot of green spaces in Creuse, gardening tools have no secrets for me. My friends and family often come to me for advice when it comes to DIY. Today, I want to share this with you!
The products related to this guide