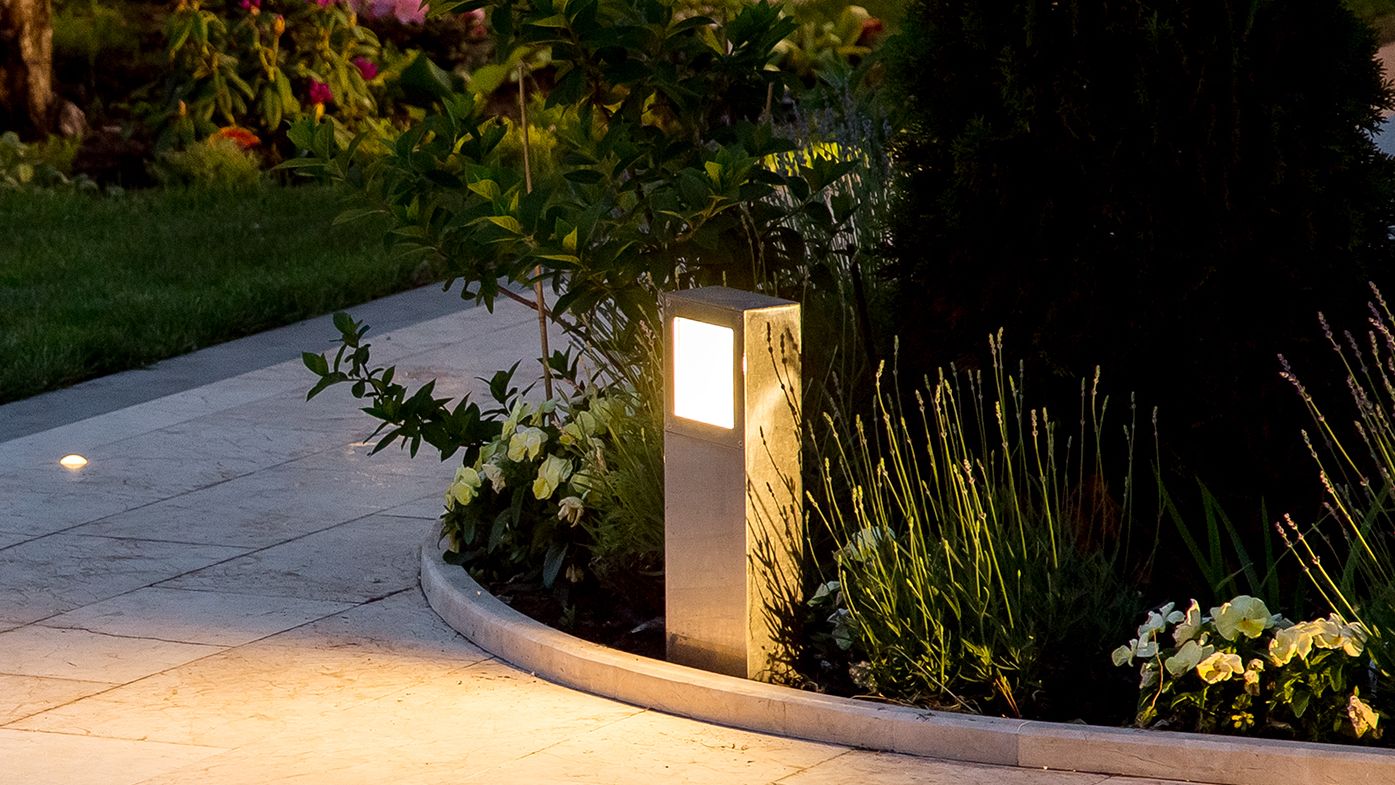 Outdoor lighting buying guide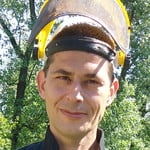 Guide written by:
Jeremy, construction site supervisor, Cardiff
134 guides
Outdoor lighting can be used to light up decks, flowerbeds, pathways, patios or gates. Whether you're after wall lights, a pendant to hang from a pergola or spotlights for decking, your lighting should be both functional and decorative. From solar lamps to flood lights, get ready to light up your summer evenings!
Important features
Flood light
Solar lamp
Built-in spotlight
Wall light
Table lamp
Outdoor spotlight
Pendant
Ceiling and bulkhead
Floor lamp
Bollard light
What is outdoor lighting?
Outdoor lighting is crucial for enjoying your garden or deck to the fullest – or simply for finding the front door when it's dark outside! What's more, lighting up your exterior will add a decorative touch to your home as night falls.
Your lights should be practical while also allowing you to highlight certain areas of your home. No matter which type of lighting you choose, remember that all outdoor lighting appliances must meet certain requirements set out by BS and CE standards, and have an adequate IP rating.
Compliance with standards is generally demonstrated by a CE mark on the body of the light. For outdoor lights, the IP rating must be at least IP 23 in order to guarantee protection from dust and, most importantly, water. That said, the ideal level of protection for outdoor lighting is IP 65 (or higher); this ensures full protection against dust and low pressure water jets from any direction so your lights will be able to stand up to your hose!
Wall light
---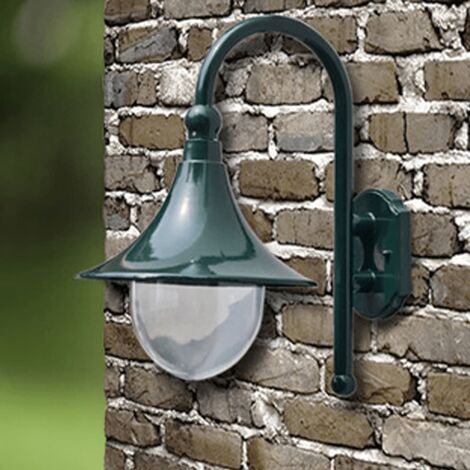 Outdoor wall lights are ideal for showcasing decks or any other area surrounding the home. These lights are mounted on the outer walls of the home, and can give off direct light (like spotlights) or indirect light (using deflectors).
The idea is to find the right balance between highlighting the architecture of the building while also providing enough functional lighting. To a lesser extent, outdoor wall lights can also be used to light up a path leading to a side door or a walkway running the length of a wall.
Outdoor table lamp
---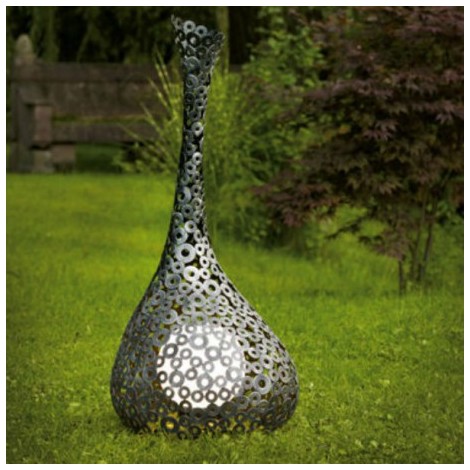 Outdoor table lamps are perfect for creating a cosy atmosphere around your garden dining set. Place one or several lamps around your table, under your gazebo or on your outdoor furniture, and make the most of your outside space with soft, gentle lighting. What could be better for those long summer evenings?
Of course, you must have a power supply nearby, either on the ground (built into your decking, for example) or on an outer wall.
Outdoor pendant light
---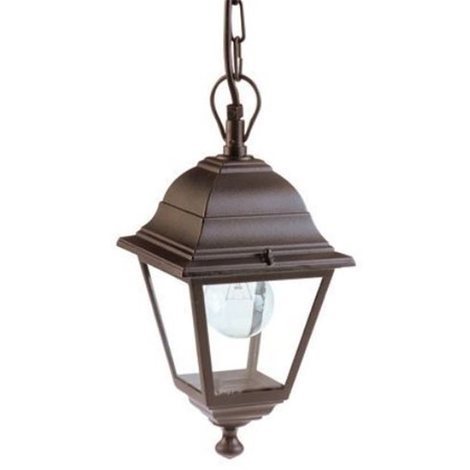 If you fancy a pendant light, you will need to have a fixed, sturdy structure overhead. This can be a great option for anyone with a roof canopy, veranda, pergola or gazebo.
Hung directly from outdoor structures, pendant lights can offer direct lighting (depending on the model) and should be sufficient for a deck or outdoor dining set.
Outdoor ceiling light
---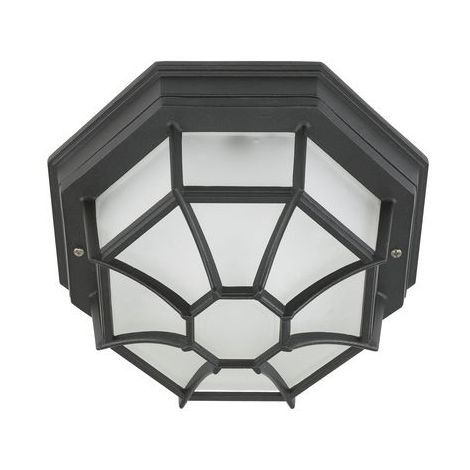 Like pendant lights, outdoor ceiling lights are installed on fixed structures. While providing less direct lighting than a pendant lamp, a ceiling light will still give off enough light to allow you to make the most of your outdoor space.
You can install several ceiling lights, depending on the size of the space you want to light.
Outdoor bulkhead light 
---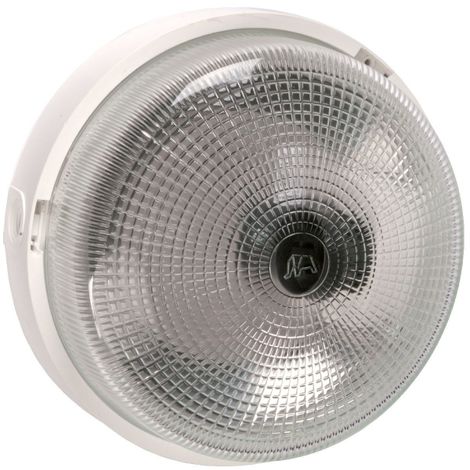 A bulkhead light is another type of wall light, but is slightly different in that it is completely contained within a bulkhead (or casing). As such, it offers more diffused lighting which is less direct than that of a standard wall lamp. These lights can be installed anywhere where direct lighting is not necessarily required, such as over a door or along a walkway or driveway.
Garden lamp posts
---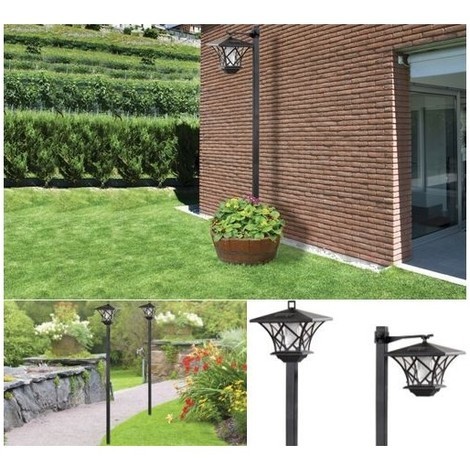 Garden lamp posts are tall, freestanding lamps that provide a lot of light (unlike their tabletop counterparts). You can use several well-positioned lamp posts to light up a walkway while one single lamp post is perfect for lighting a deck for a meal after dark. Fixed in a permanent location, lamp posts provide direct light and come in handy both during the winter and in summer.
Often equipped with a halogen light bulb and dimmer, lamp posts are a discreet option for anyone after less powerful or ambient lighting.
Outdoor post light
---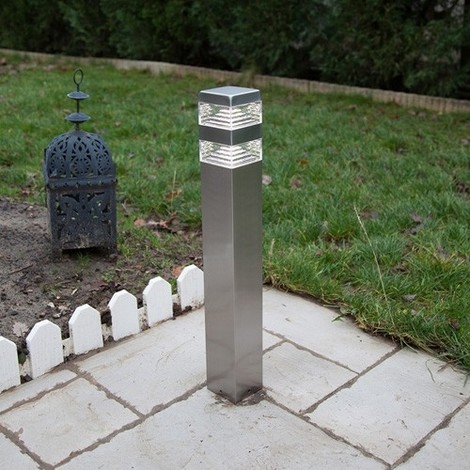 An outdoor post or bollard light is a primarily functional light with a streamlined design. These lights are often used to mark out an alley, walkway or driveway, or even to set apart a specific area of your garden.
Usually equipped with a low-energy system, post lights give off a soft, diffused form of light that can also be used to draw attention a certain area. Equipped with a base or installed directly in the ground, post lights can be set up in groups along any pathway you want to light up.
Decorative outdoor lighting
---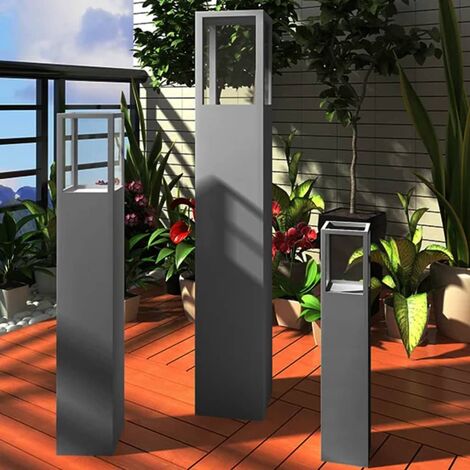 Decorative lighting is not designed to be practical but rather to add aesthetic appeal to your garden, deck, garden, pathways and so on. This type of outdoor lighting can also be used to show off your plants or the architecture of your home.
These days, most outdoor lighting uses LED technology which is low energy, lightweight and can even be wireless! Available in a range of designs and colours, decorative lighting is perfect for adding a touch of style to a garden or pathway.
Solar lamp
---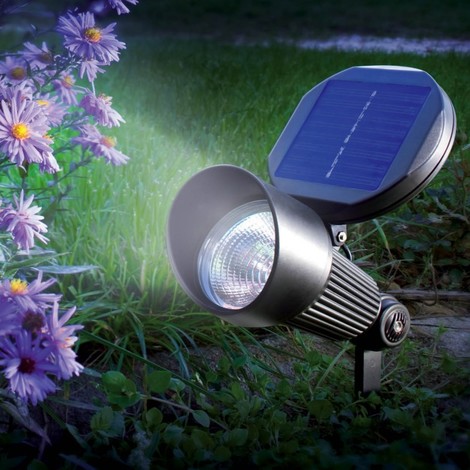 Solar lamps are generally equipped with a battery powered by photovoltaic cells. When it gets dark, a light sensor works to activate the lamp.
These lights generally don't give off a lot of light as they are limited by the performance of the battery. As such, they are primarily used as additional or decorative lighting. They can also be used to light up a pathway or the foot of a shrub or flower bed.
The main advantage of solar lamps is that they do not require an exterior power source, which means no cables to organise, no trenches to dig and zero connections. Solar lamps must follow the same standards as ordinary outdoor lighting, so be sure to check the IP rating of the light before purchasing!
Outdoor flood lights
---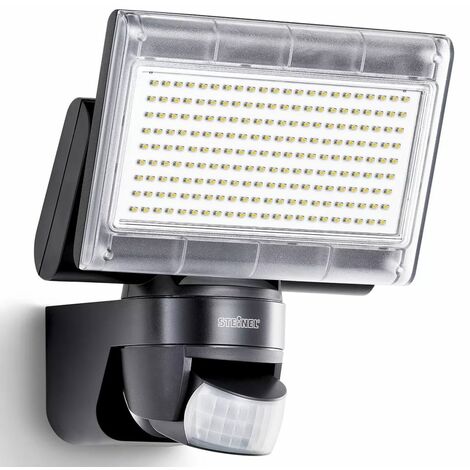 If you need powerful, direct lighting for a courtyard, entrance or deck, your best option is a flood light! There is a full range of different power ratings, technologies and designs on the market but the brightest models are usually LED flood lights, which are both powerful and energy efficient. To help you choose the best flood light for your needs, read on for an overview on the most popular models.
Motion detector
If you're looking for a light that only activates when you go out on your deck, or when you park in the driveway, a motion detector will be perfect for you. These lights are often equipped with three types of settings to control the sensitivity of the motion sensor, the time taken to activate the light and the hours of operation (so they don't light up during the day).
This type of flood light works independently to provide lighting when needed to save on energy. You can even connect your light to a manual control switch, which will allow you to override the automatic system and turn on the light whenever you want
Spike floodlight
---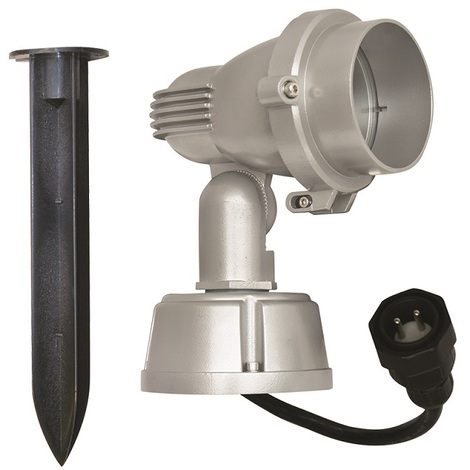 Spike floodlights are usually used as ambient or decorative lighting. Placed at the foot of shrubs, slopes or along a grove of trees, these lights give off diffused lighting to show off your outdoor space. They can also be used to mark out obstacles or the entrance to a pathway (though this is less common).
Standard floodlight
If you are in need of a lot of light, this is the perfect option for you. Usually very powerful, standard floodlights really light up the area they are directed at (whether this be a deck or courtyard). Often installed above a door, bay window, awning or pergola, these lights will allow you to enjoy your garden all night long.
A wireless switch is a really handy option as it prevents you from having to return to the light every time you want to turn it off or on.
Mounting a flood light 
Flood lights will generally be provided with an installation kit. If you're installing a fixed or motion detector light, the mounting kit will include a base, some fixing plugs and screws. However, you may find that the fixing plugs and screws are not suitable for the surface you want to install your light on (most kits contain plugs for solid materials and standard screws). If this is the case, you will have to source the right type of plugs and screws for your surface.Spike floodlights are also sold with a spike. Aluminium spikes are particularly recommended for their weather resistance and ease of installation in hard soil. The base of the flood light is usually held in place by a butterfly screw. The recommended minimum height for these lights is around 150 mm.
Built-in spotlight
---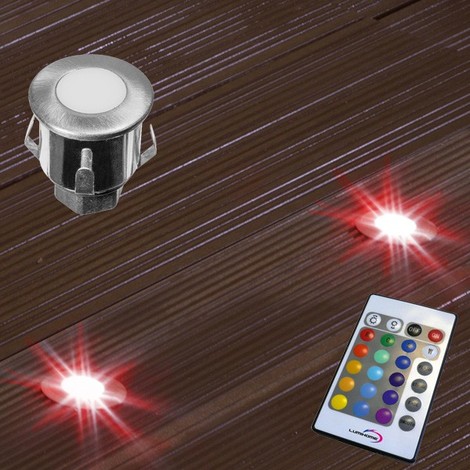 Built-in spotlights are more decorative than functional but can be used to help you find your way around a staircase or step, or to outline a deck. Spotlights can be installed anywhere (provided you have a nearby power source) and in any type of material, including wood and concrete. There are two basic types of built-in spotlights: wall or ceiling spotlights, and floor spotlights.
Built-in wall and ceiling spotlights
Built into the wall, this type of spotlight is used to direct you around your outdoor space; for example, they can be installed along the base of a wall to light up a pathway or installed above a door. When installed in groups on a ceiling, spotlights are great for providing direct lighting (for a roofed deck, for example). No matter which option you go for, you will find a range of different shapes and designs and some models can even be swivelled.
Built-in floor spotlights
Used exclusively to provide ambient lighting, floor spotlights give a real aesthetic boost to your deck or the area surrounding your home. You can even find small spotlights for lighting up stairs. Please note that, because these lights are installed on the ground, they are particularly exposed to impacts and weathering; it's therefore important to choose hard-wearing spotlights with an IP rating of 65, 66 or even 67. Materials such as stainless steel and tempered glass will provide the most protection.
Explore the ManoMano catalog
Spotlights
Outdoor lighting: automatic or manual ?
You can choose from several control modes, depending on how often you use your outdoor lighting system. This includes conventional manual control (which involves pushing a button or a switch) and automatic control.
---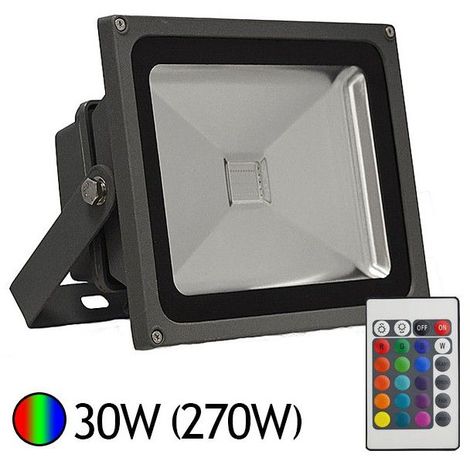 Motion detector
Combined with a flood light, a series of wall lights or spotlights, a motion detector activates automatically as night falls.
Motion detectors are generally equipped with three adjustable settings: sensitivity to motion, the time it takes to light up after detecting motion and an automatic trigger which decides at which point of the evening the device is activated.
Timer
A timer allows a light source to turn off automatically after a predetermined length of time. The light can be switched on using one or several push buttons installed in strategic locations (by the door, top of a set of stairs, etc.) while the timer itself is usually hidden away in a separate box or cupboard.
Timers usually feature a graduated control or an LED screen which allows you to set the length of time between pressing the 'on' button and automatic switch-off. The advantage of this system is that you can have multiple switches and just one timer to control the whole system.
Light switch
There are many types of switches from basic switches to remote, touch-sensitive or dimmer switches. Yet they all have the same purpose: to set up electrical contact and turn your lighting appliance on. This is the easiest way to control your light sources.
The best setup for outdoor lighting is a light-up switch which is very handy for finding the switch in the dark. Installing a switch indoors can help you save money if you often find yourself forgetting to switch off your lights when you're in the garden!
Explore the ManoMano catalog
Dimmer
Choosing an outdoor light for your needs
* = Not suitable
** = Can be suitable
*** = Ideal (whether you have additional lighting or not)
4 tips for choosing your outdoor lighting
1. Choose lighting to match your needs
---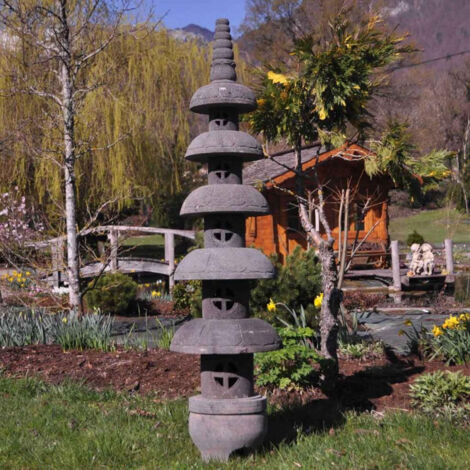 Just looking to brighten up a path at night? Wall spotlights, post lights and solar lights are all great options. Be sure to find the right balance between design and functionality (after all, it's no good lighting up the street or the side of the house if your goal is to see your path!).
2. Use the right lightbulbs for your appliances
---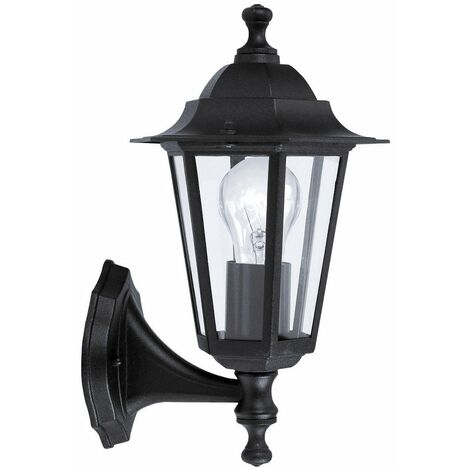 If you're looking for direct, functional lighting, do not go for more power than you need. Choose low-energy bulbs for your long summer evenings and be sure to choose a high IP rating.
Remember: the higher the IP rating, the more efficient the operation and the longer your lightbulbs will last. If you find yourself comparing two bulbs, go for the one with better water and dust protection.
3. Position and adjust your lights properly
---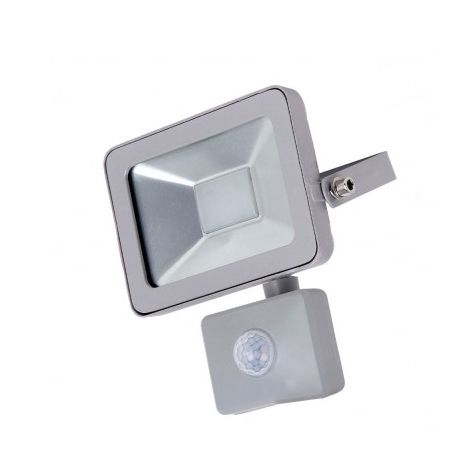 Setting a timer and a motion detector is great for saving money, but only if you adjust these accessories correctly. Otherwise, you may find yourself using up more energy than necessary. Similarly, you need to be sure that your lights are being set in the right position to direct the light exactly where you need it.
4. Choosing long-lasting materials
---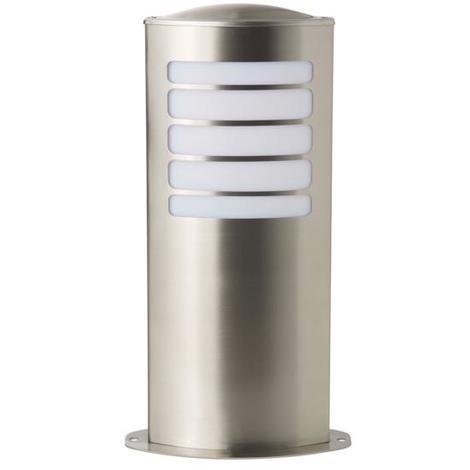 Be sure to choose stainless steel or aluminium frames and structures for your lighting if you live in a coastal area – or if you are simply looking for a durable purchase. And if you have children, remember that outdoor wall lamps or any type of surface lighting will not be safe from flying balls so make sure you choose a hard-wearing material!
Guide written by:
Jeremy, construction site supervisor, Cardiff, 134 guides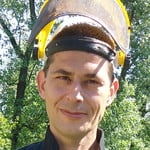 Electrician by trade, I first worked in industrial estates where I installed, wired and fixed a large number of electrical installations. After this, I managed a team of electricians for this type of work. 10 years or so ago, I turned to building and construction. From the modest family home, to gyms and theatres; I have been able to coordinate, audit and organise all sorts of construction sites. for 4 years now, I am restaoring and bulding an extrension to a bungalow in the heart of the welsh countyside. My experience in manual work and my knowledge means I am proud to be of service. Terraces, interior design, roofing, plumbing, electricty, anything goes! We have, my wife, daughter and I, built almost everything we have from scratch! So to answer all of your questions, and to orientate and advise you on coosing your tools? Easy!
The products related to this guide