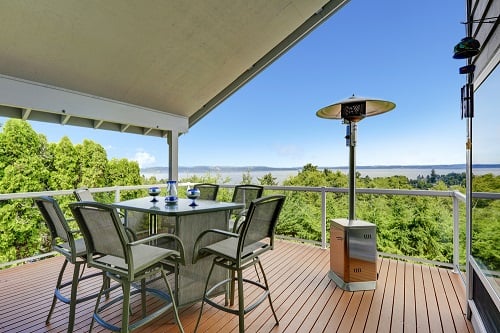 Outdoor heating buying guide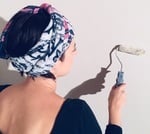 Guide written by:
Tess, painting & decorating consultant, Brighton
26 guides
Outdoor heating is a great way to make the most of your garden or deck all year long. From basic patio heaters to heated tables, fire pits to wall-mounted heaters, there are plenty of options to keep warm and cosy outdoors! Read on to find the right outdoor heater for you.
Outdoor heating for warmth and comfort
---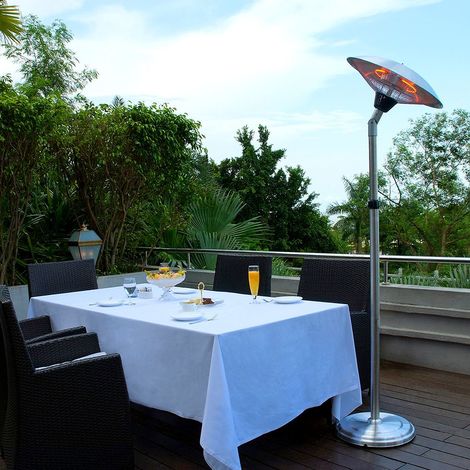 An evening spent on the deck or terrace is always pleasant. But when the nights start to get cooler, you'll need to think about finding a heat source to keep the party going! Outdoor heaters are designed to emit a gentle and pleasant form of heat. A wide range of models are available, all of which vary in terms of power and design. The most popular outdoor heating devices are as follows:
patio heaters;
fire pits;
chimineas;
heated tables;
portable patio heaters;
wall-mounted patio heaters;
hanging patio heaters.
Explore the ManoMano catalog
Outdoor heaters
Patio heaters: efficiency guaranteed
Patio heaters are typically umbrella-shaped heaters comprising a metal construction topped with a heat grid and reflector. Ideal for heating up fairly large spaces, patio heaters are the most popular type of outdoor heating device.
In order to choose the right patio heater, you'll have to weigh up a few different criteria.
Power: electric or gas
---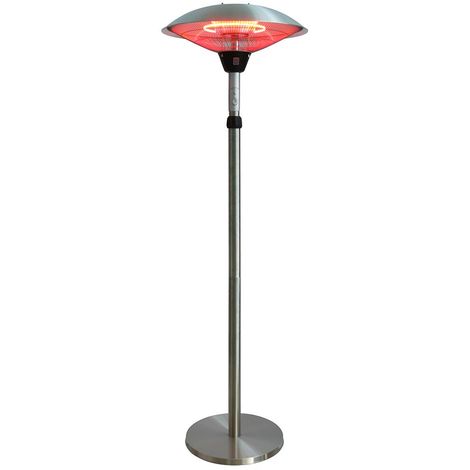 Patio heaters can be powered by either electricity or gas. Electric patio heaters need to be plugged into an outdoor power outlet or connected to an extension cord. They work the same way as an indoor infrared heater. In short, this means that the closer you are to the heater, the warmer you'll be!Gas patio heaters are much heavier than electric models as they contain a gas bottle at the foot of the stand. They may emit a slight gassy smell from time to time. Nonetheless, these heaters are more stable and are the best option for decks that don't have an electrical outlet.
Materials
---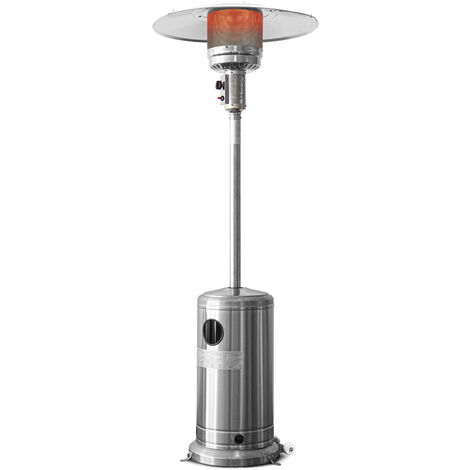 Patio heaters are generally made of stainless steel or steel. Stainless steel is a more hard-wearing material and is especially recommended for coastal areas where rust is more likely to set in. Over the course of a few months, powder-coated steel will start to rust as its coating gets damaged.
Heat output and temperature adjustment
---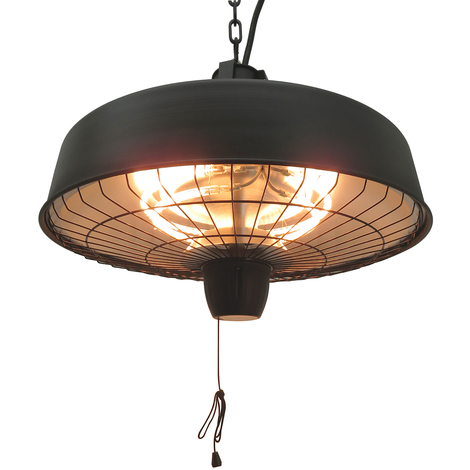 The heat output of a heater dictates the size of the area the device can heat. The greater the heating power the further the heat can reach.
Adjustable temperature settings allow you to change the intensity of the heat to suit your needs.
Explore the ManoMano catalog
Patio heaters
Fire pits
---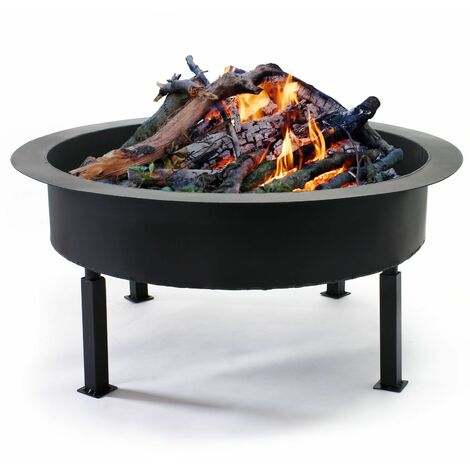 Used as an occasional heating device, fire pits are able to give off a lot of heat. However, they will only heat the immediate area around them. Often decorative objects in themselves, fire pits are recommended for anyone who loves to watch flames dance! Some of the most popular designs include:
fire bowls: set up on a tripod or on legs, fire bowls can be filled with wood or charcoal;
fire baskets: available in different shapes and depths, these fire pits feature a series of metal strips and are open at the top;
designer fire pits: with a wide range of shapes and contemporary designs available, these fire pits are seriously stylish.
Fire pits are usually made of cast iron or steel. They offer comfort to their users and provide a decorative touch to any deck.
Explore the ManoMano catalog
Fire pits
Chimineas: style and efficiency
---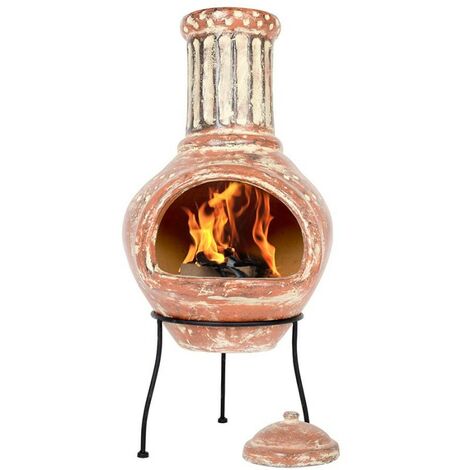 Chimineas are chosen as much for their looks as their performance. Available in a wide variety of shapes and colours, chimineas can be fuelled by wood or charcoal and provide a natural and very pleasant form of heat. As they are set up on legs, the heat travels upwards.
Chimineas are able to diffuse heat over a large area and the chimney works to draw smoke away from the users and through the top of the unit. Mexican-style chimineas are made of natural clay and feature a traditional fire pit designed to be filled with wood.
Outdoor heated tables
---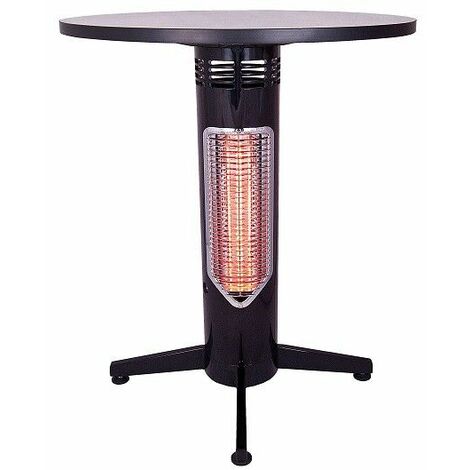 Whether you go for a low table or a bar-style model, a heated table will keep your toes warm and cosy while you enjoy your evening under the stars! The legs of the table are heated by a built-in electrical system which is surrounded by safety grills to prevent burns.
These heaters work via infrared technology and will therefore have to be plugged in to an outdoor outlet or via an extension cord. The downside of these tables is that that they only diffuse heat around the base of the table.
That said, there are countless designs and sizes to choose from so you're sure to find one to match your needs and tastes.
Portable patio heaters
---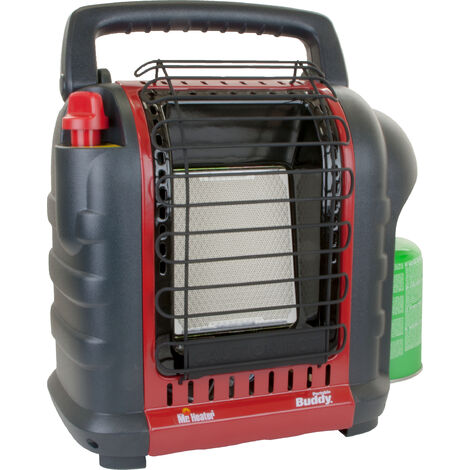 Ideal for moving around your outdoor space, portable patio heaters can be set up wherever they're needed. They are equipped with a safety grill to prevent any contact with the heat source. These handy little space heaters can be placed on a table, on the ground or even hung from a beam! You can choose between two types of power source for this type of heater:
gas: with a clip-on gas bottle;
petrol: via a built-in tank.
Usually equipped with a handle for easy transportation and legs to ensure a steady base, portable patio heaters are the most practical and easy-to-use outdoor heating solution.
Explore the ManoMano catalog
Space heaters
Wall-mounted patio heaters
---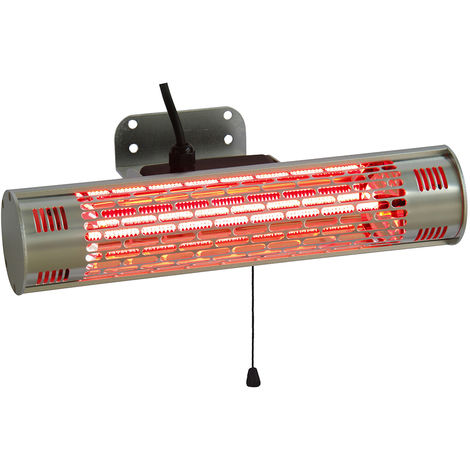 Perfect if you don't have any room on the ground, wall-mounted heaters can be set up at a height. However, they'll only emit heat directly in front of the panel. As they use infrared technology, these heaters will need to be plugged into an electrical outlet.
Some wall-mounted heaters feature exposed bulbs and, while they are less attractive, they are just as efficient. More contemporary-style heaters tend to hide the bulbs (behind a metal plate, for example).
Explore the ManoMano catalog
Infrared heaters
Hanging patio heaters
---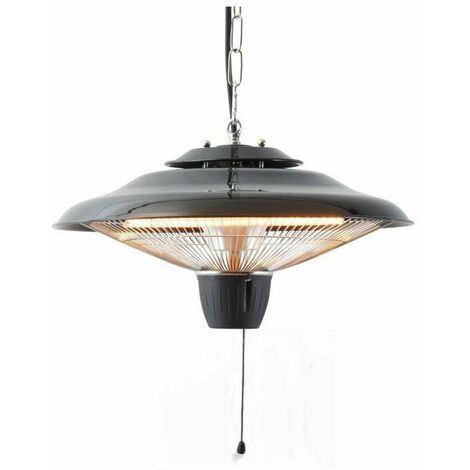 Ideal when space is limited, hanging heaters look a bit like pendant lights. These heaters are practical if you have children as the heat source is too high up for them to reach.
Whether you go for a halogen or infrared model, these heaters are primarily designed to heat the space above a table but are able to put our a fair amount of heat. What's more, they come in various different shapes and designs to suit your needs.
Guide written by:
Tess, painting & decorating consultant, Brighton, 26 guides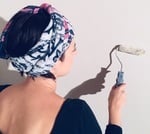 The products related to this guide