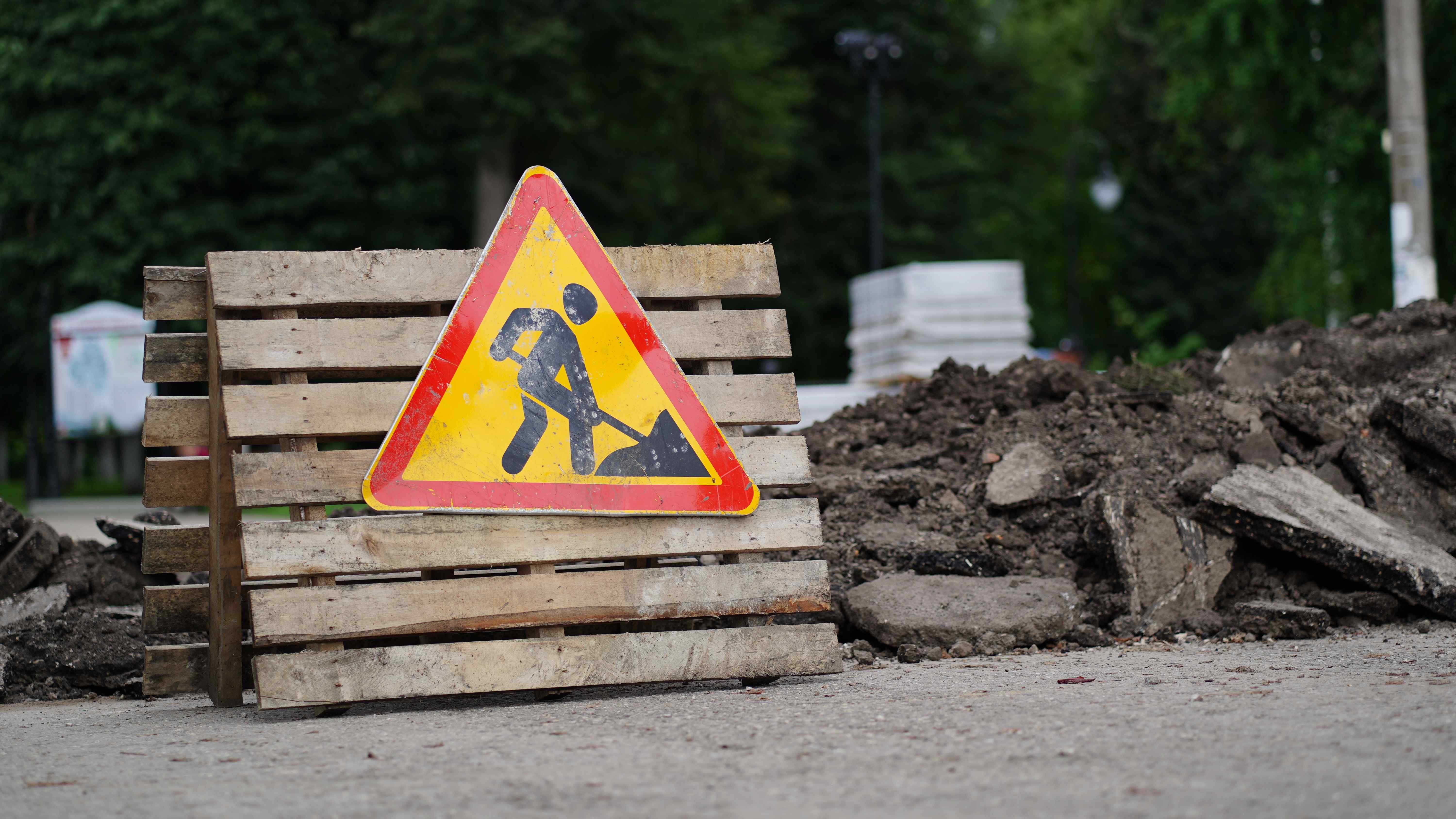 Onsite signage: legal obligations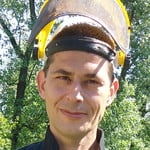 Guide written by:
Jeremy, construction site supervisor, Cardiff
133 guides
Signage on highway construction sites is subject to regulations: signs to stop traffic, flag up works and personnel, at the start and end of the affected zone; hazard tape, traffic cones, barriers, temporary traffic lights, road markings etc. For safety reasons it's essential that you're aware of the regulations.
What type of worksites are we talking about?
---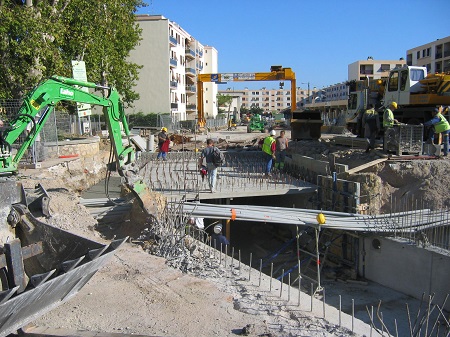 Defining a 'worksite'
This can mean any combination of personnel, materials and machinery temporarily deployed in a location for the purpose of carrying out works. This can result in changes to layout, access routes, and hence the circulation of pedestrians and vehicles.
Regulations
There is specific regulation in force to define, control and codify temporary onsite signage. However, what is required in each case depends on the type of site in question.
Worksites on private land
If the whole area is on private land, no regulation applies, although the individual(s) carrying out the work still remains responsible. Whether it's a contracting firm (i.e. multiple personnel), a sole operator (like a tradesman), or in fact the landowner, legal responsbility in case of accidents lies with whoever is carrying out the work. Precautions such as beacons, barriers, Personal Protective Equipment (PPE) etc. should be put in place by this party for their own benefit and that of anyone else entering the worksite.
Worksites all or partly situated on public land
If the site encroaches all or partly onto public land (pavement, open ground or highway), and/or machinery will need to move in and out, regulations governing access routes, personal protection and road signage will apply. These regulations are stringent, typically representing input from various public organizations.
Explore the ManoMano catalog
Personal Protective Equipment (PPE)
What do the regulations say?
---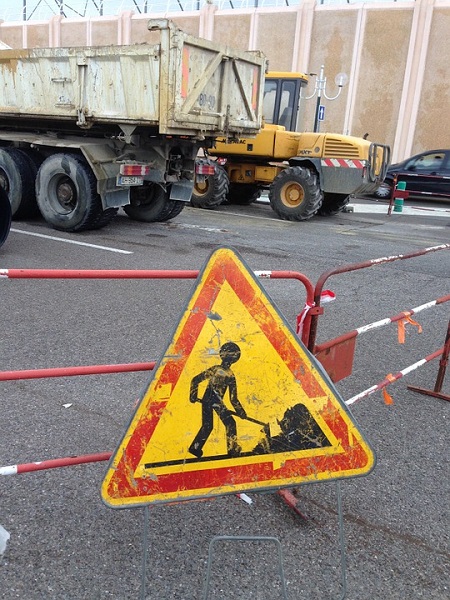 Worksites which need to create temporary modifications to access routes or traffic flow (pedestrian or vehicle) on public land must conform to the regulations governing onsite signage.This has the following aims:
informing road users that the layout has been temporarily modified
guiding traffic appropriately in a diverted manner
inducing people to modify their behaviour - e.g. speed and clearance for vehicles, crossing times and places for pedestrians
Onsite signage: basic principles
The basic tenor of the regulation is that signage should be appropriate, consistent, readable and easy to understand.
Appropriateness of signage
Signage must be appropriate to:
the type of roadway, e.g. single vs dual carriageway, A-road vs B-road vs unnamed country lanes, etc.
the density of traffic (vehicles and pedestrians) making use of the site area, as well as the type of vehicles, i.e. if there are large numbers of motorbikes or heavy goods vehicles in play
the layout and space available - width of lanes, any obstacles, visibility etc.
---
Reasonable signage
So that road users respect temporary signage (which they may not be in the habit of), it's imperative that:
the instructions given are completely justified in the circumstances
the signage is updated regularly as works progress
signs are removed when they cease to apply, and particularly when works are completed
Readability of warning signs
Signage must fulfil three more important criteria:
it should be installed carefully at the correct height, avoding visual obstacles like trees, etc.
it mustn't flood the user with instructions - maximum of two signs in the same place
it must be clean, in good condition and above all confirm to regulatory standards concerning different types of signage - sheet metal signs, lighting etc.
---
Making personnel visible
Apart from informative road signage, people coming and going onsite must themselves be 'signposted'.
Essentially, any person onsite required to cross roadways, working near traffic or in a zone traversed by vehicles or machinery must have the appropriate specialist hi-vis clothing conforming to the international standard EN 20471.
Explore the ManoMano catalog
Signage
Signposting a worksite in 4 steps
---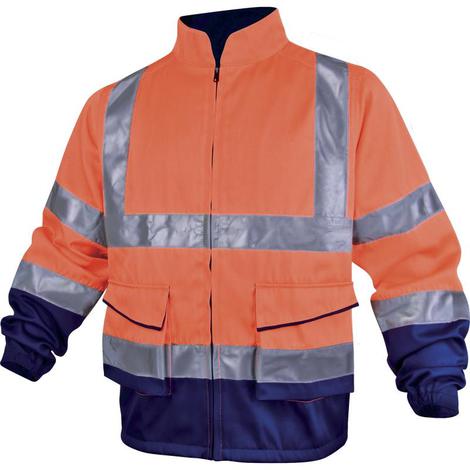 1. Protecting personnel
This is the first step since protecting people is always the priority. Anyone working onsite must be equipped with the appropriate PPE at all times. Anyone working on or nearby roadways or access routes must wear appropriate hi-vis clothing.
---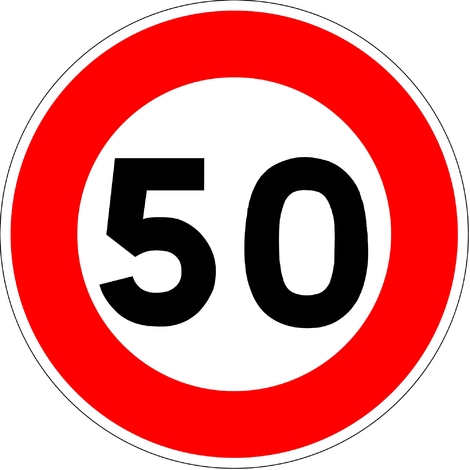 3. Signposting route changes
This is to direct users towards the diverted route and indicate hazards. This can be achieved with traffic cones or striped boards. If the usual road markings have been altered, temporary ones should be painted over in yellow to clearly illustrate the diversion.
For pedestrians, beacons should be put in place and barriers should be used to separate footways from road traffic. If this can't be done, they must be instructed to cross to the opposite side, where a similarly demarcated footway should be provided.
---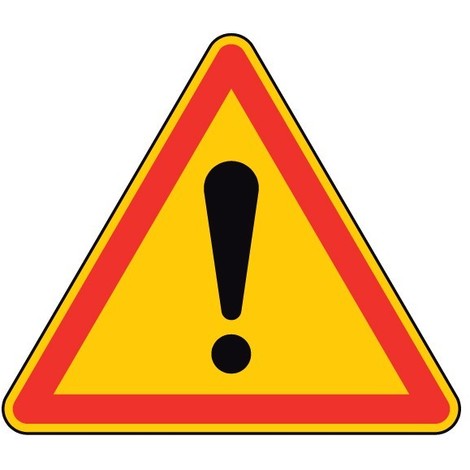 Similarly, the law requires 50m further on signage to indicate the end of any site-specific prohibitions (or a generic 'end of restrictions' sign). Typically, a temporary sign indicating a return to the original speed limit is also included here.
Explore the ManoMano catalog
Sign
Onsite signage: special cases
Nighttime signage
---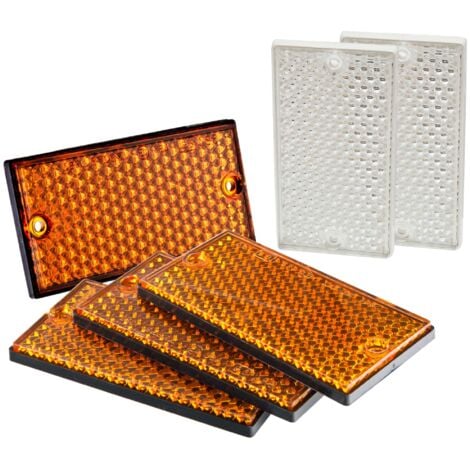 Whether or not the site is currently active, if it's there to stay for several days, it's necessary to put in place nighttime signage. The usual signs are accompanied by warning lights (often flashing). All signs must be reflective. Markers indicating altered routes must also be combined with lighting.
Finally, if works are being carried out at night, any machinery coming onto the site must be equipped with additional position lights (as well as the usual daytime lights). This even applies in built-up areas where there is substantial street lighting.
Chicanes
A chicane must be put in place if the works restrict a two-way road to use only in one direction. The following stipulations apply:
If the worksite is no more than 50m long and the traffic is under 100 vehicles per hour, you just need a few basic signs (indicating priority of access)
For worksites up to 1200m in length with traffic rates up to 1000 vehicles per hour, a minimum of two attendants communicating by radio are required
For sites 500m (max) in length with traffic rates of 800 vehicles per hour, freestanding traffic lights should be used.
Learn more about workplace safety...
To find out more about workplace safety, follow our editors' advice and check out their other guides:
How to choose your helmet?How to choose your safety shoes?How to choose your protective gloves?How to choose your protective clothing?Why have a fire extinguisher on the worksite?How to work safety on a roof?How to be seen on a building site?How to keep a construction site safe?
Guide written by:
Jeremy, construction site supervisor, Cardiff, 133 guides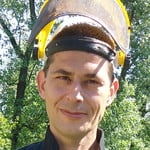 Electrician by trade, I first worked in industrial estates where I installed, wired and fixed a large number of electrical installations. After this, I managed a team of electricians for this type of work. 10 years or so ago, I turned to building and construction. From the modest family home, to gyms and theatres; I have been able to coordinate, audit and organise all sorts of construction sites. for 4 years now, I am restaoring and bulding an extrension to a bungalow in the heart of the welsh countyside. My experience in manual work and my knowledge means I am proud to be of service. Terraces, interior design, roofing, plumbing, electricty, anything goes! We have, my wife, daughter and I, built almost everything we have from scratch! So to answer all of your questions, and to orientate and advise you on coosing your tools? Easy!
The products related to this guide