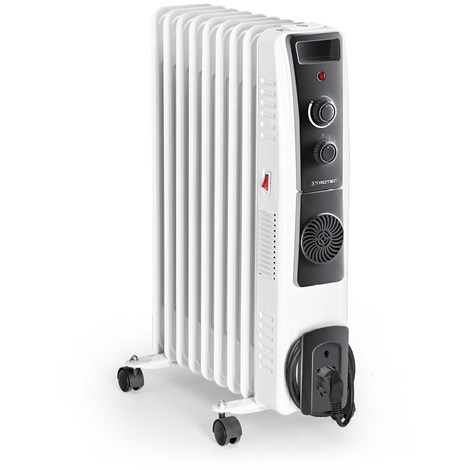 Oil filled radiator buying guide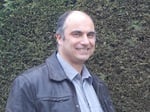 Guide written by:
Albert, Manager of a gardening service, Leicester
49 guides
Oil filled radiators are highly efficient devices that are perfect for use alongside your main heating system. Ranging from 500 to 2500 W and equipped with timers or thermostats to adjust to your room temperature, these traditionally grey radiators are available in a variety of simple and elegant shades.
Oil filled radiators: how do they work?
Thermal fluid in an electric radiator
---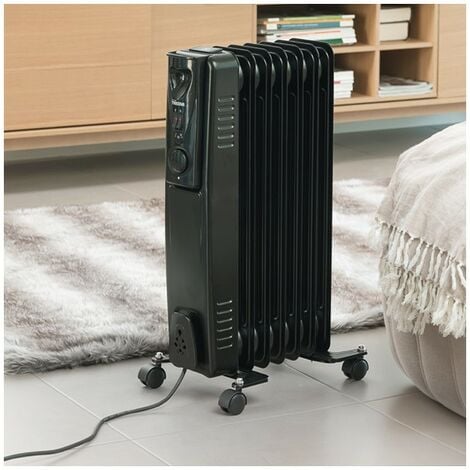 Oil filled radiators are portable inertia electric radiators that are filled with fluid. These radiators feature a metal body – usually made of cast iron – and contain an electric element that is immersed in a heat transfer fluid. This fluid generally consists of oil which is where these radiators get their name.
Most oil filled radiators are equipped with castor wheels for easy movement. This is a particularly useful feature as they can be quite heavy. Furthermore, these devices don't require any kind of installation. As they are mains-operated, they simply need to be plugged into a power outlet.
The heat transfer fluid stores and releases heat gradually meaning the radiator will continue to produce heat even after it is switched off.
A traditional shape for a greater heating surface
---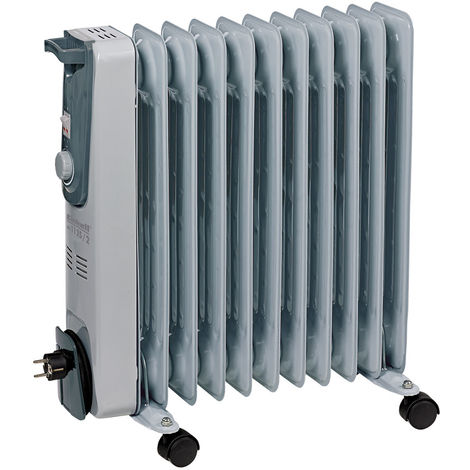 Oil filled radiators feature a distinctive design made up of a number of fins (i.e. curved columns with cavities). This shape provides a larger surface area, allowing more air to come into contact with the radiator for optimal thermal transfer and heating power.
Oil filled radiators work by both convection and radiation to release what is known as gentle comfort heating. This provides a very comfortable ambient temperature.
Explore the ManoMano catalogue
Oil filled radiators
Oil filled radiators: how to use them
Additional heating device
---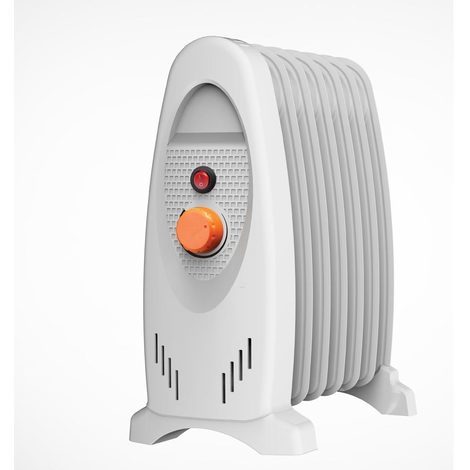 While they do generate a pleasant form of warmth, oil filled radiators are quite energy-intensive. As such, it is generally recommended that you use them as additional heating devices.
For example, these radiators can be used in small rooms such as offices, spare rooms and bathrooms. They are also ideal for occasional use alongside your main heating system (e.g. when it is particularly cold).
Portable radiators
---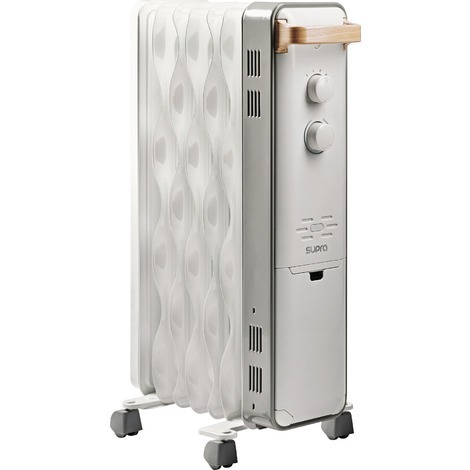 Most models feature a carrying handle and wheels making them excellent portable heating devices.
Oil filled radiators: shape, size and power
Radiator size and heating surface
---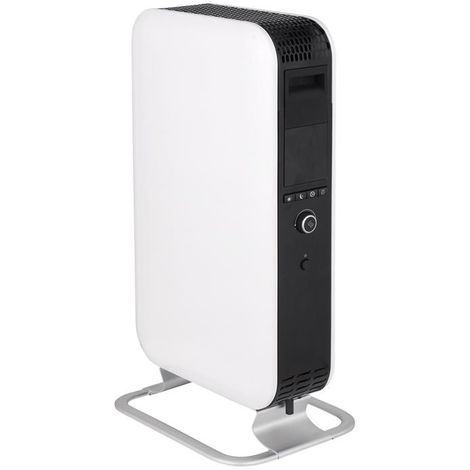 Oil filled radiators are designed to be portable and can be moved from one room to another to suit your needs. These compact devices don't take up a lot of room and often present a great alternative to larger types of radiator.
Nonetheless, the greater the surface area, the more heat the radiator will release – regardless of the device's power rating – as larger radiators offer more contact with the air. As such, bigger radiators will perform better in more spacious rooms.
To get around this issue, some manufacturers offer compact radiators with highpower ratings of up to 2500 W. These models are designed to easily heat up large rooms, despite their modest size.
Power rating
---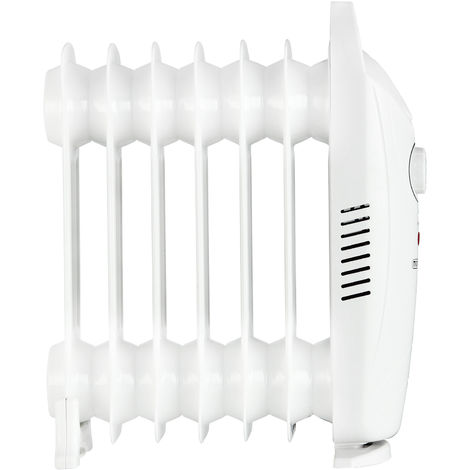 In order to choose the right wattage, you can apply a simple formula based on the room or rooms you want to heat:
100 W / m² or 0.4 kW / m3 (for well-insulated homes).
60 W / m² or 0.24 kW / m3 (for very well-insulated homes).
User-friendly features and accessories
---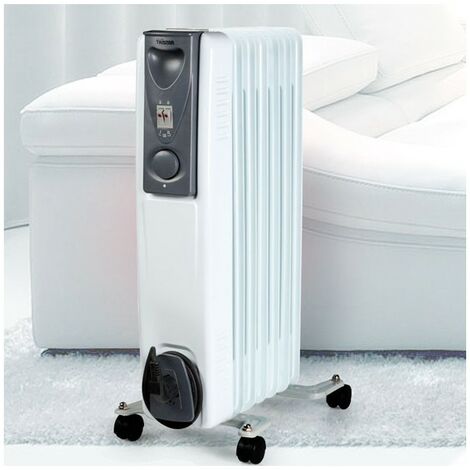 Wheels: As these radiators have been designed to be moved around, there's no need to set up a fixed position for your radiator: simply select a model equipped with castor wheels.
Carrying handle: allows for easy handling (especially important as these radiators can be quite heavy).
Tilt protection: a safety features that limits the risk of your radiator falling over.
Power levels: some models offer multiple power levels (e.g. 500 W / 1000 / 1500 W / 2000 W).
Overheat protection: a safety feature that ensures your radiator automatically switches off if it gets too hot.
Screen display: very useful for easy viewing of different modes and settings.
Control lock: child safety device.
Programming: several programming options (depending on model).
Electric thermostat: provides more precision than electromechanical devices.
Humidity control: allows you to adjust the level of moisture in the air (as the air may dry out slightly due to the heat produced by convection).
Cable tidy: very useful for discreetly winding up your power cables.
Extension cable: a longer cable will make life easier!
Timer: especially useful for night time use, timers can be used to switch off your radiator at set times (can also be replaced by a programmer).
Design: the traditional shape of oil filled radiators remains more or less unchanged. However, some manufacturers now offer more streamlined designs with various modern colour and material options.
Oil filled radiators: warranties, maintenance and prices
Quality commitment
---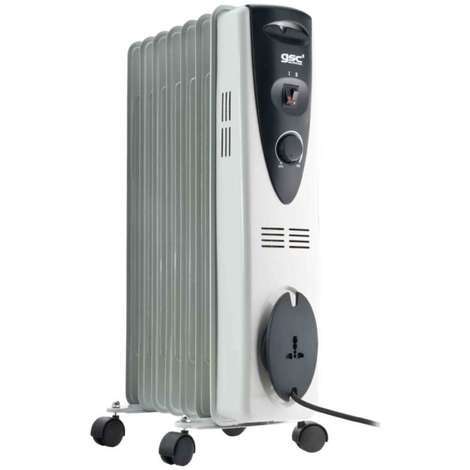 Oil filled radiators are sturdy devices. That is why most radiator warranties cover a long period of time. A long warranty period serves as a guarantee of a reliable product. Of course, no technology is immune to failure. You just have to watch out for any changes to your system.
Maintenance
---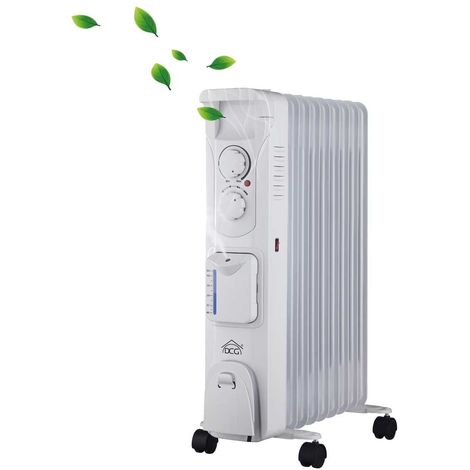 Oil filled radiators require next to no upkeep as the heat transfer oil is concealed within a sealed reservoir. However, if you notice any signs of leakage you must turn off the radiators and contact the manufacturer so as not to take any risks (e.g. a rise in pressure). That being said, this is an extremely rare occurrence.
Once a month, you will have to dust your radiator in order to ensure you're device is working efficiently (dust may lead to energy loss and unpleasant odours).
Prices
---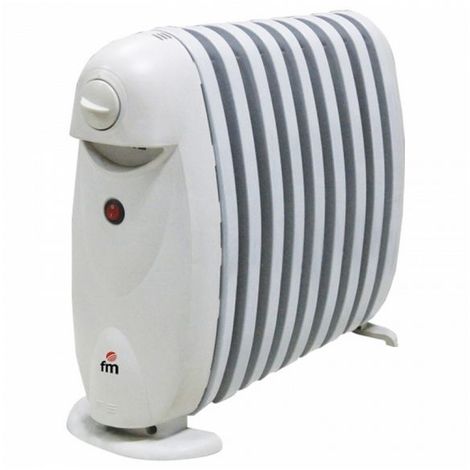 Oil filled radiators are very reasonably priced and feature among the most inexpensive heating devices on the market with prices starting from just £25. As these radiators are cost-effective, you can look for a model with specific features to suit your needs. Setting out your own requirements in advance will help you make the right choice.
Guide written by:
Albert, Manager of a gardening service, Leicester, 49 guides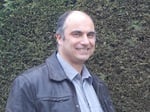 For several years I have been running a garden service with a clientele of both individuals and companies. I manage a team of gardeners and ensure the creation and maintenance of green spaces. At the same time, I bring my expertise to my clients in terms of the maintenance and improvement of their gardens. In fact, as a trainee and working in the hospitality industry at the beginning of my career, I focused on landscaping in a local community where I acquired solid technical skills through in-house training and the follow-up of major projects in a rapidly changing town. On a personal level, I am equally oriented towards the art of gardening. With my wife, I created our garden from start to finish and I maintain it carefully, the same goes for the vegetable garden. As for DIYing, it's not to be outdone. Yes, gardening is also tinkering: pergola, hut, pavement, fence, and so on...There is always something to do in a garden. After working well together, my wife and I are proud of the result and delighted to be able to take full advantage of a friendly and warm environment. So, let us give you advice and help you in your choice of tools, maintenance, or improvement of your garden, nothing could be simpler.
The products related to this guide