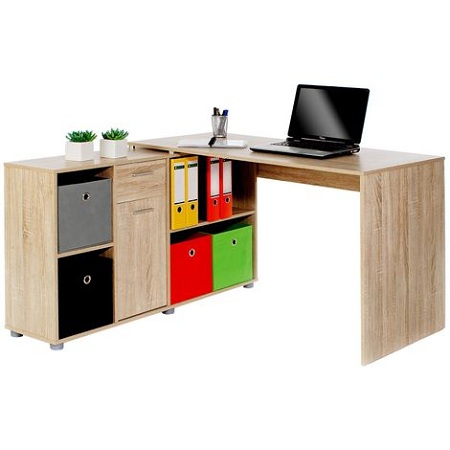 Office furniture buying guide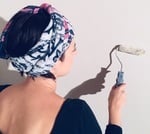 Guide written by:
Tess, painting & decorating consultant, Brighton
33 guides
Looking to furnish a home office or a larger work space? It's essential to equip your office with the right furniture. From straight, corner or wall-mounted desks, and basic desk chairs to executive models, there's no end of choice. Read on to find the right materials, layout and accessories to fit your office needs.
Important features
Desk style
Desk shape and size
Office or desk chair
Office storage
Furnishing to match your space
Choosing the right furniture for your office
---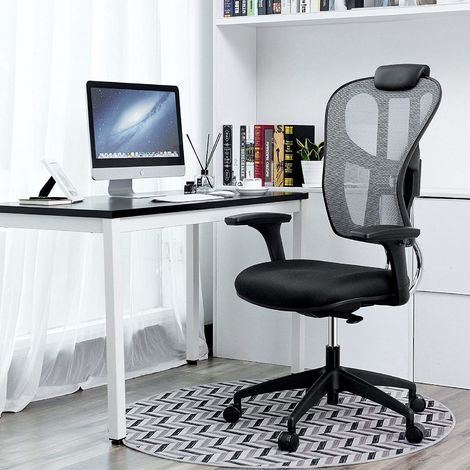 If you spend a lot of time in front of the computer, it's essential to have a comfortable set-up to help promote good health and productivity.
To find the best furniture for your space, start by considering the following factors:
Desk set-up
desk type: straight, corner or wall-mounted;
office chair: basic, swivel or synchro-tilt;
Storage
filing cabinets: with basic or multiple storage options;
cupboards: available in a range of sizes with various storage compartments;
bookcases and shelving: to choose according to the kinds of files or books you have to store.
Office type
limited space: smaller furniture, including a compact or foldaway desk;
shared offices and/or meeting rooms: specially designed furniture, multiple storage spaces, chairs and a conference table;
family-friendly offices: these personalised office spaces will incorporate a work and homework zone!
Style
choose your designs and materials based on the environment you want to create (e.g. family-friendly or work-focused).
Explore the ManoMano catalog
Office chair
Desk shape and size
---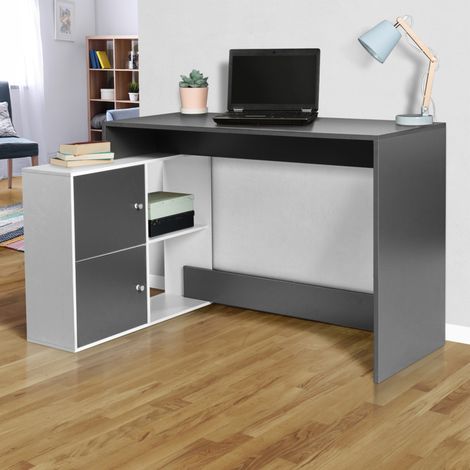 It's important to think carefully about the size and shape of your desk –  especially if you are likely spend a lot of time at it! Just like an office chair, your desk must be comfortable and suitable for whatever tasks you want to use it for. The size of the desktop, in particular, will affect how well the space works for you.
It is advisable to go for a large desktop if you work with a lot of files; this will allow you to have a more general overview of your work. On the other hand, if you only use a desk occasionally, a smaller desk will do.
Straight desks are generally less spacious and functional than other models. A corner desk offers the ideal set-up providing plenty of storage and a more pleasant working environment in general.
If you're looking to free up floor space, a wall-mounted desk is a great option. Bear in mind, however, that your storage space will be limited.
Desktops are the most commonly rectangular in shape. That said, it is possible to track down more unique forms if you want to give your room a contemporary feel; round, wave-shaped or other minimalist shapes are all practical to use and will add stylish flair to your room.
Choosing the right office chair
If you want to be comfortable at your desk, you'll need to find the perfect office chair. Once again, you'll have to weigh up a few different criteria.
Office chairs: basic desk chairs to executive models
---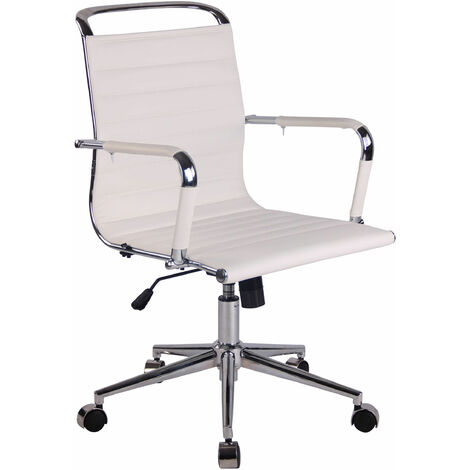 Your choice of chair will depend primarily on the amount of time you spend sitting down and the level of quality you're after. From the most basic seat to ultra-modern designs, there is no end of choice out there.But you should bear in mind that there's no beating a high-end chair when it comes to comfort! An executive model, for example, will generally feature a high backrest and firm support. These chairs are also often equipped with adjustable armrests for even greater comfort.
Office chair materials: plastic, fabric or leather
---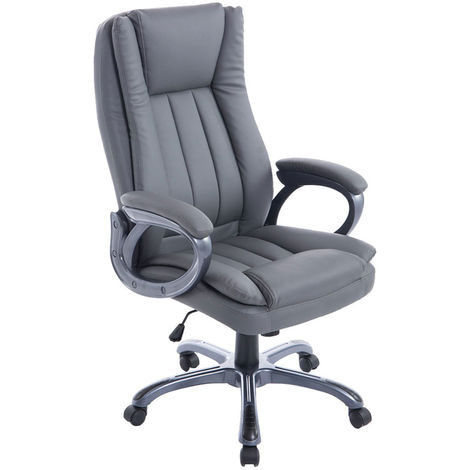 When picking between materials like plastic, fabric or leather, simply go for the one that feels best to you. The seat itself must also tick all your boxes and provide the type of support you're looking for. It's a good idea to check the padding of the backrest, seat and armrests before making your final choice; all three parts must be properly cushioned.
Calculating the amount of time you spend at your desk will be key in helping you to find the right chair. A basic model will do if you only spend limited time in the office. For medium to prolonged use, you will have to look to more high-end models that have been designed specifically with comfort in mind. Remember: a good office chair can help to alleviate back issues.
Additional features for office chairs
---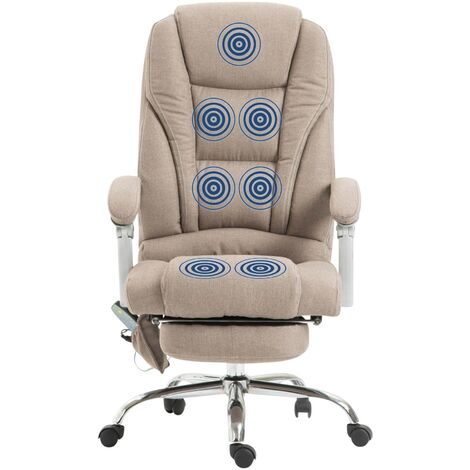 Office chairs may come with a range of additional features, such as swivel armrests or an adjustable headrest. These little extras can play an important role in ensuring you maintain correct posture which, in turn, helps to support your back and prevent any niggles.
Additionally, you might want to pick a chair featuring a massage or heating mode. These extra special features are perfect for a spot of relaxation either before or after a long day of work! Keep in mind that, in order to use these functions, you will have to have a spare socket nearby.
Custom storage to optimise your work space
Once you've settled on a desk and office chair, it's time to think about the kind of office storage you need. You can choose between a number of storage solutions.
Filing cabinets
---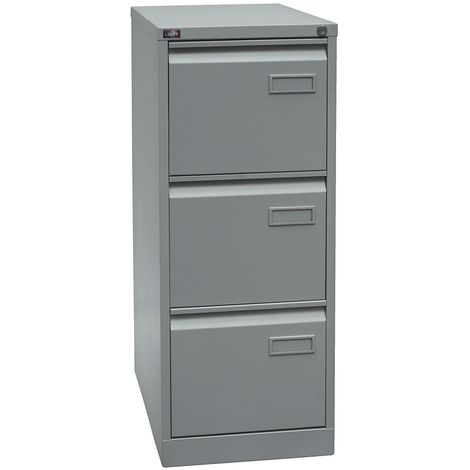 Filing cabinets are designed to organise and store your files in perfect order so you can easily track down the file you need. From open cabinets to models fitted with locks, there is a range of options here too.In terms of materials, metal will offer a long service life while wood creates a more inviting feel.
Office cupboards
---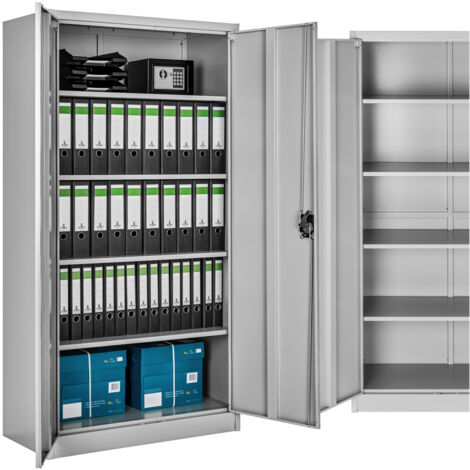 Office cupboards can be used to tidy away anything you might need including files, post, documents and office supplies.
Of course, the larger the cupboard, the more space you'll need. Be careful not to buy any furniture that is so big it prevents you from moving around the space easily. A cupboard with glass panels will offer a more relaxed look, but treat yourself to whatever model matches your needs and tastes.
Shelves or shelf units
---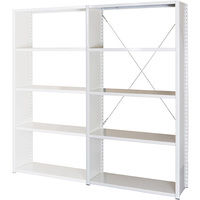 Great for tidying away books or showing off decorative items, shelves can either be mounted on a wall or contained within a unit (provided you have enough floor space).Whether you're looking for a large unit fitted with baskets or shelves stretching the height of the room, have a good think about what you want to store.
Office bookcases
---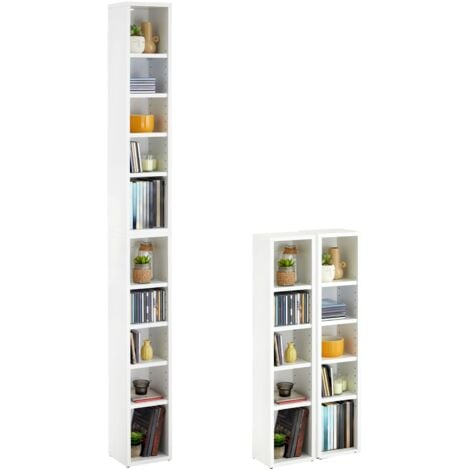 Used as an elegant centrepiece in many home offices or larger office spaces, bookcases offer a practical storage solution and can be chosen to match the number of books you have to stow away.
For a more personal feel, you can even add a few decorative objects to your bookshelves.
Matching your office furniture to your décor
---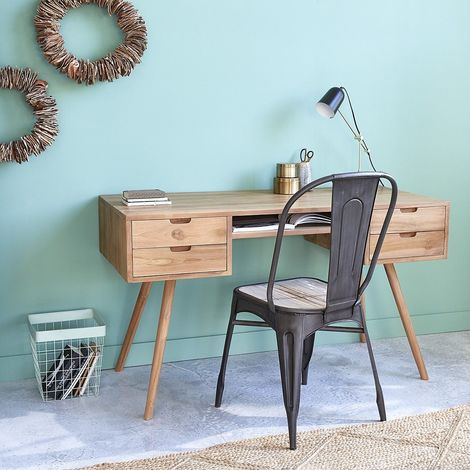 The most important thing is to ensure your pieces match the overall design of the room. This will help to create an office that reflects your own style and makes you feel at home. To achieve this, you will have to think carefully about the style of the furniture as well as the materials used.Office furniture comes in a wide range of different styles.
Classic office style: wood or composite materials are used to build furniture that is basic but practical. Go for simple colours and play around with decorative pieces to create a thoughtfully designed space.
Industrial/loft style: metal and wood combine to create interiors with a modern feel.
Natural/Scandinavian: light-toned wood and simple colours are used to create a cosy, relaxing environment that will feel like home.
Child-friendly: made from painted or laminate wood, these pieces come in a range of novelty designs. Colourful furniture can even help to make homework feel like a fun activity!
Rustic: made from solid wood with a waxed or varnished finish, rustic furniture is great for a more traditional space. These pieces tend to be bulky but offer high quality and durability.
Designer and modern: unique shapes and curves are used to create furniture pieces that are decorative objects in their own right. Simple lines will add an elegant touch to any office.
Creating a functional office space
It goes without saying that your office furniture must be suited to the space it is designed to fill.
Desks for smaller spaces
---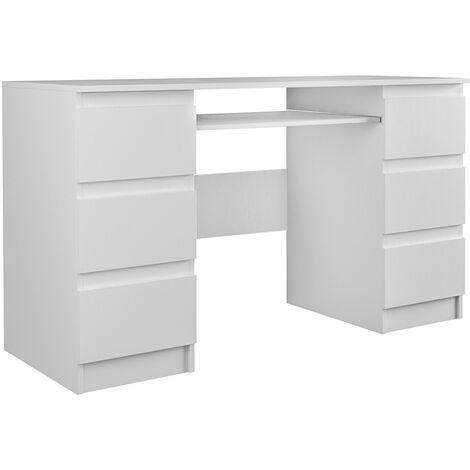 Classic computer desks are generally more compact than other models, making them a perfect choice for petite rooms. You can also opt fora desk with built-in storage to make the most of the space you have. Some wall-mounted desks are designed to fold away when not in use to gain some much-needed floor space.
Desks for large spaces
---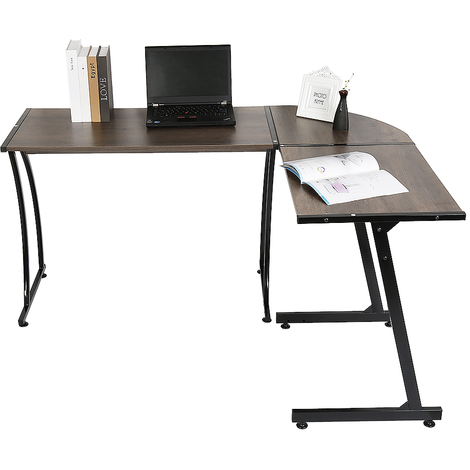 Corner desks, designer-style desks and even conference tables are all perfect for spacious offices. The more space you have to fill, the more choice you'll have so follow your instincts and enjoy picking out your pieces!
That said, be sure to ensure your space is as functional as possible to make your working life easier. In short, the ideal office will be warm and inviting, and designed with your tasks, tastes and practical needs in mind.
Guide written by:
Tess, painting & decorating consultant, Brighton, 33 guides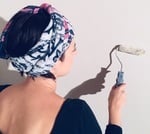 The products related to this guide