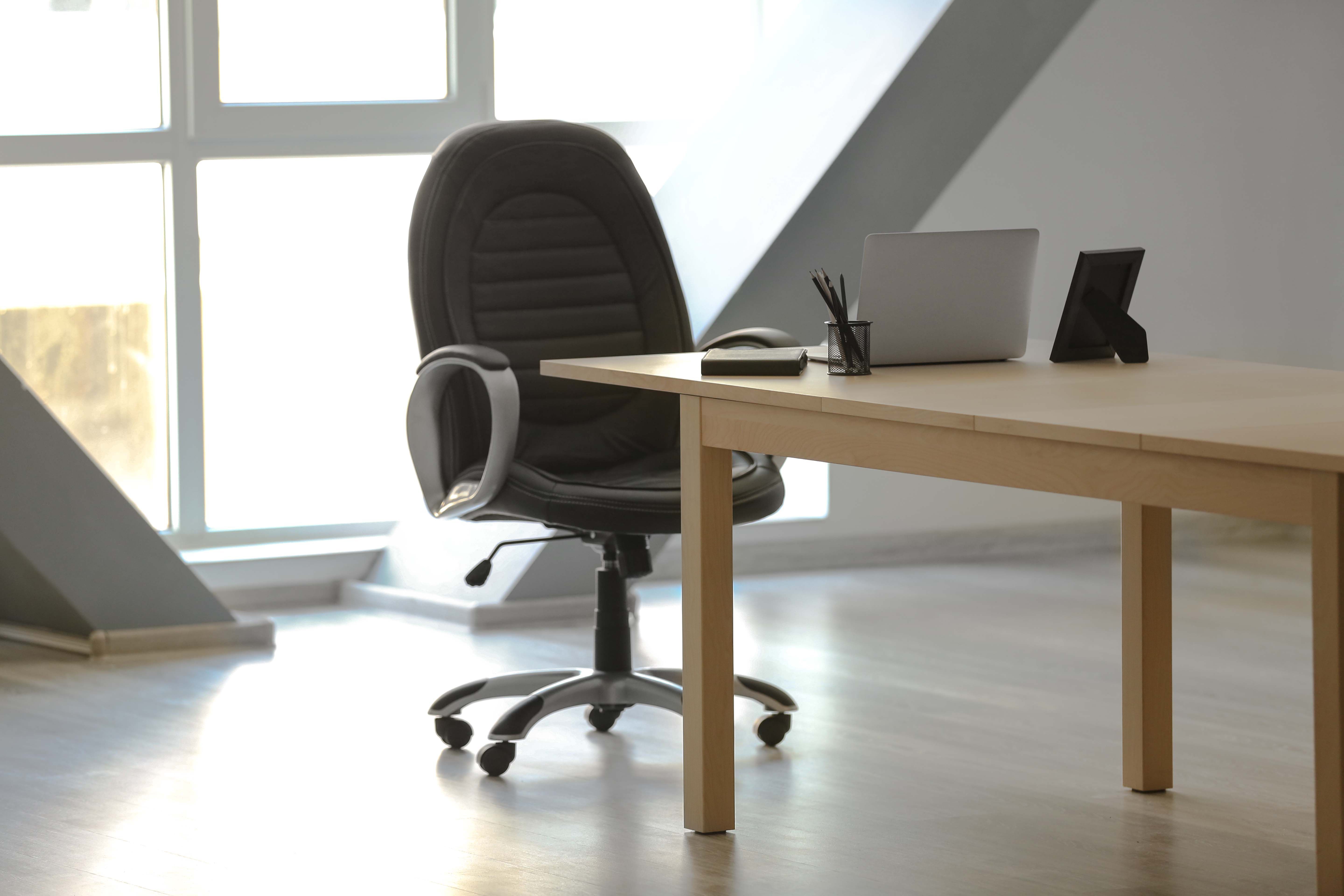 Office chair buying guide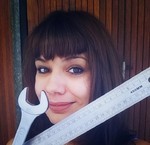 Guide written by:
Jennifer, Self-taught DIY enthusiast, Manchester
16 guides
You can't have an office without an office chair! Whether you use your office occasionally or on a daily basis, it's essential to find the right chair for your needs. From ergonomics and material type to style and additional features, follow our guide to find the perfect chair for your office space.
Important features
With or without wheels
Material and style
Backrest and armrests
Seat and headrest
Additional features
Key criteria for choosing an office chair
---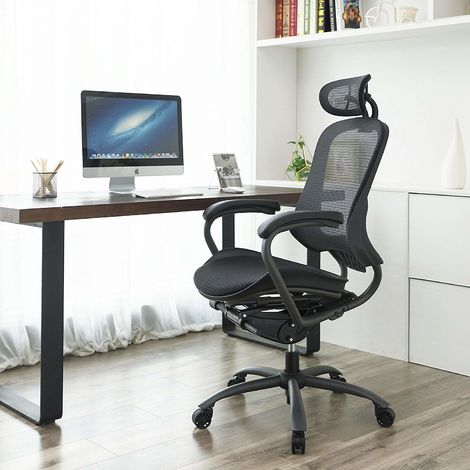 Bear in mind that your office chair will be one of the central features of the room. The model you choose will have an impact on your health and overall well-being, whether you work at an office or at home. Most of us spend a fairly significant amount of time in an office chair, meaning comfort and design should play a big part in guiding your decision.
While it is important to find a chair that matches your office décor, it should be noted that style comes second to comfort and ergonomics. After all, there's nothing better than settling down in a comfy chair whether you're working, holding meetings or just kicking back online! In order to find the perfect office chair, you'll need to weigh up a few important factors:
backrest: fixed, adjustable or synchro-tilt mechanism;
armrests: fixed, adjustable and/or swivel;
seat: fixed adjustable or synchro-tilt mechanism;
comfort and ergonomics:
fixed chairs;
chairs with wheels;
portability:
headrest;
massage mode;
heating mode;
additional features:
material;
style.
design:
Explore the ManoMano catalog
Office chairs
Comfort and ergonomics: protecting your back at the office
As mentioned, comfort and ergonomics are the key words to keep in mind – especially if you work sitting down for prolonged periods of time or suffer from back issues. A poor-quality chair can lead to bad posture and pain that follows you around in day-to-day life. For ultimate comfort, pay close attention to the following parts:
Backrest
---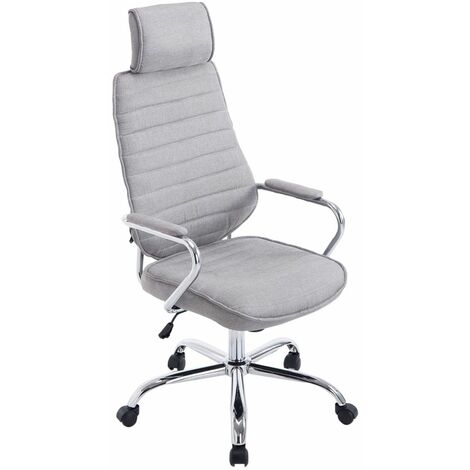 Backrests are designed to support your back to help eliminate any niggles. A cushioned backrest is recommended for good support. Check the height of the backrest to make sure your head won't be left unsupported. If you're looking for a little something extra, go for a backrest with a reclining mechanism!
Armrests
---
Armrests allow you to rest your forearms comfortably on the chair and can offer a range of features. Fixed armrests do not move while adjustable armrests may be modified in height, width and depth. You can also find swivel armrests that can be adjusted to your body shape and position while seated. Armrests may be made from plastic or covered with padding topped with fabric or leather.
Seat
---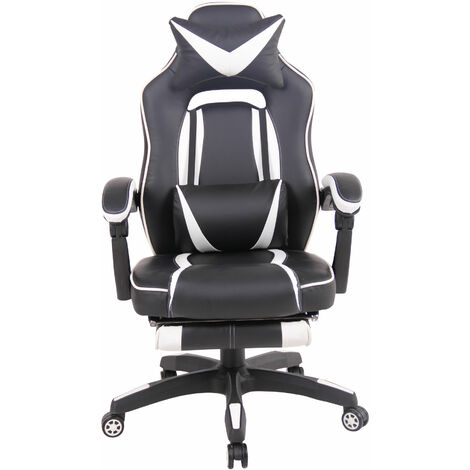 For the best support, ensure your seat is well padded. It is also advisable to choose a chair with a height-adjustable seat. If you prefer to go for a fixed seat, be sure to choose a model that is deep enough to avoid feeling as though you are slipping forwards.
It's important to check the quality of the padding depending on the kind of support you're after. Polyurethane foam is a particularly comfortable padding material.
Headrest
---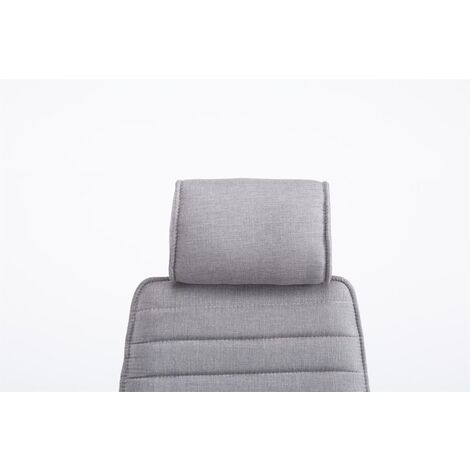 Headrests are essential for providing proper support to your head and neck and can be made from leather, plastic or fabric. Like seats, headrests are usually height-adjustable to match your size.
Some office chairs feature a fully integrated headrest while others feature a headrest that can be adjusted separately to the chair itself. They can usually be tipped forwards or backwards.
Additional features for office chairs
---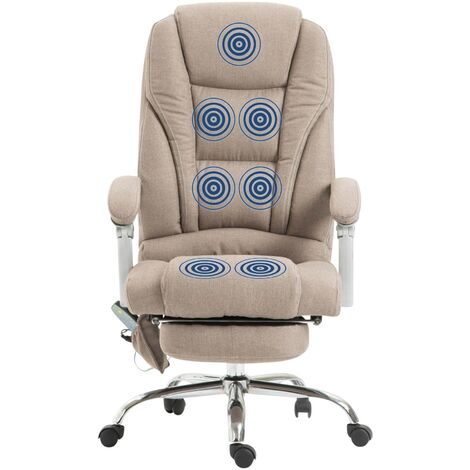 Some office chairs offer electronic features, such as massage chairs or heated chairs. The number of massage modes will change from one model to the next. This is a great option for getting your back nice and relaxed before and/or after a long day at work.
Office chairs: wheels or no wheels?
Office chairs are generally split into two categories: those with wheels and those without.
Fixed office chairs
---
Fixed chairs are great for traditional, averagely sized offices. These models will work perfectly well if you don't use your desk every day or if you only use it for short periods at a time. Interestingly, fixed office chairs are usually more tricky to find than chairs with wheels.
Office chairs with wheels
---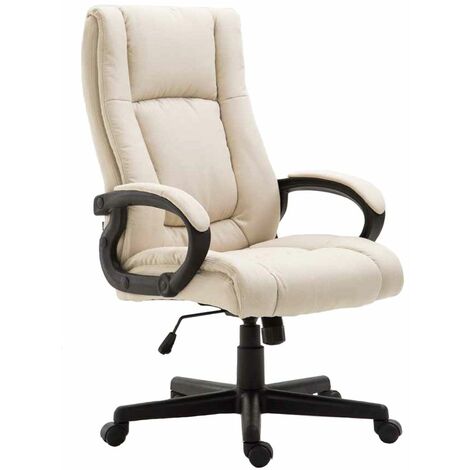 Office chairs on wheels are more practical to use if you have a long desk or if you find yourself reaching around for files often as they allow you to roll around without having to get up!
It's worth noting that, while models with wheels are usually the better option, you shouldn't overlook the quality of the wheel itself. These moving parts are designed to support the weight of the user and may also have to withstand a lot of movement. With this in mind, you should opt for fairly large wheels made of hard-wearing materials.
Choosing a material for your office chair
---
In order to find the style you want and the support you're after, it's important to think about different materials.
Fabric chairs: cotton, linen, synthetic materials... choose from a range of fabrics for a comfortable and soft chair. This is a great option if you're looking for a warm and cosy spot to work.
Leather chairs: perfect if you're after premium quality from a hard-wearing and comfortable material; leather is, however, significantly more expensive than other options.
Faux leather chairs: providing good value for money, synthetic leather offers the look of the real thing for less! That said, it is less durable than genuine leather.
Plastic chairs: while it is available in a range of unique styles, plastic is not particularly comfortable.
Picking an office chair to match your room
Your office chair should blend into your room and not look out of place with your existing décor. This will help to create a pleasant working environment that reflects your own style.
Office chairs come in a range of different designs so you are sure to find the model of your dreams!
Traditional office chairs
---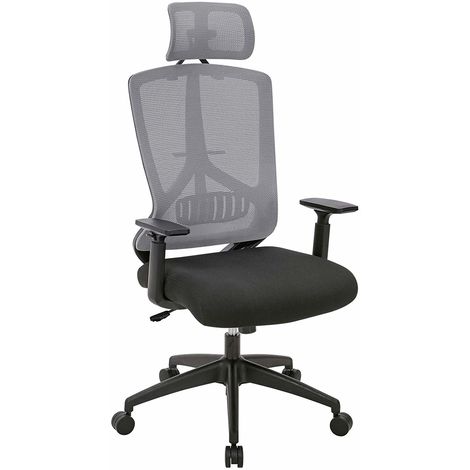 Somewhat basic in terms of design, these chairs are found in most offices. An ever-popular option, they look good in a range of different spaces. That said, these models are not as comfortable as more modern versions and aren't suitable for those with back problems. As such, you will be required to pay attention to your posture as you work.
Executive office chairs
---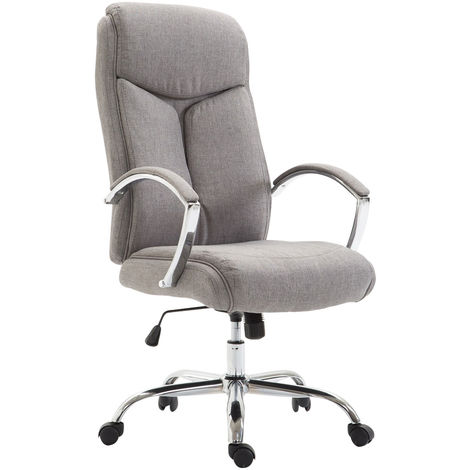 Executive-style chairs offer the best in terms of comfort and ergonomics, and also provide a slick design. Simple and elegant, these well-designed chairs are hard-wearing and best suited to medium to heavy use.
While they are more expensive than many other models, you will get a great return on your investment with the firm support and comfort they provide.
Synchro-tilt office chairs
---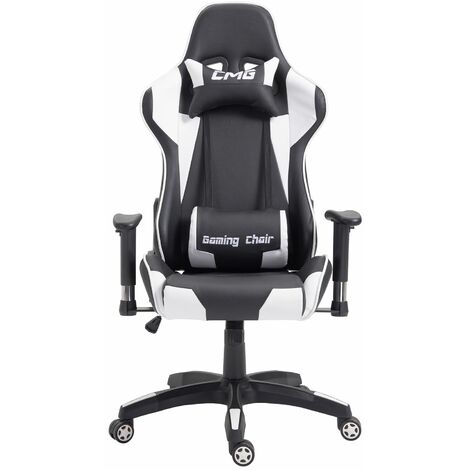 Designed for those who spend much of the day sitting down, office chairs equipped with synchro-tilt mechanisms are top-of-the-range. As the name suggests, the seat and backrest of these chairs are designed to move simultaneously to provide unbeatable comfort.
The ergonomic design of these chairs has even been touted to increase productivity levels – a good fact to keep in mind when negotiating with your boss!
Designer office chairs
---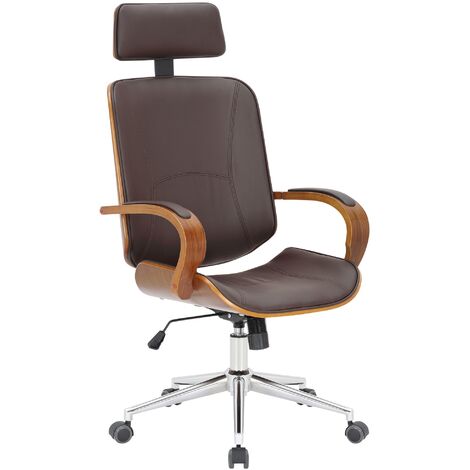 Featuring a unique shape and style, these chairs are perfect for chic and modern spaces. More decorative than they are comfortable, a designer chair can be a great option if you're looking for something a bit different.
That said, it is possible to find designer chairs that offer great support – just remember they will be more expensive as a result!
Gaming chairs
---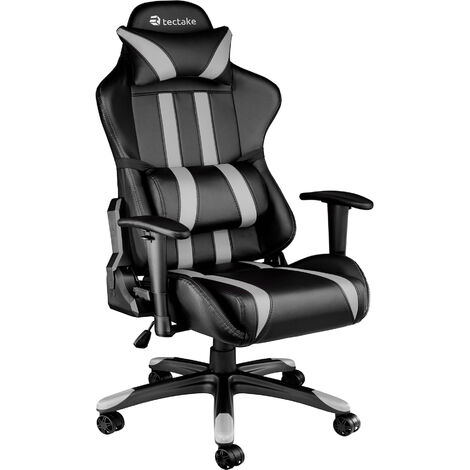 Designed specifically for gamers, these chairs are seriously modern-looking with their racing driver seat appearance.
What's more, gaming chairs are often equipped with wheels, adjustable swivel armrests and a synchro-tilt mechanism. Just watch out: you may be so comfy you won't ever want to stop gaming!
Vintage-style chairs
---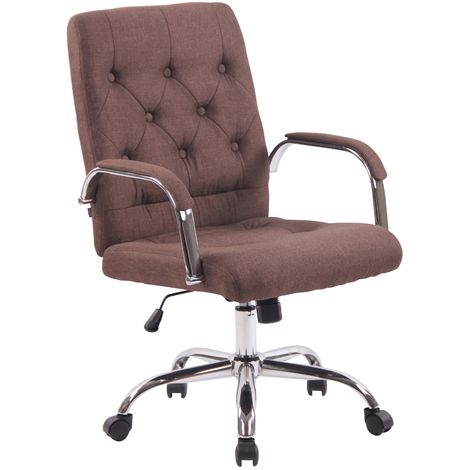 Simple but elegant, these chairs are generally padded and fitted with big, cushioned armrests. They are perfect for retro or traditional-style interiors.
Baroque chairs
---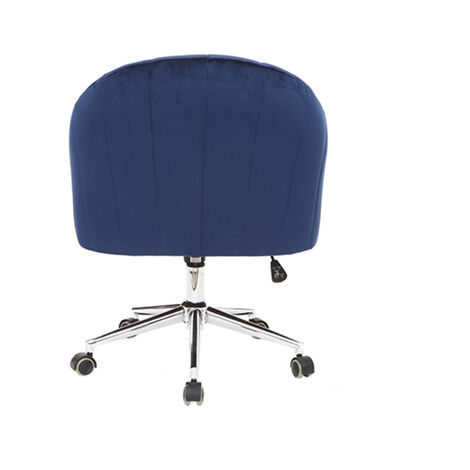 Another option that is more attractive than it is comfortable, these chairs are sturdy and stylish. Generally painted in dark tones, these chairs can be decorated with gilding and mouldings. You can find ergonomically designed baroque chairs, but they will set you back.
Scandinavian-style chair
---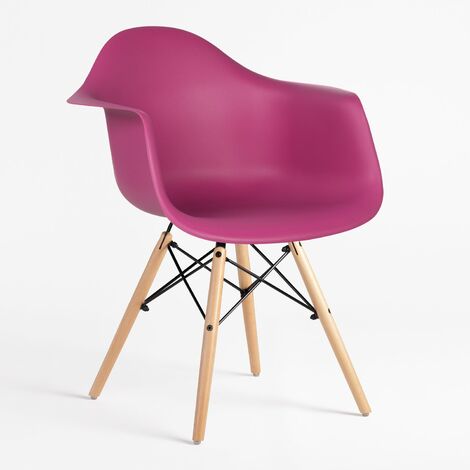 Finally, a Scandi-style office chair will provide a touch of warmth and softness to your interior. Equipped with four tapered wooden legs instead of wheels, these models are very stable.
Guide written by:
Jennifer, Self-taught DIY enthusiast, Manchester, 16 guides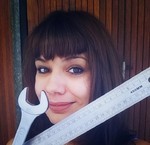 I didn't receive any special training, I learned everything on the job as it came up. And what a joy it is to be able to do little jobs around the house that we love so much. That is, until the moment we decided to move and had to do everything; from the floor to the ceiling, from the kitchen to the bathroom...In short, you become as good as a pros. So today, my friends don't hesitate to call me when they need help. And when you dip your toe in, there's no turning back. It's a true passion that drives us to take on the challenges, to have an idea in mind and see it come alive with just a few tools. And a passion is even better when you can share it. So, whenever I can give you a little advice, it's with great pleasure that I do it.
The products related to this guide