Mouldings, ducts and skirting buying guide
Guide written by: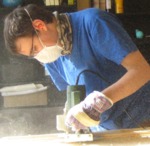 John, DIYer & IT developer, Brighton
59 guides
Mouldings are essential when installing any lighting or electrical system. When installed on a wall, skirting can be painted to imitate wood or fitted according to the specific electrical installation's needs. Aesthetics, dimensions and wire count are the important factors to look out for.
Important features
Number of compartments
Aesthetic
Capacity
Dimensions
Electric duct, molding or skirting?




Electric Molding



Ducts and plates




Skirting


Duct, moulding or skirting: what are their characteristics?

Waterproofing


For a prospective circuit to be installed in a wet room and be exposed to water spashling, a standard moulding will not suffice, you will need a
PVC pipe
installation. If the duct is there to protect cables, you can forgo the
elbow
and
tee
parts. However when it's protecting wires, elbows and tees will be required in order to guarantee that it's waterproof and offers a good mechanical protection from every angle.
When adding supplementary
sockets or switches
, small rubber stamps are available. These can be cut to any diameter in order to get a more perfect fit and reinforce the waterproofing element. Note that
cable glands
are also available to ease the cables into the switches and sockets.
Aesthetic



If the new renovation is all about using electrical moldings, their aesthetic qualities are going to be important factors. For basic models, there are simple, angular and white mouldings made of brittle plastic. In the middle of the range, there are more stylish strips with curved lines and the colors of which are more varied. The most common varieties are off-white, cream color or light gray. Plastics are more flexible. You can buy paintable mouldings to blend them perfectly with the decor or imitation wood sticks, perfect for a cottage or a rustic home! Past the most basic models, the moulding's plastics are more flexible and are therefore more resistant to shocks than can be taken when a moulding is protruding. Their lifespan is also increased.
Number of compartments



Ducts, skirting and mouldings can have
several
compartments
. It is a valuable feature that allows for the
separation of circuits
and make the installation easier. This quickly becomes a requirement whe mixing high current and low current circuits in the same moulding. For example, you can designate one of the compartments for the network, telephone or TV cables, another for compartment for
lighting
and the last one is reserved for a circuit of electrical outlets. Some manufacturers offer
removable dividers
to create compartments in their mouldings as needed.
Capacity of compartments


Before buying your
electric mouldings
, it is crucial to have already designed the
electrical circuit
. The number of cables or wires and their type must be determined. A lighting circuit uses
three 1.5 mm² wires
, which will requires less space than an electrical outlet circuit, equipped with three 2.5mm² conductors. A phone cable is more compact than an unshielded network cable or a coaxial cable for the TV antenna or satellite. The different compartment's capacities are generally provided by the manufacturer. Do not try to force it by jamming in more than it can take! Best case scenario, your life just got a bit more complicated, and your system's evolution will be very challenging. Worst case scenario, you can start shopping for new moulding!
Dimensions



Each moulding can accommodate a given number of wires according to their cross-section, expressed in mm². For example, a 13 x 24 mm moulding may contain any of the following combinations: 18 1.5 mm² wires for lighting purposes, 13 2.5 mm² wires for electrical outlets or 66 mm² wires for electric plates. Always make sure that the purchased moulding can contain all your circuit's required wires, leaving yourself a small margin just in case you need to add additional circuits.


What are the electric moulding's different accessories?
When installing, the moulding's back is sawed, along with their hood, so that they can be placed one after the other. In doing so, the assembly's rigidity is reduced and the wires may even be visible in the event of a bad fit. The
connectors
therefore play a crucial role in your installation's mechanical strength, electrical safety and aesthetic qualities. In any case, an installation must be in compliance with the standards and norms.

Right angle


It allows the moulding to rotate 90 ° at the top, bottom, right or left. Only the most classic piece.



Inside corner


An inside corner makes it possible to realize properly a moulding's junction in a room's corner.



Outside corner angle


Same principle as the inside corner, but for a protruding wall such those that are found in a winding hallway or even an ornate room. The outside corner is essential in this case because without it, the moulding's hood would not be supported at all in the angle.



Tapered colum


The whole house's cables meet at the at the
GTL
. They are however bigger than the main service duct itself. The tapered column
facilitates this meeting
by
widening the section of the main service ducts where the cables arrive.

End Cap
If a moulding stops in the middle of a wall, it is important to add an end cap to prevent any access to the conductors and to set the hood in place, otherwise it may easily pop off.
Straight junction


The mouldings can not measure any more than two meters. If several of them need to be placed end to end over a greater distance, the straight junction is just the piece you're looking for.
Tee-joint


A tee joint allows a moulding to be moved away perpendicularly to relay
a switch or a light
. Very challenging to do without.
Electrical fittings


Specially designed electrical devices are offered in some quality ranges by major manufacturers. These allow you to very easily place an electrical socket, or a switch on a moulding with a perfect finish.


More information
For a new installation, a much-needed renovation, or if you're simply curious as to how to hide all those wires, follow the links below to browse our editors' advice, guides and helpful tips on skirting and moulding.
Did you find this guide helpful?
Guide written by:
John, DIYer & IT developer, Brighton 59 guides écrits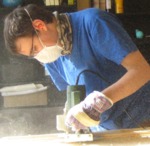 From a very young age, I was always fascinated by manual and technical work, especially woodworking. When I got my very first flat, it became my own personal DIY playground. I rewired some of the electricity (remember, safety first!) to better supply all my computers and gadgets. I also built partition walls and did some decorating with my wife. We worked on some made-to-measure furniture and came up with little tricks to optimise the space, keeping the original charm of the building in mind. When the little one arrived, I started building bits and pieces for him as well.

We don't have a lot of space, so I don't have a permanent workshop or certain tools I've always dreamed of owning. But with my IT background, I already know a lot about DIY, and I love helping others troubleshoot their ideas!
The products related to this guide