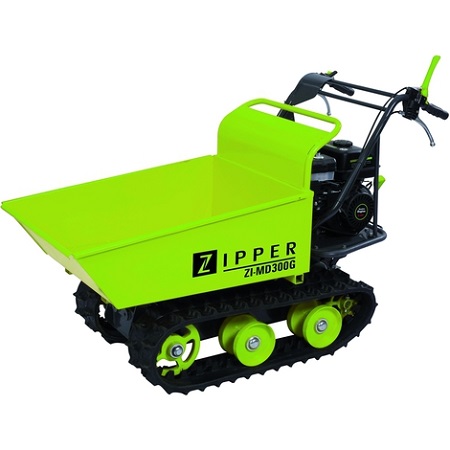 Motorized wheelbarrow buying guide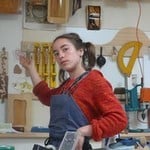 Guide written by:
Alice, Furniture Maker, Manchester
10 guides
A motorized wheelbarrow is essential for transporting concrete or other heavy materials on uneven ground. Whether your machine is wheeled or tracked, its convenient flatbed construction lets you carry substantial loads. Over to the barrows!
Important features
Wheeled
Caterpillar tracked
Tank capacity
Maximum load
Petrol or electric
Power
Gradient
Why motorize a wheelbarrow?
---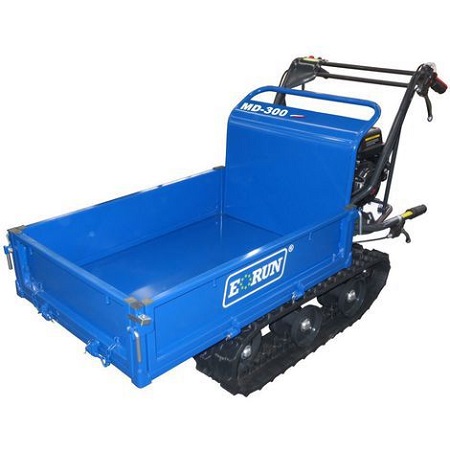 Whether in agriculture, construction or public works, transporting heavy loads on steep terrain in a conventional wheelbarrow can prove hazardous or impossible. Whether electric or petrol-powered, a motorized barrow ensures effortless transportation of loads from 100 to 500kg on gradients of up to 45%.
A barrow on wheels or caterpillar tracks can feature a range of accessories, depending on the type of handling it's designed for. Its unloaded weight differs from type to type but starts at around 50kg.
The tank forming the bulk of the barrow is variable in size and generally angled at a tilt. Motorized wheelbarrows have several speeds and some can tow trailers or be fitted with a blade.
Explore the ManoMano catalogue
Barrow
Wheeled barrows: what to use them for?
---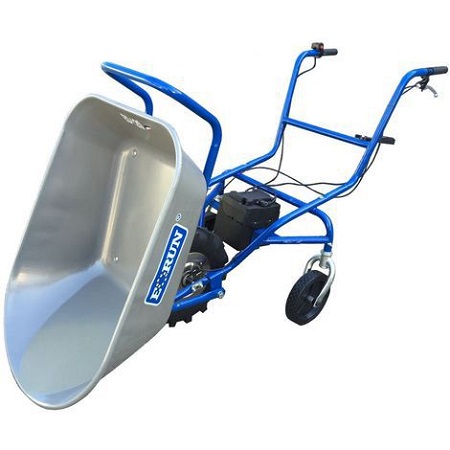 Wheeled barrows are highly practical, allowing effortless transportationofloads up to100kg on flat and slopingterrain. The motor can be electric or petrol: electric models have a battery recharged via a charger; 4-stroke petrol engines require regular maintenance (draining, spark plug, filter, oil etc.).
There are several types of wheelbarrows.
The smallest models look similar to conventional wheelbarrows, except they include an electric motor that will support a load of about 100kg. The barrow itself weighs about 50kg and runs on a battery (12V). The throttle and brake levers are all you need to control the machine with ease. These barrows will let you transport concrete, even in liquid state, on uneven ground since you can maintain balance by manually raising and lowering the handles.
Larger models have three or four wheels and operate on 24V power.
3-wheeledmodels (two front steering wheels plus rear trailing wheel) are useful on relatively flat ground. Fairly compact, these machines can transport a range of materials thanks to a range of removable tanks and trays (manure, wood, concrete, etc.). Average battery life is 3-5 hours for these machines; a charger is provided for recharging. The main tank has a capacity of about 100l.
4-wheeled barrows are the most stable. Just like their 3-wheeled cousins, they're available in either push or pull format (with the user either behind or in front of the barrow). With a built-in speedvariator and an electric tipper on the tank, these barrows will transport any material even on relatively steep terrain. They have a powerful brake to ensure safe downhill travel.
Petrol models have four wheels and provide an equal or greater carrying capacity both in terms of weight and volume. They may have several operating speeds (or at the very least, one forwards and one reverse) and their tipping system is typically manual but can also be power-assisted. The main advantage is their autonomy and power. Some models even have four-wheel drive. They can also tolerate steeper gradients and tow a trailer (via an inbuilt towbar). The barrow's 4-stroke engine will require regular maintenance (oil, spark plug, filter etc.); the larger the engine capacity, the greater the load and the steeper the incline the machine can cope with.
Explore the ManoMano catalogue
Oil
And what about tracked wheelbarrows?
---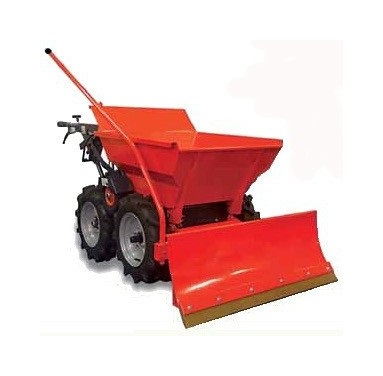 Tracked models are specifically designed for sloping terrain (gradients up to 45°) and regular transport of heavy loads (e.g. 500kg). These machines are far more powerful than their wheeled counterparts (the electric models mentioned above), but are also noisier to operate.
Equipped with a four-stroke engine (6.5 - 9hp), a tracked wheelbarrow is essentially a mini-dumptruck.
Start-up is either manual (via a launcher) or electric (via the push of a button!) Steering and tipping are controlled by a hydraulic system.
250kg when empty, with a load capacity of approximately200 l.
Just like the models described above, several optional accessories are available: tanks, trays, drop sides, snow blades, self-loading/-lifting boxes etc. These allow for a versatile range of uses.
Driving is easy, thanks to a gearlever for finer control of forwards movement.
To give you a rough idea of size, the tank is on average about 1m long, 0.6m wide and 0.5m high.
What factors should I base my choice on?
---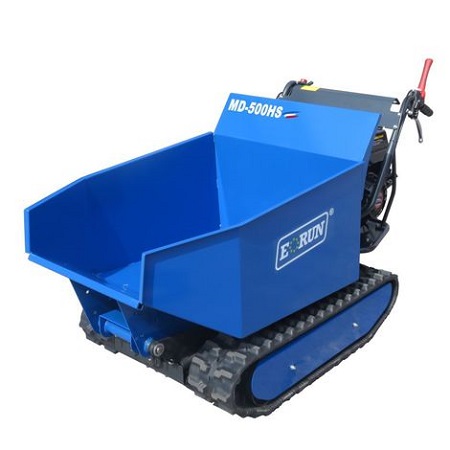 Generally speaking, it's the type of work you plan to do that should dictate your choice.
If you need to carry wood over relatively flat ground, opt for a three-wheeled electric wheelbarrow. For the same job but on slightly sloping ground, choose a four-wheel model for greater stability.
For large-scale works or construction work on a steep slope, go straight for a tracked model. More robust and especially suited to sloping terrain, a tracked barrow will take you to the highest heights! To summarize the important factors, pay attention to:
Power rating;
Number of speeds;
Length, width and depth of tank;
Tipping system (if any);
Available accessories;
Maximum unloaded gradient;
Maximum loaded gradient;
Start-up - electric or manual;
Useful width;
Tow bar or trailer hitch (if relevant to your work).
And don't forget to take proper care of your wheelbarrow!
Explore the ManoMano catalogue
Start-up
Learn more about garden power tools...
To find out more about garden power tools, follow our editors' advice and check out their other guides:
Guide written by:
Alice, Furniture Maker, Manchester, 10 guides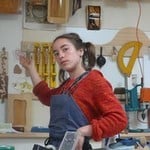 I have been handy since my childhood, I have always been fond of new tools and other small practical machines. Beyond my interest in tools and materials, I am interested in building of all types. My professional experience as an artisan craftsman (ok the word says 'man', but it can work for me too.), allows me to with a material and that's both noble and common at the same time: wood. Surrounded by carpenters and other builders, I am constantly interacting with professional and amateur wood workers, but also various kinds of manufacturing. I am also an amateur gardener, I like to cultivate my vegetable garden. You could say that summer ends under the sign of ratatouille. So, with two passions, I hope to answer your questions.
The products related to this guide