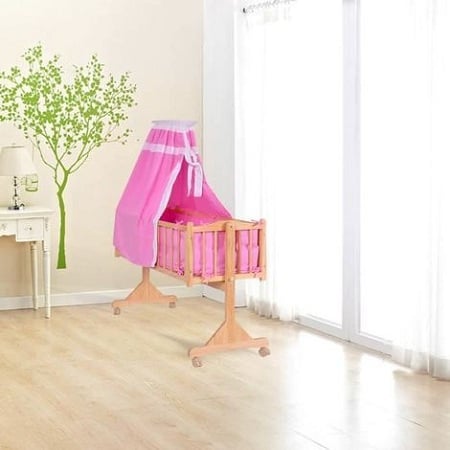 Moses basket or cradle buying guide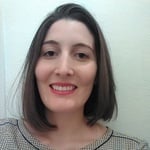 Guide written by:
Pauline, Self-taught handyman, Leeds
97 guides
Want baby to sleep near your bed for the first few months of life? Traditional cradles, moses baskets and more contemporary co-sleepers are all used to help calm babies and reassure parents. Whether you're after a free-standing or mounted crib, wicker or wood, read on to find the best cradle or crib for you.
Important features
Co-sleepers or bedside crib
Made from wicker, wood, natural fibres
Wide for extra comfort
Stationary or portable
Free-standing or stand-mounted
Features and functions of cradles and cribs
---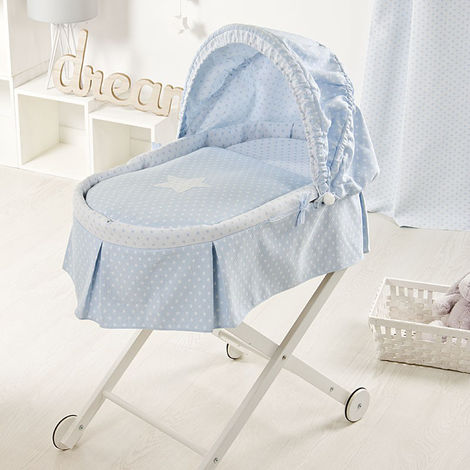 Putting baby in a moses basket or cradle to sleep for the first few months is becoming an increasingly popular choice among parents. The idea of having a newborn close by is very reassuring for new parents, in particular. This practice is also recommended as a way to help babies make the transition from the mother's womb to the outside world: it allows them to sleep independently while remaining close to their parents
A cradle is a standing bed that can be stationary or rocking. Oval or rectangular in shape, cradles are designed to provide a safe, enclosed space for newborns during their first few months of life. These miniature newborn beds can be equipped with wheels to make them easy to move around. They are usually designed to be positioned at the same height as the parents' bed.
Moses baskets, on the other hand, are usually made from wicker and/or fabric and are placed on the floor or in a specially designed stand. As they are naturally lightweight, they are easy to move around allowing parents to take baby from room to room. Moses baskets often come with detachable hoods to protect babies from direct sunlight or to create semi-darkness.
Advantages of a moses basket or cradle
---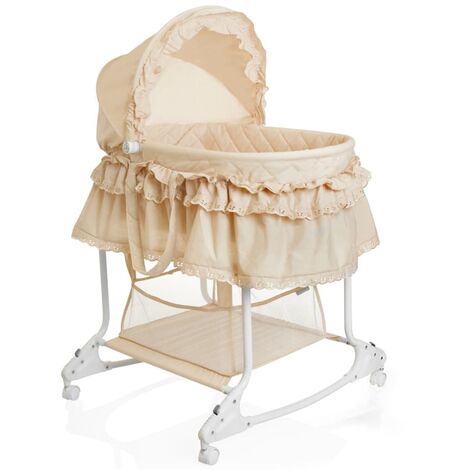 Moses baskets and cradles are perfect for breastfeeding. The close proximity of baby and mother is practical for breastfeeding and ensures both get the sleep they need.
In fact, placing the moses basket or cradle next to the parents' bed makes it easier for baby to sleep, because they can hear their parents sleeping and sense their presence. It's also a great way to reassure parents too, as they can hear baby breathing just centimetres away.
Moses baskets and cradles also promote safe sleeping practices among parents wanting to co-sleep with their baby.
In a nutshell, a cradle or moses basket:
helps baby sleep soundly;
reassures parents.
Disadvantages of cradles and moses baskets
---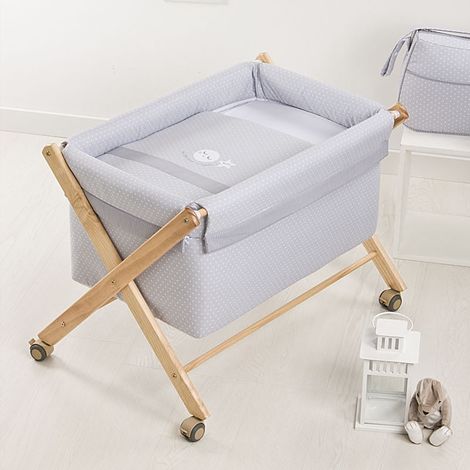 Both of these baby sleeping solutions have a fairly limited lifespan. In general, these childcare products can only be used for approximately 4 to 6 months. At the same time, you must ensure you have the following:
mattress protector/topper;
fitted sheet to match the cradle size (generally 40 x 80 cm).
However, you don't need to buy a pillow, duvet or top sheets; as a reminder, a sleep bag is the recommended option for babies.
Also bear in mind that, for larger babies, sleep bags (sized 6 months onwards) can quickly take up space in the moses basket or cradle.
Special care should be taken when using a stand-mounted moses basket. As babies begin to move around more, a cot bed with safety rails is required for their protection.
Finding the right moses basket for your baby
---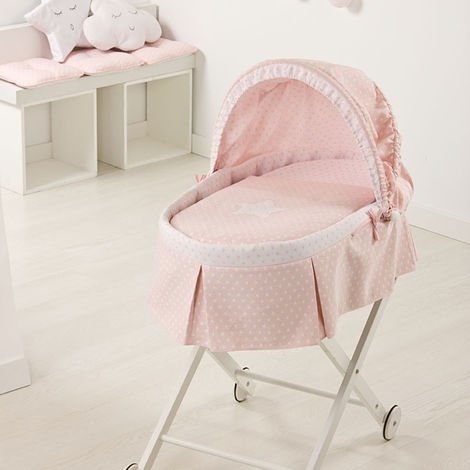 Old-fashioned moses baskets made from wicker are lovely to look at but require a very thick padded sheet to avoid risk of injury to infants. What's more, the padding used around old cradles now constitutes a choking hazard, according to World Health Organisation recommendations.
Moses baskets made of woven plant fibres are a good compromise. Easy to move around, these models have soft sides to prevent babies from scratching or rubbing their skin. These contemporary baskets also come with an optional washable cover, but they are often wider than old-fashioned baskets (60 cm on average compared to 40 cm for older models).
Moses baskets are most commonly purchased without a mattress. It is therefore up to you to find a baby mattress that's the right size and firmness level. Plant fibres such as bamboo are increasingly used to make mattresses for moses baskets.
Basket handles can be made of fabric, very fine wickerwork lined with fabric or leather. However, the most important thing is ensuring they are strong enough to withstand movement.
As soon as your baby no longer has enough room to extend his or her arms and touch the edges, it's time to purchase a bigger bed!
Choosing the right style of cradle
---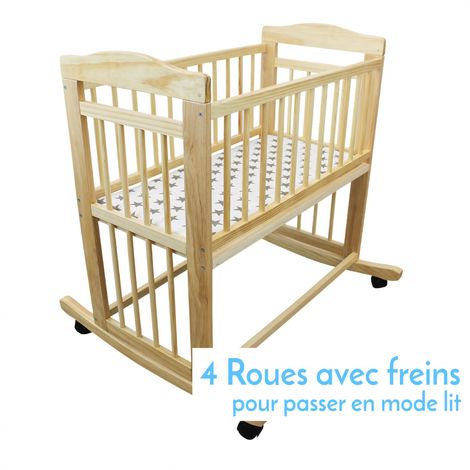 As the name suggests, cradles are designed to hold babies in a gentle and protective manner. Traditionally, cradles are used to sway from side to side in order to help babies fall asleep.
Babies feel very protected inside cradles. This pleasant sensation makes it easier for them to sleep on their own compared to the experience of lying in the middle of a large bed. Cradles are particularly suited to babies who are very sensitive or easily disturbed.
Different styles of cradle are available:
cradles with safety rails;
synthetic cradles;
static cradles.
Static vs. rocking cradles When it comes to choosing between a static or rocking cradle, it's all a matter of personal taste. Some parents prefer a static cradle so they can rock baby in their arms while other parents prefer the opposite or even the possibility of combining both options!
Handy tip: some swinging models come with a fixing system that allows you to switch between rocking and static mode. If this feature is important to you, remember to check for it before making your purchase.
Since cradles can only be used for a short period of time (4 to 6 months), many parents choose to sell their cradle on; there is never a shortage of buyers for this popular item!
If you want to choose the healthiest option, we recommend solid, unfinished wood that hasn't been treated with chemicals. Bear in mind, however, that wooden cradles are heavier weighing approximately 20 kg compared to around 10 kg for metal or fabric cradles.
Choosing the right co-sleeper for your baby
---
A co-sleeper, bedside or side sleeping crib is specifically designed to be positioned safely against the parents' bed. One side can be removed or lowered, allowing easy access between parent and baby. When the side is raised, the crib becomes 100% independent.
Newborns can stay in close contact with parents and everyone has their own space. Co-sleepers offer the following advantages:
they help parents to get a good night's sleep by putting them at ease;
they help to ensure baby is safe by preventing the risks associated with complete co-sleeping (falls, suffocating under blankets or being accidentally crushed);
they help to keep babies relaxed.
Here are some features and additional options to consider before purchasing a co-sleeper:
removable and machine washable covers;
collapsible models;
crib weight;
storage compartments;
maximum weight, up to 9 kg;
tilting for reflux issues;
height-adjustable legs.
A word of caution: in households with cats, a co-sleeper crib will provide easy access to baby. To avoid contact between cats and babies, we recommend installing a safety gate at the door for extra safety.
Some co-sleeper models are convertible. Although it may be a rather expensive purchase, this model can be repurposed into a stylish bench when baby grows up.
If you are planning on reusing the crib for another child, collapsible models provide a perfect solution as they are easy to store away between uses.
Guide written by:
Pauline, Self-taught handyman, Leeds, 97 guides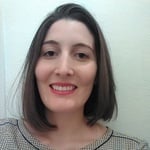 With a handyman-father, I grew up with the soft sound of the sander and hammer on weekends. I am both manual and cerebral (yes, it is possible.), I learned the basics of DIY and the customization of furniture because I was passionate. The salvage mentality is a true way of life that allowed me to know how to use all the tools and products needed to give something a second life, from sander to varnish. I have two favorite activities: the transformation of old furniture and decoration tips. I am always ready to lend a helping hand to revamp a table or to restore a mirror that was intended for the trash that will become a friend's centerpiece. I'm convinced that it's possible to reinvent an interior by small, regular modifications, I constantly research low-cost, test ideas.
The products related to this guide