Modern bathrooms: building for success
Guide written by: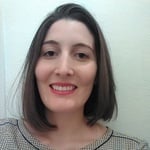 Pauline, Self-taught handyman, Leeds
80 guides
A modern bathroom conjurs images of flowery glass tiles and faded pine furniture but also of sleekly cut furniture, directional spots, strip lights and bathroom sinks. We'll cover all the things that make a modern bathroom the perfect mix between aesthetics and functionality, all the while making sure it stays within your budget.
Important features
Aesthetics
Wall covering: plain tile or wallpaper
Flooring
Wall decoration
Aesthetic guidelines: smooth doors, streamline or rounded appliances
To design a modern bathroom, one has to think in terms of the opposite of every generation of bathroom before it. We'll focus first on the use of sleek closet facades. The trendy thing to do is to remove the handles, a way of reducing the amount of protruding elements that can be found on your bathroom furniture. For a sleeky, smooth finish, it's always better to use doors with an integrated openng slot, for example.


The best way to go: choose wall-mounted furniture or free-standing models with modern feet (brushed aluminum for example) to give your bathroom a spacious and airy look.






For the sink, there are two possibilities:


A wall-mounted, rectangular sink (angles are representative of modernity).

As you can see, the main concept behind any modern bathroom is change!


Modern bathroom wall claddings

Tiles, soild and creative at the same time


Decoration a modern
bathroom
implies forgetting about traditionally styled
tiling
patterns of diamonds and flowers. Staying within the modern theme can be quite straightforward. You simply use
for large slabs
of rectangular
tiles
, disposed of
either vertically or horizontally
. Both the
shower
or
sink
are zones where you can unleash your
creativity by adding a mosaic line
or arranging some brightly colored tiles on the
wall
.
When it comes to the tile's pattern, it's becoming more and more popular to combine different dimensions, especially in the shower, where no inspiration is too small. The shower can be decorated with a vertical band or a staggered two-color. The pattern is in no way minimized and is generally positioned around chest height or directly vertically.



Don't be afraid to use aged wallpaper


To add a touch of traditional loft or countr-style decor, feel free to add a
fake brick or stone wall
to really accentuate the modern
bathroom
look. The best configuration is to apply it on the same wall that plays host to the bathroom sink and its
accessories
.
Choosing the floor of a modern bathroom
To obtain a beautiful floor fit for a modern
bathroom
, you have several options.
If you are searching for functionality at a reasonable price, think linoleum. It's as easy as
measuring
,
cutting
and laying down! Anthracite floors can also add a nice touch, as can square or rectangular
PVC tiles
, which can be glued anywhere to bring a
note of elegance to your bathroom's decor.
For larger budgets,
light oak
hardwood floors
will result in a very trendy, romantic-countryside atmosphere.
A modern
bathroom
can be equipped with a floor composed of very large square or rectangular tiles.
Top earners in this domain include:
Natural stone slabs with natural roughness;
Brushed tiles (with optional inlay of gloss material).
Bathroom
floor mats
should also
be carefully chosen according to their style
(simple, with topstitch trim, fringes or lace). They are laid down, generally in pairs, in front of the sink and for stepping out of the
bathtub
, so it's best to go with
absorbing cotton fibers or the all vegetal slats of
bamboo
, that so efficiently keep your feet dry.
Focus on wall decorations
While it may have only been a functional room in past decades,
modern bathrooms are nowadays embellished by some purely decorative accessories
. Feel free to add the following items:
A shelf (or several) to hold a candle holder, a small statue, or several candles;
A framed pattern or quote (treated against moisture).
What about modern bathroom lighting


A lit
mirror
? A bit of
light therapy
above a
spa bath
? A
LED
ribbon under a sleek shelf? That's all it takes to
combine decor and functionality
. If
wall lights
are more your style, try to find a square model with aluminum colors to really
contrast with red or black walls
.
More information

For more ideas on different bathroom designs for your dream bathroom, follow our editors' advice and check out their other guides:


Did you find this guide helpful?
Guide written by:
Pauline, Self-taught handyman, Leeds 80 guides écrits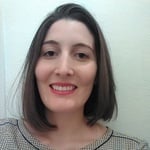 I'm a dog trainer by profession, but every weekend I put the whistle down and pick up a tool. The trainer mindset is not so easy to set aside - whether with four-legged or two-legged friends, I love giving advice!

I've been a huge DIY enthusiast for as long as I can remember. I grew up in a house where the whir of the sander was the soundtrack to my weekends - not very relaxing, but always satisfying! DIY challenges our brains as well as our brawn. I've worked hard to teach myself the basics of DIY, decorating and customising furniture. That said, I love what I do. DIY is a way of life, and the tools you learn aren't just the ones you can hold in your hands.

I'm as passionate about animals as I am about DIY, and it's my goal to pass that passion on to others. I know that for some, understanding animal behaviour is as much of a puzzle as figuring out which tool is best for the job. That's why I offer guidance to pet owners specifically - because home is where the heart is for humans and animals alike!

So now that I've introduced myself, it's time to do some DIY - dog or cat sidekick optional!
The products related to this guide