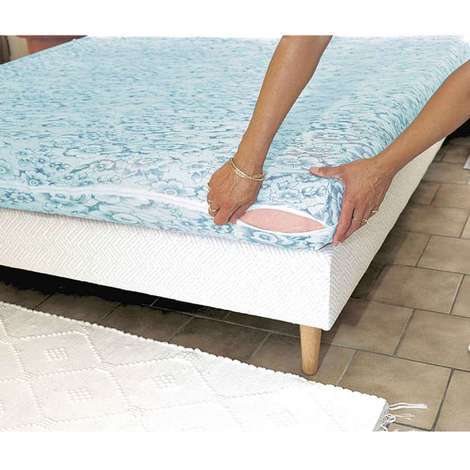 Mattress protector buying guide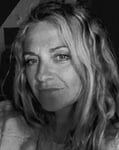 Guide written by:
Sylvie, Ecrivain & journaliste brico/déco, Essonne
276 guides
Protecting your mattress is essential to prolonging its life and ensuring a good night's sleep. Mattress protectors come in various shapes and materials and may be treated to suit your needs. Some mattress protectors are waterproof and others are not, but you can combine both types. Read on for our top tips!
Important features
Differences and uses
Mattress protector shapes
Materials
Treated mattress protectors
Care
Key differences and criteria to consider when choosing a mattress protector
---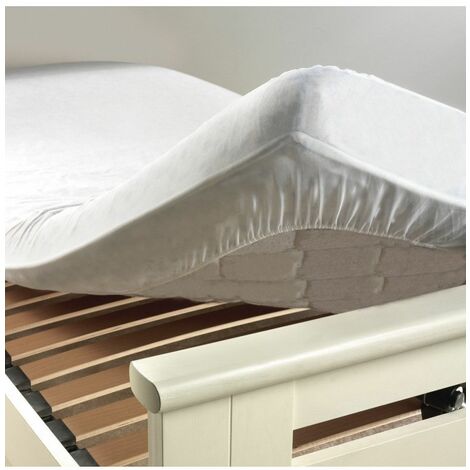 While both waterproof and non-waterproof mattress protectors are designed to protect the mattress, they do not perform the same job. Waterproof mattress protectors or coversprotect the mattress from moisture and condensation. Since 0.5 litres of perspiration is released from the human body every night – not to mention potential spills or accidents – it's easy to understand why some people might opt for a waterproof mattress protector.
Non-waterproof mattress protectors, as the name suggests, do not offer this kind of protection, but do help to keep mattresses clean, acting kind of like a thick fitted sheet.
Both types of mattress protectors can be combined by putting a waterproof protector on the mattress and following it up with a mattress cover, which can then be covered with the fitted bedsheet of your choosing. Mattress toppers, on the other hand, perform a different role altogether: these covers are designed to improve the comfort of your mattress by providing extra thickness and support.
In order to choose the best waterproof or non-waterproof mattress protector, you should have a clear idea of what you need. Think about dimensions and choose the one that fits your mattress. Don't forget materials: think about whether you want something warm or cooling, absorbent or waterproof, natural or synthetic. You can also consider treated covers (for people with allergies, for example). Last but not least, don't forget to take care requirements into account.
Explore the ManoMano catalogue
Mattress toppers
Types of mattress protector
---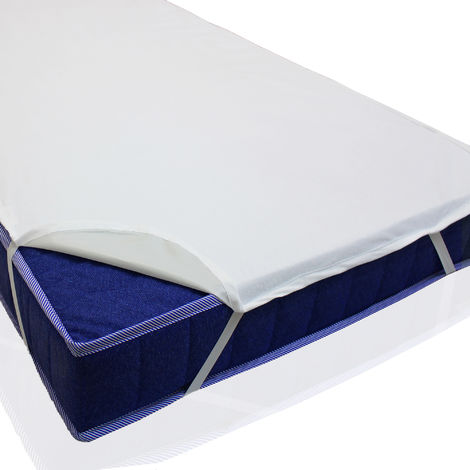 Mattress protectors come in three styles:
Flat sheet mattress protectors. Some mattress protectors are designed much like a flat sheet with elastic straps in each corner to keep them in place.
Fitted sheet mattress protectors. Other mattress protectors come with elasticated corners, which hold the cover firmly over the top and sides of the mattress.
Zip-up mattress protectors. These mattress protectors cover the mattress completely on all sides and are zip-closed. They are mainly used for covering stained mattresses.
Please note that there are also mattress protectors specifically designed to fit sofa beds or adjustable beds.
Mattress protector sizes
To avoid creases and wrinkles, which might ruin a good night's sleep, the size of your mattress protector must correspond perfectly to your mattress. No matter whether it is a single or a double mattress, your mattress protector must be the right width and length.
Be sure to check that the dimensions of elastic straps and elasticated corners are slightly larger than the height of the mattress.
Mattress protector materials
Mattress protectors are available in several commonly used materials. Heavier fabrics (i.e. those with a higher weight per m2) are naturally more absorbent.
Cotton flannelette
---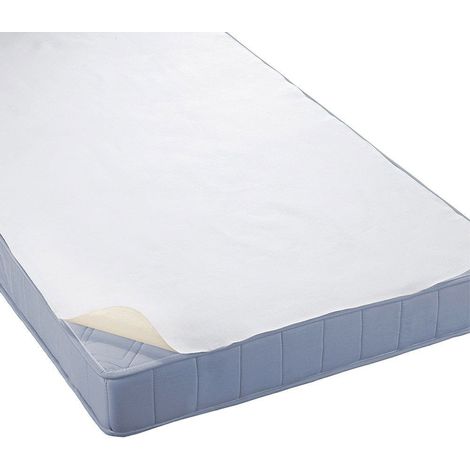 Made from a double cotton weave, flannelette mattress protectors are soft and cosy but also warm which makes them perfect for winter use.
Terry towelling
Made from a blend of cotton and polyester, this soft and highly absorbent material is also breathable. It is therefore perfect for sleeping in warm weather.
Cotton or polycotton jersey fabric
Jersey is a knitted fabric, which makes the mattress protector soft and elastic, yet lightweight. Jersey can be either 100% cotton or polycotton, the latter of which blends synthetic and cotton fibres for the best of both worlds. Jersey is the most commonly used fabric for fitted sheet-style mattress protectors.
Waterproof mattress protectors are made of materials such as:
PVC (polyvinyl chloride). This type of material is becoming less common because it is not as breathable as polyurethane.
Polyurethane. Soft and lightweight, polyurethane is just as quiet as PVC.
Latex. This natural rubber, derived from the sap of the rubber tree, is soft and does not retain heat. That said, latex mattress protectors require special care and must never be machine washed.
Treated mattress protectors and care
---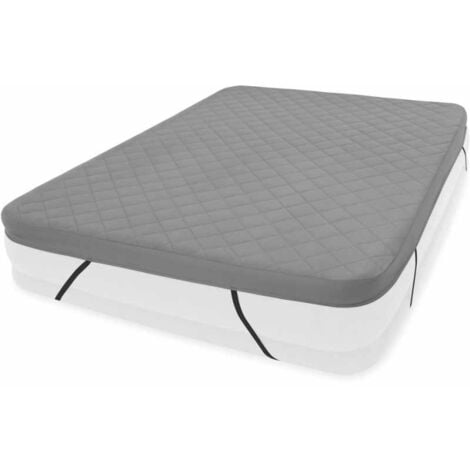 While some fabrics, such as 100% organic cotton, are naturally hypoallergenic, other mattress protectors can be treated with anti-bacterial and/or anti-dust mite chemicals.
Care requirements should also be taken into account when making your choice.
Mattress protectors that can be machine washed (at varying temperatures) offer a clear advantage when it comes to care.
It's worth noting that you can also purchase disposable mattress protectors, though these are more commonly reserved for public use.
Guide written by:
Sylvie, Ecrivain & journaliste brico/déco, Essonne, 276 guides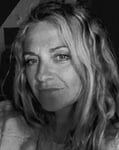 Après avoir travaillé au service de presse de France 2 et de la Cinq, j'ai choisi de laisser parler ma plume en m'orientant vers le journalisme et l'édition. Aussi éclectique dans mes goûts que dans mes écrits, passionnée de décoration et de bricolage comme d'histoire et de sciences, j'écris depuis plus de vingt ans sur ces thématiques. À mon actif : des ouvrages didactiques, romans et nouvelles, et de très nombreux articles brico déco regorgeant de conseils et d'astuces, expérimentés dans la vieille maison que je rénove peu à peu.
The products related to this guide