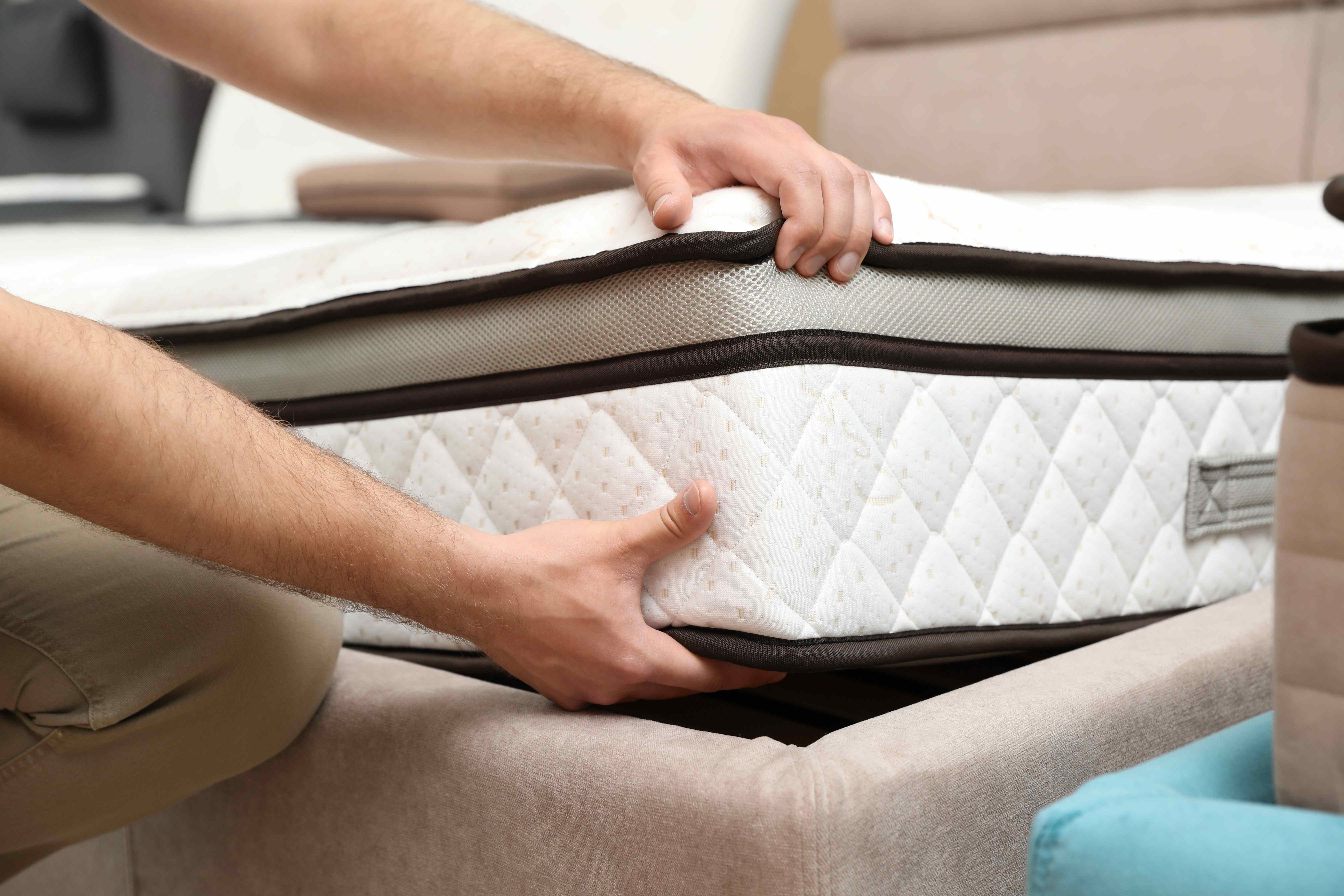 Mattress buying guide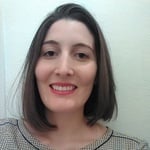 Guide written by:
Pauline, Self-taught handyman, Leeds
122 guides
We spend almost a third of our lives sleeping which makes finding the right mattress absolutely crucial. In order to track down the perfect mattress, you'll have to consider size, density and thickness, as well as different support systems and comfort zones. Read on to find the best mattress for your needs.
Important features
Size
Foam mattresses
Latex mattresses
Spring mattresses
Thickness and density
Comfort zones
Dual sided (winter / summer)
Key criteria for choosing a mattress
---
Your choice of mattress will depend on a number of different criteria. The most important factors to think about include:
the size of those who will be using it, as well as the amount of free space in the room. This will help you to find the correct mattress dimensions;
foam mattresses (polyether, polyurethane or memory foam);
latex mattresses (natural or synthetic);
spring mattresses (continuous, bonnell, pocket, etc.).
your comfort requirements and budget. This is important when it comes to choosing between the different types of mattress, for example:
the above will also help you to determine the right level of firmness and the number of comfort zones you require from your mattress;
the thickness of the mattress, which depends on the type of support system you choose (bearing in mind that a thicker mattressis generally more comfortable);
your personal temperature requirements during seasonal changes, which may mean you opt for a dual sided summer/winter mattress that is more breathable on one side and warmer on the other.
Choosing the right size of mattress
The size of your mattress should naturally be based on the size of those using the bed and the amount of space available in the room. Given that most people roll over approximately 40 times during the night, wider mattresses are recommended as the best way to ensure a good night's sleep:
When it comes to length, mattresses should measure at least 20 cm longer than the height of the tallest sleeper, which is why the standard mattress length is 190 or 200 cm.
The standard width, on the other hand, starts at 90 cm for a single sleeper, 140 cm for 2 sleepers and up to 200 cm for a king or super king sized mattress.
Explore the ManoMano catalog
Mattress
Choosing your mattress filling
The mattress filling quite literally makes up the core of every mattress. It is therefore essential to ensuring you get the best support. There are three main types of mattress to choose from: foam, latex and spring mattresses. You can also find wool mattresses but these are becoming increasingly rare. This decision should be made based on your sleeping habits and needs.
Foam mattresses
---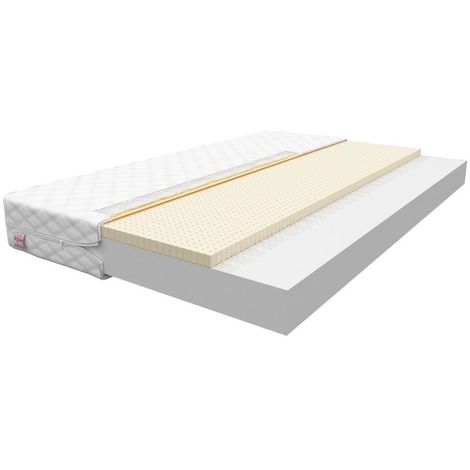 This type of mattress can be made of polyether, polyurethane or memory foam. Foam mattresses offer the advantage of being both lightweight and comfortable.Polyether and polyurethane mattresses offer good value for money and come in three different levels of firmness to suit your tastes.
Polyether mattresses
---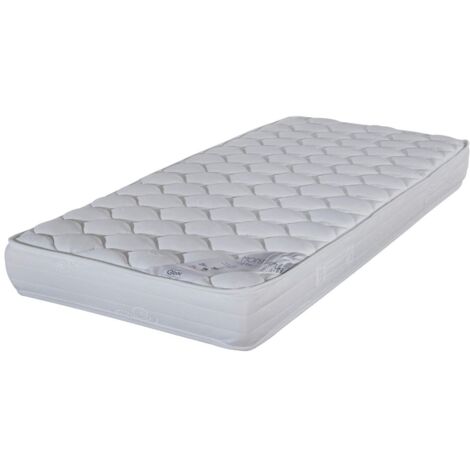 Made from a synthetic honeycomb-structured foam, this type of mattress usually has a low density (between 20 and 35 kg/m3) and a thickness of at least 10 cm.These mattresses come at an affordable price, but, as they do have a limited lifespan, they are best used for spare beds.
Polyurethane mattresses
---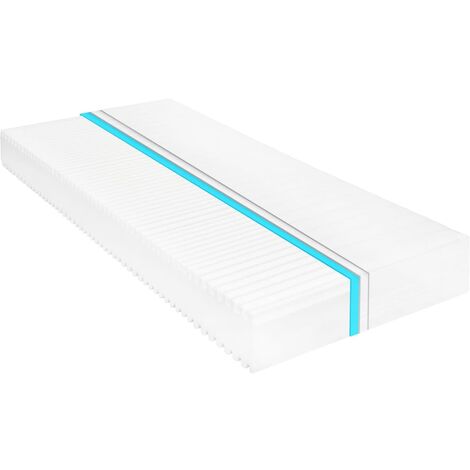 Polyurethane mattresses offer more elasticity than polyether mattresses and an increased density of around 30 to 50 kg/m3. As such, they are long-lasting and a great option for two sleepers.However, keep in mind that polyurethane foam is very sensitive to humidity.
Memory foam mattresses
---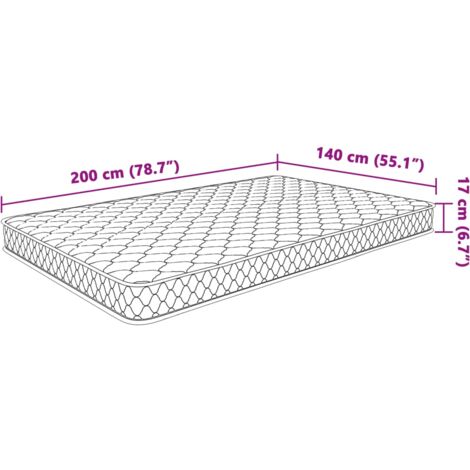 Memory foam, also known as visco-elastic foam, is a high-density polyurethane foam (between 50 and 85 kg/m3). As the name suggests, a memory foam mattress responds to temperature in order to conform to the contours of your body and return to its original shape as you move. The higher the density, the more your memory foam mattress will work to support your body.
Recommended for people with back problems, these mattresses also help to promote blood circulation. Additionally, a memory foam mattress absorbs movements to help each sleeper get a good night's sleep. While this material is hypoallergenic, it is not recommended for people who perspire a lot because it does not allow the air to circulate as well as as other materials (such as latex).
Latex mattresses
---
This type of mattress can be made of natural latex, derived from rubber trees, or synthetic latex which is petroleum-based. Blends are also available; these should ideally contain at least 15-20% natural latex. However, it's worth checking the composition: even '100% natural latex' mattresses can only contain a maximum of 95% natural latex due to manufacturing processes. Bear in mind that as the proportion of natural latex increases, so does the price of the mattress.
With its honeycomb-style structure, a latex mattress offers excellent air circulation, making it perfect for people with allergies and/or for use in a damp room.Particularly elastic, latex mattresses offers enhanced support and can provide several comfort zones.
Spring mattresses
There are a number of different spring technologies, ranging from basic to more advanced. For example, you can choose between continuous, bonnell or pocket springs.
Bonnell spring mattresses
---
Traditional bonnell, or open coil, springs are less commonly used today.These hourglass-shaped springs are linked together by steel wires. While they do provide great support, they are not the best option for two sleepers using the same mattress.Moreover, they tend to be noisy, less durable and don't adapt to the contours of each sleeper.
Continuous spring mattresses
---
The structure of these mattresses is made from a single length of wire that is woven into a series of springs. This system offers more even support than classic bonnell (or open coil) springs.The more springs there are, the firmer the mattress support.Another advantage of this system is that it offers superb air circulation and durability. However, it is limited in its ability to create individual sleeping comfort for partners sharing the same bed.
Pocket spring mattresses
---
This system is great for two sleepers as the springs are all enclosed in their own fabric pocket; this means that each spring moves independently. However, the popularity of this technology is mainly thanks to its ability to provide excellent support and air circulation.
The main disadvantage of pocket spring mattresses is that they can be expensive. However, it's worth weighing this up with their durability and other advantages.
Mattress firmness, thickness and comfort zones
Mattress density or firmness levels
---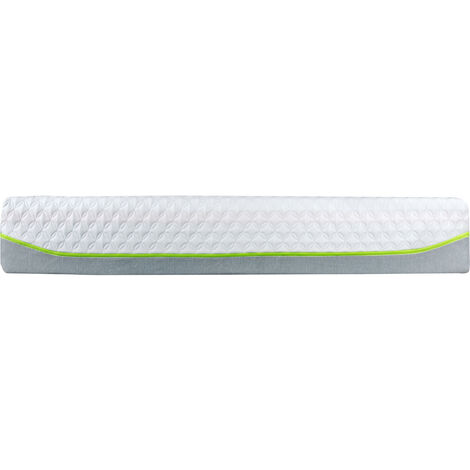 Mattress firmness levels depend on the core material used and its density: the higher the density, the firmer the support. With everything from very soft, soft, medium, firm and very firm, we recommend choosing your level of support according to personal taste and your body type. As a general rule of thumb, the taller and heavier you are, the firmer your mattress should be.
People who suffer from back pain should avoid choosing soft or very soft mattresses. That said, an excessively firm mattress can quickly become uncomfortable and hinder blood circulation. Finally, some mattresses conform to the different needs of two sleepers by combining two different levels of firmness.
Mattress thickness
---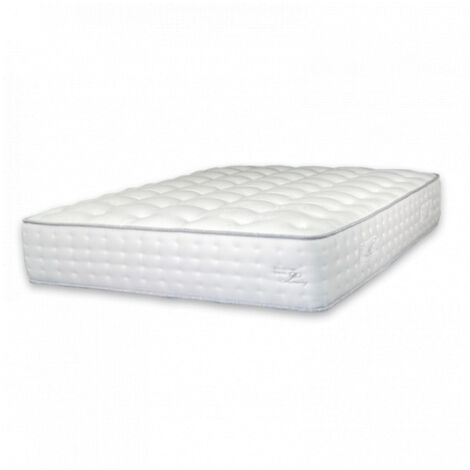 The thickness of a mattress will vary according to the type you choose. Nevertheless, remember that the thicker the mattress, the more comfortable it is. It's also worth noting that expensive mattresses tend to weigh more, meaning they can be more difficult to transport.
When choosing a foam or latex mattress, we recommend choosing a minimum thickness of 15 cm. When it comes to sprung mattresses, a minimum of 20 cm is recommended and 25 cm is ideal.
Comfort zones
---
Comfort zones, as the name suggests, are designed to maximise comfort for different areas of your body. A mattress may feature up to seven different support zones:
head;
shoulders;
lower back;
pelvis;
thighs;
legs;
feet.
Choosing a dual sided summer/winter mattress
---
If you go for a dual sided summer/winter mattress, keep in mind that one side has a lighter, more breathable ticking (outer mattress cover), while the other has a thicker, warmer ticking.
If the sides are not clearly marked on your mattress, look for the label, which is always sewn on the winter side. For a perfect night's sleep, simply use the winter side starting in autumn and then switch to the summer side in spring.
Guide written by:
Pauline, Self-taught handyman, Leeds, 122 guides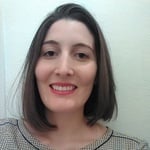 With a handyman-father, I grew up with the soft sound of the sander and hammer on weekends. I am both manual and cerebral (yes, it is possible.), I learned the basics of DIY and the customization of furniture because I was passionate. The salvage mentality is a true way of life that allowed me to know how to use all the tools and products needed to give something a second life, from sander to varnish. I have two favorite activities: the transformation of old furniture and decoration tips. I am always ready to lend a helping hand to revamp a table or to restore a mirror that was intended for the trash that will become a friend's centerpiece. I'm convinced that it's possible to reinvent an interior by small, regular modifications, I constantly research low-cost, test ideas.
The products related to this guide