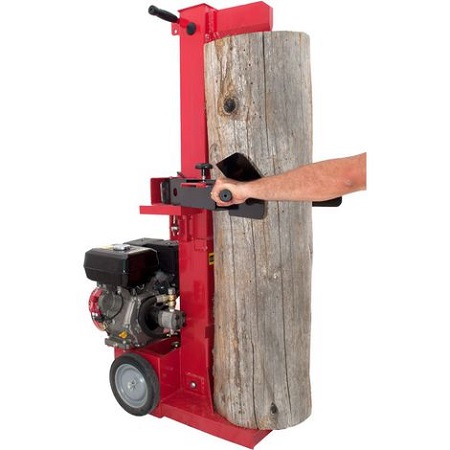 Log splitter buying guide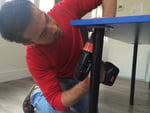 Guide written by:
Sebastian, self-taught DIY-er, Exeter
187 guides
Log splitters are, needless to say, designed to split logs. Powered by petrol, hydraulics or electricity, your choice of machine will depend on how many cubic metres of logs you plan to split. Forget axes or mauls: what you need is a 7, 11 or even 22-tonne hydraulic cylinder! Read on to find the perfect log splitter.
What is a log splitter?
---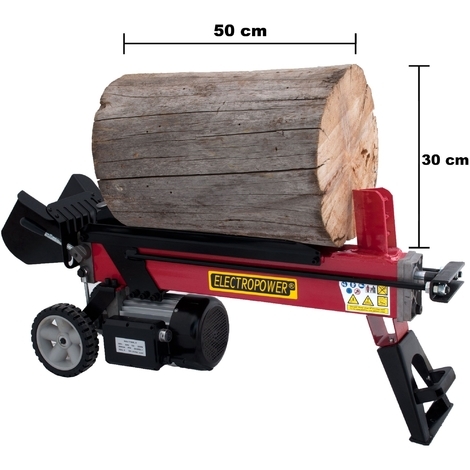 Log splitters can also be referred to as wood splitters, mechanical axes or simply splitters, but whatever the name, they're all designed to do the same thing: split logs!
Log splitters are essential tools for professional loggers and lumberjacks and anyone with a wood-burner, an inset stove or a wood-fired heating system in their home. These tools can split any log lengthways, eliminating the need for a traditional axe or a sledge hammer and a splitting wedge.
Explore the ManoMano catalogue
Log splitters
The different types of log splitter
When choosing a log splitter, you need to consider your requirements, in particular the number of cubic metres (or feet) of wood you want to split each year. Three of the main types of log splitter include:

Electriclog splitters;
Petrol-poweredlog splitters;
Hydrauliclog splitters.
Electric log splitters
---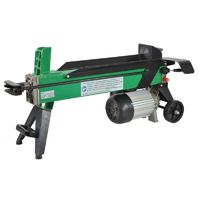 It is a good idea to choose a log splitter with an electric motor if you plan on splitting around 10 cubic metres of wood a year. Electric log splitters are practical because they are efficient, non-polluting and relatively quiet. These splitters can handle logs of up to 40 cm in diameter and their hydraulic cylinders generate a splitting force ranging from 5 to 10 tonnes (t). Five tonnes is sufficient to split logs with a diameter of 30 cm. The power of these splitters varies depending on their key characteristics, and ranges from 1,500 to 3,500 Watts (W).
Petrol-powered log splitters
---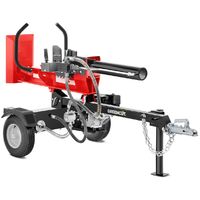 Petrol-powered log splitters are designed for professional or home users who want to split more than 12 cubic metres a year. They are very efficient and are much more powerful thanks to their 4-stroke engine. Lower powered models (5.5 HP) produce a splitting force of approximately 11 tonnes, and the highest powered models can generate 22 tonnes of force – enough to split logs with a diameter of up to 60 cm.
Hydraulic log splitters
---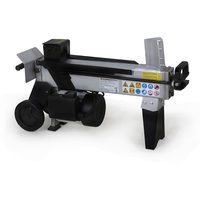 Hydraulic log splitters harness hydraulic power from either manual power or machinery. Three-point hitch hydraulic splitters are designed to be towed, so are only useful if you own a tractor! The force delivered by these splitters starts at around 11 t, which will split logs of approximately 35 cm in diameter. More powerful hydraulic models also exist. These are robust, reliable machines which can easily handle more than 12 cubic metres a year. Manual log splitters, on the other hand, are operated by means of a foot pedal or handles, and can produce up to 10 t of force.
Explore the ManoMano catalogue
Petrol-powered log splitters
Vertical log splitters vs. horizontal log splitters
Once you've decided on a power source, you will need to decide whether you want a vertical log splitter or a horizontal log splitter. Let's take a look at the different designs.
Horizontal log splitters
---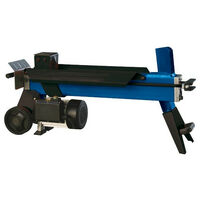 The advantage with this type of splitter is that it has a table where you place the log. The disadvantage is that putting the log into position requires more handling.
Horizontal log splitters are best for splitting thinner, shorter logs (less than 50 cm).
Vertical log splitters
---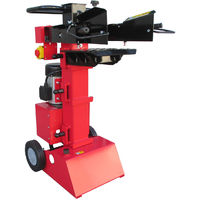 Using a vertical log splitter involves less handling, so these machines are better for splitting thicker, longer logs (more than 50 cm).
This type of log splitter often has a guide to hold the log in position.
Key points to consider when choosing your log splitter
---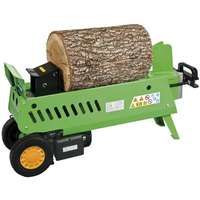 Once you've worked out how much power and force you need (based on how much wood you produce and/or consume in a year and the size (length and diameter of logs you need to split), you can compare the following criteria:
The splitting cycle time, i.e. the time taken to split a log and return to the start position;
The size of the splitting wedge;
The various splitting heights (only applicable to vertical log splitters);
The speed: similar to the cycle time;
The number of decibels (dB), in particular for 4-stroke engines;
Whether the splitter is towable (only applicable to petrol-powered models);
Whether or not the table can be tilted (only applicable to horizontal log splitters);
Chassis strength and quality;
The weight (for electric models which cannot be towed);
The dimensions (width, length, height).
Other details will be provided in the manufacturer specifications, such as the hydraulic oil capacity (related to the size of the cylinder), the oil type (related to viscosity), the chassis material (usually steel with an epoxy coating), and so on. Bear in mind, however, that these characteristics are not as important as those listed above.
5 tips to help you choose the right log splitter
---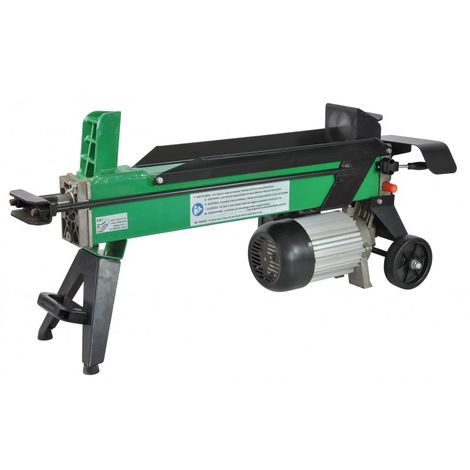 When choosing your log splitter, be sure to consider the following points:
Number of cubic metres to be handled per year.
Size of the logs.
Force (expressed in tonnes and related to the size of the logs).
Type of power.
Design: horizontal or vertical.
Guide written by:
Sebastian, self-taught DIY-er, Exeter, 187 guides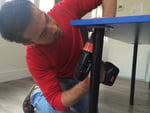 Redo a roof with wooden beams? Check.Advise Mister everybody in the DIY shop? Check.Redo the bathroom plumbing? Check.Fit together, build the walls, paint a partition, throw my hammer in a rage thinking that it will fix the problem? Check. The DIY motto ? Learning is better than delegating… well, it's also a question about your wallet! The satisfaction? The beer at the end of the job! What do the best have in common? The influence of Gyro Gearloose, Mac Gyver and Carol Smiley depending on your generation, a good dose of curiosity, a average hand-eye coordination and a taste for risks… and if it doesn't work, try again! Advise you? I'll do my best!
The products related to this guide