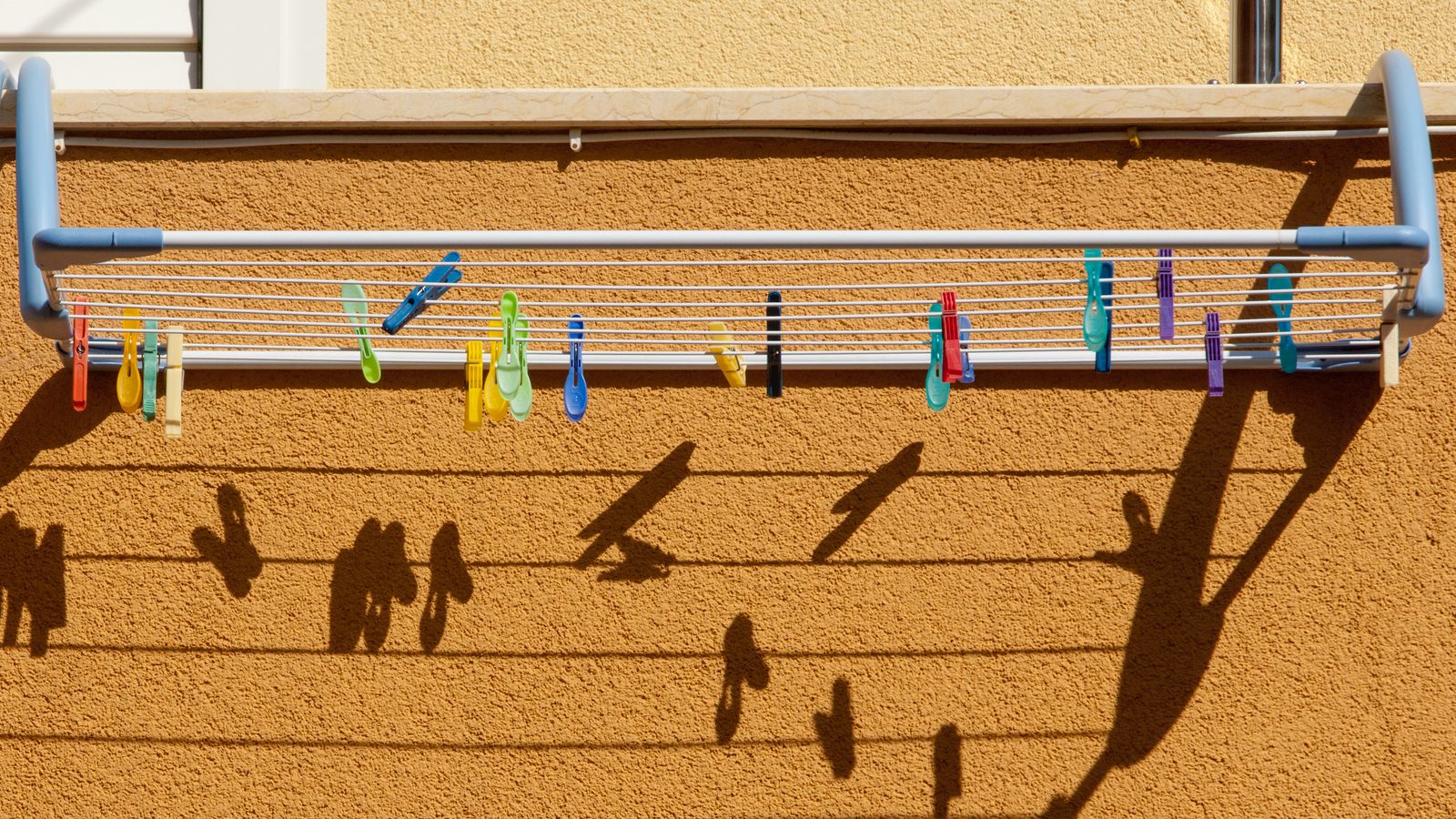 Laundry airer buying guide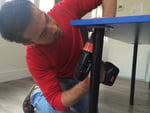 Guide written by:
Sebastian, self-taught DIY-er, Exeter
209 guides
Outdoor laundry airers allow you to dry your washing naturally in the sun. From classic or hanging models to rotary airers, there are various shapes and forms of laundry airers to suit all needs. Read on to find the right washing line or laundry airer for you!
The main features of laundry airers
---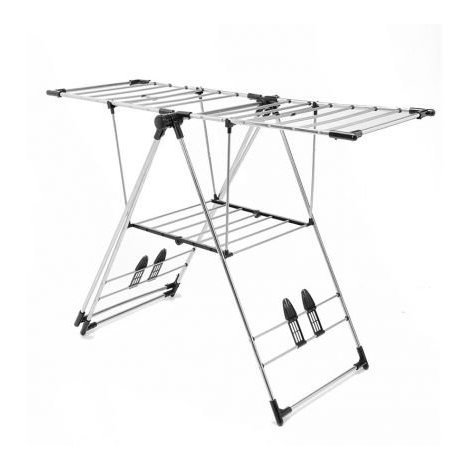 Choosing an outdoor airer depends, above all, on the amount of space you have and your washing needs. It is advisable to check the load capacity and the size of each model to make sure you don't make the wrong choice.
The total drying space of laundry airers is measured in metres and depends on the size of the dryer.The quality of the materials depends on the type and properties of the materials you choose:
wood must always be autoclave-treated;
powder-coated steel is lightweight and cheap, but wears badly;
stainless steel is heavy and has good weather resistance;
aluminium is lightweight, resistant and rustproof;
plastic is usually combined with steel.
It should be noted that when it comes to metal dryers, the quality of the weld seams is essential in making sure the bars do not come apart under the weight of the wet laundry. The resistance of the metal bars will depend on the diameter of the parts (for stability).Washing lines made of nylon string measure around 3 mm in diameter and can be replaced. They are equipped with tensioning systems (which may also be known as tighteners if the system uses plastic-coated steel wire).
Explore the ManoMano catalog
Outdoor airer
Washing line posts: a lasting solution
---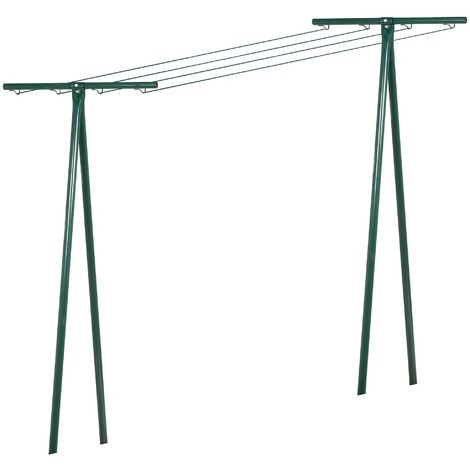 Outdoor washing line posts are ideal for creating a permanent set-up in the garden. They offer a number of features.
This type of laundry airer is made up of two posts and a washing line and is the most common system used in gardens.
Kits made up of metal parts usually comprise two T-shaped posts made of galvanised steel, each supplied with a supporting leg for greater strength. You just need to drive the posts into the ground and install the supplied lines before use.
Wooden models are also available. These versions are made of wood that has been treated to withstand damp conditions and the sun's rays. Some are supplied with metal stands designed to be screwed into the posts for easy fixing onto concrete blocks.
Rotary airers
---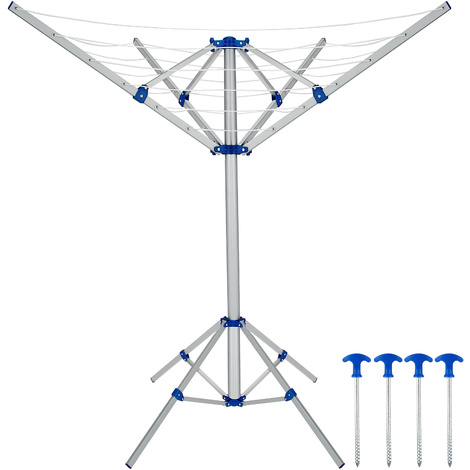 Rotary airers are generally made of aluminium and feature nylon washing lines. They offer a good alternative to washing lines and have some advantages.
These airers are also known as umbrella-style airers as they look like open umbrellas held inside-out.
They can be folded up to leave room when they are not in use.
They are designed for small spaces.
You only need one hole to install this type of laundry airer.
They are supplied with a mounting sleeve to for easy fixing into the ground.
They provide around 40 metres of washing line.
Other types of laundry airers
Some outdoor laundry airers are specially designed for use on balconies and patios.
Drying racks
---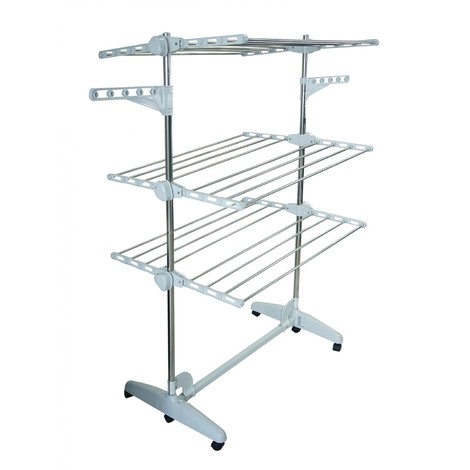 Drying racks are made up of several tiers. Some models are set on casters to make them easy to move around. Others can be folded up so that they can be stored flat when they are not in use. It should be noted that cheaper models often have poor quality weld joints which can break under the weight of the laundry and can start to show signs of corrosion over time if the coating is of poor quality. These racks usually offer around 10 metres of total drying space.
Clothes dryer stands
---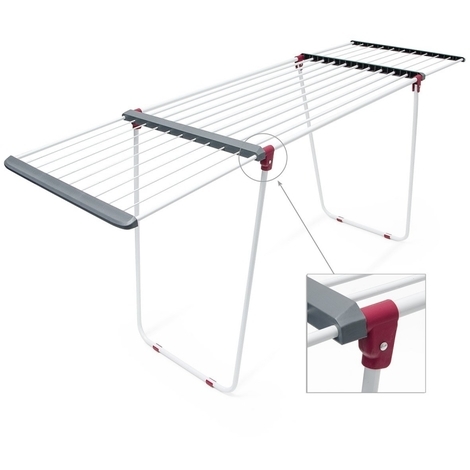 Folding clothes dryer stands can be unfolded on a patio or balcony. Washing must be balanced evenly for optimum use. This type of laundry airer can be made of plastic combined with powder-coated steel, galvanised steel or stainless steel (recommended for coastal use).
Guide written by:
Sebastian, self-taught DIY-er, Exeter, 209 guides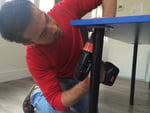 Redo a roof with wooden beams? Check.Advise Mister everybody in the DIY shop? Check.Redo the bathroom plumbing? Check.Fit together, build the walls, paint a partition, throw my hammer in a rage thinking that it will fix the problem? Check. The DIY motto ? Learning is better than delegating… well, it's also a question about your wallet! The satisfaction? The beer at the end of the job! What do the best have in common? The influence of Gyro Gearloose, Mac Gyver and Carol Smiley depending on your generation, a good dose of curiosity, a average hand-eye coordination and a taste for risks… and if it doesn't work, try again! Advise you? I'll do my best!
The products related to this guide