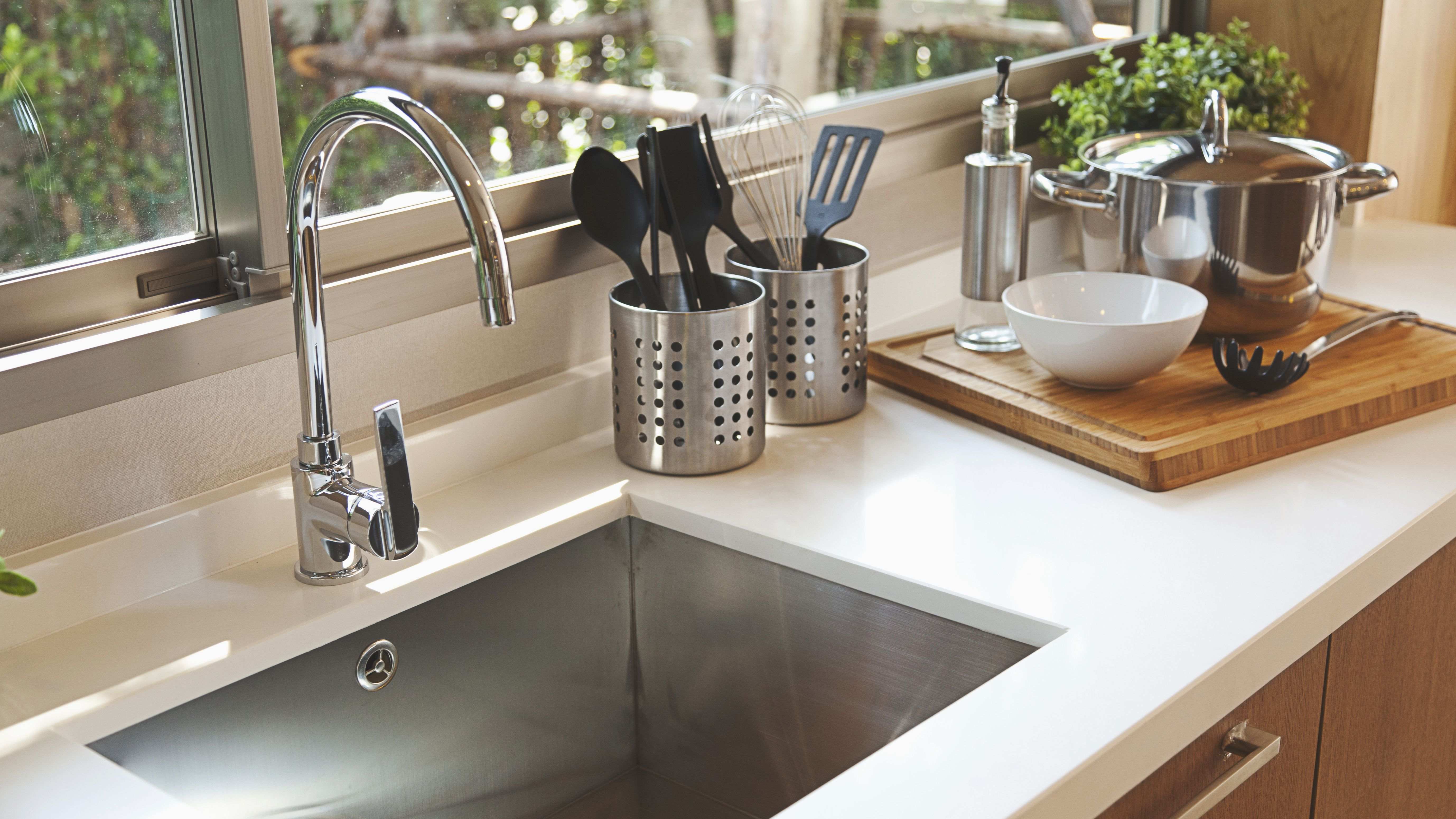 Kitchen sink accessories buying guide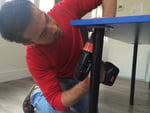 Guide written by:
Sebastian, self-taught DIY-er, Exeter
209 guides
Kitchen sinks can be equipped with a range of items to make them more functional and easier to use. These accessories should be chosen to meet your needs in terms of both safety and comfort. Read on to find the right accessories for your kitchen sink.
Essential kitchen sink accessories
Sink mat
---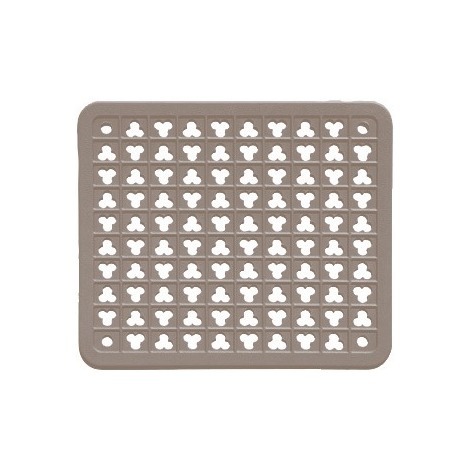 Sink mats are designed to protect your dishes from breakage while washing up. Placed at the bottom of the basin, these mats will protect your breakable items from heavy pots and pans. You can also use a mat for drying dishes either on its own or combined with a drying rack. Sink mats come in a range of materials:
PVC - thick, strong and easy to clean;
viscose or polyester - absorbent, flexible and good for drying;
rubber - resistant to grease and hot water, and non-slip;
silicone - versatile, stylish and hygienic.
Drying rack
---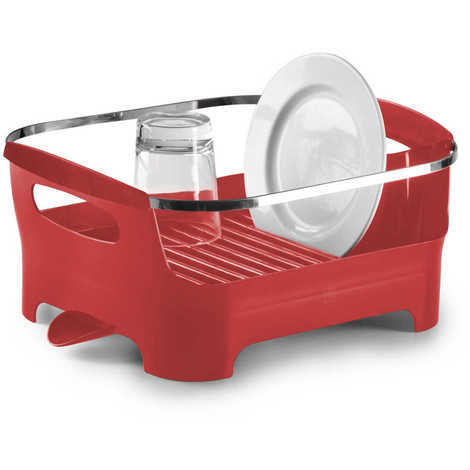 kitchen, a drying rack allows your clean dishes to dry without marking the worktop. They can be made of:
plastic - lightweight and durable;
stainless steel - rust-resistant;
silicone - for easy drainage;
bamboo - good value and exotic look.
To make the right choice, you'll need to think about ease of use and maintenance requirements, as well as the size of the item compared to the space it will be used in.
Colander
---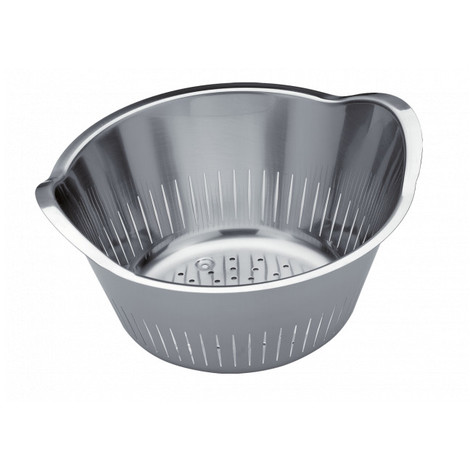 Perfectly designed for washing fruit and vegetables directly over the sink, colanders can be made to fit any sink. Colanders can be made of:
stainless steel - more expensive to purchase, but solid and easy to clean;
plastic - lightweight and affordable;
silicone - similar to plastic.
Over-sink chopping board
---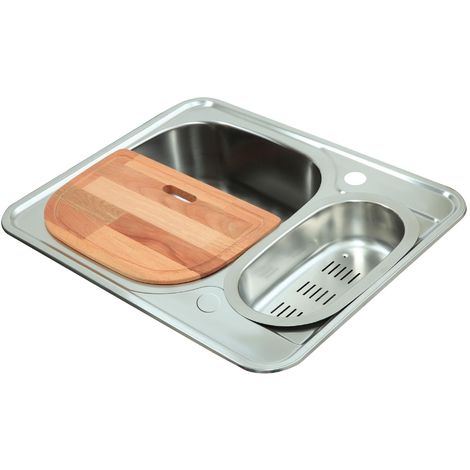 worktop, you can purchase a chopping board designed to fit directly over the sink. This handy accessory can be used as a chopping board and a colander and is generally made of wood. 
Washing up liquid dispenser
---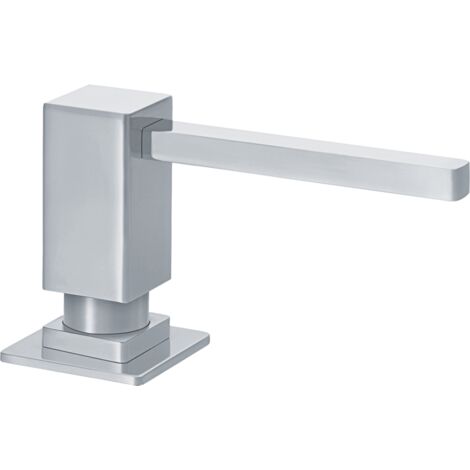 Both practical and stylish, a washing up liquid dispenser will make washing up much easier and help to limit the bacteria growth caused by regular dish soap. These dispensers come in a range of materials, including:
PVC - lightweight and hygienic, contemporary in style;
stainless steel - durable and ultra-modern;
exotic wood - for a Feng Shui or seaside kitchen decor;
porcelain - fragile but offers classic style and improved hygiene (easy to clean).
Explore the ManoMano catalog
Worktop
Guide written by:
Sebastian, self-taught DIY-er, Exeter, 209 guides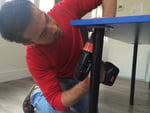 Redo a roof with wooden beams? Check.Advise Mister everybody in the DIY shop? Check.Redo the bathroom plumbing? Check.Fit together, build the walls, paint a partition, throw my hammer in a rage thinking that it will fix the problem? Check. The DIY motto ? Learning is better than delegating… well, it's also a question about your wallet! The satisfaction? The beer at the end of the job! What do the best have in common? The influence of Gyro Gearloose, Mac Gyver and Carol Smiley depending on your generation, a good dose of curiosity, a average hand-eye coordination and a taste for risks… and if it doesn't work, try again! Advise you? I'll do my best!
The products related to this guide