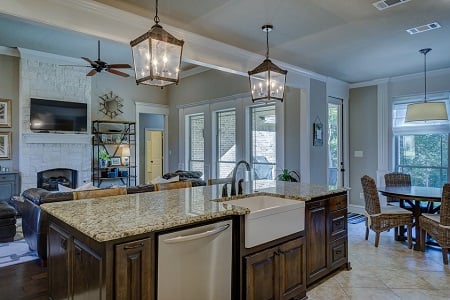 Kitchen makeover: our advice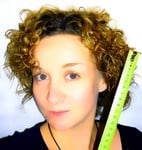 Guide written by:
Anne, Painter, Cambridge
32 guides
Here are ideas, tips and suggestions to get your dream kitchen at a low price. Whether you are going for a retro, modern or home-style decor, you'll need our advice on customising your kitchen furniture and accomplishing your kitchen makeover, all on a small budget. Be it paint, stickers or work tops: this guide is packed with decor tips and other elements to get you through it! 
How to spruce up your kitchen
---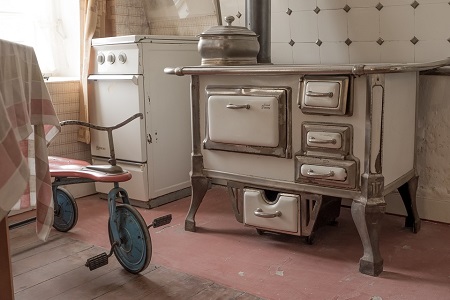 A makeover, by definition, is the altering of an object's appearance to bring out its qualities and customize it to fit your taste. It is therefore essential to have a general idea of the desired result: modern, colorful, retro, chic, charming etc. For the rest of the details, we have plenty of tips to help you transform your kitchen's decor without wrecking everything in your house! Let's get started!
A makeover for every kitchen element
If your kitchen furniture is currently in good condition, no need to spend to buy new! If the elements have a standard size, you conserve only the frame and change the dressing. If your doors have old-fashioned moldings that you would prefer to get rid of, simply cover them with thin layer of medium density fireboard for a sleek and modern look!
For those who prefer DIY - the Do It Yourself method - there are several options:
The application of paint;
The re-organisation of the furniture layout.
Repainting your kitchen: new colors, new atmosphere
With modern technology, it is now possible to repaint almost any surface with specially designed paints, albeit by following a certain methodology:
Buff the pieces, following the grain direction (for wooden doors) with a thin sheet of glass paper (No. 120 grain) to increase the paint's adhesive qualities. For varnished pieces or when treated with a special product, such as formica or laminate, using a specially designed undercoat like plastic or tile primer is crucial for optimizing the adhesion of your paint;
Apply a first coat of paint using a paint brush and a roller and make sure that the paint is nice and even; it must be spread consistently and not be overloaded. Depending on the selected paint, be sure to leave an appropriate amount ofdrying time before applying the second coat;
Apply a finishing varnish to protect the paint and facilitate its future maintenance.
For any clever birds who prefer to get it done quickly, well and without putting in too much effort, there is an alternative: the direct application of paint. It doesn't require sanding, or any other any preparatory work, but it is a little more expensive and limited in the availability of colors. Paint can be directly applied to everything from kitchen units to the tiled floor, the credenza or the worktop.
Explore the ManoMano catalogue
Worktop
Customising your furniture: choosing the right paint
---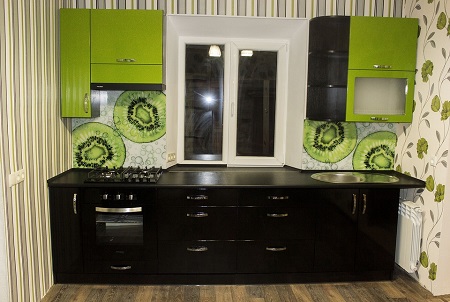 Oil paint
Technically referred to as glycerophthalic paint, it offers increased resistance but can have some disadvantages: a strong smell on application, a longer drying time and an unsightly "orange peel" appearance if the piece is overloaded with paint.
Any tools used with this paint should be cleanedexclusively with paint thinner (White Spirit). Gloves are highly recommended to protect your hands and a protective mask does the same from fumes and VOCs.
Water-based paint
Also referred to as emulsion paint, it is more susceptible to damage from impacts. Finishing the job with a final coat of transparent varnish is strongly recommended to add a protective layer to the paint. Water-based plants are odorless and dry quickly, and can be cleaned with water. Any traces of paint left over on your hands needs only hot water to disappear!

Lacquers
Lacquers result in a glossy and modern finish but should be used with care. The door or furniture must be prepared flawlessly, as the the lacquer tends to highlight any small defects such as rough edges, holes and cracks! This therefore requires more work (filling of cracks, increased sanding, etc.). It is applied using a lacquering roller. Lacquers tend to naturally extend and spread itself out, so there is no need for the heavy hand! The finer the application of paint, the better the finish will be!
Explore the ManoMano catalogue
Emulsion paint
Stickers: sticking is decorating
---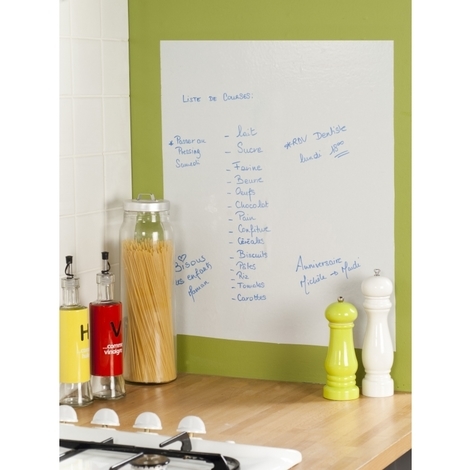 Stickers of a variety of dimensions, patterns and colors are available in your local hardware's home-decor shelves! Some are designed specifically for the kitchen walls and are very thick, while others are for decorative or practical use - such as a chalkboard sticker to keep track of groceries!

They are easy to use - simply apply the adhesive on the surface and cut away any excess with a cutter. Their price varies according to their quality, thickness and the size of the roll.
Wallpaper make-over: retro and romantic appeal all rolled into one
If the sides of your kitchen furniture are smooth, adding colorful or patterned wallpaper will bring that extra touch of style that just seems to be missing!
A hardy layer of transparent protective varnish - to be able to clean your furniture without damaging the wallpaper - and it's done! For any furniture with moldings, the wallpaper can be applied directly on the larger sides for a retro or romantic effect.
Explore the ManoMano catalogue
Varnish
Handles and door knobs: the decorative detail that makes a big difference
---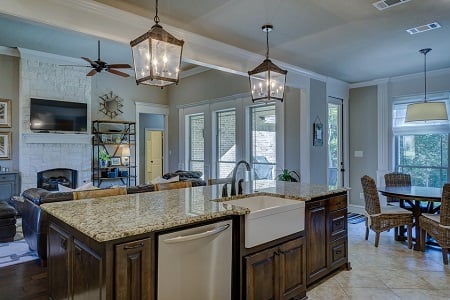 It's a small detail that can make a big difference! Wether it is a metal, aluminum or stainless steel handle for an ultra-modern effect, a decorative knob for a bohemian, retro or romantic decor, or a light wooden handle (generally beech) for that log cabin look, installing stylish furniture handles is the final touch to complete the your kitchen's decor.
For an unique and personalized accessory from start to tip, unleash your creativity by designing your own original handles from recycled items items - kitchen cutlery, toys, etc.

Rethinking the furniture layout
Why not line up the different high and low elements to form a buffet and free up enough space to add a new element, like an American-style bar? There are an endless amount of potential combinations for you to try and it's as easy as finding the right fixing brackets or connecting plate to properly attach the different elements together.
Explore the ManoMano catalogue
Fixing brackets
Work top makeover: 4 methods you should know
---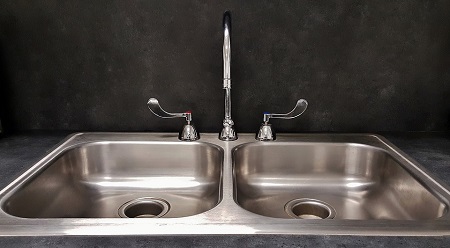 Do you have an old work top that is so worn down that you're sick of seeing it? Not to worry! We have a few ingenious solutions that will allow you to revamp the work top without taking on another massive DIY project!
Polished concrete
Polished concrete is applied directly to the old work top. Its capacity for high adhesion allows it to cover any and types of materials.
Degrease and sand the surface with glass paper (coarse grit).
Apply the primer to the roller (usually sold as a kit) then apply 2 thin layers of the polished concrete using a trowel or spatula. Finally, apply a protective wax. This is by far the most efficient method for obtaining a modern appeal with a long-lasting effect!
Tile painting
Start by degreasing the tiles, sanding them with a thin glass paper and applying a special tiling primer. You can then apply 2 coats of the paint of your choice followed by a protective varnish!
Finishing resin
Generally sold as a kit (paint and hardener), resin is applied with a foam roller and brush just like conventional paint, directly on the worktop, in 2 coats. It does not require a specific undercoat, but it should be finished off with the application of a protective resin.
Aluminum plate, decorative glass, zinc and laminate
Your worktop can be covered with a decorative aluminum plates, decorative glass, zincor laminate. This requires a little DIY - cutting the current installation: sink , hob, etc. It's a little more costly but provides long-lasting results.
Explore the ManoMano catalogue
Spatula
Dress up your credence
---
You can put the same tips that were used for the work top to work, but for a kitchen credence makeover!
Painting, finishing resin, polished concrete are all valid options, with the exception when applying it on splashback tiling. Splashbacks require specially designed tilingstickers or if you have a credence with neutral colors (white, beige etc), a few of the tiles - often of standard size - can be replaced with new patterned, colorful or seasonal tiles!
Explore the ManoMano catalogue
Splashback
Kitchen Makeovers: tackling walls and functionality
---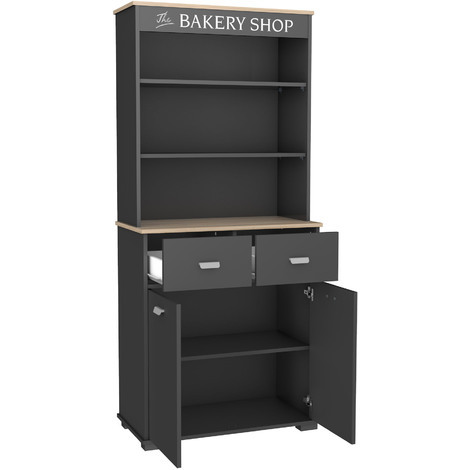 The makeover doesn't stop with the kitchen units! Spruce up your walls with bright, colorful paint such as fuchsia, green, lemon yellow for a lively, energetic kitchen, the often championed trio of red/gray/white for a sharp, modern style or warm shades for a cozy and intimate atmostphere (brown, taupe, khaki...).

A new kitchen makeover also implies a new decor : repaint your shelves, accessorize your work plan with aluminum strips to hang your accessories like a great chef, invest in a small spice rack, find some pretty storage bins, new lighting...
Explore the ManoMano catalogue
Kitchen units
More information

For those looking to optimize a kitchen, or simply get some more ideas on how to spruce it up, follow the links below for kitchen-related accessories, advice from our editors and more helpful guides:

Guide written by:
Anne, Painter, Cambridge, 32 guides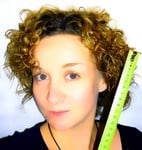 After 8 years of trade, I turned professional: I trained myself to be a painter and carpet layer either solo or with 16 years old comrades. 9 months later, following vocational school, my registration in Trades Directory, and the label 'Artisan' in hand, I created my company. And since then, I don't even touch my brushes. I'm a self-taught DIYer and decoration enthusiast, I love to find and restore furniture and to create unique decoration elements. I completed the restoration of my sister's house, this was last summer, with my niece: electrical, tiling, finishing, plasterboard...we did it all. And today, if I can share my experience I'm happy to do it. A total DIY enthusiast joke: 'What's the difference between a clown and a DIY enthusiast? A sense of humor.' Good Luck.  
The products related to this guide