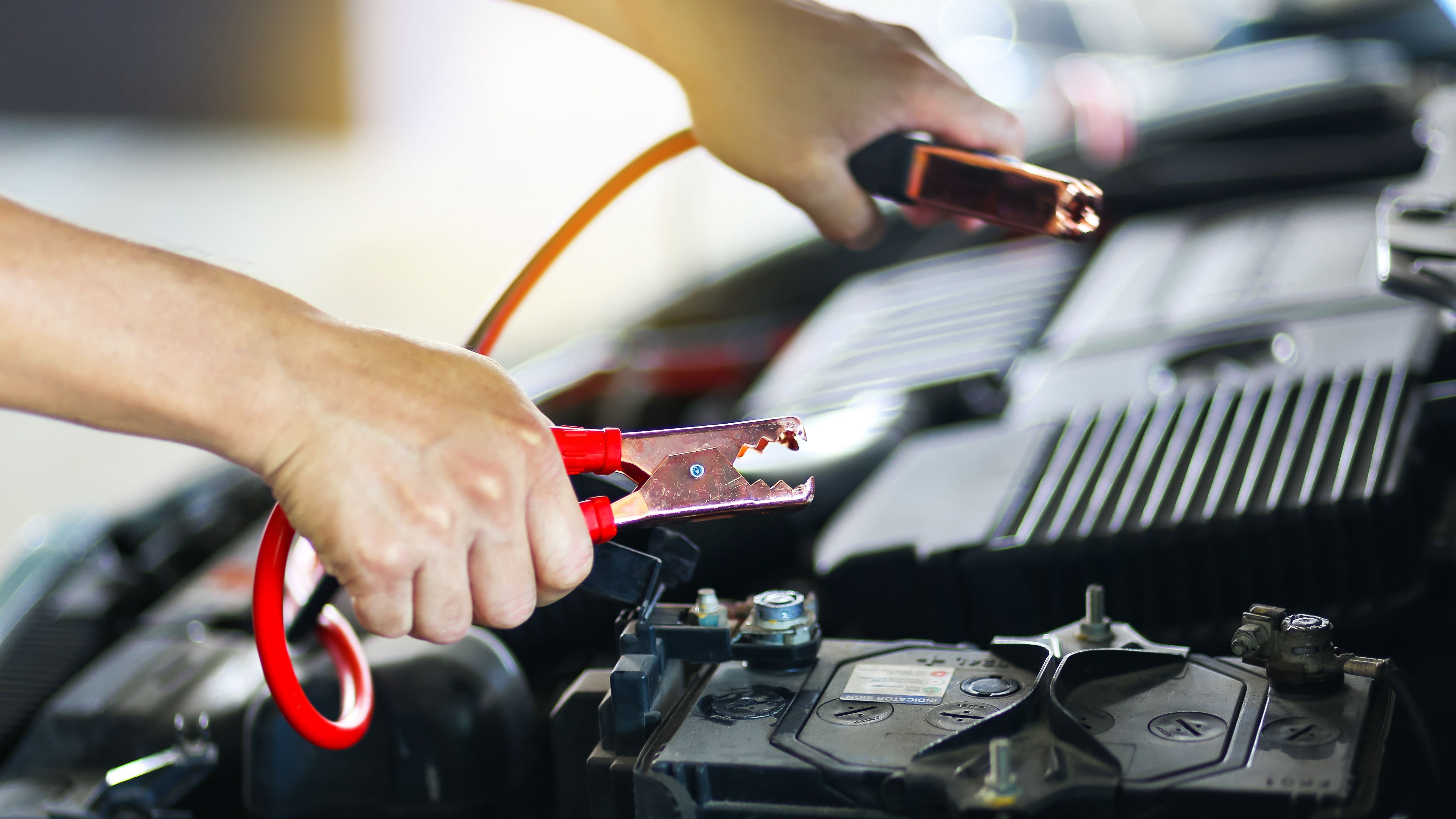 Jump lead buying guide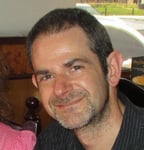 Guide written by:
Didier, Technical manager, Cardiff
8 guides
Jump leads are an invaluable piece of kit in the event of a flat car battery. Select them according to your engine type, the quality of their clips, the amperage of your battery and the length of the cables. You will also have to choose a cable cross section; the most common options are 25 mm², 35 mm² or 50 mm².
Choosing the right jump leads to start your car
---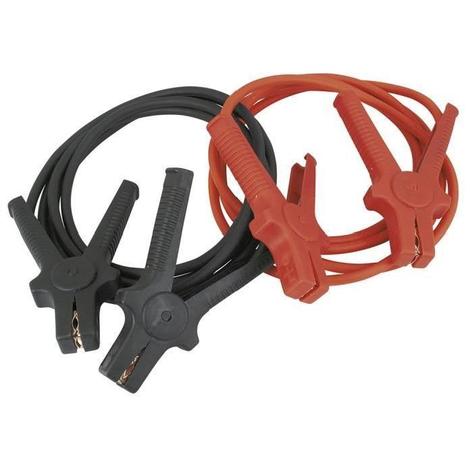 Do you drive a diesel car? Choose booster cables with a 35mm² cross-section and a minimum length of 3 metres.
Does your engine run on petrol? Go for 25mm² jump leads measuring 3 metres in length.
Are you a lorry driver looking to deal with flat batteries on the road? You'll need 50mm² cables stretching at least 5 metres. There are two points to bear in mind with all jump leads:
You should choose clips with a large contact area.
The stronger the clip, the better the current flow.
Explore the ManoMano catalog
Jump leads
How do jump cables work?
---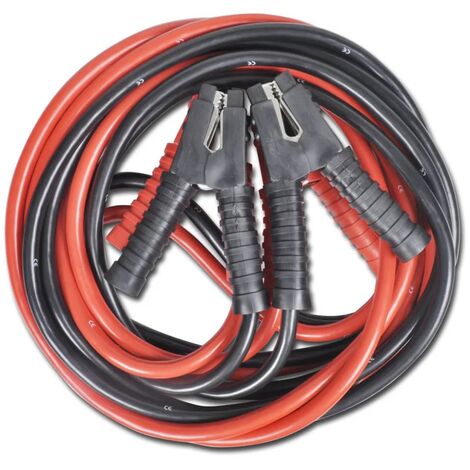 Keeping a set of cables in the boot will save you from draining your battery entirely by forcing the ignition the next time your engine doesn't fire up. Jump leads allow you to jump start by connecting two vehicle batteries together in order to transfer current from a functional battery to one that is flat and lacking the power to get the start motor going. Jump leads consist of the following components:
Two lengths of cable, one red (positive) and one black (negative): each cable is measured in terms of cross-section (area in mm2) and length;
A clip at each end of the cables: the clips feature sprung jaws for connecting to battery terminals and may or may not be insulated.
Explore the ManoMano catalog
Batteries
Selecting a jump lead amperage and cable length
---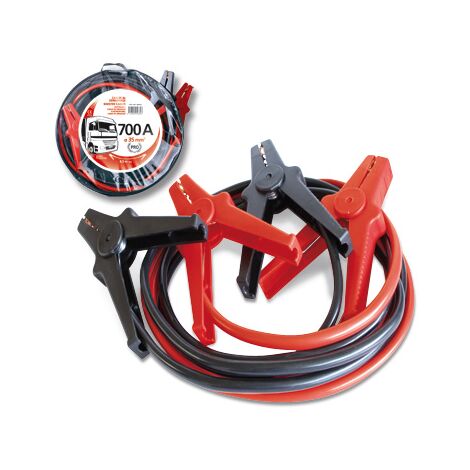 The current carried through your cables varies in strength depending on the capacity of the battery. It is essential to choose a suitable cross-section for the battery's amperage (i.e. current). Cables that generate too little power can lead to overheating and, in turn, cause accidents. Current characteristics can be found on the battery plate; for example, 90Ah (battery capacity), 720A (starting current) and 12V (battery voltage).Here are some cross-section / current pairings to help you choose:
10mm2 up to 200A;
16mm2 up to 300A;
25mm2 to 600A;
35mm2 up to 700A;
50mm2 up to 1000A.
Pay attention to the type of vehicle you're dealing with. For instance, diesel vehicle batteries are more powerful than petrol, like for like. If you're unsure, go for the more powerful of the two options. It is better to have jump connector cables that are slightly too powerful than ones that are too weak. As a rule of thumb, you should use a 10–25mm2 cross-section for petrol engines and 35–50mm2 for diesel. An effective jump lead must also be flexible and long enough to connect the two batteries. The length of the cables is all the more important if, for whatever reason, the two vehicles cannot be brought close together. For cars, a 3.5-metre cable is generally sufficient; for lorries, go for 5 metres instead. Please remember to be cautious at all times. It's worth remembering that this is a procedure involving large electrical currents and you may be working under time pressure so using unsuitable cables really can cause accidents.
Explore the ManoMano catalog
Batteries
The main features of jump lead clips
Jump lead clips have two important characteristics:
Contact area
---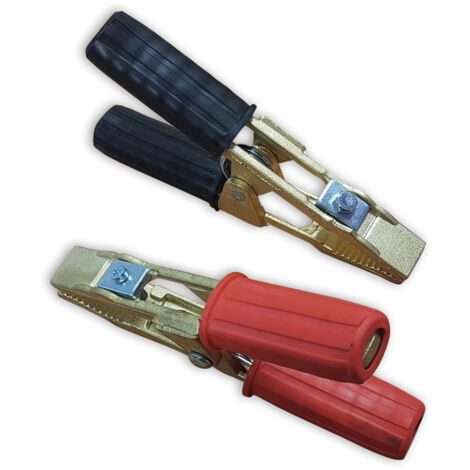 Cheap, low-end clips only make contact via the edges of the jaws while better quality bronze or reinforced clips will provide battery contact over a larger surface area. The greater the contact area, the better the current flow.
Clamping pressure
---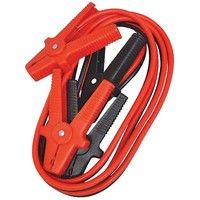 No matter how large the contact area, your car won't start if the clips do not have enough clamping pressure. The quality of the clips is therefore just as important as the cross-section of the cables. A clip that is hard to squeeze will have better gripping abilities and provide a stronger current flow. You can also check the connection quality by gently pulling the clip and the cable apart. Finally, you may have noticed that some clips are insulated and others aren't. Bare clips are suitable for easily accessible batteries where the risk of touching the bodywork etc. is low. For more difficult-to-reach batteries (common on newer engines) choose jump leads with insulated clips.
Using jump leads to start your car
Flat batteries: general wear or charging issues
Flat batteries can be caused by:
---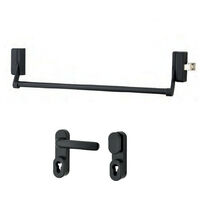 Guide written by:
Didier, Technical manager, Cardiff, 8 guides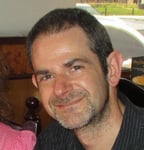 I spent ten years working in maintenance services, first as a Technician and then as a Head Technician. For eight years, I have perfected the methods and management of subcontracting. Today, I continue my career while I work on technically versatile projects. DIY: I love it. I like having the right tools. Precise work fascinates me, I like working with wood and metal and I do not hesitate to make something myself if it doesn't exist. In my daughter's room, for example, has a bed built into her desk. My family and neighbors don't hesitate to ask me for advice or troubleshooting. My experience in home renovation combined with my knowledge of the various building trades allow me to advise on tool choice with pleasure.
The products related to this guide