Japanese-style bathroom: between purity and cherry blossoms
Guide written by: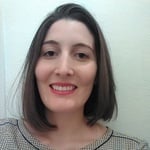 Pauline, Self-taught handyman, Leeds
80 guides
A classic interpretation of what has become a passion across the Japanese archipelago, Asian style decor has become exceedingly popular, including for the home's bathroom. Do you feel like having a Japanese-style bathroom? We've got some design and decor tips to obtain your soothing and stylish bathroom.
Important features
Light fixtures
Japanese calligraphy
Ofuru
Choice of colors
Japanese accessories
Bathroom lighting: dare to go paper shade
Let's focus on the
lights
. The distinctive paper lamp shade, well known all over the world, is a ball shape. With its discreet frame, it yields a
clear, bright light
, expressing the
very
idea that one generally seeks in this Japanese style
. For even more originality you can choose
an origami paper shade
(named after the Japanese art of folding paper).
The origami motif can also be incorporated into other
bathroom accessories
such as
soap holders
or
vases
. Thanks to modern technology, this stylish motif
is also ideal for
towels
, both embroidered or printed, so don't hesitate to use it!
Japanese panel partition
Often the centerpiece of Japanese-style decor, whether it's in the living room or the
bathroom
.
Japanese panels can be used to create a divider within the master bedroom
, to separate the sleeping area from the
bathroom
. It can also be installed as a privacy screen, ideal as a discreet changing room.
Japanese panels can be
composed of paper or plastic, and is held up by a solid pine frame
. Very practical, it is not susceptible to the
bathroom's humidity
and are easliy
cleaned
. If you end up choosing a removable model, it is a decorative jackpot, allowing the user to modify and adapt the
bathroom
's volume, all the while staying in the Japanese tradition.
Installing an ofuru: a traditional Japanese individual bathtub
While it is true that the Japanese tradition of public baths is still a relevant practice, individual bathtubs for private bathrooms have evolved leaps and bounds since the 70s.



An ofuru is a large
oval or rounded
wooden
bathtub
(most commonly Japanese cypress and pink cedar) that allows a persom to immerse themselves up to the neck. With colors ranging from light brown to camel,
this Japanese bathtub makes you immediately think of the old-time barrel with the classic metal straps
. In current times, plastic versions of this
bathtub
are widely available, for they are much easier to maintain.
Did you know ? Traditionally, a Japanese bath water's temperature is between 36 and 40 ° C.


Decorative accessories for a Japanese bathroom




Choosing your colors


A
Japanese-style bathroom decor is characterized by the use of a limited number of colors
. In general, the following associations are most common:
It is of course possible to add polychrome materials like pebbles
to reflect the
wall
and the
floor
's color.





Japanese accessories


When we invoke Japan, different patterns and objects come to mind:
Japanese calligraphy in ink;
Pebbles arranged in pyramid (referred to as a cairn or a montjoie), Zen symbols on the wall or the floor.
To succesfully incorporate these different Japanese-style features into your
bathroom
's decor, you have several options. They can be perched on
one or two natural wood frames
or be embellishing a wall with a
wall sticker
. You can also add
a painting of a cherry branch
or dress the
bathtub
's
panel
with pebble
tiles
.
With its
elegance, its discreet decor, and its natural tones
, a Japanese-style
bathroom
will never stop seducing you!
More Information

For more ideas on different bathroom designs, follow our editors' advice and check out their other guides:


Did you find this guide helpful?
Guide written by:
Pauline, Self-taught handyman, Leeds 80 guides écrits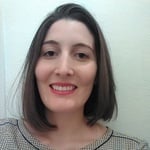 I'm a dog trainer by profession, but every weekend I put the whistle down and pick up a tool. The trainer mindset is not so easy to set aside - whether with four-legged or two-legged friends, I love giving advice!

I've been a huge DIY enthusiast for as long as I can remember. I grew up in a house where the whir of the sander was the soundtrack to my weekends - not very relaxing, but always satisfying! DIY challenges our brains as well as our brawn. I've worked hard to teach myself the basics of DIY, decorating and customising furniture. That said, I love what I do. DIY is a way of life, and the tools you learn aren't just the ones you can hold in your hands.

I'm as passionate about animals as I am about DIY, and it's my goal to pass that passion on to others. I know that for some, understanding animal behaviour is as much of a puzzle as figuring out which tool is best for the job. That's why I offer guidance to pet owners specifically - because home is where the heart is for humans and animals alike!

So now that I've introduced myself, it's time to do some DIY - dog or cat sidekick optional!
The products related to this guide