Interior wall light buying guide
Guide written by: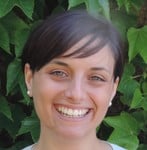 Julie, Interior Designer, Manchester
22 guides
A perfect complement of lighting, the indoor wall light is the Queen of all targeted lighting. With a motion detector, wall, LED, neon, or spot, you can use it in any room of the house. There is a wide range to offer and it will meet all tastes. To choose, follow the pros.
Important features
Type
Design
Bulb
Lighting flux
Figuring out what you're looking for in interior wall lights
In order to properly select what you're looking for, it is important to accurately determine its use and its role in the area where you're planning on having wall lights. A bedside light is different from a corridor wall light, both for the lighting provided and for the overall design.

Start by asking yourself the following questions:


Will this wall light be used alone or with another fixture?
Will it allow you to perform a specific task?
Will it give a luminous atmosphere?
These questions are fundamental because
the light's flood
and
radiation
will be very different from one light to another, so think about the minor and major specifications you want.
Unlike other products, it's unrealistic to use exterior wall lights because the
light output
is far too bright and powerful. Similarly, it is impossible to use an indoor wall light outside because it lacks the amount of light that is needed in dark areas and is not made to withstand the outdoor's weather and natural elements.
So, now that it's clear why only an interior wall light is appropriate for in-home use, it's time to make your decision on the type of
interior lighting
you're looking for in regard to wall lights.
Classic interior and indoor spotlights: what they are and their differences


Classic wall light


A classic indoor wall light will usually have a
lamp shade
and typically located on a fixed support that is often made of metal and consists of a large or small bulb -
E27 or E14
. We find interior wall lights installed in all rooms of the house but especially in the main room, the living room.
The classic wall light has a rather
complementary
role in
lighting
and participates in the decorative atmosphere of the house. The shade, by definition, has a
more decorative role
.






Wall spotlight

Often composed of a single light output (a single bulb) the wall spotlight is another great classic wall light. It has a more precise, directional illumination. Often with an adjustable part, it allows you to accentuate the lighting of a precise point of the room like a work plan, an office, etc. It also fits in perfectly in corridors where you can thus mark the passage in an original way.
What are exhibition wall lights?
In order to highlight a painting or a photo, it is important to choose
lighting
from a suitable wall light.
The
picture
light is installed above the artwork.
In addition to its design,
it is necessary to take into account the type of light because UV causes degradation with time
. It's better to favour
LED lighting
, in this case. It should not have a light too cold, though, and should be a light that is white enough so the colours aren't altered in the flood.
Neon lighting is also very widespread because it has the major advantage of diffusing a soft light onto an appealing distance.
In the end, however, everything will depend on your taste and your needs.
What are bedside wall lights?



The bedside wall light is becoming more and more common. It comes with a double bulb for decorative ambient lighting and a thinner mobile bulb for directional lighting. This style of wall light is perfect for winter evenings spent reading a good book in the comfort of your bed.

Equipped with a switch for quick and easy access, the bedside wall light is a good alternative to the classic light and helps with space saving.
Choosing a style and overall lighting effect
To choose a wall light, you have to rely on the materials.

For a modern decorative effect, look more at chrome or plastic and simple forms called clean.

For a more classic, more romantic effect, an iron or bronze look will fit perfectly.

Also, the line and the form will reinforce the impression of modernity or not. The more simple and cleaner the design, the more modern the finish. On the contrary, a worked form with flowers or ornaments will make it more classic. If you add lace and tassels, welcome to Versailles.
Interior lighting: how to choose your light bulbs
When choosing wall lamps, an important element must be taken into account. The
choice of bulbs
is just as important as choosing an interior wall lamp. Today most are provided for but since the choice is important and technical, one must be informed.
The
incandescent bulb
is one of the most classic options. It's installed on wall lamps that have a
screw base
and gives off light that is soft,
warm,
and pulls a little toward the yellow. Give some consideration, however, to how this might affect white paint. The majority of them consist of
E14
bulbs
- a small screw cap. The energy-saving bulb should be preferred for long-life lighting.
Next is the halogen bulb that uses a G9 base. Appliances are often thin but require a transformer for 12V power supplies. LED does not heat up and has great resistance over time.


However, the "standard" LED has the disadvantage of usually emitting cold colours. This is one of the most economical choices. Neon allows a very wide illumination and has a high luminous efficiency, especially above a table or a mirror.

Main characteristics of bulbs
The electrical power is expressed in Watts (W) and determines the electrical requirements.

The colour temperature is expressed in Kelvin (K). It is the colour of the light emitted by a wall light. Warm lighting will be rather yellow while cold lighting will be white. In order not to be mistaken, it should be remembered that the "yellow" lighting corresponds to 2500/3000 K. "Neutral" lighting corresponds to about 4500 K. Beyond this, the lighting will be "white".

The instantaneous luminous flux is very important for your choice because it allows you to measure the time that the bulb will take to light up. It's better that this is fast because it is maddening to stub your toe on the corner of the dresser in the middle of the night. Remember to check the reference: instantaneous luminous flux.
Learn more
For DIY enthusiasts interested in knowing how to choose accessories related to interior wall lights, follow the advice of our editors and discover their Guides:


And to work safely:
Did you find this guide helpful?
Guide written by:
Julie, Interior Designer, Manchester 22 guides écrits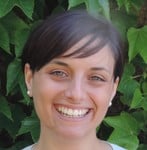 After years of doing DIY, home improvements and interior design during my free time, I decided to turn my passion into a career.

Since 2006, I've helped people all around the West Midlands with their renovation and construction projects. The passion I have for my job, along with my love of learning, has motivated me to find innovative solutions for myself and my clients.

I'd say that truly living one's dream is also about transforming the space you live in and the everyday objects in that space. My family loves what I come up with and the new ideas that I bring into their lives!

One of my absolute favourite things is using colour to brighten up interior space. I'm also really interested in giving advice on how to hide clutter in the home. No matter how good we are at spring cleaning, keeping clutter to a minimum is a big challenge! In my professional and personal life, I've gathered tons of great tips and I'm ready to share my ideas so you can dive into your next big - or small - project!
The products related to this guide