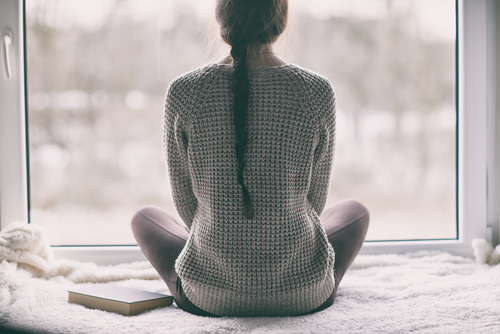 How to winter-proof your home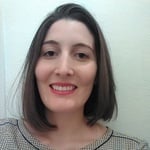 Guide written by:
Pauline, Self-taught handyman, Leeds
107 guides
Thermal bridging can account for around 30 to 40% of overall heat loss in the home. Good insulation is therefore essential if you want to ensure comfortable indoor temperatures and keep control of your heating and energy bills. Read on for our top tips on winter-proofing your home without spending a fortune!
Important features
Improving existing insulation
Draught-proofing your front door
Draught-proofing your windows
Installing double glazing
Saving money
Insulating your home: a must-have for comfort
---
Any part of your home that isn't properly insulated (for example, the walls, doors, windows or roof) will lead to heat loss. But the good news is that it is possible insulate your home on a budget.
While your heating system will manage to raise the temperature of your home, even with poor insulation, it will be working over time as some of the heat produced will be escaping. In fact, you can split your energy bills by up to half by investing in good insulation.
Another advantage of a well-insulated home is that it will be given a higher energy efficiency rating which increases the value of your home. Each home is given a rating depending on how much energy it uses up and it's highly recommended to make your home more energy efficient. Remember: a well-insulated home costs less money to heat. What's more, there are grants and schemes available to help you perform this type of work.
Feeling draughts moving from one end of the room to the other isn't pleasant for anyone. However, it's important to air out your home for about 15 minutes in the morning and 10 minutes before bed to help maintain good indoor air quality. Alternatively, a whole-house ventilation system can prove a very worthwhile investment.
Home insulation materials
Straw bales: efficient and budget-friendly
---
Generally speaking, this naturally insulating material is only used for new builds as the volume of straw required for adequate insulation is fairly substantial (it needs to be at least 18 inches thick). However, straw bale insulation is useful for insulating roof spaces. Average price: about £6 per m².
Glass or mineral wool: the most popular option
---
These materials are highly insulating for roofs and offer great value for money. However, you will have to take precautions to protect your respiratory system during installation as these materials do present a health hazard. Glass and mineral wool are delicate and usually measure around 20 cm in thickness. Depending on where you are installing, it can be a good idea to work as a team to avoid damaging the rolls as you install; compressing parts of the glass or mineral wool will considerably reduce the insulating capacity of these materials. Please note: glass or mineral wool can only be used in dry areas as they are not terribly moisture-resistant. Average price: about £10 to £13 per m².
Cellulose roof insulation
---
This eco-friendly insulating material is excellent at reducing heat loss and is commonly used in green construction.
Cellulose insulation generally consists of over 85% recycled newspaper. Depending on the space you want to insulate, you can choose between panels or loose fill cellulose which is designed to be blown into place. The advantage of this material is that it does not irritate the skin like glass wool does. Average price: around £36 per / m².
Explore the ManoMano catalog
Glass wool
Double glaze your windows
Double-glazing your existing windows
---
If you notice significant thermal bridging around your windows or French windows, or if you still have single-glazed windows, it might be a good idea to replace your windows altogether. Another option: double-glaze your existing windows. More cost-efficient than buying new windows, this method consists of securing a second layer of glazing into the window frame and is particularly practical for homes with custom-sized windows or if the cost of new windows is simply too high.  
Secondary glazing film
---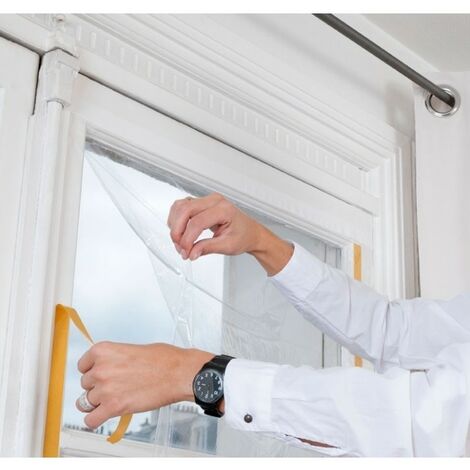 An even quicker and cheaper option is to cover your windows with a secondary glazing film.
Inexpensive and easy to apply, secondary glazing film helps to reduce window condensation.
Draught-proofing your front door
Big gaps around the front door will lead to draughts. But, of course, a new front door can't always be factored into the yearly budget. Luckily, there are a few different tips and tricks to help insulate your entrance for a bit less than the cost of a new door.
Thermal curtains 
---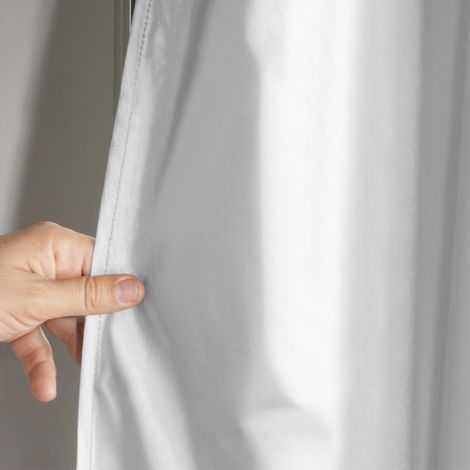 Installing a thick curtain – or better still, a thermal curtain – is a great way to create an effective thermal barrier. Both practical and decorative, thermal curtains are easy to hang and can go up as soon as the first cold weather hits.
Draught excluder
---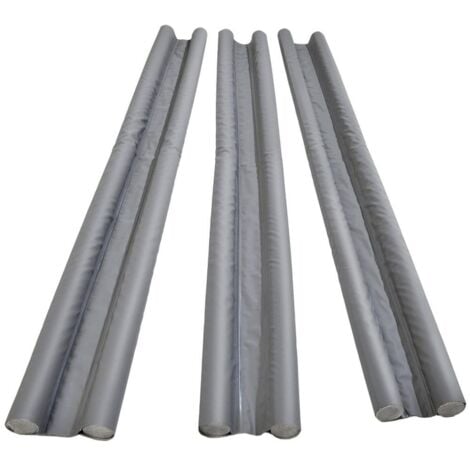 Fitting your door with a draught excluder will put an end to draughts in your entrance. You simply need to place the draught excluder at the base of the door to create a barrier against the cold. 
Draught seal
---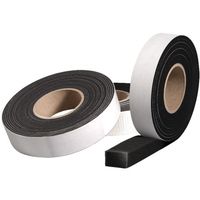 A door seal can be stuck or nailed into place to fill in the gap between the door and the door frame and provide a better airtight seal. Very easy to install and inexpensive, this is the ideal solution for insulating an old wooden door.
Explore the ManoMano catalog
Draught seals
Insulating your windows against the cold
Windows can, of course, be double-glazed or covered with a secondary glazing film. But there are alternative ways to insulate your windows, depending on the type of windows you have and their existing insulation.
Thermal curtains 
---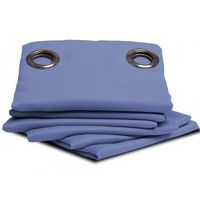 Just like your front door, windows can be fitted with thick or thermal curtains for better insulation against the cold. Swapping out your summer curtains for a winter pair is easy and cosy curtains come in a wide range of colours.
Window draught seals 
---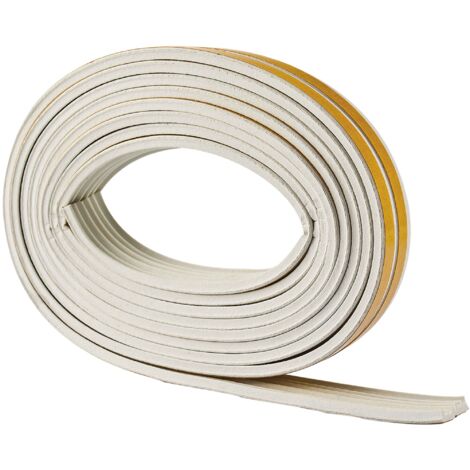 Temperature disparities can cause materials to dilate. When this phenomenon occurs around windows, they tend to lose their airtight seal. The solution: fit a draught seal along the window frame to stop air from getting in.
Insulating the garage door
Insulating garage doors 
---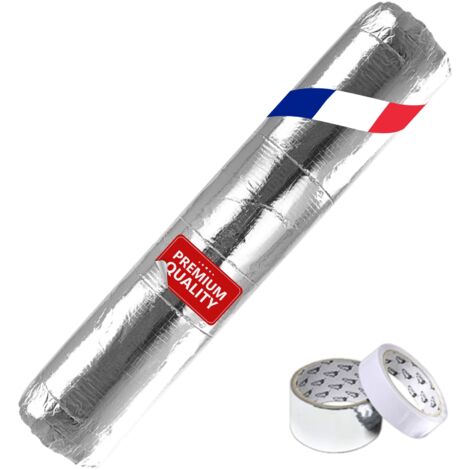 Many homes are connected directly to the garage. However, garage doors are rarely insulated. To reduce the effects of this thermal bridge, it's a good idea to apply a thin layer of insulating material to the garage door. Similarly, the door that connects the garage to your home should be draught-proofed just like your front door using a draught excluder and a thermal curtain.
Explore the ManoMano catalog
Thermal curtains
Reducing your energy bill
Tips and tricks 
---
Here are 5 quick tips to help you save on your heating bill without sacrificing on comfort:
Remember to close the shutters or louvre over your doors and windows as soon as night falls. Your shutters are the main thermal barrier protecting your windows from the cold outside air.
When entering or leaving your house, don't leave the front door open for too long.
Never place anything in front of your radiators or else you risk blocking the heat.
Close the doors to any rooms that are not heated or leave them slightly ajar.
If a energy management system is out of your budget or not suitable for your home, go for electric radiators that can be easily programmed. Low-cost and easy to use, this type of system allows you to plan the times you want your home to be heated for greater comfort and lower energy bills.
When it comes to carrying out more extensive insulation work, remember that any money invested today is sure to be earned back in the future!
Guide written by:
Pauline, Self-taught handyman, Leeds, 107 guides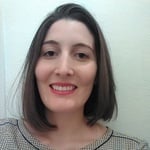 With a handyman-father, I grew up with the soft sound of the sander and hammer on weekends. I am both manual and cerebral (yes, it is possible.), I learned the basics of DIY and the customization of furniture because I was passionate. The salvage mentality is a true way of life that allowed me to know how to use all the tools and products needed to give something a second life, from sander to varnish. I have two favorite activities: the transformation of old furniture and decoration tips. I am always ready to lend a helping hand to revamp a table or to restore a mirror that was intended for the trash that will become a friend's centerpiece. I'm convinced that it's possible to reinvent an interior by small, regular modifications, I constantly research low-cost, test ideas.
The products related to this guide