How to water your vegetable patch?
Guide written by: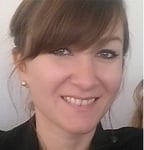 Crystal, Owner of a small gardening business, Oxford
31 guides
Properly watering your vegetables promotes increased growth, which you will get back at harvest. Depending on the vegetable patch, you can choose to water by hand with a watering can or a spray gun or use an automatic system featuring drip heads, oscillating sprinklers, rotating sprinkler heads or microporous hoses, to name but a few options.  
Important features
Manual watering
Use of sprinklers
Drip irrigation system
Underground watering system
Watering your plants: above the surface vs underground
---
Like all living species on Earth,
plants
require water to live and grow
, without which, they dry out and die. Properly watering your
vegetable patch
therefore requires special attention. It must be adapted to best meet the
needs of each variety of plant species and take into account climatic hazards
that can drastically alter the amount and frequency of water the plants receive.
In this guide, we will discuss the 2 most common approaches to
watering
:
watering above the surface and underground watering
, which can be applied to any
vegetable patch
in order to consistenly and efficiently provide your plants with water.
Watering above the surface
---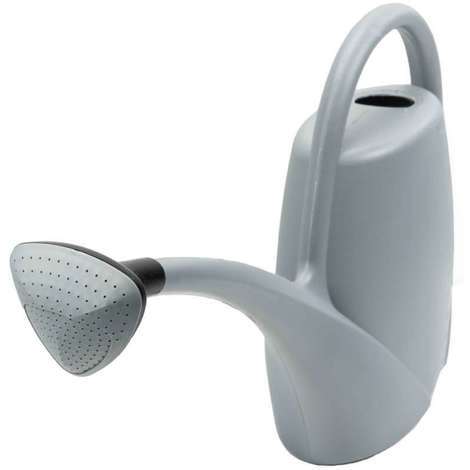 Manual watering
The 3 main advantages
Gives you direct control of the water supply;
Makes it easy to water small vegetable patches.
The 3 main disadvantages
Uneconomical in water and not very precise;
Not suitable for larger vegetable patches;
Requires more time from the gardener.
Manual watering is
suitable for small areas
and any species of vegetable you may find in the common vegetable patch. It also prioritizes one
plant
at a time, meeting the needs of each individual plant far better than any other approach.
---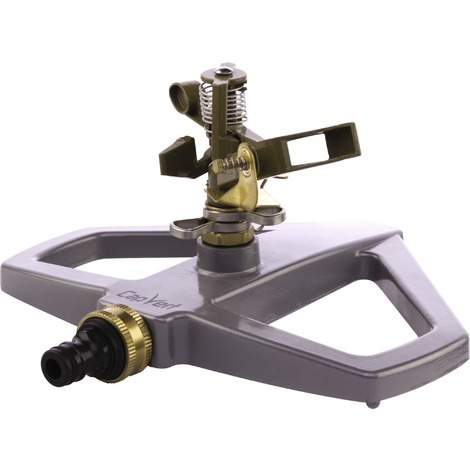 Using sprinklers
Using a
sprinkler
is a method that
artificially similates rain
using devices such as rotating
sprinkler heads
,
oscillating sprinklers
or
watering cones
. These tools will efficiently water anything within a given circular radius. They are ideal for larger vegetabl patches and grasslands, as they can water the entire area consistnely and without wasting water.
The 3 main advantages of sprinklers
Promotes consistent, homogeneous watering;
Mobile and easy to move from one area to another;
Easily placed on any type of terrain.
The 3 main disadvantages of sprinklers
Unsuitable for watering sensitive crops that are at risk of being damaged by the sprinkler's large droplet size.
Does not allow targeted and specific watering for each variety of plants.
Proliferates and spreads diseases due to the water being dispersed directly on the foliage.
Sprinklers are primarily put to work for agriculture, especially in monoculture farms, but are avoided in polyculture, as it is impossible to adapt sprinklers to reflect the specific watering needs of each individual plant species.
---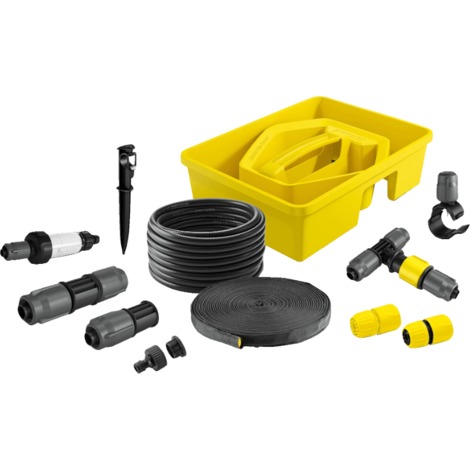 Drip irrigation
Micro irrigation, better known as drip irrigation, supplied water though micro-drilled hoses that run along side the rows of plants.

Benefits of drip irrigation
Programmable: it is possible to schedule the exact start time, the frequency and the duration of the watering via a controller;
Promotes the conservation of water;
Has the ability to adapt it's watering methods to better suit a variety of plants.
Disadvantages of irrigation
It is a fixed system, without the possibility of moving drip heads;
The hoses have a tendency get clogged due to limescale.
Installing and adjusting the system require time and patience.
Drip irrigation is
the most suitable approach for watering a small vegetable patch
. Accurate and economical, this system is perfect for individual
vegetable patches
, despite the fact that its installation requires a little patience.
Explore the ManoMano catalogue
Drip heads
Underground watering system
---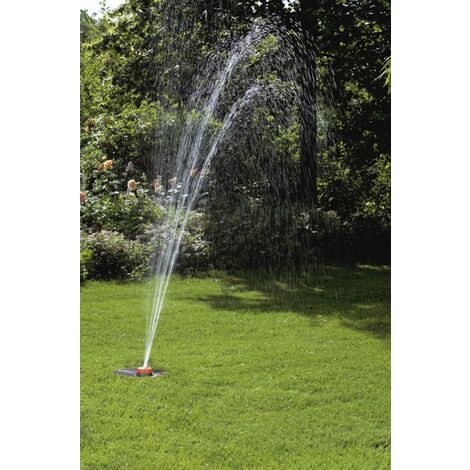 Underground watering systems use the same basic principles as drip irrigation systems, with a big difference in the fact that its network of irrigation hoses is buried at the foot of the plants.
3 advantages of underground watering systems
Programmable at all levels (start time, flow and duration);
Aesthetically pleasing for your vegetable patch (no visible hoses).
3 disadvantages of underground watering systems
May require the intervention of a specialist who will provide you with a precise plan of the underground network, pointing out any obstacles that may hinder the system. This can include exostomg water pipes and electrical lines, among other elements.
Quite expense to purchase;
Can be challenging to maintain.
Underground watering systems are ideal for both small
vegetable patches
and larger
agricultural crops
, althoughthey can be a challenge to set up and maintain. Just like watering above the surface, the water supply can be drawn from different sources, including a water collector and a well, in which case a
surface pump
, an
underground pump
or even a
petrol pump
is used.
More Information
Your bountiful vegetable patch will not last unless it is properly watered. Although this may seem like a simple exercise, there are many nuances that need to be factored in. For more tips on keeping your garden or vegetable patch looking lush and green, follow the links below for gardening-related accessories, advice from our editors and more helpful guides:
How to choose your rainwater collector?
How to choose your gutters?
How to choose your drip irrigation system?
How to install your drip irrigation system?
How to install your underground watering system?
Guide written by:
Crystal, Owner of a small gardening business, Oxford 31 guides écrits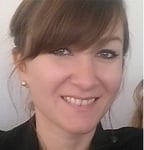 From a background in waste transportation, I became a farmer specializing in organic market gardening. A graduate of a professional baccalaureate in Agronomy and Horticultural Production, I tried for several years as a young farmer to settle in the beautiful region of Oxford.

 

After many disappointments, I finally started a small-business in home services, specifically in gardening, assisted by my loving, dear husband. Passionate about nature and wild edible plants, I am very attentive to ecological solutions and respectful of our environment in all aspects of my daily life.

 

From the vegetable garden to the flower beds, from seed to harvest, I have all kinds of advice up my sleeve. Do not hesitate to ask me your questions.
The products related to this guide