How to trim your hedge?
Guide written by: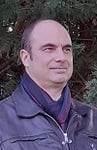 Albert, Responsable de service jardinage, Isère
90 guides
A linear and rectangular trim for a classic hedge, an aesthetic and stylish cut for a landscape hedge, the type of trim ultimately depends on the type of hedge - classic, view-breaker, wind-breaker, landscape or interior - but also on the plant's species and the expected result - rounded edges, chamfer etc.
Important features
Type of trim
Type of tool
Type of hedge
A specific trim for different types of hedges
Whether it be a classic, viewbreaker, landscape, or interior hedge,
each variety has
particular characteristics
. The
trimming method must therefore be adapted
. But not to worry, it's not rocket science! It's just a matter of taking these important characteristics into consideration.
All hedges, no matter what the type, need to be regularly
trimmed to promote good plant health
and a harmonious aesthetic aspect. The harmonious bit will be based solely on the form that you choose to give your hedge. The hedge's form is also very relevant to the
shape trimming
, an action which determines it's
future shape out of a fledging plant
.
Trimming a classic of view-breaker hedge
A classic or view-breaker hedge's role is to
conceal the inside of a garden and deliminate a property's limits
. It has the same responsibilities as a
fence
or a plant wall. They are generally composed of
evergreen plants
, or plants that do not
shed their leaves in the winter
.
Trimming
a classic or view-break hedge is normally done in a l
inear and rectangular fashion
. For certain species however, conifers for example, a
rounded cut
, where the angles are rounded out, is a valid possibility. For the top of the hedge, you can either have a
slight slope
or on the contrary,
stay perfectly horizontal
, which results in a neater, more uniform visual, but will also have an undetermined height from the ground.
Trimming a wind-breaker hedge
Windbreaker hedges are designed to form a
plant barrier againt climatic elements
, generally in less populated regions or the countryside. They are composed of
evergreen and deciduous plants
that are not too compact as to allow a minimum of wind to get through.
The trimming, or
pruning
in this case, should be done in an effort to
respect each tree's vegetative balance
. This refers to keeping the same proportion of branches for each tree, compared to its axis. This is ultimately healthy for the trees' development, and will avoid the
different trees getting
tangled up in one another
. It's best to try and
retain the trees' natural form
, all the while retaining a consistent shape.
Trimming a landscape hedge
Landscape hedges are
composed of different species of trees
. They often also serve the role of view-breaker, but first and foremost, their role is to
be aestethically pleasing
. The variation of colors, shapes, vegetation, bark type, fruits and even smells render this variety of hedges indispensable to increase a garden's value and quality.
Keeping all this in mind, trimming this variety of hedge is
all about the aesthetic result
. It's best to attempt to
maintain the shrub's natural form
and trim them accordingly.
Trimming an interior hedge
Interior hedges have a
variety of uses
: for a
vegetable
plot or
flower
bed boundary, for increasing your garden's quality or concealing a wall, amongst many others. There are however two distinct basic categories of interior hedges:
low hedges
and
natural mix hedges.
Low hedges
are composed of the
same type of shrubs
, matching in both species and variety. The
native mix hedges
on the other hand,
are all different
, composed of a variety of plant species with a medium height,
ranging between 1 and 2 meters
.
Once inside your own yard, the only limit is your imagination! When it comes to selecting the right plants for your flower bed, organizing the vegetable plot or tidying up a back alley,
trimming an interior hedge is a creative art form.
The low hedges are especially concerned, as their form can vary and be
rectangular, round, trapezoid shaped
or
atypical
. This depends solely on your creativity, as the
trimming tools
can be adapated to suit your expected result. On ther other hand for the
natural mix hedges
, the trim must be
adapted to maintain each tree's native shape
.
Shape trimming
Shape trimming should be exercised on hedges
until they reach the desired height and width
. It's best not to let the hedge get too tall or large however, for two reasons. The first, it
limits the branchs' proliferation inside the hedge
. The second, and quite obvious, is to avoid the
laborious chore of trimming an overgrown hedge.
Before a hedge reaches its ideal height and width, pruning should simply consists of
lightly shaping the sides, and not the height
. With conifers especially, cutting the main branch will result in
significant delays in the plant's growing process
.
More information
Renovating or organising your dream garden has a lot of elements to it. In case of need, follow the links below for garden-related accessories, advice from our editors and more helpful guides:
And to work safely
Did you find this guide helpful?
Guide written by:
Albert, Responsable de service jardinage, Isère 90 guides écrits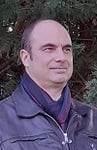 Depuis plusieurs années, je dirige un service de jardinage auprès d'une clientèle de particuliers et d'entreprises. J'encadre une équipe de jardiniers et assure la création et l'entretien des espaces verts. D'autre part, j'apporte mon expertise à mes clients en termes d'entretien et d'amélioration de leurs jardins.


En effet, de formation commerciale et ayant exercé des fonctions dans l'hôtellerie en début de carrière, je me suis orienté vers l'aménagement paysager au sein d'une collectivité territoriale où j'ai acquis de solides compétences techniques par des formations en interne et par le suivi d'importants chantiers dans une commune en pleine mutation.


Sur le plan personnel, je suis tout aussi tournée vers l'art du jardinage. Avec mon épouse, j'ai créé notre jardin de A à Z et je l'entretiens avec soin, tout comme le potager ! Et pour ce qui est du bricolage ; il n'est pas en reste ! Eh oui, jardiner, c'est aussi bricoler : pergola, cabane, dallage, clôture, et j'en passe... Il y a toujours à faire dans un jardin !


Après avoir bien travaillé, mon épouse et moi sommes fiers du résultat obtenu et ravis de pouvoir profiter pleinement d'un environnement convivial et chaleureux! Alors, vous donner des conseils et vous aider dans vos choix pour l'outillage, l'entretien ou l'amélioration de votre jardin, rien de plus simple !
The products related to this guide