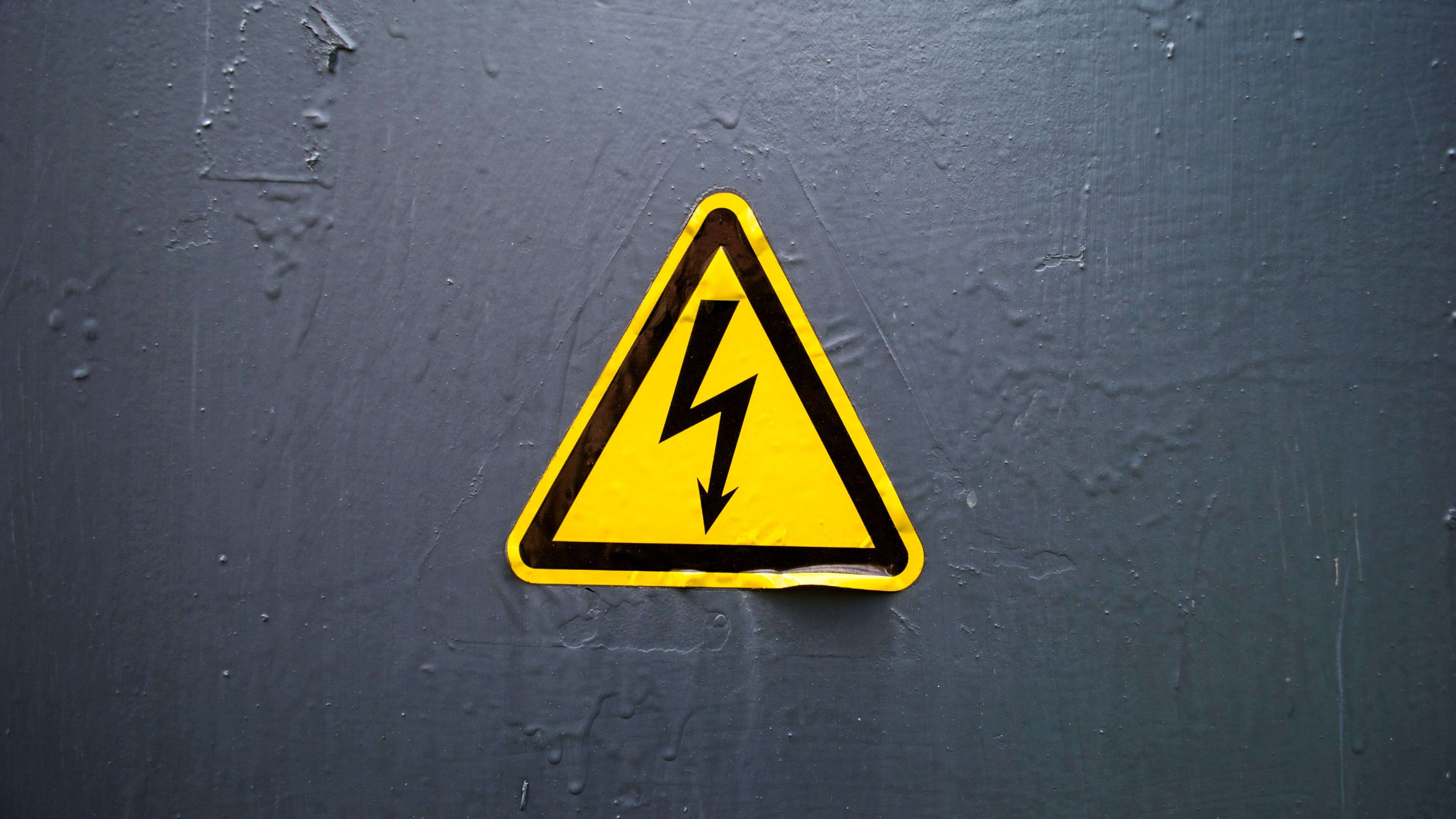 How to stay safe when working with electricity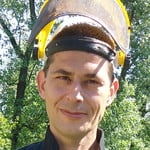 Guide written by:
Jeremy, construction site supervisor, Cardiff
134 guides
Working with electricity carries enormous risks and if you don't follow the right safety precautions you risk serious injury or death. From isolating circuits to using the right tools, we'll take you through a few of the most essential safety rules when working electricity as well as some of the dangers involved.
The dangers of working with electricity
---
Any task involving electricity has the potential to be dangerous. Electricity can kill or seriously injure you or anyone around you, and can also cause extensive property damage. It is therefore essential to follow the appropriate safety precautions.
But bear in mind that, unless you are a qualified electrician, the number of jobs you can actually do as an non-professional are extremely limited. While you may be allowed to carry out minor repairs, such as replacing an existing socket or switch, there are many tasks that you should never attempt to carry out yourself at home. You are not allowed to install any new electrical work and you cannot make any changes to wiring or electrics.
Of course the safest way to carry out electrical work is to hire a competent person to complete the job. If you are in England or Wales, this means hiring a person or firm registered with a Government approved Part P scheme. Electricians in Scotland must comply with the Building Standards system.
Do not overestimate your own abilities. Even if you have a lot of experience working with electricity and only have a minor repair to carry out, be sure to check that you are legally permitted to do so. Remember that not only do you risk death or serious injury if something goes wrong, you are committing a criminal offence if your electrical work does not meet Building Regulations.
5 safety rules for working with electricity
If you have a lot of experience and are confident you can complete a minor repair yourself, be sure to stick to a few safety rules. As a refresher, here is a rundown of the most important precautions.
1. Isolate the circuit
---
Never attempt to work on a live circuit. You can either isolate the circuit you are working on by switching the appropriate MCB to the OFF position or by turning off the power to your home entirely by flipping the mains switch. Once you have done so, always check that the circuit is dead using a multimeter, socket tester or voltage meter. It's a good idea to test your tools on a live circuit first. Remember to place a sign next to the consumer unit or to fit the MCB or main switch with a lockout device to ensure that nobody turns the power back on while you're working.
2. Always use insulated tools  
---
In order to protect yourself from accidental contact with live currents, you must use insulated tools. Your tools should be tested to 1000 volts and must conform to the British Standard BS 8020:2011 which sets out the requirements for tools for live working.
The most accurate way to check that a circuit is dead is to use a multimeter. Alternatively, a socket tester can be used to check sockets while a voltage tester (or meter) can be used for lighting circuits. Electrical test instruments must conform to the requirements set out by standard BS EN 61010.
3. Wear the correct gear
---
To prevent any risk of electrical arcing or accidental contact with currents do not wear any metal jewellery when working with electricity. Keys, glasses and metal buttons can also be hazardous. If possible, wear heavy cotton clothes and avoid anything too baggy. Protective goggles are also a good idea along with safety shoes with insulated soles. Depending on the type of work you're doing, you may need more PPE such as insulated gloves or an electrical insulation mat.
4. Clear your workspace
---
Your working environment should be as clean and as possible and completely dry. Do not ever attempt to work with electricity within six feet of any water source. You must also ensure your hands are clean and dry. Do not place any items on the floor around you to avoid tripping and ensure that your work zone is free of cables. It's a good idea to air out the room before you start work and try to minimise dust as much as possible.
5. Be aware of your limitations
---
Never take risks with electrical safety. If you are at all unsure of your abilities, do not attempt to carry out any electrical work. Instead, call on the help of a qualified electrician who will be able to get to the bottom of the issue safely.
Explore the ManoMano catalog
Multimeters
Electrical injury: effects and symptoms
When an electrical current passes through the human body, it can cause a variety of effects some of which are fatal. It's important to be aware of these dangers if you want to carry out electrical work. The severity of injury depends on the amount of electrical current and the length of time the current is able to pass through the body. Even low voltages are extremely dangerous if the body is in contact with the circuit for long enough. Here are some of the effects of electrical current on the body:
tingling sensation in the skin;
slight shock without muscular control loss (usually under the 'let go' threshold);
painful shock with muscular control loss (unable to 'let go' of electric shock source);
extremely painful shock with respiratory arrest (death possible);
ventricular fibrillation and nerve damage (death likely);
cardiac arrest and severe burns (death probable).
How best to protect yourself from electricity
---
The best way to protect yourself is to make sure you know what you're doing. Even the most experienced DIYers can't blag it when it comes to electricity – it is simply not worth the risk.
These days, circuit protection devices are in place to identify any anomalies in the circuit and shut it off before it causes damage. But these devices aren't infallible and exposure to even a low current can be extremely dangerous.
It's all very well to kit yourself out with the right tools and follow all safety precautions, but if you don't know what you're doing, you are taking an enormous risk that could cost you your life. Above all else, never overestimate your own abilities.
Guide written by:
Jeremy, construction site supervisor, Cardiff, 134 guides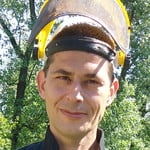 Electrician by trade, I first worked in industrial estates where I installed, wired and fixed a large number of electrical installations. After this, I managed a team of electricians for this type of work. 10 years or so ago, I turned to building and construction. From the modest family home, to gyms and theatres; I have been able to coordinate, audit and organise all sorts of construction sites. for 4 years now, I am restaoring and bulding an extrension to a bungalow in the heart of the welsh countyside. My experience in manual work and my knowledge means I am proud to be of service. Terraces, interior design, roofing, plumbing, electricty, anything goes! We have, my wife, daughter and I, built almost everything we have from scratch! So to answer all of your questions, and to orientate and advise you on coosing your tools? Easy!
The products related to this guide