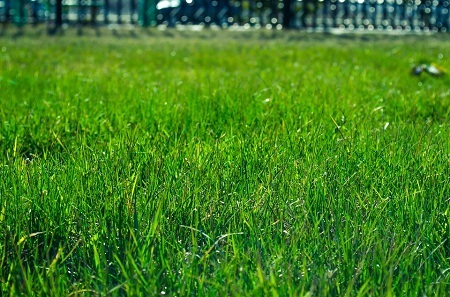 How to sow your lawn from seed?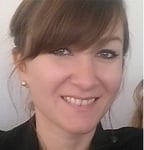 Guide written by:
Crystal, Owner of a small gardening business, Oxford
31 guides
Sowing your lawn from seed is the best way to ensure a beautiful result. Prepping the soil, broadcast seeding, watering and rolling: we'll go through all the steps needed to succeed in properly laying your lawn. Watering, weeding, mowing: here's our advice to have a beautiful green garden!
Five steps to sowing sod
---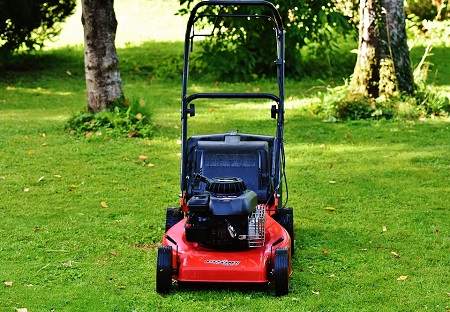 There are five essential steps to properly sowing your lawn.
1. Clean the ground
The first step of sowing your lawn is to clean the ground. This consists of loosening the soil, removing all weeds and grass remnants from the previous year, and returning it to a neutral base. It is possible to perform this operation manually, with help from a hoe. However, for lots over 100 m², buying or renting a tiller would be highly advisable.
In order to optimize the cleaning process, there are four simple rules to follow:
Plan to clean the ground on a sunny day;
Do not overwater the soil before cleaning;
If using a tiller, reduce the cutters' rotation speed so that the root  is pulled correctly, and that the soil does not become too thin. It's important to avoid this at all costs, or the soil will become compact at the first drops of rain;
After cleaning, allow time for the soil to rest. The sun can also dry out any last blades of grass that have not yet been removed.
2. Level the ground
When the soil is bare and all plants have been removed, it must beleveled. This step results in a flat and ventilated surface, and is best done with a garden fork or a shovel. This accomplishes the important task of sealing any holes, smoothing out any clods, and removing pebbles and roots.
3. Broadcast sowing
After leveling, the soil is ready to receive the seeds.
The lawn is normally spread using broadcast seeding. In other words, the gardener distributes the product evenly over the ground by throwing handfuls of seeds. The required gesture can sometimes be difficult to achieve and imprecise. If that is the case, it is always possible to use a drill for increased precision.
To obtain a beautiful and dense lawn, the recommended dose is to spread about 40g of seeds per square meter. To gets the seeds properly sown, here are five essential tips:
The selected seed mixture depends on the lawn's intended use, be it for games, pleasure or other. 
The packet of seeds must be well shaken before use: smaller seeds tend to stay stuck at the bottom of the pack. For an even distribution of each variety, simply shake the bag for a few seconds;
One's pace is very important in broadcast sowing. It's important to maintain the same gestures, at precise and regular intervals, to ensure a uniform spreading of the seeds;
The weather plays an important role, as the intial sowing should not be undertaken if there is an increased risk of wind or rain;
Landmarks should be designated throughout the garden so as to avoid passing over the same sport several times.
4. Cover the seeds with soil
Once the seeds are spread on the ground, they must now be covered with soil.
The best tool to accomplish this task is the rake. The seeds should be buried under about 1 cm of soil. It is not necessary to rake excessively, a light raking should normally suffice. It's best to try and avoid moving the seeds around too much.
5. Finish off with the roller
In order to promote increased contact between the seeds and the soil, we now need to pass the roller on the rakedand dryground. This tool, which is really just a hollow metal or plastic cylinder filled with water or sand, is pushed or pulled in order to level the surface and, in the case of sowing grass, bury the seeds further into the soil. The roller can be used all year round for all-purpose lawn care.
Explore the ManoMano catalogue
Rake
5 tips to apply after planting sod
---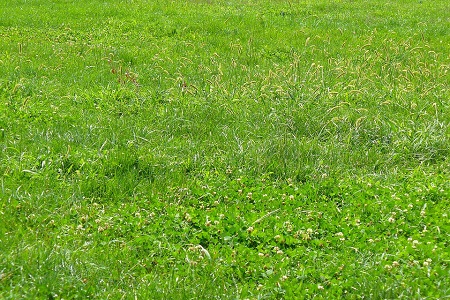 The sowing of the lawn may be complete, but the gardener's job is not finished. It must now be cared for to maximize the chances of success. Here are five tips for achieving success:
1. Water 
The soil should always be maintained nice and cool. A  successful watering is one that does not cause puddles, which indicates it is too abundant. It should rather be light and repetitive. Remember, often is always better than plenty.
2. Weeds 
Any vegetation, other than turf, must be removed.
3. Rolling
When the grass reaches a height of about 5 cm, pass the roller over it. This will promote a solid anchoring in the ground.
4. Mow
The first mowing should be done once the seeds have fully lifted. At that point, the tufts of grass should reach between 8 and 10 cm in height. The 5 cm mark is a good time to start mowing, as it encourages strong roots. Always remember to remove any grass clippings if your lawn mower is not equipped with a basket.
5. Ride again
Pass the roller one last time to enhance the grass even more.
Explore the ManoMano catalogue
Be removed
More information
For Do-It-Yourselfers who are curious and want more know-how, follow the links below to find more resources, advice and guides:
How to choose your lawn?
How to choose your soil?
How to choose your synthetic grass?
How to choose your weeding tools?
How to choose your weed killer?
Want other options to spruce up your exterior? Check out these ideas:
How to choose your garden shed or chalet?
How to choose your pool?
Guide written by:
Crystal, Owner of a small gardening business, Oxford, 31 guides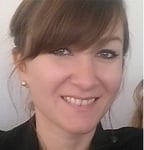 From a background in waste transportation, I became a farmer specializing in organic market gardening. A graduate of a professional baccalaureate in Agronomy and Horticultural Production, I tried for several years as a young farmer to settle in the beautiful region of Oxford.   After many disappointments, I finally started a small-business in home services, specifically in gardening, assisted by my loving, dear husband. Passionate about nature and wild edible plants, I am very attentive to ecological solutions and respectful of our environment in all aspects of my daily life.   From the vegetable garden to the flower beds, from seed to harvest, I have all kinds of advice up my sleeve. Do not hesitate to ask me your questions.
The products related to this guide