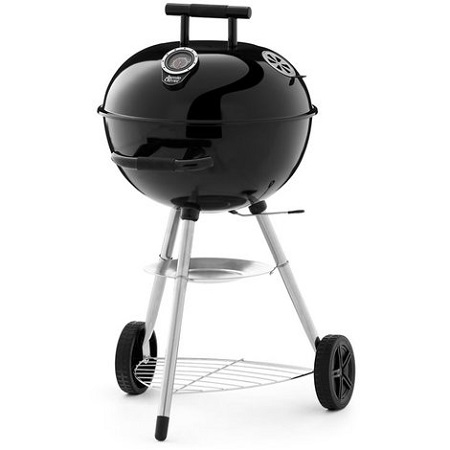 How to smoke food on the barbecue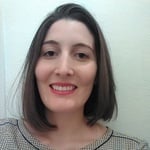 Guide written by:
Pauline, Self-taught handyman, Leeds
89 guides
Popularised by grill brand Weber, barbecue smoking is an alternative cooking method involving a closed-top barbecue or a smoker box. Want to learn how to turn your BBQ into a home smoker? Follow our top tips and you'll soon be adding low and slow-cooked dishes to the menu!
The advantages of smoking
---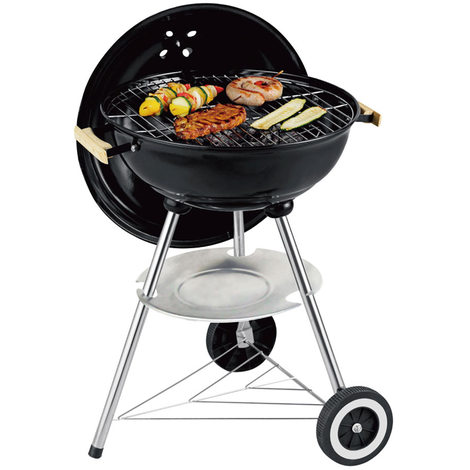 Dishes smoked on a closed-top barbecue come out tender every time. What's more, they never end up charred – meaning they won't contain carcinogenic substances!
There are two main types of barbecue smoking: directly on the grill grate or in a smoker box.
Smoking on the grill: direct cooking
Food items are placed directly onto the barbecue grate. This method is suitable for cooking fatty items such as burgers, steaks, rumpsteaks, skewers and shellfish. The end result should be well-grilled, evenly cooked and moist food.
Using a smoker box: indirect cooking
These boxes help to distribute heat all around the food, allowing you to slow cook larger food items. They are recommended for foodstuffs that easily dry out (for example, poultry or whole fish). When used with a gas barbecue, you simply have to light the burners at the base and close the box lid to create a convection current (or heat circulation). And that's barbecue smoking in a nutshell!
Don't have a lid? You can always take a frying pan and position it upside down on top of your grill. This will allow you to create convection, just like in an oven.
Top tips for smoking on the barbecue
---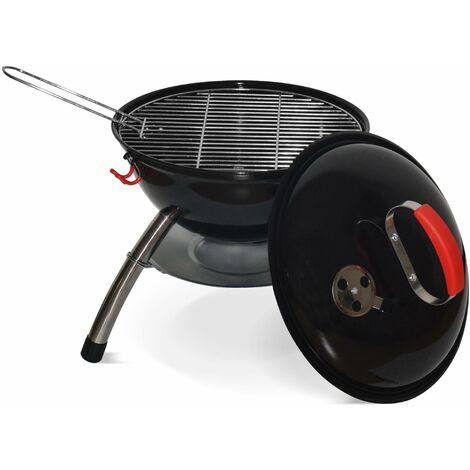 Before lighting your barbecue, don't forget to remove any leftover cooking residue. Next, wipe down the grill with a damp cloth and apply a little oil using a paper towel, clean cloth or brush.
Most importantly, make sure you warm up the barbecue 10 or 15 minutes before you start smoking.
Placing a container full of water under the grill to collect any dripping fat will help to prevent the formation of big flames. It will also stop your food from drying out.
Barbecue smoking: a recipe suggestion
Use a closed-top barbecue to try out this tasty vegetable dish! Start by getting your hands on the following ingredients:
300g of Jerusalem artichokes or potatoes
200g of swede
2 parsnips
2 carrots
2tbsp of olive oil
2 shallots
Create the perfect vegetable side dish in 4 simple steps:
---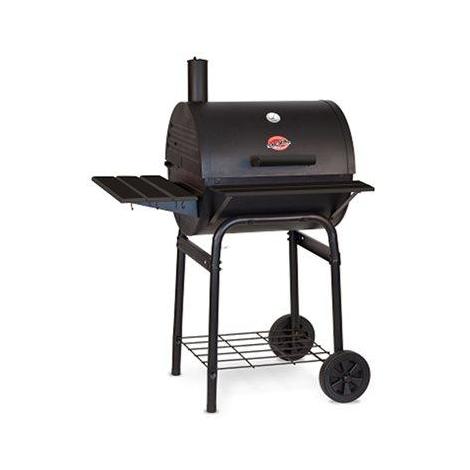 It couldn't be easier to rustle up this fresh and original side dish, which uses smoking to help preserve the flavour of the veg!

Step 1: Wash, peel and julienne all the vegetables (besides the shallots), then blanch for 5 minutes in salted water.
Step 2: Place the vegetables in a metal oven tray or disposable aluminium tray along with the olive oil and a little water. Cook for 15 minutes at 200°C (ideally using a gas barbecue).
Step 3: Add the shallots.
Step 4: Sprinkle with chopped parsley and add a generous knob of butter or a few drops of oil. And it's ready to go!
It's as easy as that. So why not switch things up and have a go at barbecue smoking?
Explore the ManoMano catalogue
Gas barbecue
More information
Guide written by:
Pauline, Self-taught handyman, Leeds, 89 guides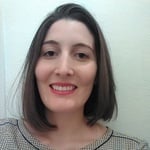 With a handyman-father, I grew up with the soft sound of the sander and hammer on weekends. I am both manual and cerebral (yes, it is possible.), I learned the basics of DIY and the customization of furniture because I was passionate. The salvage mentality is a true way of life that allowed me to know how to use all the tools and products needed to give something a second life, from sander to varnish. I have two favorite activities: the transformation of old furniture and decoration tips. I am always ready to lend a helping hand to revamp a table or to restore a mirror that was intended for the trash that will become a friend's centerpiece. I'm convinced that it's possible to reinvent an interior by small, regular modifications, I constantly research low-cost, test ideas.
The products related to this guide