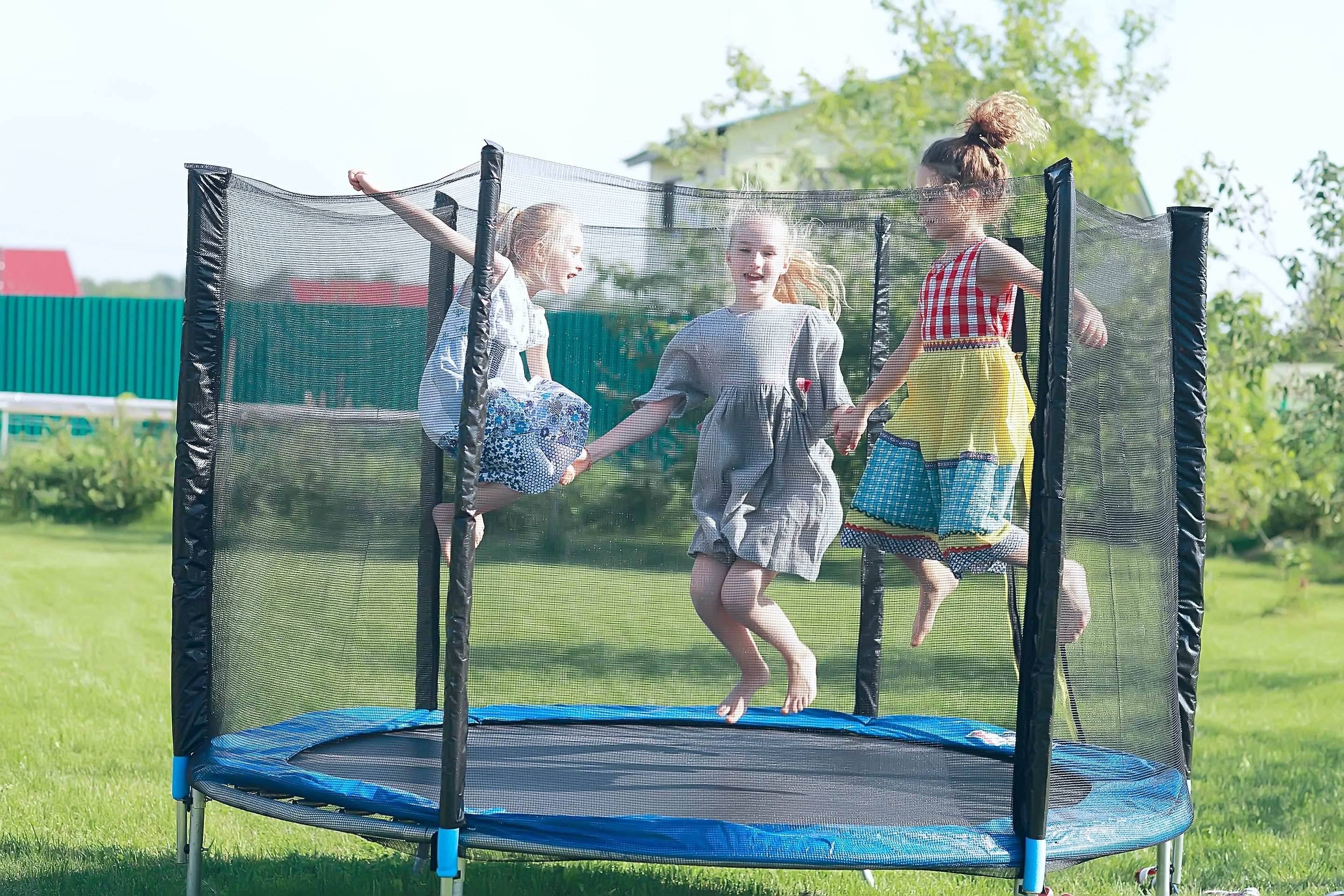 How to set up a trampoline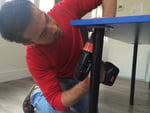 Guide written by:
Sebastian, self-taught DIY-er, Exeter
198 guides
Most commonly found in the garden, trampolines must be set up on a flat surface. In order to avoid accidents, you'll also have to make sure there is adequate clearance space around and above the trampoline. The use of a safety net is also recommended and age restrictions must always be respected. Read on for more tips!
Important features
Height clearance
Clearance space around the trampoline
Level surface
Enclosure net
Trampoline surround
Where to install your trampoline
As outdoor play items, trampolines must be set up with a few simple safety rules in mind.
Choosing a spot
---
Trampolines should ideally be set up in an area free from trees, shrubs, garden furniture or any other equipment. A clearance space of two metres around the trampoline is advised for several reasons. Firstly, if the trampoline is placed too close to a tree, you may find leaves, twigs or needles falling onto the surface.Secondly, if there is a tree branch within reaching distance of the trampoline, you can be sure that children will try to grab onto it! This, of course, presents a safety risk. It's also important to remember to cut the grass beneath the trampoline when mowing the lawn.
Explore the ManoMano catalog
Trampolines
Creating a level surface
---
Trampolines must be set up on a level surface. While you can't do too much to level the ground, the trampoline will have to be balanced correctly. In order to achieve an even surface, you can move the trampoline around or attempt to level the ground directly beneath its feet.If you have to dig, be careful to not make the holes too deep, as the trampoline surface must not touch the ground during use. If the ground is too soft, place a hard material under the feet so the trampoline has a solid and stable base to stand on.
Explore the ManoMano catalog
Dig
Anchoring the trampoline
---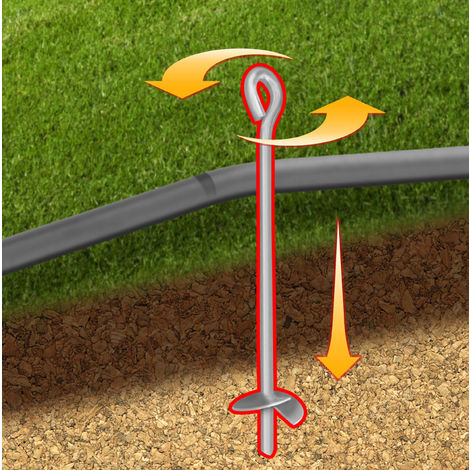 It is highly recommended to anchor the trampoline to the ground in order to prevent it from moving around during use.Anchor kits are available for this purpose and consist of several hooks that are embedded into the ground. Once the hooks are securely fixed into the ground, taut straps are attached to them to secure the trampoline.
Explore the ManoMano catalog
Anchor kits
Trampoline height clearance
---
The required height clearance of a trampoline will depend on its model and the type of bounce it offers. You should always refer to the manufacturer's instructions to avoid any accidents.The height clearance is usually given in metres; a minimum of seven metres is generally recommended.
Trampolines and safety requirements
---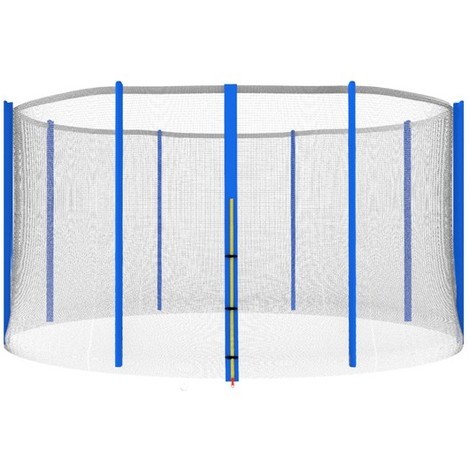 Installing a safety net
This safety feature is nothing less than essential as injuries caused by falling to the ground (or worse, onto an object) can be serious. The use of a trampoline enclosure is, therefore, highly recommended. If possible, you should also ensure that the trampoline is surrounded by soft play mats to dampen any falls.
Trampoline surrounds
Trampoline surrounds are used to prevent anyone accessing the trampoline from below. With a trampoline surround, children will not be able to crawl beneath the trampoline while it is in use.
Respect age restrictions
Trampolines all come in different sizes which correspond to the age groups they are suitable for.
Explore the ManoMano catalog
Trampoline enclosure
More information
For more information and advice on choosing your garden accessories, check out our editors' other guides:
Guide written by:
Sebastian, self-taught DIY-er, Exeter, 198 guides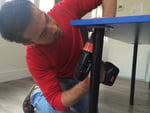 Redo a roof with wooden beams? Check.Advise Mister everybody in the DIY shop? Check.Redo the bathroom plumbing? Check.Fit together, build the walls, paint a partition, throw my hammer in a rage thinking that it will fix the problem? Check. The DIY motto ? Learning is better than delegating… well, it's also a question about your wallet! The satisfaction? The beer at the end of the job! What do the best have in common? The influence of Gyro Gearloose, Mac Gyver and Carol Smiley depending on your generation, a good dose of curiosity, a average hand-eye coordination and a taste for risks… and if it doesn't work, try again! Advise you? I'll do my best!
The products related to this guide