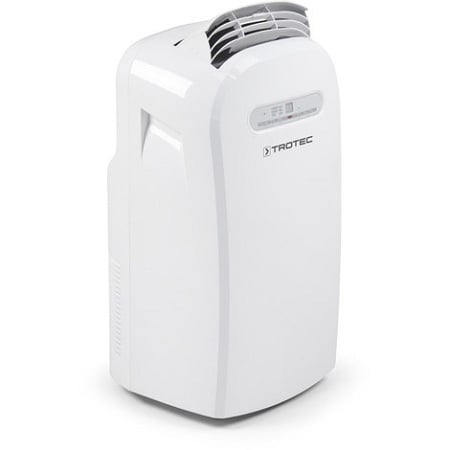 How to reduce air conditioner noise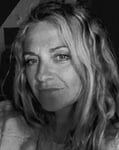 Guide written by:
Sylvie, Ecrivain & journaliste brico/déco, Essonne
276 guides
While air conditioners allow you to lower the temperature of your home, they can be noisy. So which model will keep you cool and let you sleep at night? Follow our guide for tips on picking the quietest air conditioner possible and tricks to reduce noise to a minimum.
Quiet air conditioners: from best to worst
While some degree of noise is inevitable when using these devices, a lot of progress has been made in recent years when it comes to sound insulation which helps to reduce the amount of noise emitted. Noise level will, therefore, vary depending on the type of air conditioner.

Monoblock air conditioners: efficient but noisy
---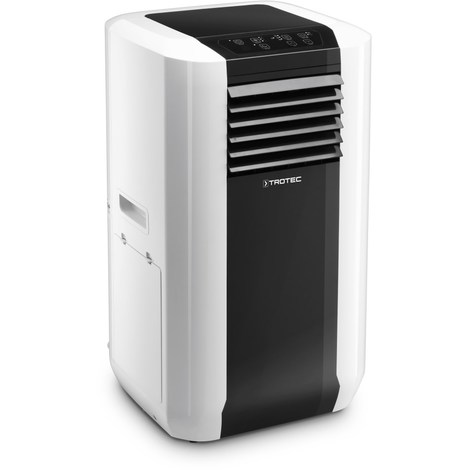 Monoblock air conditioners are, as the name suggests, made up of a single unit. While the most basic and least expensive air conditioners available, they are also the loudest. They often emit a sound level of around 50 to 70 dB. For reference, 50 dBs is about the equivalent of a quiet restaurant while 70 dB is comparable to a busy street.
Basically, anything over 50 dB is a bit annoying while prolonged exposure to 65-70 dB can have adverse physiological effects.
Split air conditioners: 30 dB+
---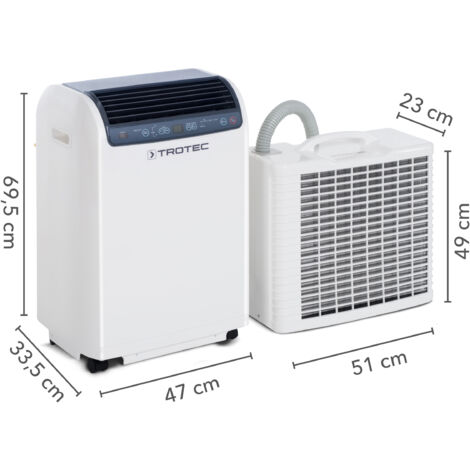 Split air conditioners are made up of two units that are linked by hoses: the outdoor unit contains the compressor and condenser while the indoor unit contains the ventilation system. While this type of air conditioner is more costly, it is also quieter as the motor is kept outside of the building – which, on the contrary, may not please your neighbours!
These devices usually emit a sound level of around 30 dB to 40 dB in the room in which they are used; 30 dB is comparable to the sound of rustling leaves in a tree while 40 dB is about the equivalent of a quiet office. On the whole, split air conditioners are considered pretty quiet.

Air coolers: the sound equivalent of a fan
---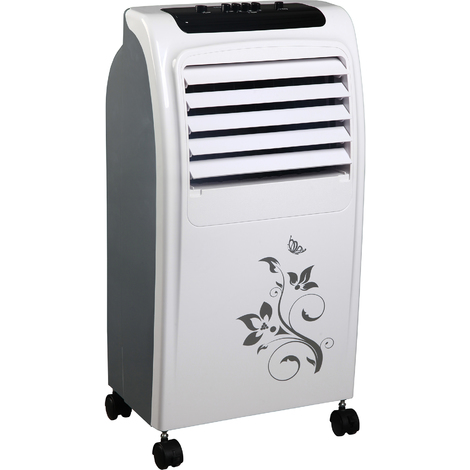 Air coolers do not condition the air but rather cool it down. These systems are equipped with a water tank (and sometimes ice) to draw in the hot air which then passes through a cooling pad, evaporates, and comes out as cool air.
They emit about the same sound level as a fan, which is around 45 to 55 dB; 45 dB being the equivalent to a quiet dishwasher and 55 dB, a calm classroom.
Silent mode and Eurovent label
Silent or sleep mode

An air conditioner on a
---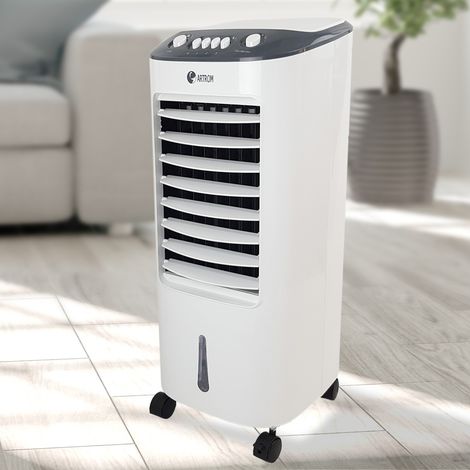 silent or sleep mode will progressively reduce the power of your device. While the temperature will also rise, the noise will fade, helping you to sleep. The noise level can get down to around 20 dB. Ten dB is about the equivalent to normal breathing while 20 dB is the level of a quiet conversation. It's worth noting that the WHO states that a constant level of 40 dB and above can lead to sleep issues (such as problems getting to sleep, waking in the night, etc.)

Eurovent label for guaranteed silence
---
Choose an air conditioner with a Eurovent label which certifies that the device performs in accordance with European and international standards.
Explore the ManoMano catalogue
Device
Tips for reducing air conditioner noise
Between power settings, installation and maintenance, there are plenty of solutions for making your air conditioner quieter.
Turning down the power to reduce sound level
---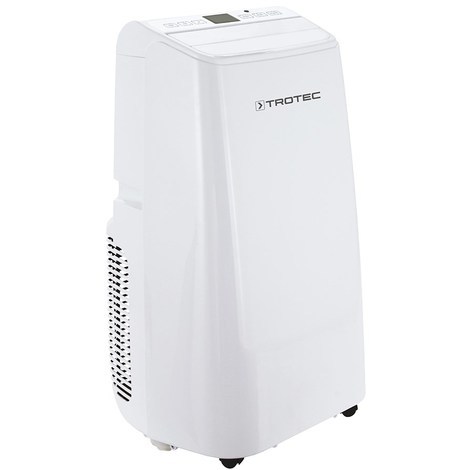 Start by choosing a portable air conditioner that is properly suited to the size of the room. If it is not powerful enough, you will have to switch it on for longer resulting in constant sound. If it is too powerful, you'll have too much power and too much noise.
Optimised installation for less noise
---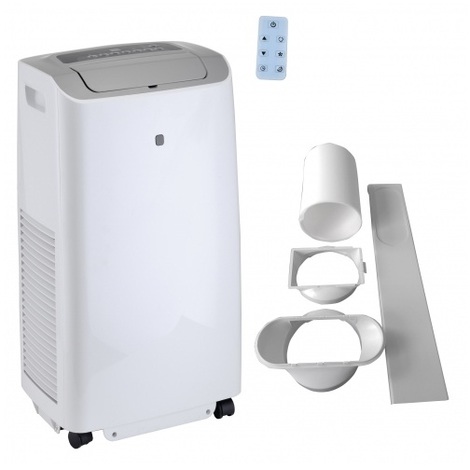 The way you install your air conditioner will also effect how much noise it emits. When it comes to double hose models, the hot and cool air hoses are usually kept in an open window which also lets in noise from outside. To solve this issue, you can get sound-insulating panels to place in the open area that are specially designed to allow your hoses to pass through. Another advantage here is that your air conditioner will cool more efficiently and lower your energy consumption (in turn, saving you money).
For an even quieter and more practical system, you can even connect your hose or hoses to an air vent that goes directly outside through a wall. You can also buy anti-vibration panels to place your air conditioner on to absorb vibrations and reduce noise. Finally, don't forget that while the outside unit of split air conditioners cannot be installed below a window, it also cannot be installed towards your neighbours' house.
Maintenance to keep your air conditioner quiet
---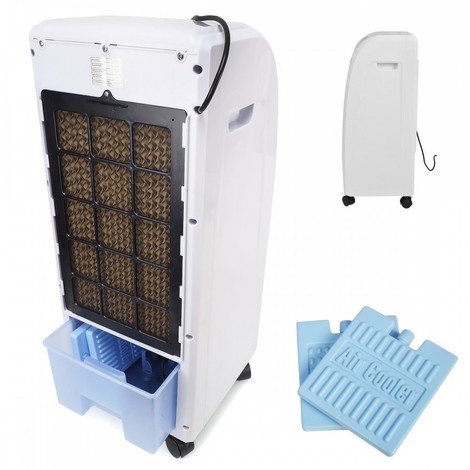 Caring for your air conditioner is a good way to keep noise to a minimum. Be sure to clean and oil your air conditioner on a regular basis.
You should also look out for any loose screws, as this can be the source of irritating sounds!

More information
Guide written by:
Sylvie, Ecrivain & journaliste brico/déco, Essonne, 276 guides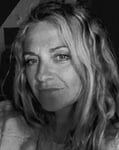 Après avoir travaillé au service de presse de France 2 et de la Cinq, j'ai choisi de laisser parler ma plume en m'orientant vers le journalisme et l'édition. Aussi éclectique dans mes goûts que dans mes écrits, passionnée de décoration et de bricolage comme d'histoire et de sciences, j'écris depuis plus de vingt ans sur ces thématiques. À mon actif : des ouvrages didactiques, romans et nouvelles, et de très nombreux articles brico déco regorgeant de conseils et d'astuces, expérimentés dans la vieille maison que je rénove peu à peu.
The products related to this guide