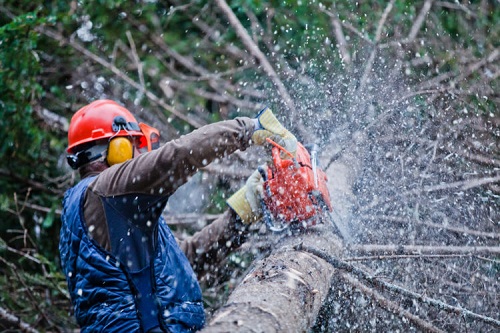 How to prune a tree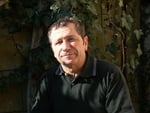 Guide written by:
John, Passionate gardener, Cambridge
57 guides
Pruning trees helps to get rid of dead wood, rebalance foliage and control the height and volume of the tree. This is best done when the tree is dormant either at the start of autumn or the end of spring to give your tree the best chance of healing. Read on to find out how to prune a tree. 
Important features
Choosing the right time to prune
Picking the right branches to prune
Cutting branches precisely and cleanly
Why prune trees?
---
Unlike trimming a fruit tree or hedge, pruning a tree often involves removing larger branches. It's important to ensure that your tree really does need pruning as this is a fairly traumatic process for the tree. Here are the main reasons why you might need to prune a tree:
To follow certain rules; remember that home owners do have the right to cut any tree branches that overhang their garden.
To clear branches overhanging buildings or electric cables when the crown has spread too far.
To cut off any dead wood before it falls off the tree.
To rebalance an uneven shape (after a storm, for example).
To decrease the size of a tree that is exposed to strong winds.
Steps
Choosing the right time to prune
Picking the right branches to prune
Cutting branches precisely and cleanly
Required skills 
---
Ideally, you should have a good idea of the anatomy and physiology of trees: you should be able to distinguish a healthy branch from a sick one and be able to spot suckers. It's also a good idea to have a good knowledge of the morphology of your particular trees in order to prune in line with their natural silhouette.
Using small tools like saws or secateurs shouldn't be too tricky but bear in mind that larger branches may require the use of a chainsaw. The job will also get tougher if you have to work from a stepladder; in this case, you might want to hire the services of a tree-cutting professional.
Time required
---
1 to 2 hours, depending on the size of the tree
Number of people required
---
1 person
Tools and equipment
---
Branch cutters or electric pruners
Tree loppers
Spatula and pruning sealer
Personal protective equipment (PPE)
---
Safety shoes
Ear defenders
Hard hat with chinstrap or forest helmet
Tree surgeons sleeves
Any other tree-cutting equipment you may need (e.g. ropes, harness, etc.)
Please note: this is a non-exhaustive list; be sure to match your personal protective equipment to the job at hand. 
Explore the ManoMano catalogue
Pruning saws
1. Choosing the right time to prune
---
Picking the right time to prune your tree will help your tree to heal quicker and inflict as little damage as possible. Pruning is traditionally done while the tree is dormant. The process will be easier when the tree doesn't have any leaves and you'll be able to better identify branches.
The best time of all to prune is the end of spring or the start of summer as this is when trees seem to heal more quickly. Avoid pruning at the start of spring as your cuts may cause the tree to lose excessive amounts of sap. Additionally, it's best to be sure that the frost has definitely finished for the season.
Ideally, you should prune several times over a period of a few years to avoid pruning a lot in one go as this is not good for the tree.  The best way to proceed is to plan ahead and cut branches while they're still young so you only have to prune small branches.
2. Picking the right branches to prune
---
Remove any branches that are growing from the roots and get rid of any suckers that have appeared on the trunk or under scaffold branches.
Remove any dead or broken branches.
Remove any branches facing the wrong direction (towards the ground or centre) or any crossing branches.
Thin out the centre of the crown as required to allow the light to enter.
Trim down any lateral branches that have grown too long to maintain the natural shape of the tree.
Cut any secondary branches growing upwards but keep the connecting branches.
Trim down any top branches as required to stop your tree growing too tall.
3. Cutting branches precisely and cleanly
Cutting a large branch in 3 steps 
---
Any branches measuring over 4 cm in diameter should be cut in three stages. This technique allows you to ensure that the branch doesn't fall of its own accord and end up tearing part of the bark below. Here are the steps to follow:
Around 20 cm from the trunk or supporting branch, trace a line with a saw underneath the branch you want to cut. Using a chainsaw or prune saw depending on the side of the branch, cut around a third of the way in.
Saw the branch from underneath a few centimetres below your first line; the branch should break, leaving behind a stump.
Cut the stump at the correct angle. You will have to cut diagonally but make sure not to cut too close to the trunk. This will allow woundwood to form around the cut. By following this technique, you'll avoid creating a stub.
 Pruning sealer: a controversial practice
---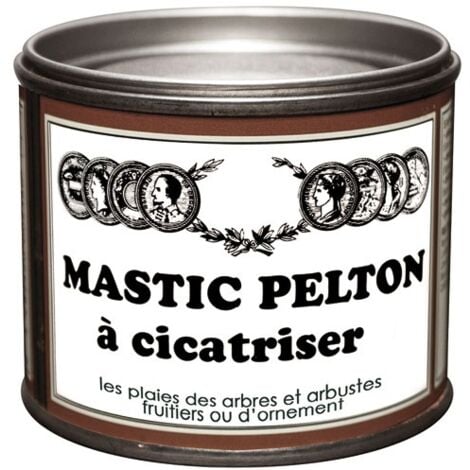 It generally used to be recommended to apply pruning sealer to any cut over 2 cm. However, many do not advise this approach as this layer is thought to trap in pathogenic micro-organisms, heat and moisture which creates the ideal environment for fungi. That said, pruning sealer does tend to be used on fruit trees to tackle disease and is recommended for sensitive trees such as lime trees, poplars and cherry trees.
Final tips for pruning a tree
---
Always work with very sharp tools in order to make neat, clean and tear-free cuts. Disinfect your tools between trees using alcohol or bleach.
Pruning should always involve a lot of forward-planning to ensure your tree maintains an even silhouette.
When cutting larger branches, you may need to attach a rope to the branch so another person on the ground can guide its fall.
Guide written by:
John, Passionate gardener, Cambridge, 57 guides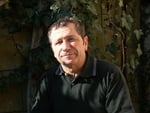 When I was young, I was already working in the family garden. Perhaps that is where my interest in plants and gardening came from. So, it was logical for me to study both plant biology and agronomy.   At the request of various publishers I have, over twenty-five years, written many books on the subject of plants and mushrooms (a subject that is close to my heart).They were mostly identification guides at first, but shortly after they were about gardening, thus renewing the first passion of my childhood.   I have also regularly collaborated with several magazines specializing in the field of gardening or more generally in nature. There is no gardener without a garden, I have cultivated mine in a small corner of Cambridge for the last thirty years and this is where I put into practice the methods of cultivation that will I advise you in as well.
The products related to this guide