How to prepare your vegetable patch in spring
Guide written by: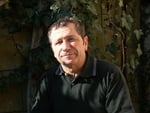 John, Passionate gardener, Cambridge
47 guides
Each year, gardeners everywhere look forward with to the first sunny days of the year marking the start of the best gardening months. From working the soil to composting and fertilising, sowing your seeds and planting your vegetables requires a lot of preparation. Read on for our top tips on how to prepare for spring.
Important features
Preparing the soil
Hand and power tools
Mulching
Fertiliser
When to prepare the soil
---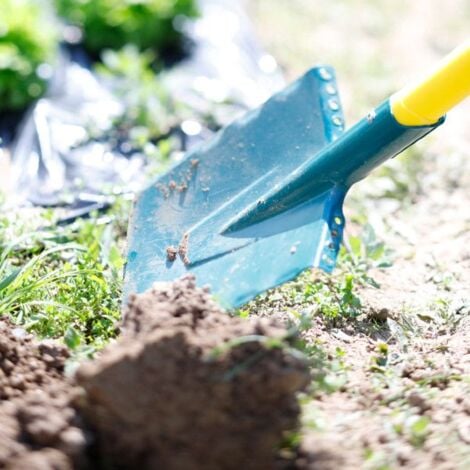 In autumn and at the start of spring, you will have to think about preparing the soil for the upcoming season.
Preparing the soil in a vegetable garden or patch is especially important
Especially in the vegetable garden, the preparation of the soil is crucial as it
results in a fine,
loose
earth
, that surrounds the
seeds
in a consistent way. This is favorable to the seed's successful germination and strong roots.
Working the soil during periods of frost is not recommended. It's better to wait for the soil to be properly drained, or that the
excess water has evacuated due to gravity
. A slightly dryer surface soil will be easier to work.
Removing weeds
---
In the spring, when the soil is slowly heating up,
biological activity
re-emerges and weeds start to grow. It's important to remove them before they get too big.
To
eliminate weeds without chemicals
, there's only one proven method: the manual one, using a tool like the weeder,
hoe
, or for highly motivated people,
by rolling up one's sleeves and removing them by hand
.
Ground work
Preparing the soil before sowing or planting itself consists of using a certain number of tools in order to
obtain a very fine surface soil
(the finer the better, as the seeds are small) and
free of weeds
. When
transplanting plants
, the standards can be lowered a bit, although the soil must be loose to promote proper rooting.
Explore the ManoMano catalogue
Hoe
What tools should I use to prepare the soil?
The first step in soil preparation is traditionally
ploughing or tilling the soil
. To accomplish this, one can use a
spade
or a
garden fork
. Another tool, one that has become very popular recently, is the
fork hoe
, equipped with two prongs. It is also referred to as a cantebury or double headed fork, or even a biofork, and has the distinct advantage of not only saving time and energy, but also avoiding upsetting the layers of the soil. It therefore better respects all the underground microfauna.
The next range of tools are useful for
breaking up mounds
, like the
claw weeder
or
garden fork
. They are similar to a typical
muck fork
except they have curved teeth, allowing for the removal of roots and pebbles at the same time. During this phase, fertilizer or
compost
can already be incorporated, so it will sit a few centimeters deep.
Last but not least, the
rake
is the finishing tool used to achieve an even finer soil, level its surface of the soil and remove any remaining weeds, big clumps or pebbles. Once prepared in this way, a surface is referred to as a
"seedbed"
. This last step is not always essential, especially for crops (potatoes, cabbage plants, tomatoes ...).
In larger gardens,
motorized equipment
is used. The
tiller
is used for ploughing and the
cultivator
for tilling.
For compact areas, it's best to avoid tillers or other rotating devices and stick to manual tools. The
tiller
, all things considered, has a number of disadvantages: it actually splits the plants' roots, some of which can become even more invasive, like
quackgrass and bindweed
. It also disturbs the different layers of the soil, and
kills whole regiments of worms
.
Explore the ManoMano catalogue
Compost
What to do with the mulch?
---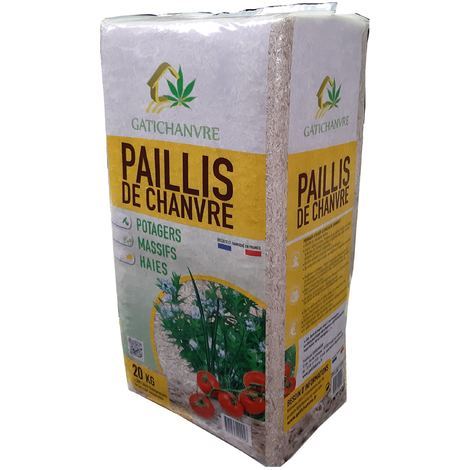 If you had the good idea to preserve the soil in mulch during the fall, you have already probably skipped the digging/ploughing step.
Now is the time to remove the
mulch
, or rather what remains of it after nature's small hands (fauna and micro-organisms) have broken it down. Add it to your compost pile: everything can be re-used. Once laid bare,
the soil will warm up faster
from direct contact with the sun's rays. You can slightly loosen the soil with a garden hook, as it will remove any
dry weeds
and sproutlings that have started to grow under the mulch.
Fertiliser le sol
---
Spring is the right time to add compost, as it be can incorporated in the first 10 centimeters by simply removing the first layer of soil with a garden fork. The compost should however be ripe, and free of worms. Worms are a sign that the compost is still maturing. You can also add dehydrated manure (powder or granules) or a fertilizer, as long as it is safe for the plants.
After using a green fertilizer
If you have used a
green manure in autumn
(rye, crimson clover etc.) then March or April is the time to grind it up, using a
lawnmower
equipped with a mulching system. The remains should then be shallowly buried and left alone for at least 1 month before sowing or planting. If you are skilled in handling the
scythe
, get ready to use it. The
sickle
can also be used for smaller areas. The last step is gather your harvest, and add it to your
compost pile
. You can now work your soil with the spade or garden fork.
Gardening advice
At the start of
March
, do
not forget to germinate the potatoes destined to be planted
. This process starts about 5 weeks before the anticipated sowing date, as you will need to spread them in a lit and cool area, while making sure it's not too cold. When the sprouts are 1 cm long, they are ready to be planted.
Split up the different plants, such as mint, sorrel, oregano and tarragon before sowing. Finally, one last piece of advice: if you have not done so during the winter, inspect your tools: repair those that have seen better days, change any
handles
that are looking fragile. There is nothing is more frustrating than having to stop working because of a broken tool!
Explore the ManoMano catalogue
Sickle
More Information
For garden lovers and enthusiasts who want more know-how, follow the links below for gardening related accessories, advice for our editors and more gardening guides:
How to choose your weeding tools?
How to choose your fertilizer?
How to choose your compost?
How to choose your weed killer?
When to prepare your seedlings?
How to choose your soil?
How to choose your greenhouse?
And for month by month guides:
What flowers should I plant in April?
Which vegetables should I plant in May?
Guide written by:
John, Passionate gardener, Cambridge 47 guides écrits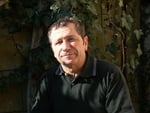 When I was young, I was already working in the family garden. Perhaps that is where my interest in plants and gardening came from. So, it was logical for me to study both plant biology and agronomy.

 

At the request of various publishers I have, over twenty-five years, written many books on the subject of plants and mushrooms (a subject that is close to my heart).They were mostly identification guides at first, but shortly after they were about gardening, thus renewing the first passion of my childhood.

 

I have also regularly collaborated with several magazines specializing in the field of gardening or more generally in nature. There is no gardener without a garden, I have cultivated mine in a small corner of Cambridge for the last thirty years and this is where I put into practice the methods of cultivation that will I advise you in as well.
The products related to this guide