How to prepare your garden for spring
Guide written by: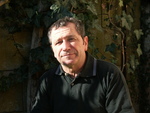 Jean-Marie, Jardinier passionné & auteur, Auvergne
163 guides
The start of spring marks the beginning of a busy period in the garden. Between clearing leaves and trimming trees, mowing the lawn and cultivating the soil, there's plenty to do. A great garden starts with good preparation so let us take you through all the necessary steps from weeding to planting bulbs!
Important features
Trimming
Preparing the soil
Weeding
Sowing seeds
Flower beds and borders: 7 tips to kickstart the season
---
At the start of the spring, turn over and rake the soil in any beds or borders containing perennial plants (heaths, potentilla, St. John's wort, etc.) and biennial plants (violets, daisies, etc.). This will help to aerate the soil and allow it to warm up more easily. Clean up your flowerbeds by getting rid of any dead leaves and clear around the base to encourage new growth. If your plants aren't in great shape, trim away any dead parts with pruning shears. If your plant looks like it's on its last legs, don't hesitate to cut it down to the base and let nature take care of the rest; most plants will manage to grow back from the base.
Trim back any plants that have grown too tall.
Check that the frost has not uprooted any of your plants and pack in soil around your plants as needed.
Uncover any plants that were covered for protection against the cold.
Separate any perennial plants that have become overcrowded.
Rock gardens must be weeded very early on as the soil around the rock heats up quickly in spring encouraging early weed growth.
Explore the ManoMano catalogue
Covered
Trees and shrubs: 6 tasks for springtime
---
Use pruning shears, branch cutters or a chainsaw to cut any branches that have been damaged by the wind or broken under the weight of ice. You can also use this time to prevent overcrowding by removing any tangled branches.
In March, trim any shrubs and hedges that need freshening up. Cut back any old wood to encourage new growth.
Any garden waste can then be put through a garden shredder and incorporated into your compost pile or used as mulch.
If you didn't already do so at the start of winter, trim your rose bushes before spring growth begins. For any climbing roses, it's best to keep the main branches intact while trimming back smaller offshoots.
At the start of the season, your vegetation will begin to spring back to life and branches will start to grow. Secure all climbing plants such as honeysuckle, brambles and clematis.
Wait until the sun has had enough time to warm up the ground properly before mulching your shrubs or roses.
Explore the ManoMano catalogue
Trimming
Planting bulbs, sowing seeds and pond maintenance
It's already too late to plant barefoot trees or shrubs, but you can still start some in pots. However, April is the best month to plant deciduous shrubs, climbing plants, roses and flowering shrubs like azaleas and rhododendron.

How to care for your bulbs
---
In March, it's best to start your summer-flowering bulbs in either a greenhouse or in trays or planters placed in a warm dry spot before you plant them in the ground in May.
Remove any wilted flowers from spring-flowering bulb plants, but leave the leaves untouched so that the plant continue to replenish itself.
Lillies can be planted in the ground in April.
Annual flowers: sowing seeds indoors and in pots
---
Loosen the soil in your flowerbeds (without turning it over) and add a light organic fertiliser.
Sow your annual seeds indoors or in the ground if frost is not a concern (for flowers like carnations, marigolds, etc).
More fragile plants like nasturtium and morning glory should be seeded in planters or trays.
Cleaning your pond before plant growth begins
---
Whether you have a decorative water feature or a simple pond, if your water feature needs a good cleaning it's best to do it before the weather warms up. This will help to protect your pond life as things come back to life in spring.
Get rid of any leaves, twigs or any other objects that may have fallen in the water.
Remove any aquatic plants that have become too invasive.
Check that your pond liner is still watertight and add any new plants as required.
If your water feature is equipped with a filtering system and pump, fire them up as soon as you notice the weather improving.
The start of spring is also an excellent time to add a new water feature to your garden.
Wait a few weeks after installing the feature – no earlier than May or early June – before adding any new aquatic plants or animals.
Explore the ManoMano catalogue
Animals
Caring for your lawn in the spring
---
April is generally the best month to sow a lawn.
Prepare the soil carefully
before adding any seed; don't be tempted to do this too soon. Instead, you should wait for the first weeds to grow before tackling them with a
hoe
. At this point, you are ready to
sprinkle
your
seed
before tamping down the soil and
watering
on a sprinkler setting.
For existing lawns, April is also the perfect time to dust off the
lawnmower
and get the first cut out of the way. You can also use a
scarifier
to freshen up the ground, especially after a very cold spell or if you have a lot of moss growth.
Finish by top-dressing
your lawn with a thin layer of well-rotted compost.
Weeding your pathways and patio
---
If you are looking to
weed a pathway or patio
, you can, of course, turn to a professional weed killer. That said, some boiling hot water in a
watering can
can also do the trick and will have less of an
environmental impact
. Pure vinegar is only a good option for younger weeds.
Remove any moss
that may have emerged over the winter between slabs using a trowel.
It's hard to resist the
temptation to fill your garden with new plants
as soon as the days start to brighten up! However, ice, snow and heavy winds are sure to have done some damage along the way so be sure to clear up and inspect your garden before the season really gets underway. Remember: the very best time to
get your garden ready for the spring is when winter starts to draw to a close
.
Explore the ManoMano catalogue
Watering can
.
.
Guide written by:
Jean-Marie, Jardinier passionné & auteur, Auvergne 163 guides écrits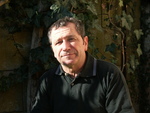 Haut comme trois pommes, je travaillais déjà au jardin familial. C'est peut-être de là qu'est né mon intérêt pour les plantes et le jardinage. Il était donc logique pour moi de suivre des études à la fois en biologie végétale et en agronomie.

 

Accédant à la demande de divers éditeurs, j'ai écrit en 25 ans de nombreux livres sur la thématique des plantes, des champignons (un sujet qui me tient à cœur), essentiellement des guides d'identification dans un premier temps, mais très vite aussi par la suite, sur le jardinage, renouant ainsi avec la première passion de mon enfance.

 

J'ai aussi collaboré régulièrement à plusieurs magazines spécialisés dans le domaine du jardinage ou plus généralement de la nature. Comme il n'y a pas de jardinier sans jardin, c'est dans un petit coin de l'Auvergne que je cultive le mien depuis 30 ans et où je mets en pratique les méthodes de culture que je vous conseille.
The products related to this guide