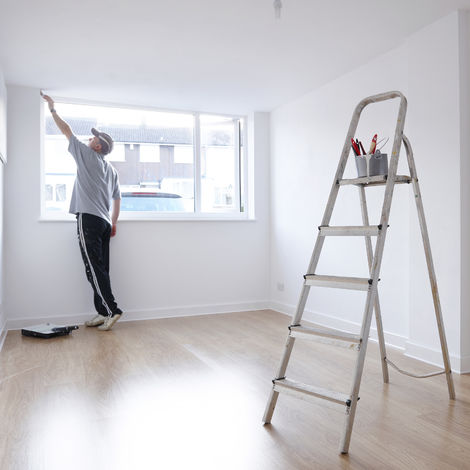 How to paint a nursery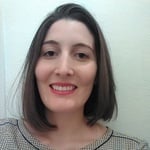 Guide written by:
Pauline, Self-taught handyman, Leeds
107 guides
Your choice of paint is absolutely key when it comes to decorating a nursery. It is essential to purchase a high-quality product to ensure the health of your new arrival and guarantee a great result. Follow our guide for advice on which products to look for and how to apply them.
Choosing the right paint for your nursery
The most important factors to consider when choosing a paint are colour and ease of application, but don't forget to think about the ingredients.
Child-safe nursery paint
---
If you're looking to paint a room for a newborn, you need to use an odour- and solvent-free paint. It's important to note that water-based acrylic paint is not always the healthiest option for your baby. Look out for any mention of VOCs (Volatile Organic Compounds) which are known to be harmful to health. Other red flags include any petrol-derived ingredients. Generally speaking, the paint should be made using primarily natural products. You may also want to go for a special anti-pollution paint designed to absorb around 60 to 80% of VOCs, in particular formaldehyde. These products are said to perform over time and are supposed to get to work in under 24 hours.

Relatively easy to find, A+ rated nursery paints are produced by a range of brands and offer a wide range of colours (as many as 1000!). That said, be careful not to fall for any slick marketing: even if a product that is said to be child-safe, it is still important to read the ingredients list carefully.
Picking a colour for your nursery
---
The colour or colours you choose for your nursery will not only decorate your walls –€" they'll also create an atmosphere. With this in mind, it's best to go for calm and soothing colours.
The following shades are always popular for nurseries:
beige (neutral or toned: e.g. orange-beige);
grey (neutral or toned: e.g. pink-grey);
pale blue;
pastel pink;
sea green;
white / off white;
pale yellow.
It is also possible to combine a number of shades; for example, by painting one wall darker than the rest or by covering one wall with a patterned wallpaper (e.g. dandelions, bears, fairies or animals). For a more unique look, you can paint the tops of your walls and the ceiling in one colour and the rest of the wall in another colour (white and taupe / white and grey, etc.). If you're looking for a bolder design, why not go for a horizontal or vertical strip of colour around the nursery?
How to paint a nursery for a newborn
First time painting a room? If you want great results when redecorating a nursery or painting a brand new room, there are a few important steps to follow.
Essential steps to painting a nursery for a newborn
---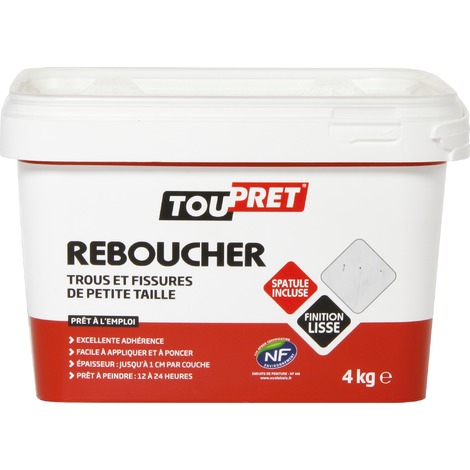 No matter whether this is the first time your nursery walls have been painted or you're simply redecorating, you will need to start by protecting your floors, skirting boards and furniture. Next, if an oil-based product has previously been used, make sure to clean everything using a degreasing cleaning product to remove pollution, dust and any marks made over time.
This is also a good time to fill in any unsightly holes (using plaster or a multi-purpose wall filler). Depending on the state of the walls in your future nursery, you might have to coat your walls with a thin layer of plaster before you proceed to painting. This should be left to dry for several days before you apply any paint.
Sanding your walls is also important as this allows your undercoat to adhere to the wall (if required). You can prep your walls using a handheld sander or, if you're feeling ambitious, some sandpaper and a sanding block! Finish by wiping down with a damp sponge and using a vacuum cleaner to get rid of any dust.
How to paint a nursery
Once the wall has been prepped, you are now ready to tackle the main paint job. It's time to apply your first coat of paint. If you are applying paint to new plaster, you can dilute this coat with 10% of water.
4 steps to painting a nursery
---
There are four basic steps involved in painting a nursery:
Tackle all corners using an edging brush.
Lay on paint with your roller in two separate sweeping strokes in a small area (e.g. 1 metre square).
Then work to spread the paint out to avoid any thick spots.
Join up the areas you have laid paint onto by spreading out the paint as you go.
You'll then have to wait before applying your final coat. It can take anything from a few hours to a full day for the paint to dry fully. That said, it is now possible to find nursery paint that doesn't require an undercoat which is a particularly handy option for expectant parents!
Quick tip: pink-to-white ceiling paint goes on pink and dries white to ensure you don't miss a spot!
3 mistakes to avoid when painting a nursery
1. Starting at the base of the wall
---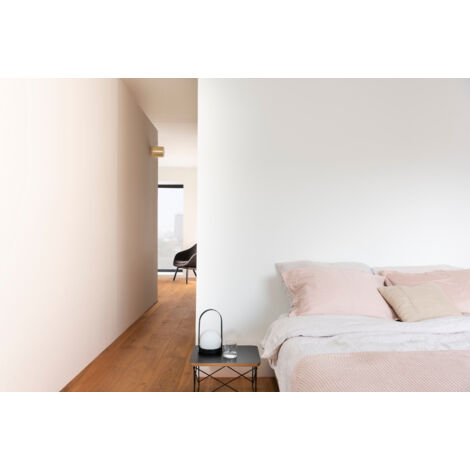 In order to avoid paint splashes, you should always start painting at the top of the wall and work your way down to even out the product.
2. Removing masking tape after the paint has dried
---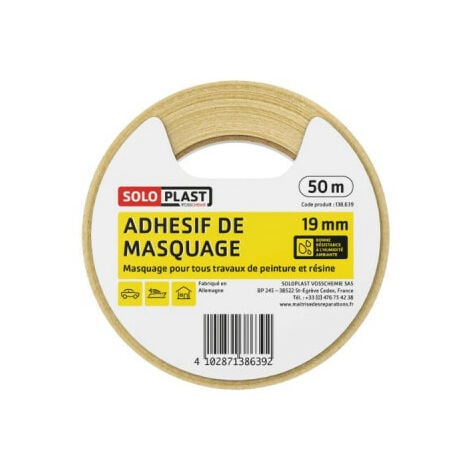 If you don't want to start your edges again, it's best to remove your masking tape when the paint is still wet.
If you really want to wait until the paint is dry, run a cutter tool along the masking tape over skirting boards and around sockets to avoid mistakes.
3. Painting one week before your due date
---
In order to allow the paint to dry and the room to air out in time, it's a good idea to paint your nursery at least a few weeks before your due date. The same applies to assembling any nursery furniture to ensure your nursery air is clean and healthy (this can take between 4 to 6 weeks).
Now you've got all the info, all that's left to do now is to pick out your colours and rollers!
Guide written by:
Pauline, Self-taught handyman, Leeds, 107 guides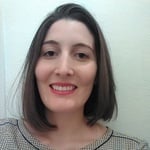 With a handyman-father, I grew up with the soft sound of the sander and hammer on weekends. I am both manual and cerebral (yes, it is possible.), I learned the basics of DIY and the customization of furniture because I was passionate. The salvage mentality is a true way of life that allowed me to know how to use all the tools and products needed to give something a second life, from sander to varnish. I have two favorite activities: the transformation of old furniture and decoration tips. I am always ready to lend a helping hand to revamp a table or to restore a mirror that was intended for the trash that will become a friend's centerpiece. I'm convinced that it's possible to reinvent an interior by small, regular modifications, I constantly research low-cost, test ideas.
The products related to this guide