How to organise a small bathroom
Guide written by: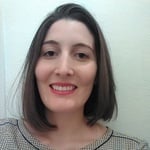 Pauline, Self-taught handyman, Leeds
83 guides
Getting a small bathroom in order can be a tricky task. However, that's not to say there aren't solutions for making the most of your space. With crafty storage solutions and an organised layout, your compact bathroom will provide all the comfort you need! Read on for our top tips.
Important features
Storage type
Layout
Shower or bath
Optimise space with handy storage options
Make the most of your larger items
If you plan on installing a
washing machine
in the
bathroom
, think about the best type to suit your space:
Top loading machines will save on space horizontally (about 40 cm), but you will require space above the unit to open the door;
Front loading machines are wider (50 cm approx.) but do not require any space directly above the machine.
In general, a washer-dryer combo is an ideal way to space space in a small flat and to help you dry large items such as sheets and
towels
. Alternatively, you can
install a wall-mounted
retractable
clothes horse
which will save you from
drying your clothes in the middle of the living room
.
If you're into DIY, why not explore more creative storage options, such as storing your
cleaning products
within
bathtub
panel?
Shower shelves
are also a great option.
Two-in-one items are also ideal for making more room. A
heated towel rail
will warm up your bathroom and dry your towels quickly and efficiently. Some models even feature a
thermostat for automatic operation
.
Opt for a shower over a bath
Without a doubt, a shower will take up less floor space than a
bathtub
. What's more, the space that would have been taken up by a bathtub can be used for
a washing machine, a piece of furniture
or a
laundry basket
.
With the extra space, you could also easily create a handy
storage area
by simply adding a
curtain
or a pull-down blind. At the base of this make-shift cupboard, you can store your
laundry basket and other household necessities
(including
buckets
and
brooms
). Any extra space above head-height can be used to install
shelves
for tidying away
cleaning products
, beauty products, a jewellery box, and any bathroom linen.
Designing and decorating a small bathroom needn't be tricky; you just need to take the time to think out all your options. The key is to take full advantage of the entire room with practical floor-to-ceiling solutions.
More information
Follow these links for advice on bathroom accessories and more helpful guides:


Did you find this guide helpful?
Guide written by:
Pauline, Self-taught handyman, Leeds 83 guides écrits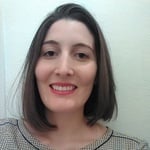 I'm a dog trainer by profession, but every weekend I put the whistle down and pick up a tool. The trainer mindset is not so easy to set aside - whether with four-legged or two-legged friends, I love giving advice!

I've been a huge DIY enthusiast for as long as I can remember. I grew up in a house where the whir of the sander was the soundtrack to my weekends - not very relaxing, but always satisfying! DIY challenges our brains as well as our brawn. I've worked hard to teach myself the basics of DIY, decorating and customising furniture. That said, I love what I do. DIY is a way of life, and the tools you learn aren't just the ones you can hold in your hands.

I'm as passionate about animals as I am about DIY, and it's my goal to pass that passion on to others. I know that for some, understanding animal behaviour is as much of a puzzle as figuring out which tool is best for the job. That's why I offer guidance to pet owners specifically - because home is where the heart is for humans and animals alike!

So now that I've introduced myself, it's time to do some DIY - dog or cat sidekick optional!
The products related to this guide