How to mulch with a lawnmower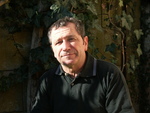 Guide written by:
Jean-Marie, Jardinier passionné & auteur, Auvergne
168 guides
Mulching a lawn is a mowing technique that involves leaving the grass clippings in place instead of collecting them in a grass box. A mulcher mower works to break down the clippings and spread them over your lawn. This organic matter then feeds your lawn as it decomposes. Read on to find out how to mulch your lawn.
Mulching a lawn: how does it work?
---
The blade and deck of a mulcher mower are specially designed to keep the grass clippings suspended. This allows the blades of grass to be cut into much smaller pieces before they fall back to the ground.
The pulverised grass clippings then settle down between the remaining blades of grass on your lawn. Ideally, you shouldn't be able to see the effects of the mulching; in fact, you shouldn't be able to tell that the lawn has just been mowed. However, this is only possible if you keep on top of mowing. Most lawnmowers are able to perform this function, even if they are not designed to do so automatically.
The advantages of mulching a lawn
---
Grass clippings are a natural nitrogen-rich fertiliser that contribute valuable nutrients to the soil.
You will no longer have to fertilise your lawn or, at the very least, you'll find yourself doing it much less.
Mulching helps to save time as you'll no longer have to empty your grass box or bag or rake up the grass clippings.
You'll save yourself trips to the garden waste bin and you won't have piles of rotting grass lying around.
The grass is cut very evenly which makes for a more attractive lawn.
Mulching a lawn helps to stop it from drying out.
You won't get grass stuck on your shoes after mowing.
In the autumn, mulching a lawn allows you to break down dead leaves at the same time.
Disadvantages of mulching a lawn
---
Mulcher mowers only perform properly on relatively short grass. You must therefore mow on a regular basis before your grass gets too long. Alternatively, you can give your lawn a once over with a mower equipped with a bag or mower box (on a long grass setting) and then proceed to mulching it afterwards.
Wet grass is difficult to mulch.
You will have to clean the mower deck after each use, taking care to remove all grass residue as fine grass clippings tend get stuck to the deck and will form a hard layer when dry.
You will have to mow much more often than with a classic lawnmower. It may be necessary to mow as much as two or three times a week when your grass is growing at its quickest rate.
If you only mulch your lawn, thatch can form over time. This will deprive your grass of air and light, and eventually suffocate your lawn. Moisture may also build up at the soil surface which can cause disease to set in.
A non-mulching cut should therefore be carried out from time to time. To remove built-up thatch, you'll need to use a scarifier or dethatcher.
It's a good idea to use a scarifier at least once a year to clean up and remove any moss from the surface of your lawn.
The blade must be properly sharpened.
You mustn't attempt to cut too much off your grass at once (a maximum of about a third of its height).
Lawns can only be mulched a lawn at a moderate pace.
Explore the ManoMano catalog
Mulcher mowers
Mulcher mowers
Mulching kits
---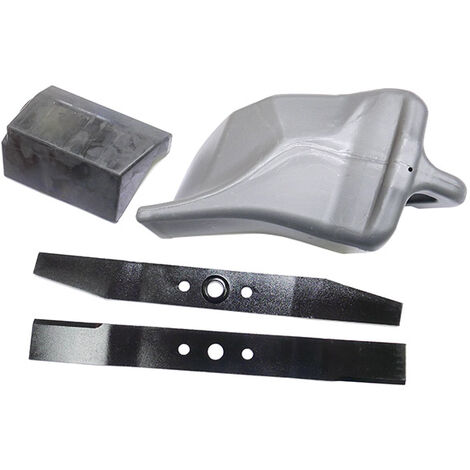 Your lawnmower may already have a built-in mulching mode. If not, you can get a mulching kit.
This type of kit is made up of:
a mulching plug to hold the grass under the deck instead of being ejected to the grass box or bag;
a special blade that can be adapted to all types of mowers; some feature up to four cutting blades.
Mulching mode
---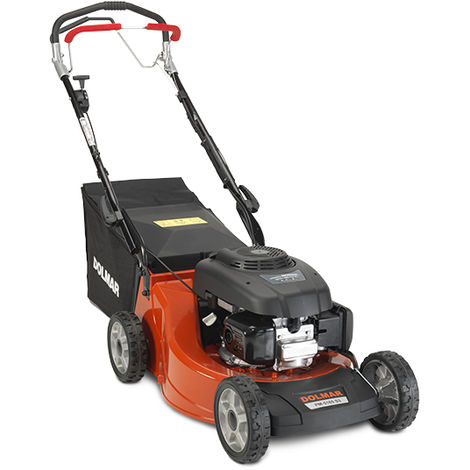 Specially designed mulch mowers do not feature a discharge chute for sending the grass into a grass box. It is also possible to find models with three modes: mulching, side discharge and collection (via a grass box to the rear). It's worth noting that most robot lawnmowers will feature a mulching mode as they are not generally equipped with a grass bag or box.
Lawnmowers with a mulching mode are equipped with a handle that, when activated, keeps the grass suspended in the deck for longer; this ensures that the grass is cut more finely.
It is possible to get a similar result to a mulcher mower by simply removing the grass bag or box from a classic mower. Just be sure not to wait too long between mows to ensure your grass doesn't get too tall. It's also worth noting that lots of mowers equipped with mulching plugs are sold as 'mulcher mowers', but they will not mulch the grass to the same extent as a mower with a specially designed deck and blade.
Explore the ManoMano catalog
Classic mower
How to mulch your lawn properly
---
If possible, start from a different direction each time you mow. This will allow for a more even cut and ensure the grass is evenly distributed.
A mulching kit allows you to alternate between mulching and regular mowing; this presents a number of advantages. For example, you can mulch your lawn when the grass is growing at a slower pace and then switch to collecting your clippings once the grass gets too long, wet or starts growing too quickly.
Guide written by:
Jean-Marie, Jardinier passionné & auteur, Auvergne, 168 guides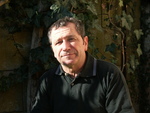 Haut comme trois pommes, je travaillais déjà au jardin familial. C'est peut-être de là qu'est né mon intérêt pour les plantes et le jardinage. Il était donc logique pour moi de suivre des études à la fois en biologie végétale et en agronomie.   Accédant à la demande de divers éditeurs, j'ai écrit en 25 ans de nombreux livres sur la thématique des plantes, des champignons (un sujet qui me tient à cœur), essentiellement des guides d'identification dans un premier temps, mais très vite aussi par la suite, sur le jardinage, renouant ainsi avec la première passion de mon enfance.   J'ai aussi collaboré régulièrement à plusieurs magazines spécialisés dans le domaine du jardinage ou plus généralement de la nature. Comme il n'y a pas de jardinier sans jardin, c'est dans un petit coin de l'Auvergne que je cultive le mien depuis 30 ans et où je mets en pratique les méthodes de culture que je vous conseille.
The products related to this guide