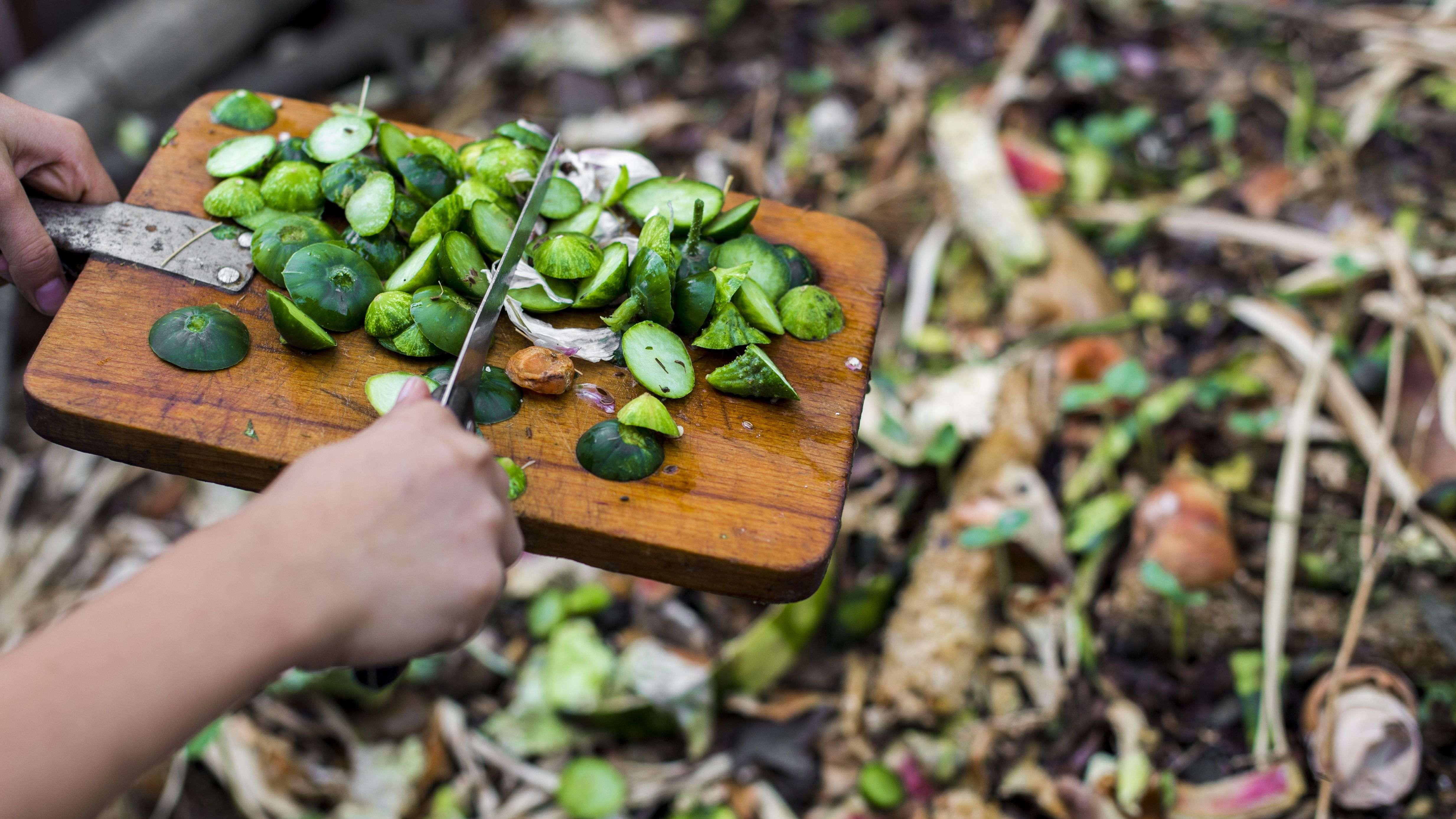 How to make compost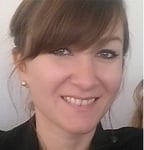 Guide written by:
Crystal, Owner of a small gardening business, Oxford
33 guides
Compost is a natural fertiliser that is made and used by gardeners to infuse soil with much-needed nutrients. There are several different techniques for making compost including surface composting, heap composting or using a composter. Read on for our top tips on creating nutrient-rich compost!
What is fertilisation?
Fertilisation involves replenishing garden soil with all the nutrients it requires to grow plants. Fertiliser is especially important for vegetable gardens and fruit trees which require a fair bit of soil care. Ornamental plants, on the other hand, tend to require fewer nutrients and will usually be satisfied with an annual top-up of fertiliser. There are several ways to fertilise your soil, including the use of compost. 
Why fertilise your soil?
---
Soil isn't just a lifeless base for your plants; it actually contains a lot of life. Like all living forms on Earth, it requires nutrients to survive and support plant groth. Many gardeners believe they are doing the right thing by not adding anything to their garden. While this approach might avoid some imbalances, it can very quickly lead to others. The main consequence of leaving your soil to its own devices will be a decrease in humus.
Humus is an organic substance that is responsible for soil life. Formed by decomposed vegetable and animal matter, humus constantly breaks down as it oxidises. If it is not renewed with dead plants and animal matter, the soil will become malnourished and unable to offer the right kind of nutritional support to plants. It is therefore crucial to replenish the humus in your soil regularly and this can be done in various ways. Gardeners commonly create their own fertiliser through composting.
Compost: a natural way to fertilise soil
In order to maintain or increase the fertility of the soil, the average gardener will have to add around 10 to 30 kg / 10 m² of compost each year. Home composting is a completely natural way to obtain a valuable fertiliser. Compost is generally made up of a mixture of decomposed plant materials and manure.
The three main goals of garden compost
Maintaining soil fertility
---
Compost replenishes the nutrients that have been consumed by growing crops. This natural fertiliser provides essential nutrients to plants and is produced by home and garden waste.
Creating humus 
---
Humus is an organic material formed by decomposed plant and animal material mixed with active fungi and bacteria in the upper layer of soil.It is the only way to ensure your soil remains fertile and is created naturally without any human input.
Household waste recycling
---
The average home creates a lot of vegetable and organic waste. Put this waste to good use by making a natural and environmentally friendly fertiliser.Given the substantial environmental impact of waste treatment, composting is just one way to live a little more sustainably.All organic materials can be incorporated into your compost and can be mixed or gathered separately; this will ultimately depend on their composition, appearance and moisture content.
Materials used to make compost
Below is a non-exhaustive list of materials that can be used to make compost. They have been categorised according to composition and nutritional content.
Low carbon

Rich in nitrogen

Rich in carbon

Low in nitrogen

Paper and cardboard (black ink only)

Grass cuttings

Green plants (tops, weeds, cabbage leaves)

Kitchen waste (peelings, leftovers, rotten vegetables)
The following items should never be added to compost:
Any diseased material;
Any paper printed with coloured ink (extremely polluting);
Coal ashes;
Pebbles (not decomposable);
Unmulched wood.
Composting techniques
There are three different techniques for making compost. Your choice of method will depend on the amount of space you have for a compost pile and how much care you are willing to put into it.
Heap composting
---
Heap composting is a technique that consists in forming a pile of compost on the ground. The different materials are blanketed in horizontal layers, a bit like a lasagne. The advantage of this technique is that it forms compost very quickly. The disadvantage is that it is that it requires a large volume of space and a lot of work (heaping, raking, etc.).
Using a composter
---
A composter can be used as an alternative to heap composting. This involves building up layers of organic material in a large container. Composters are generally plastic cylinders or wooden cubes with one removable side for throwing on waste.While composters are easy to find, you can also make your own. The advantage of using a composter is that it usually takes up less room than a compost heap.
Surface composting
---
Surface composting is designed to recreate a form of natural plant decomposition. Old plant material is left directly on the soil to decompose before more planting takes place.The main advantage of this method is that it saves a lot of work as you do not have to pile up or rake your compost.
Explore the ManoMano catalog
Raking
Making a compost heap in 5 steps
---
There are five main steps involved in creating a compost heap.
Stacking up your compostable materials in a separate but easily accessible corner of the garden.
Watering each layer generously and adding some dirt, wood ash and rock powder (limestone) to the top of each layer.
Mixing up the materials while attempting to create a good balance of nutrients (see table above). That said, even unbalanced compost will produce a satisfactory result; it will simply take a bit longer to eventually restore the right balance.
Add young nettles to the heap to serve as a catalyst.
Cover the pile with straw, dried grass or dead leaves and finish off the pile with a few shovelfuls of soil.
If it rains a lot where you live, you may need a plastic sheet to cover your heap.
Explore the ManoMano catalog
Grass
How to know when your compost is ready
Heat production
---
Due to the activity of the micro-organisms developing in your compost pile, it will start to heat up. Compost heaps can reach up to 60°C, at which point the temperature will slowly start to fall back down. When the pile reaches its peak temperature, one of two irregularities can emerge:
The material starts to appear dry and grey-white fungal filaments start to make their appearance: the pile needs water, the balance can be corrected by adding water;
The materials are paste-like, green and give off a foul odor: the pile contains too much water. Build a new heap making sure to incorporate dry material.
Ripe and half-ripe compost 
Once the heat starts to die down, composting worms will move into the heap; these worms are pinkish red in colour and have white rings. This is a sign that the compost is partially matured and ready to be spread on nutrient-deficient or sandy soil (preferably in autumn).
Semi-mature compost can also be used asmulch to be spread around plants and topped off with a thin layer of dried grass or straw.
Mature compost is used in the same way as semi-mature compost. However, it can also be buried when planting trees and shrubs. This highly concentrated fertiliser is blackish in colour and should look very similar to standard commercialised compost.
More information
For more advice on tending your garden, check out the following guides:
Guide written by:
Crystal, Owner of a small gardening business, Oxford, 33 guides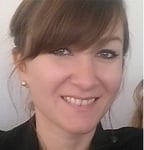 From a background in waste transportation, I became a farmer specializing in organic market gardening. A graduate of a professional baccalaureate in Agronomy and Horticultural Production, I tried for several years as a young farmer to settle in the beautiful region of Oxford.   After many disappointments, I finally started a small-business in home services, specifically in gardening, assisted by my loving, dear husband. Passionate about nature and wild edible plants, I am very attentive to ecological solutions and respectful of our environment in all aspects of my daily life.   From the vegetable garden to the flower beds, from seed to harvest, I have all kinds of advice up my sleeve. Do not hesitate to ask me your questions.
The products related to this guide