How to maintain your garden shed?
Guide written by: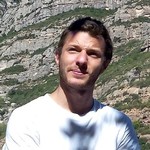 Lukas, Constructeur bois passionné, Marne
36 guides
Before the application of varnish or paint, a garden shed can be cleaned, sanded and treated. Rustproof protection ia available for the metal garden shed, and the same goes for fungal protection or insect repellent for the wooden garden shed. All this in hopes of treating and repainting your garden shed, to increase it's life span!
Important features
Material
Painting
Treatment
Varnish
Price
from £5.00 to £265.00
Metal garden shed maintenance
A
metal garden shed
is an excellent option for your garden, provided you are rigorous about its maintenance. In contact with the exterior and atmospheric elements, an
unmanaged
metal shed has a very limited lifespan - due to the metal's natural reaction. To start with, its aesthetic appearance will degrade, then the rust will extend to weaken the structure. It is of course possible to repaint it with
special metal paint
but a periodic cleaning is much simpler and cheaper.

How to clean
A
garden shed
can be made of different metals: aluminum, iron or stainless steel, galvanized or not. Although a layer of
special protective paint
can protect your shed, you must be careful and avoid high pressure washing!
The most effective and least hazardous solution is the old fashioned
bucket
with water and soap. Equipped with a
non-abrasive sponge
, you simply have to scrub, making sure that your sponge is not dripping wet! Using the
hose
is not prohibited but should be reserved for hot weather!
Which products to use
There are many
cleaning products
available for metal garden sheds. As a general rule, go for a
non-aggressive and environmentally friendly product
. Marseillan type soap is often enough to do the trick.
A sponge is really the only tool you need, but a bristle brush or iron wool can be used to eliminate small patches of persistent rust.


Composite garden shed maintenance
Composite is an excellent material to choose for a
garden shed
: easy to clean, rot-proof, it does not require any maintenance paint. It's only fault is that it can
tarnish when faced with long exposure to UV
.
How to clean
Using a low-pressure water
hose
or a sponge and soapy water. Rub to remove any dirt. Then rinse with clean water if soap was used.
For a special composite cleaning treatmets, follow the manufacturer's instructions carefully.
Which products to use
Specific cleaners for composite materials are available, either in concentrate or not. These products' advantage is that they will thoroughly clean and restore your garden shed's original shine, or at least revive its color.


Wooden garden shed maintenance
A wooden garden shed requires constant maintenance because, besides being subject to water and UV, it is also of very tasty to xylophagous
insects
!
It almost never stays natural, receiving at least one
treatment against parasites
:
stain
,
varnish
or
wood paint
. These treatments are however not going to last forever and additional
wood maintenance
will quickly prove crucial!
Some garden sheds may not require treatment because they are composed of
Treated High Temperatures
(THT)
wood
,
autoclave-treated
through impregnation or simply
rot-proof
(exotic woods).
Exotic wood oil
is then required for the finish.
How to clean
Cleaning of a wooden garden shed will ultimately depend on the protection it has received. A good scrub with a nylon brush is enough to protect a stained garden shed, because the stain penetrates the wood inside and does not in itself form an outer protective layer such as paint or varnish does.
A garden shed painted with
wood paint
is cleaned with a bucket and a sponge - soapy water can be used, the soap being preferably
environmentally friendly
. In case of a persistent tasks, you can use the abrasive side of the sponge, but be sure to apply only a slight pressure to avoid scratching or
tarnishing the paint
.
If you want to remove the current treament, be it stain, paint or varnish, simply apply a
degreaser
. This will
remove the protective layers
and flush the wood completely. A
stripper
can also be used in the pre-application phase of paint or varnish.
Which products to use
When it comes to maintaining a wooden garden shed, it's difficult to recommend a specific product, as there are so many - nylon brush, cloth, soapy water etc. You can even use black soap and warm water to promote a shiny surface on tinted wood, but not painted wood.


How to repaint a metal garden shed?
How to treat a wooden shed?
Several possible treatments are available to protect, tint or color a wooden garden shed. Depending on the expected result and the initial treatment of the wood, several solutions can be valid.

Preparation of the wooden shed
Before any application, sand your garden shed in several passes in order to remove the old layers of treatments and to give the surface a homogeneous feel. Feel free to use a cleaner or degreaser, if required.
Fungus and insect repellent

Treatments against fungi and insects are durable and very much required in order ensure the durability of the wood. In case of garden shed renovation, this treatment should be carried out first, before applying varnish or paint. Remember that the majority of varnishes also offer some degree of fungal treatment, insect repellent and wood coloring.
Degreaser
A degreaser gives
the wood back its original color
, and is applied before a stain or varnish.
Wood tends to turn gray due to the effect of
time
and UV rays. This product should be applied with a
brush
and a
protective mask
should always be worn.
Oil

Oil, stain, varnish and wood paint are so-called finishing products. They are applied last. The applied oil treats the wood by saturating it.


Post-preparation phase
Garden shed: wood paint or stain?
The main difference between paint and stain is that the
paint will create a film
over the wood while
the stain is non-film-forming, microporous and water-repellent
. The latter will penetrate the surface and depth of the wood fibers to protect it,
leaving the veining of wood
as the only visible sign.
One option is not inherently more efficient than the other. Paint requires less maintenance and presents a wider variety of finshing options, colors and patterns , while the stain needs to be re-applied every 2 to 8 years depending on its quality. The quality is primarily based on the level of dry extract in the stain's composition.


Because it is water-repellent, drip-resistant and air-permeable, stain allows the wood to breathe and makes it easier to sand it if needed for any eventual application of new product. In addition, the stain gives your garden shed a traditional look, thanks to a tint that looks suspicously close to natural wood, even leaving visible knots and veins.


Treat your garden shed in 5 steps

Step 1: The Great Cleaning
Whatever material your garden shed is made of - metal, wood, composite - the first requirement is a thorough cleaning, to leave only a healthy base. Refer to the tips in this guide for instructions on how to clean each specific type of material.
Step 2 - Choose your products
Define which finish and treatment products are right for you. This step allows you to plan for the tools you will require - abrasive paper, nylon brush, wire brush etc. - as well as individual equipment and
protections
.
Step 3 - Sanding
The entire surface of the garden shed is normally sanded in order to improve the treament product's grip
. It is best to use a
rotary sander
- the orbital kind - but a simple
sanding block
can do the trick.
Two passes of 108 or 180 grade sand paper should be enough
- this should obviously be refined according to the thickness of paint or varnish that you're working with. Then rinse and/or brush to remove any lingering dust.
Step 4 - Preventive Treatment
For metal or wooden garden sheds,
applying a protective treatment
is highly recommended. For wood, this can mean
insect and fungi treatment
. For metal, it is first and foremost an
anti-rust undercoat
that you will require. Be attentive when selecting your
wood treatment products
or your
metal treatment products
to avoid any mishaps!
Step 5 - Finishes
More information
For first time shed owners, enthusiasts or anyone who is curious about renovating their garden shed, follow the links below for related accessories, advice from our editors and more helpful guides:
And to work safely
Did you find this guide helpful?
Guide written by:
Lukas, Constructeur bois passionné, Marne 36 guides écrits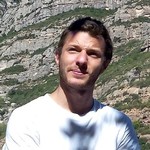 Après avoir quelques temps roulé ma bosse dans le bâtiment, notamment dans tout ce qui touche à la rénovation – peinture, carrelage, menuiserie, pose de cuisine et de salle de bain – j'ai décidé de passer un diplôme de « Monteur constructeur bois » et j'ai bien fait car rien n'est plus plaisant que de travailler sur une charpente ou de concevoir une maison en bois !


Tout ce qui touche au travail du bois me passionne, et construire ma propre maison dans ce matériau est un de mes buts !


Je suis également un adepte de l'outillage du bâtiment : j'adore m'informer sur les innovations, les méthodes d'utilisation, les astuces ou les performances de chaque nouvel outil du marché, que ce soit en rapport avec le travail du bois ou non ! Je me ferai un plaisir de vous conseiller et de vous aider dans vos choix !
Bon bricolage !
The products related to this guide