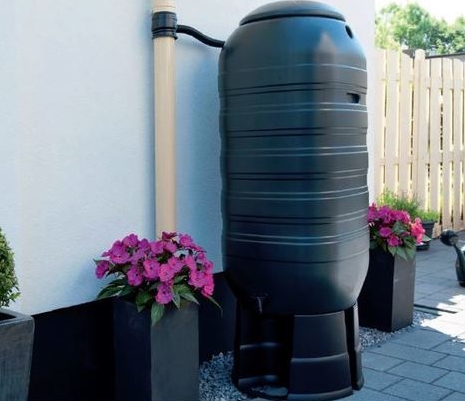 How to install a water butt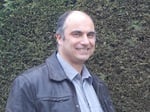 Guide written by:
Albert, Manager of a gardening service, Leicester
49 guides
Installing a water butt is an economical and environmentally friendly way to water your garden. Designed to connect to your downpipe via a rainwater diverter, these systems are used to collect and store rainwater. Read on for our step-by-step guide to installing a water butt.
Important features
Setting up your water butt
Marking out your connections
Drilling the downpipe
Drilling your screw holes
Installing the water butt
Connecting the downpipe to the water butt
Why install a water butt?
Water is a precious resource and one that is becoming increasingly scarce with intensive water use making the water table drop all over the world. The price of water is constantly rising and drought restrictions are becoming more and more common. Using rainwater for certain tasks can help to limit the burden on mains water supplies and, in turn, decrease your water bill if you have metered water. Rainwater doesn't contain any chemicals, such as chlorine, which are often added to public water supplies; it is pure and also slightly acidic which makes it ideal for watering your plants.
Rainwater can be used around the house but cannot be consumed as rainwater is not potable. If you do want to use rainwater to drink, you will need to set up a special regulation rainwater harvesting system in addition to your regular water network.  Outdoor water butts, on the other hand, couldn't be easier to install: you simply need some space around your downpipe to connect a rainwater diverter. Otherwise, a bit of patience and diligence when it comes to installation and that's about it! What's more, as long as you are not feeding the water into your home there are no legal restrictions on installing a water butt so you're free to fit your system whenever you like! To help you get started, read on for our step-by-step guide to installation.
Steps
1. Setting up your water butt
2. Marking out your connections
3. Drilling the downpipe
4. Installing the water butt
5. Connecting the downpipe to the water butt
Required skills
---
You don't need any particular skills to install a water butt beyond some basic DIY knowledge. In short, if you're able to put up your own shelves, you shouldn't have any trouble installing a water butt!
Time required
---
1 hour
Number of people required
---
1 person
Tools and equipment
---
● A Phillips screwdriver
● A drill
● A hole saw
● A spirit level
● A pencil
Personal protective equipment (PPE)
---
Please note: this is a non-exhaustive list; be sure to match your personal protective equipment to the job at hand.
Explore the ManoMano catalog
Pencils
1. Setting up your water butt
---
Work out the best position for your water butt. The distance between the water butt and the downpipe should not exceed the length of the connector. The ground must be even and perfectly level. You can check this using a spirit level.
2. Marking out your connections
---
Ensure that the rainwater diverter is able to reach the top of the tank from position you have chosen. Use a spirit level to mark out where the connector will reach the water butt. Make sure that this line is centred exactly where the connector will be installed. Next, mark out a line at the same level on your downpipe. Make sure that these marks are perfectly aligned. This will help to ensure that the water butt can work as an overflow to allow excess water to drain away through the downpipe when the water butt is full.If your spirit level isn't long enough, place a plank of wood or a small straight edge between the water butt and the pipe and place your spirit level on top to check that everything is level. You can then use a pencil to draw your two lines onto the water butt and pipe.
3. Drilling the downpipe
---
Attach your hole saw attachment to your drill ensuring that the diameter matches that of the rainwater diverter socket. Check that the hole saw bit is compatible with the pipe material; this may be metal or PVC. Use the pilot drill of your hole saw to centre the drill on the line you have marked out and start drilling. Repeat the same process on the water butt if required. Use a file or sandpaper to file down the edges of the holes. Turn the water butt upside down to get rid of any shavings from inside the tank.
Explore the ManoMano catalog
Sandpaper
4. Installing the water butt
---
Insert the rainwater diverter socket into the hole you have made in your downpipe. Next, drill a couple of holes to fit your screws. Be sure to use the correct bit size; your holes should be slightly smaller than your screws. Screw the outer part of the rainwater diverter into the downpipe using a screwdriver. This part is used to fit the flexible connector to the socket.
Press the other socket into the water butt firmly by hand. Next, glue the fixing designed to hold the connector hose into the downpipe and insert it into the socket. Be sure to check which way round the components go before you start installing. Read the instructions supplied with your kit if you are unsure.
5. Connecting the downpipe to the water butt
---
Install the connector to your water butt and downpipe.Please note that these instructions apply to a specific model of rainwater diverter that is designed to plug directly into your downpipe. That said, a similar process can be used to install a traditional rainwater diverter.
Guide written by:
Albert, Manager of a gardening service, Leicester, 49 guides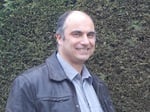 For several years I have been running a garden service with a clientele of both individuals and companies. I manage a team of gardeners and ensure the creation and maintenance of green spaces. At the same time, I bring my expertise to my clients in terms of the maintenance and improvement of their gardens. In fact, as a trainee and working in the hospitality industry at the beginning of my career, I focused on landscaping in a local community where I acquired solid technical skills through in-house training and the follow-up of major projects in a rapidly changing town. On a personal level, I am equally oriented towards the art of gardening. With my wife, I created our garden from start to finish and I maintain it carefully, the same goes for the vegetable garden. As for DIYing, it's not to be outdone. Yes, gardening is also tinkering: pergola, hut, pavement, fence, and so on...There is always something to do in a garden. After working well together, my wife and I are proud of the result and delighted to be able to take full advantage of a friendly and warm environment. So, let us give you advice and help you in your choice of tools, maintenance, or improvement of your garden, nothing could be simpler.
The products related to this guide