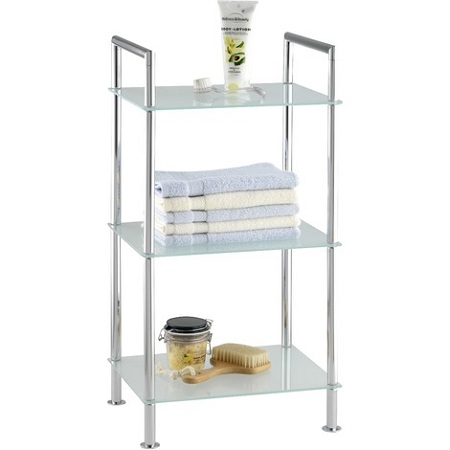 How to install a bathroom shelf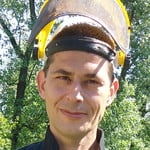 Guide written by:
Jeremy, construction site supervisor, Cardiff
132 guides
Whether installed in the shower or above a sink or bath, bathroom shelves come in handy for storing toiletries. Quick and easy to install, you just need the right wall plugs and screws for your surface bearing in mind you may have to drill into tile. Read on to find out how best to go about installing a bathroom shelf.
Bathroom shelves: handy and easy to install
---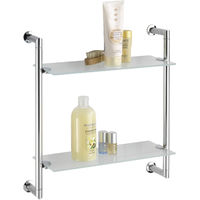 Installing a bathroom shelf should only take a few minutes. To make sure the installation goes smoothly, you just need to make sure that you mark out your drill holes correctly before drilling and ensure that the shelf is properly level. As bathrooms contain a lot of moisture, it's important to fill the holes with silicone to ensure that the fixings are kept free of water and to prevent run-off stains.
Required skills
You only need a few basic skills to put up a bathroom shelf. The only essential skills involve taking measurements, making sure everything is level, and using a drill or hammer drill.
You will also have to choose the right wall plugs and screws to match your surface. Additionally, it's important to be able to use a sealant gun equipped with silicone sealant.
Time required
Approx. 30 mins
Number of people required
1 person
Steps
Positioning the shelf
Drilling the holes
Installing the shelf
Tools and equipment
A tape measure and pencil
A spirit level
A hammer
A drill (or hammer drill) and set of drill bits
Screws and wall plugs (designed for your surface)
A sealant gun and silicone sealant
Explore the ManoMano catalog
Silicone sealant
Installing a bathroom shelf in 3 steps
 1. Positioning the shelf
---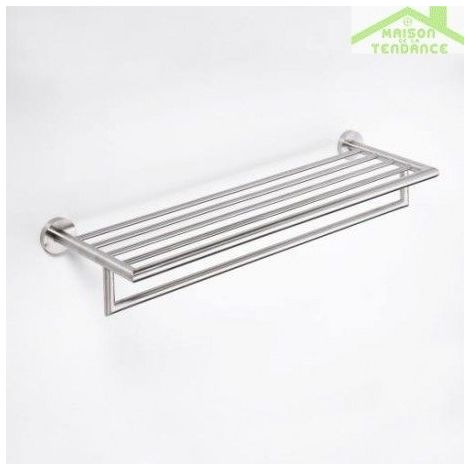 Preparation begins with opening up your kit and checking you have all the required parts to install your shelf.
Make sure you have the right screws and fixings for your surface. Get equipped with a drill or hammer drill with the appropriate drill bits.
If required, assemble the shelf and place it against the wall in the desired position.
Place a spirit level on the shelf to ensure it is level and mark out the position of your holes using a pencil.
If you are working with a tiled surface, try to position the holes in the grout between the tiles if possible.
2. Drilling the holes
---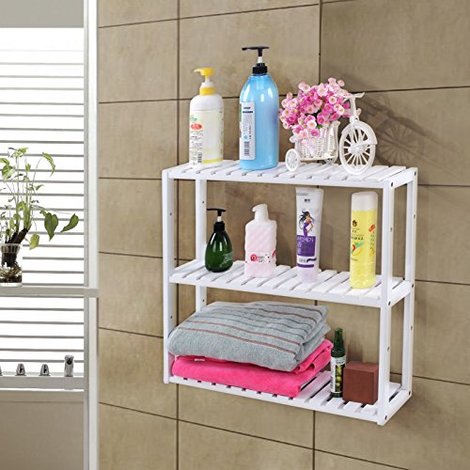 Grab the correct wall plugs for your surface and drill out the holes using the marks made in the previous step.
If you are drilling into tile, do not use hammer mode.
As you are working in a bathroom, fill the holes with silicone sealant before inserting the wall plugs to stop any water from seeping in.
Next, insert the wall plugs and wipe away any excess silicone with a sponge or damp cloth.
If your shelf is to be installed in a shower or above a bath, fill the wall plugs with silicone sealant before fitting the screws.
3. Installing the shelf
---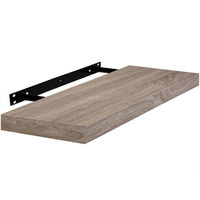 All that's left to do now is to put the shelf in place and insert the screws into the plugs.
Start by putting all the screws in place and tightening each one gradually while checking everything is level using a spirit level.
Adjust the level of the shelf as required before tightening the screws entirely.
Leave the silicone to dry for a few hours before putting anything on the shelf or using the shower or bath.
Explore the ManoMano catalog
Cloths
Guide written by:
Jeremy, construction site supervisor, Cardiff, 132 guides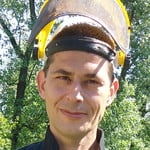 Electrician by trade, I first worked in industrial estates where I installed, wired and fixed a large number of electrical installations. After this, I managed a team of electricians for this type of work. 10 years or so ago, I turned to building and construction. From the modest family home, to gyms and theatres; I have been able to coordinate, audit and organise all sorts of construction sites. for 4 years now, I am restaoring and bulding an extrension to a bungalow in the heart of the welsh countyside. My experience in manual work and my knowledge means I am proud to be of service. Terraces, interior design, roofing, plumbing, electricty, anything goes! We have, my wife, daughter and I, built almost everything we have from scratch! So to answer all of your questions, and to orientate and advise you on coosing your tools? Easy!
The products related to this guide