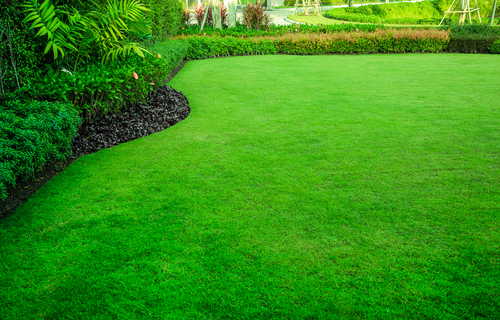 How to grow a green lawn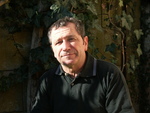 Guide written by:
Jean-Marie, Jardinier passionné & auteur, Auvergne
201 guides
Looking to grow a luscious green lawn without any bald spots? The secret to a thick and hardy lawn can be summed up in one word: maintenance. But mowing and watering aren't the only ways to get a healthy lawn. Read on for our top tips on growing a green lawn.
Use a lawn roller
---
A lawn roller can be used at the end of winter to correct frost heave. You can then roll your lawn about once a month after mowing. Remember to alternate directions.
Scarify to eliminate thatch
---
Over time, lawn waste such as dried up roots can form a thick layer in your lawn. This will make it harder for air and nutrients to get to the grass. It is a good idea to scarify your lawn in the springtime or autumn while the grass is still growing. This way, you can also get rid of moss. Scarifying helps the grass roots to absorb nutrients.
You can start scarifying a lawn in the third or fourth year after seeding.
Once you're done, gather all the waste from your lawn using a lawn rake and add it to your compost pile unless it contains moss (in which case you must dispose of the waste elsewhere).
After three to four weeks, the marks left by the scarifier should have completely disappeared and you will be able to mow your lawn again.
Aerate the soil to stimulate root and grass growth
---
Over time, watering and mowing will make your soil more compact, especially if your lawn has been in place for a while or has to deal with heavy footfall. In turn, this makes it harder for air to penetrate down to the roots. Using a lawn aerator in the springtime will help to inject air and water into the soil to the roots. You may have to repeat the process in autumn if your lawn is particularly compacted:
cut your grass as short as possible;
use a lawn aerator over areas that are subject to heavy footfall.
A lawn aerator is a type of roller equipped with spikes designed to leave holes in the soil. If you're up to the challenge, you can even use a garden fork to dig in holes spaced around 15 cm apart. If you have a smaller lawn, you can aerate it using aerator shoes.
Water your lawn regularly
---
To keep your lawn looking fresh and green, it should be watered on a sprinkler setting about two times a week between the months of June and September – except, of course, if you have a good amount of rain. If you don't have a lot of rainfall, it's a good idea to start watering earlier or keep watering later into the year.
The water should be sprayed evenly over the lawn. Try to add around 5 to 10 mm of water each time you water in the summertime; you can monitor this with the use of a rain gauge.
Spread fertiliser to feed your lawn
---
Between the months of March and September spread a special lawn fertiliser over your grass in three separate applications. This nitrogen-rich fertiliser should turn your grass a beautiful green colour. Spread it as evenly as possible in order to achieve a uniform colour across the lawn. You can spread the fertiliser manually in two passes or in a single pass using a spreader (as this allows you to apply a more even dose). Either way, be sure to follow the manufacturer's instructions.
After spreading the fertiliser, water the lawn. If your lawn is turning yellow without any obvious reason, apply more fertiliser (ideally an organic product).
Top dress your lawn to enrich the root system
---
In May or October, after raking to get rid of any waste, you should top dress your lawn. This involves spreading a thin layer of very dry compost over the top of your lawn. This helps to enrich the soil with nutrients and feed earthworms which play an important role in injecting the soil with air. This helps to boost root growth and anchor the roots in the soil.
Mow regularly to enhance lawn colour
---
Regular mowing prevents weed growth and keeps your lawn in good health. Don't cut your lawn too short at the start of the growing season. Adjust your mower settings to a height of around 5 cm. You can then gradually cut shorter and shorter until you reach about 2 to 3 cm in height. Mow around twice a week in the summertime. Never wait until your grass is overgrown to mow it as long grass tends to fall over and turn yellow near the roots.
It is recommended to avoid cutting more than a third of the height of the grass at once. If you only cut 1 to 2 cm of grass when you mow, you won't have to collect the clippings afterwards. Ideally, you should use a mower equipped with a mulching mode or set up a robot lawnmower if the size of your garden allows. Let your grass grow about 1 to 2 cm higher than usual during particularly warm periods.
Remove moss to keep your lawn healthy
---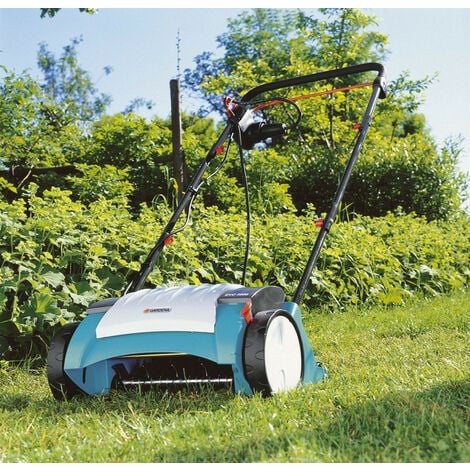 It is fairly common practice to use iron sulphate to kill off moss. This type of product will effectively cause moss to turn black and eventually die. However, iron sulphate will also increase the acidity of your soil which creates the ideal conditions for moss to return.
With this in mind, a better option might be to aerate the soil using a tool like a scarifier. If your soil is a little too acidic, try adding some lime or sprinkling wood ash or a calcium-based soil amendment to your soil.
Get rid of moles to protect your soil and grass roots
---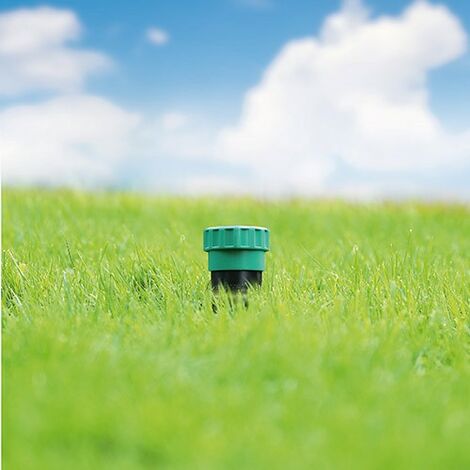 Mole hills will quickly turn a luscious lawn into an unsightly collection of dirt piles. These mounds will also make it harder to use your lawnmower while the moles themselves will cut through the grass roots to burrow tunnels.
So the age-old question for gardeners is this: how do I get rid of moles? There is a wide variety of solutions, but some are more effective than others. Choose between repellents, such as ultrasonic or vibrating devices, and humane traps designed to capture the moles and release them elsewhere.
Reseed any bare patches
---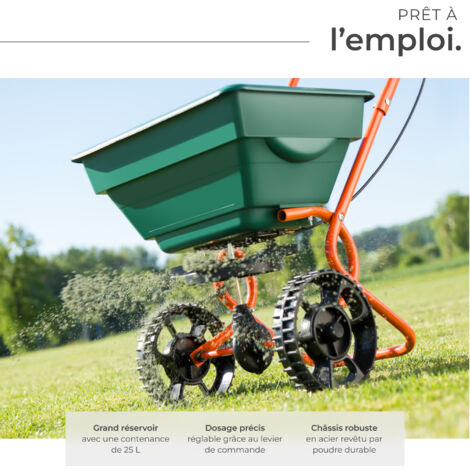 Rake any bare patches of lawn before sprinkling on some grass seed and covering with a thin layer of fertiliser. You can then roll and water the lawn. Avoid walking over any recently seeded parts of the lawn until the grass is well-established. Let the seeded sections grow taller than the rest of the grass for the first three mows before reducing the height of the grass by 1 cm each time until it matches the rest of your grass.
Weed the lawn
---
Weeds can invade your lawn and form patches of different shapes and colours in your grass which will affect the overall appearance of your lawn. These plants will also grow quickly. To stop weeds from spreading, it is essential to get rid of the plants before they go to seed.
Regular mowing will help to get rid of the majority of weeds because while mowing benefits grass, it will help to weaken any unwanted plants. Get rid of any weeds with long taproots (such as dandelions and common sorrel) using a weeding knife or gouge.
Tips for protecting your lawn on a daily basis
---
Avoid walking on the grass during frost season.
Try not to overuse any part of the lawn, such as the area around a table or barbecue.
Don't let your dog dig or scratch the soil.
Be careful not to contaminate the soil with hydrocarbons (from a brushcutter, for example).
Never park your car on the lawn, except when absolutely necessary.
Lawn maintenance throughout the year
Guide written by:
Jean-Marie, Jardinier passionné & auteur, Auvergne, 201 guides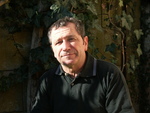 Haut comme trois pommes, je travaillais déjà au jardin familial. C'est peut-être de là qu'est né mon intérêt pour les plantes et le jardinage. Il était donc logique pour moi de suivre des études à la fois en biologie végétale et en agronomie.   Accédant à la demande de divers éditeurs, j'ai écrit en 25 ans de nombreux livres sur la thématique des plantes, des champignons (un sujet qui me tient à cœur), essentiellement des guides d'identification dans un premier temps, mais très vite aussi par la suite, sur le jardinage, renouant ainsi avec la première passion de mon enfance.   J'ai aussi collaboré régulièrement à plusieurs magazines spécialisés dans le domaine du jardinage ou plus généralement de la nature. Comme il n'y a pas de jardinier sans jardin, c'est dans un petit coin de l'Auvergne que je cultive le mien depuis 30 ans et où je mets en pratique les méthodes de culture que je vous conseille.
The products related to this guide