How to get started in dog agility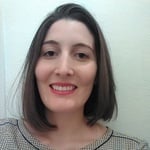 Guide written by:
Pauline, Self-taught handyman, Leeds
122 guides
One of the most popular dog sports around the world, dog agility is a great way for both dog and handler to stay active. With over 300 licensed Kennel Club dog agility shows per year in the UK, there is plenty of opportunity to get started. Read on to find out more about the benefits of dog agility!
Important features
Rules and regulations
Courses and obstacles
Benefits for the dog
Where to practise
Street agility
What is dog agility?
---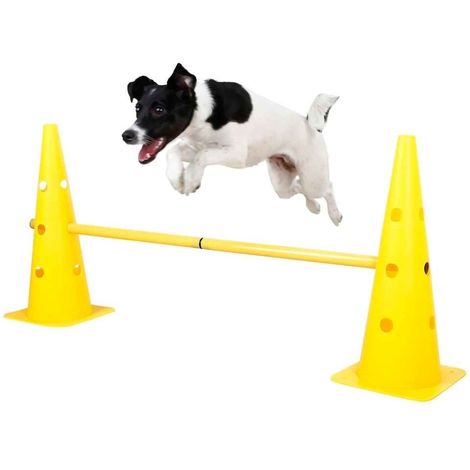 Agility is a canine sport created in England in 1977 by John Varley. Designed to diversify the types of activities you do with your dog – and to help relax our four-legged friends – this canine discipline requires the dog to navigate obstacle courses with the help of their handler.
A real sport of skill, agility requires speed, obedience and, most importantly, a strong bond between dog and handler.
The basic idea of agility is straightforward: navigate an obstacle course set out by judges in the fastest time possible without incurring any penalties. Of course, the sport is all done off-lead. Handler and dog run together across the course to tackle various apparatus before being placed by the judges.
Agility is open to everyone:
To all types of people (young or older, fit or lesser abled).
To all types of dogs (big and small).
Your dog does not need to have a pedigree or be pure-bred in order to compete. All dogs, including mixed breeds and mongrels, are allowed to compete in the UK with the exception of official Kennel Club shows.
The dogs are split into 4 groups depending on their height at the withers in order to even out the competition. What are the 4 different categories in dog agility?
Category A: dogs measuring less than 35 cm
Category B: dogs measuring 35 to 43 cm
Category C: dogs measuring over 43 cm
Category D: large dogs
For official competitions and championships, the challenges are set out by the judges in accordance with Kennel Club regulation.
Dog agility obstacles
---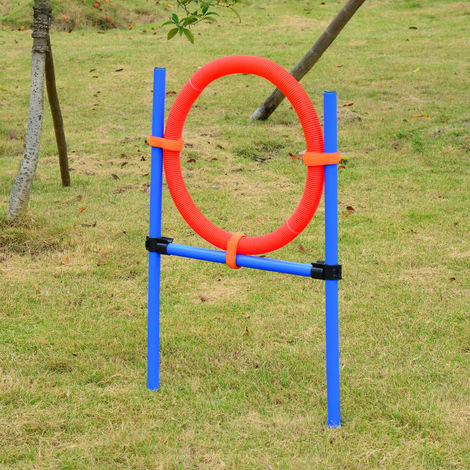 Agility courses are made up of a series of obstacles set up in a specific order. Here are some of the obstacles you'll find on the course:
Slalom
See-saw
Fence
Bridge / footbridge
Hedge
Hard tunnel
Soft tunnel
Hoop
Wall
Cone
When purchasing equipment, be sure to check that it complies with KC regulation.
While all apparatus is designed to be used outdoors, it's best to choose non-wooden and unpainted equipment. A non-slip coating will ensure the safety of your dog while climbing over sloping surfaces.
Quick tip: The best material for outdoor agility obstacles is colour-coated EPDM rubber granules.
Explore the ManoMano catalog
Obstacles
Kennel Club regulation
Kennel club rules must be respected if you want to place in an agility competition. These regulations define the height of obstacles and the length of the courses, as well as what constitutes a fault. Some of these rules are set out below.
Courses
---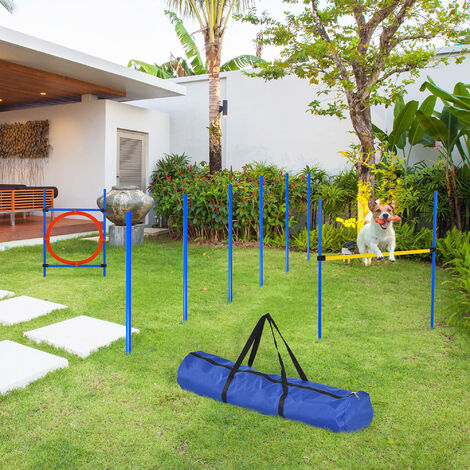 The length of the course must be measured out by a judge.
Each course will contain a combination of 15 different obstacles which are measured according to the dog category.
There must be at least 5 metres between the centre point of two adjacent obstacles.
A time fault will be given if the standard course time is exceeded.
Penalties in agility
---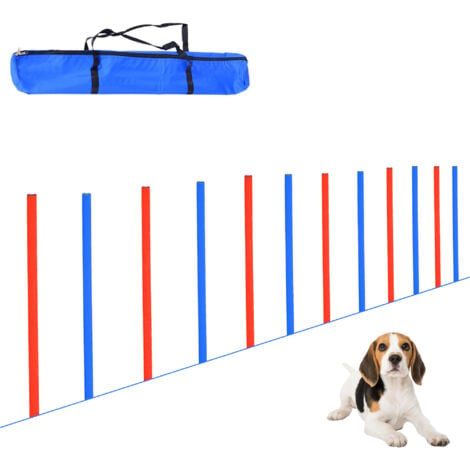 Course faults include knocking down jumps or failure to navigate an obstacle properly.
Your dog will also be penalised if they turn the wrong way on the course.
If your dog jumps up to the highest part of the footbridge without passing over the sloping part, they will be eliminated.
So, as you can see, there is a lot of choreographing involved in agility!
The benefits of dog agility
---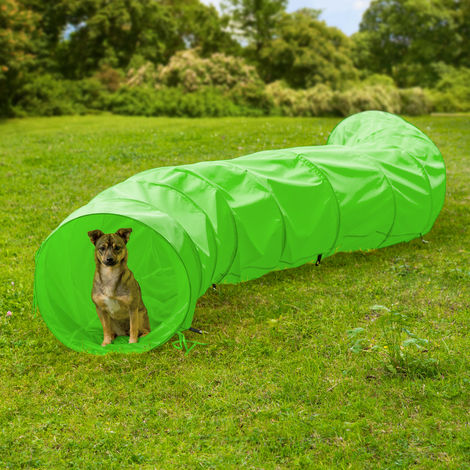 There are a number of advantages to practising dog agility.
It helps to strengthen the bond between dog and handler.
It allows dogs to tire themselves out both mentally and physically.
It helps to calm down very active dogs.
It helps to reinforce basic obedience training.
While agility is designed to keep your dog calm overall, beware that it can have some undesired effects. The competition can put unwanted pressure on the dog which, in turn, can lead to behavioural and physical issues in dogs (slipped discs, muscle strain, joint pain, etc.)
It's up to the handler to set boundaries and to ensure that the dog's interests are always at the centre of the sport.
You might find it interesting to know that the dogs that do best in agility are those whose handlers stay quiet and don't shout!
Where to practise dog agility
Agility is a sport that can be practised in a certified Kennel Club environment or, alternatively, as part of an unofficial club, at home or even outdoors (street agility).
Kennel Club
---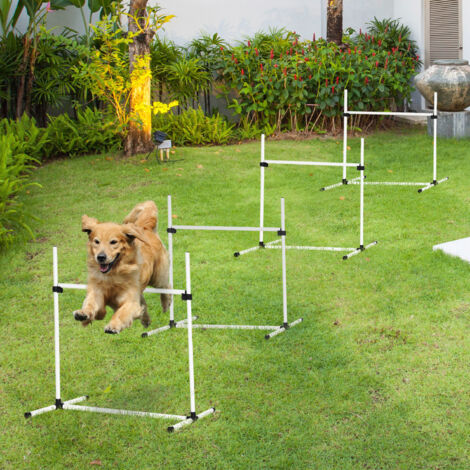 If you want to compete officially, you will have to go through the Kennel Club. An instructor will form sets of handlers and dogs and help them along the way to official competitions.
This is an essential step if you want to take a Pass Agility test which certifies your dog's skills in order to compete.
Street agility
---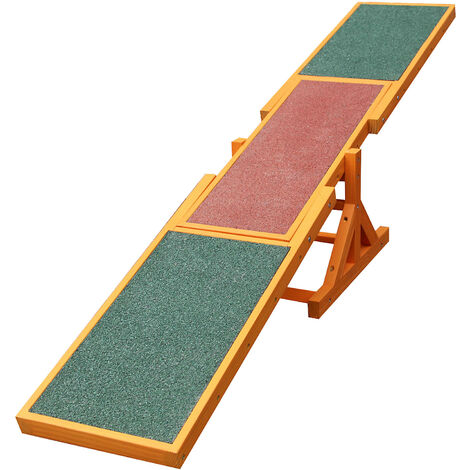 The idea behind street agility is simple: take your agility skills outdoors!
Urban environments (skate parks, low walls, etc.) can serve as an infinite – and cost-free – playground to enjoy with your dog.
The basic premise is the same: you invite your dog to jump on, around and over obstacles, in any order you like. There's nothing to stop you from practising beginners' street agility just for fun with some friends!
Agility is an excellent way to tire out your dog physically while stimulating them mentally. This canine sport also allows you to strengthen the bond you have with your dog and to enjoy yourself. It is important to be careful never to push your dog too far at the risk of them hurting themselves. Finally, remember the most important thing is for you and your dog to have fun!
Guide written by:
Pauline, Self-taught handyman, Leeds, 122 guides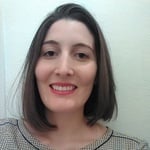 With a handyman-father, I grew up with the soft sound of the sander and hammer on weekends. I am both manual and cerebral (yes, it is possible.), I learned the basics of DIY and the customization of furniture because I was passionate. The salvage mentality is a true way of life that allowed me to know how to use all the tools and products needed to give something a second life, from sander to varnish. I have two favorite activities: the transformation of old furniture and decoration tips. I am always ready to lend a helping hand to revamp a table or to restore a mirror that was intended for the trash that will become a friend's centerpiece. I'm convinced that it's possible to reinvent an interior by small, regular modifications, I constantly research low-cost, test ideas.
The products related to this guide