How to furnish your bathroom?
Guide written by: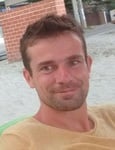 Sébastien, Rédacteur, Puy-de-Dôme
285 guides
Whether your bathroom is in length, sloped or 4 m², the best solution for optimizing your space is an organized and practical layout. Equipped with either a shower or bath, when it comes to decorating, it is totally up to you: Zen bathroom, stylish or modern. Here are tips and ideas for a successful bathroom furnishing!
Important features
Area
Configuration
Style
Decoration
Furniture
How to organize your bathroom?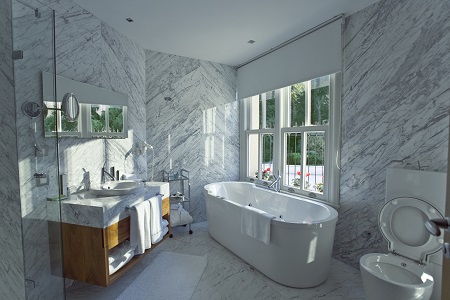 Besides being a preparation area where your toilet needs are met, the bathroom is an intimate space where relaxation rhymes with well-being. With most people spending an average of 2 hours a day in it, the bathroom's organization is not to be overlooked!



A renovation is a great opportunity to optimize any bathroom's space. For this, the most important factor to consider is the area in m² and the configuration of the bathroom.



Small bathrooms and large bathroom are not on an equal footing, just in the simple availability of different sanitary amenities such as the sink,
shower cubicle
, bathtub etc. and furniture and accessories - columns, wardrobes, vanity unit,
towel-dryers
, bathrobe holders etc. It is therefore of the upmost importantce to optimize the spaceto the best of your ability in a small bathroom.
Large
bathrooms are easier to install, so aesthetics and comfort can be preferred.
Corner bathtub basin
,
dual sinks
...the only limits to the layout and equipment are relative to your budget and the configuration of the bathroom.
5 Rules for a good bathroom
If you are remodeling a bathroom with a small area, be sure to consider all of these factors at the beginning of the planning stage. Do not fall into the trap of selecting the wrong size!
Successfully organizing its bathroom is dictated by a few simple rules and the feeling of a secure and tranquil space, combining well-being and aesthetics. Because a small bathroom of 4 m², 5 m² or a bathroom under the roof must be organized with purpose, follow our
5 tips for small bathrooms
!
Choice of sink
Although it may seem obvious, do not choose a
sink on a column
in a small bathroom! The #1 rule in such a configuration is the optimization of space. Prefer a built-in sink, a vanity top or a hanging sink.
Choosing the right sink
becomes essential!


Shower or bathtub
Choosing a bathtub
in a small bathroom reduces the floor area and may give off a feeling of confinement. Choose an open space with a walk-in shower and if the work scares you, opt for a
slay-down shower tray
rather than a concealed drain. If you place your shower in an angle, equip it with a door or a wall that you prefer. Screen-printed modles are not recommended as they tend to break the space's volume.
Shower cabins
are easy to set up, however they occupy a large space and should be avoided in small bathrooms.
Hanging furniture

Wall-mounted furniture
clears the surface to the floor in small
bathrooms
. If you have selected a built-in sink or column, choose a piece of furniture with clean lines in order to maximize its storage capacity. Shelves, counters, hooks and
towel rails
also provide increased storage possibilities without reducing the volume of the bathroom - go for a shallow depth, not exceeding 15 cm.
Promote
lighting


Having low lighting reduces the feeling of space, as does the choice of dark colors. If you have a bathroom without a window, do not hesitate to add
mirrors
on the walls in order to enlarge the space and create light effects. Promote white, uniform, powerful lighting and, if possible, built-in spotlights - in the case of
wall lights
, choose thin, space-saving lamps and prefer high-level installation with a horizontal projection.
Door
opening


If your bathroom door opens from the inside, change the hinges and swap to an outside opening, as you will gain precious space. If you have hanging cabinets with doors, consider changing the opening direction according to the bathroom configuration and location.


Bathroom plan
Making a bathroom plan has three important steps:
Check the size and correct dimensions of the furniture and equipment chosen for the bathroom layout
View the final product and project different configurations for better bathroom optimization
Establish a real bathroom budget and anticipate future developments
The bathroom plan must be made to scale otherwise, any realistic projection is impossible - especially when it comes to bulkiness in small bathrooms.


Do not hesitate to make a first, rought draft and a more refined second with more precise measurements.


Bathroom furniture and accessories
Bathroom furniture and accessories
are chosen according to the available space and the configuration of the bathroom.
Slim and wall-mounted furniture is preferred for smaller bathrooms. Several types of bathroom furniture are available:
Straight or wall-mounted furniture
Corner or wall-mounted furniture
Floor units to be laid or suspended
Towel rails, hooks and robe holders
Shower shelves
Mirrors
If your bathroom is cramped and/or has many angles, niches or dead ends, do not hesitate to create a laundry room or use
the
interior
architecture
to create cupboards and shelves.
Counters with invisible fixings are available in many sizes and can also optimize your bathroom's storage space.




Open structures, unlike solid structures, provide useful storage locations while still enlarging space. Using the furniture's height is also a solution to better organize your bathroom.


How to decorate your bathroom?

The room for well-being room by it's pure nature, the bathroom must be harmonic in shape and color. The decoration of your bathroom is primarily based on your personal tastes however, so the style you will attribute it can be privileged by one configuration rather than another. A bathroom with exposed stones lends itself more to a Zen atmosphere and it is quite easy to follow up the oriental bathroom decorations with niches and rounded shapes. The first tip to decorate your bathroom is therefore to consider its configuration.



Bathroom Decoration


Depending on the space you have and your tastes, several decorative ideas can give charm to your bathroom:


The decoration items and accessories should be selected with your personal style in mind.


Bathroom style

Your bathroom's style is based on your tastes but also of its configuration and surface. It's up to you to find the right style!



Zen Bathroom
Enjoy the wellness with a Japanese-style bathroom. Choose natural materials such as wood, pebbles and stone and opt for non-aggressive colors: chestnut, white, taupe, beige, green, etc.
A
glass countertop sink
placed on a teak furniture is of the most beautiful effect and an Italian shower allows to keep the space wide open. Finish the Zen decoration with eucalyptus shoots and hanging exotic plants, and the Feng Shui is assured.

Designer Bathroom
A designer bathroom puts forward modern forms and a pure look. Available for masculine, feminine or neutral, a designer bathroom is minimalist and well organized. Sinks and furnishings are sober - gray, black, white - and prefer linear storage without handles to avoid breaking the lines.

Contemporary bathroom
The contemporary bathroom is a modern bathroom by definition. Usually equipped with a
corner bathtub
, vanity top, wall mirror, pure furniture, mosaics...
The contemporary bathroom, like the designer bathroom, is minimalist and practical.
LED spot-lights
, walk-in or corner shower with glass wall, bright colors: your bathroom reflects your personality.

Moroccan Bathroom
The Moroccan bathroom favors warm colors and is arranged like a hammam - large
shower head
, bench, storage niches etc.
The floor is often covered with
tiles of zellige
, the walls of red Marrakech and shower walls with
tadelakt
to bring that oriental style to your bathroom.
Advice for a successful bathroom design
If the decoration of your bathroom is a matter of taste, successful planning is the method to success. To summarize and to help you efficiently to
plan and optimize your bathroom
, heres only our very best advice:
Consider the configuration, the architecture of the bathroom for the choice of furniture and/or the creation of storage
Realize a plan to scale appreciate the bulk of the furniture and judge its practicality
Decorate with style without straying away from the chosen theme
Don't believe people who say it's all aout the budget; an inexpensive bathroom can be tasteful and stylish, much more so than a luxury bathroom realized in bad taste!


More information
For do-it-yourselfers in full bathroom renovation or simply curious, follow the links below for bathroom-related accessories, advice from our editors and more helpful guides:
Did you find this guide helpful?
Guide written by:
Sébastien, Rédacteur, Puy-de-Dôme 285 guides écrits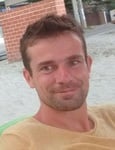 A l'issue d'études dans le commerce, j'ai appris par opportunité la profession de charpentier. Noble mais dur métier, les hivers et la pluie m'ont incité à descendre des toits et à pousser les portes d'une quincaillerie où sans grande surprise, je me suis retrouvé quincaillier.
De vis en boulon, j'ai travaillé au fil des années dans tous les rayons de magasins de bricolage où j'ai eu le loisir d'apprendre l'utilité et le fonctionnement de tout ce qui s'y vendait. Entre deux magasins, je n'hésitais pas à travailler comme serrurier, couvreur, menuisier ou dans le secteur industriel.


Mon expérience terrain conjuguée à mes connaissances techniques me permet de jauger le vrai du faux dans le choix des outils et équipements. Préférant restituer un conseil désintéressé à l'écrit que me répéter du lundi au samedi dans un magasin, il était naturel que je me dirige vers le métier de rédacteur.
The products related to this guide