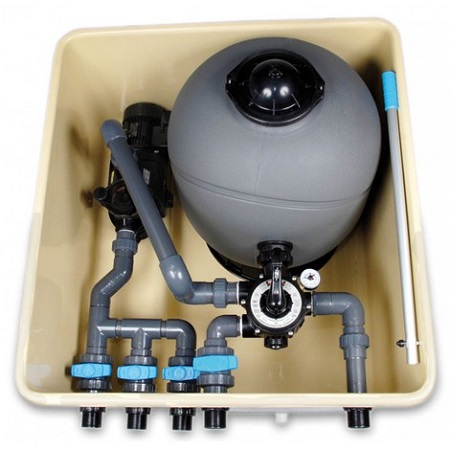 How to filter your pool?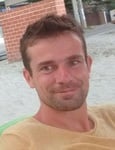 Guide written by:
Sébastien, Rédacteur, Puy-de-Dôme
316 guides
Inground and above ground swimming pools are filtered to renew the water in their basin. Starting with skimmers, to nozzles and going on to sand, cartridge or diatomaceous earth filters and filtration pumps, filtering is crucial to having pure, crystal clear pool water.
Important features
Pump and filtration unit
Refilling nozzle
Hydrostatic relief plug
Skimmer
Sand and diatomaceous earth filter
Zeolite and glass bead filter
Cartridge and bag filter
Why filter your pool?
---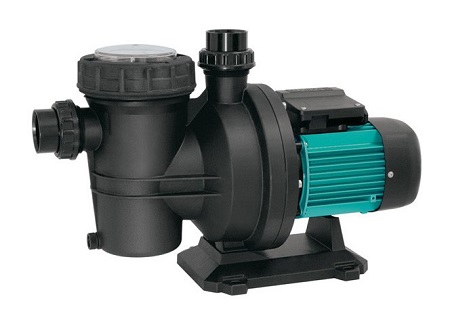 To benefit from crystal clear, pure pool water as well as to prevent water stagnation. Also to reduce pollution and bacteria, minimizing the lack of hygiene. To accomplish this, pool water is filtered several times a day. These are known as filtration cycles.
The pool water is filtered through a closed hydraulic circuit which allows it to be completely renewed in a given time based on the pump size in ratio to the volume of the pool. This filtration process generates movement, which avoids any stagnation.
The filtration system plays a major role in the purification of pool water as does the treatment of water by various products including chlorine, bromine, PHMB or algaecide, etc.
Cleaning your swimming pool is also essential: skimmers, pool robots and pool vacuums are to be used regularly, if not daily. All types of pools should have a filtration system whether an inflatable, above-ground, tubular, wood, steel or inground pool.
Explore the ManoMano catalogue
Algaecide
How to filter the water from your pool?
---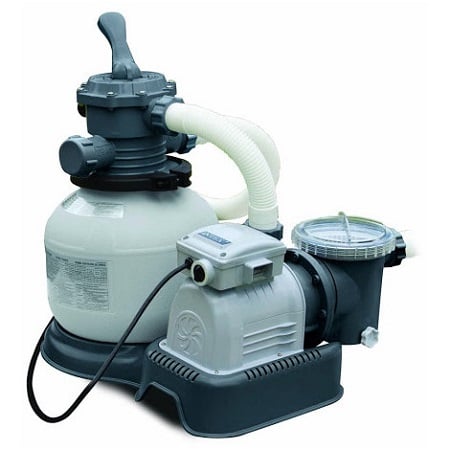 The pool filtration system is composed of several different parts. The water from the basin is first aspirated through either skimmers or the relief plug (s) to the pump. The gathered water is then filtered through either a sand filter, a diatomaceous earth filter, a cartridge filter or a bag filter for above ground pools. A filter's filtration capacity is expressed in microns. Once the water has passed through the filtrations system, it is reinjected in the basin via refilling nozzles.
The hydraulic system can include other equipment such as a booster pump - used in the event of dropping pressure levels - an electrolyser, or a salt sterilizer. The pump and the filter can be grouped together to form a filtration unit, that way the installation is faster.
The filtration of the pool depends on a number of factors: the volume of water, the filter's filtration capacity, the frequency of use and the temperature of the water. The better a pool is filtered, the less disinfectants need to be used. As for the pump and other pool accessories, they are grouped in a technical enclosure for inground pools.
The filtration time is therefore variable, however, to ensure that the pool water is well filtered, a schedule should be established. To give you an idea, 24 ° pool water takes 12 hours to be completely filtered.
Explore the ManoMano catalogue
Technical enclosure
When to filter your pool?
---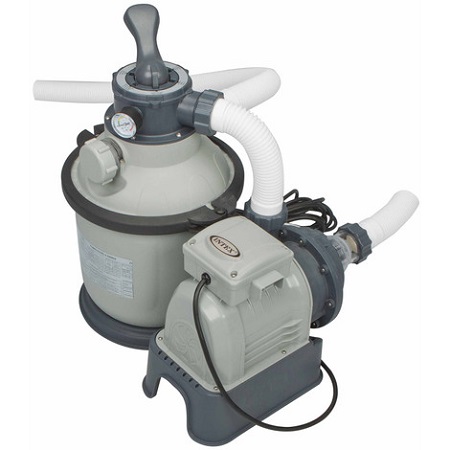 Pool water filtration should be carried out anywhere from one to several times a day, taking the shape of continuous filtration cycles during the summer.
Although dependent on weather and water temperature, the water is generally filtered during use.
Filtering the pool water continuously is useless however, except in the case of a high heat - anything over 28 °. Hot water is often linked to the proliferation of bacteria and microorganisms.
Green water also needs to be filtered to recover its crystalline appearance. The addition of algaecide is also highly recommended.
Swimming pool filtering equipment
Filtration pump;

Filter system;

Refilling nozzle;

Relief plug;

Skimmer;

Piping / routing

Diatomaceous earth filter;

sand filter ;

Zeolite filter;

Glass bead filter;

Cartridge filter;

Bag filter
Swimming pool: filtration, maintenance and accessories?
---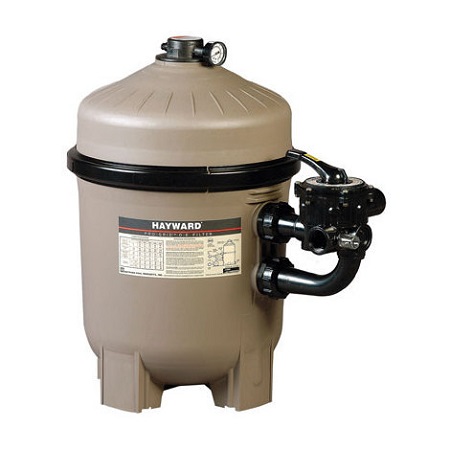 To choose the right filtration products, equipment and accessories for your pool, follow the links below for pool-related accessories, advice from our editors and more helpful guides:
How to choose your pool?
How to choose your pool cover?
How to choose your pool maintenance products?
How to choose your pool shelter?
How to choose your pool's heat pump?
How to choose your pool alarm?
How to cover your pool?
How to secure your pool?
Guide written by:
Sébastien, Rédacteur, Puy-de-Dôme, 316 guides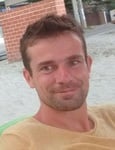 A l'issue d'études dans le commerce, j'ai appris par opportunité la profession de charpentier. Noble mais dur métier, les hivers et la pluie m'ont incité à descendre des toits et à pousser les portes d'une quincaillerie où sans grande surprise, je me suis retrouvé quincaillier. De vis en boulon, j'ai travaillé au fil des années dans tous les rayons de magasins de bricolage où j'ai eu le loisir d'apprendre l'utilité et le fonctionnement de tout ce qui s'y vendait. Entre deux magasins, je n'hésitais pas à travailler comme serrurier, couvreur, menuisier ou dans le secteur industriel. Mon expérience terrain conjuguée à mes connaissances techniques me permet de jauger le vrai du faux dans le choix des outils et équipements. Préférant restituer un conseil désintéressé à l'écrit que me répéter du lundi au samedi dans un magasin, il était naturel que je me dirige vers le métier de rédacteur.
The products related to this guide