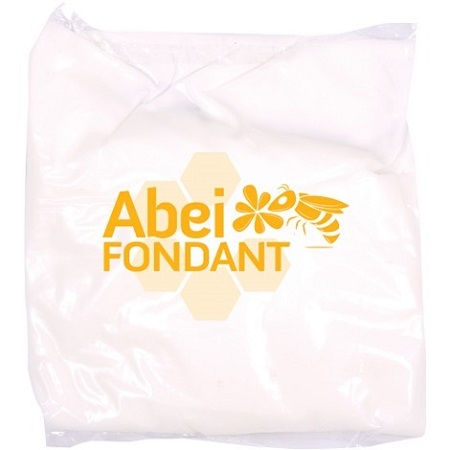 How to feed bees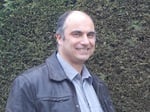 Guide written by:
Albert, Manager of a gardening service, Leicester
49 guides
Bees need to be fed at precisely the right time. Be it candy or syrup, supplied through an entrance, top or frame feeder, there are a variety of options that you need to be familiar with when you start beekeeping, especially if you want to collect honey in your apiary.
Feeding bees: an essential task
---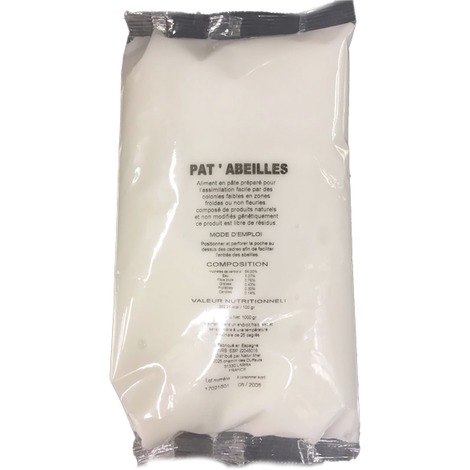 Bees are subject to various climatic hazards that can put a strain on their ability to survive. During the busy season, their conservatory instinct drives them to store large quantities of honey. This essential nutrient is intended not only to feed the larvae inside the hive, but also for their own consumption during the winter. Before the bees get to this point, they eat nectar, honeydew or pollen, not overlooking the water they consume!With this in mind, it's obvious that when their honey is harvested, bees are deprived of this backup winter reserve.
Feeding bees is therefore an essentialrequirement, and not only during the winter. During the spring, in periods of drought or heavy rains, food sources can be diminished or become inaccessible. This challenging time often coincides with the period when the bees are extremely active, in order to feed their larvae, which implies an excessive expenditure of energy. If the bees are provided with insufficient food or water, your colony's mortality rate will increase significantly. It's therefore important to be aware of the key periods for feedings bees: winter, spring, and other special circumstances, often related to extreme weather events.
Choose the location of the hive
---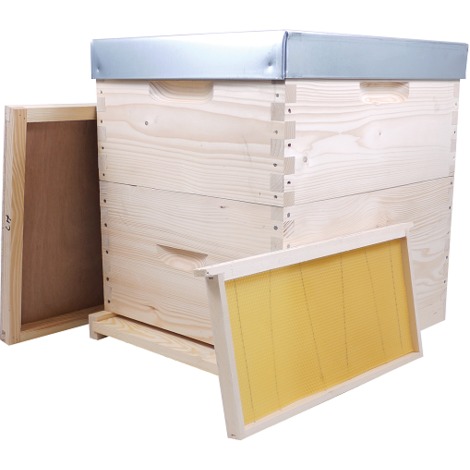 The first step in any successful operation is to choose the right spot for the hive. If the hive is close to various flowers that bloom throughout the year, that will reduce the amount of food intake required by the bees, and positively impact the apiary's overall health.  
It best to avoid monoculture as much as possible. The bee'srange, or the distance they will go foraging, generally does not exceed 3 km, but should still be taken into consideration. For a successful colony, it's best to have a maximum of flowering plants within this range.
Explore the ManoMano catalogue
Flowers
Accessories for feeding bees
---
A frame feeder is widely used because it presents several advantages. It has insulating qualities and can remain permanently on the hive. Frame feeders are also kept at the temperature as the rest of the colony. Providing access for the bees is facilitated by one or more holes that allow for the transfer of elements to the hive.
---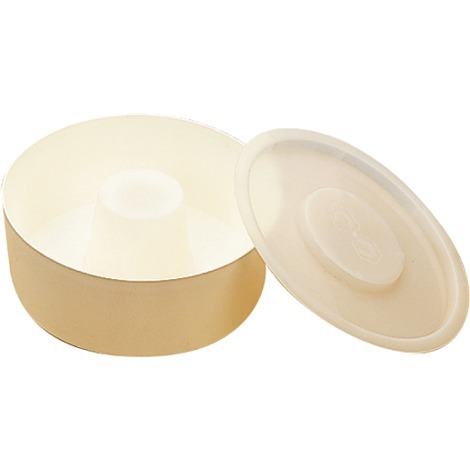 Depending on the plastic feeder model, they may be placed on an empty ring and can be adapted for the use of syrup. Plastic feeders are also suitable for repeated feeding at low doses. Frame feeders and nucleus feeders can also be made of plastic and are very efficient in transferring the required nutrients to end the deepest parts of the hive.
---
Entrance feeders , as their name implies, are placed at hive's entrance. Extremely practical, beekeepers can visualize the syrup level without having to open the hive. That being said, if intense heat is combined with a low consumption rate, the syrup can eventually start to ferment. To avoid this, entrance feeders should be used to supply small doses.
Explore the ManoMano catalogue
Feeder
What nutrients to feed bees?
---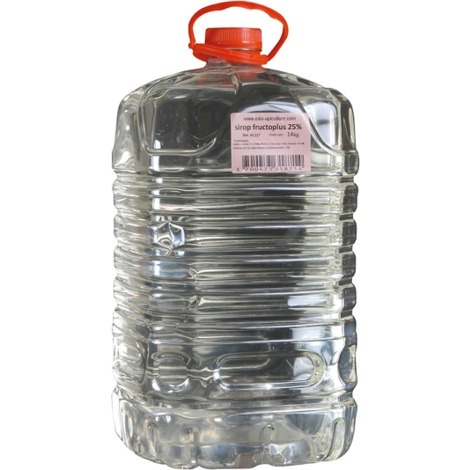 There are essentially two types of feed: solid and liquid. Solid feed is primarily provided during the fall and winter, as a direct food supply. Candy, also referred to as candy bread, sugar bread for bees or fondant, contains all the nutrient content required for winter.
In the other half of the year, spring and summer, sugar syrup is the best source of food for your bees. It is obtained by mixing hot water/sugar in a ratio of 1 kg of sugar per 1 liter of water. If engaging in repeated, low dose feedings, you can eventually cut the sugar content in half.
You can also purchase ready-made syrups, which is by far the easiest way to do it. It is however essential to consult and follow the manufacturer's instructions, especially regarding the allotted insertion temperature. Products also have other elements to verify, including what type of syrup it is. It can be just a simple nutritional supplement or a powerful breeding stimulators for the queen bee, among others. One last reminder: Alway remember to provide the bees with water, most often using water troughs.
More information
Getting into beekeeping is a big leap of faith. It's best to know what you are getting yourself into! To do just that follow the links below for apiculture-related accessories, advice from our editors and more helpful guides:
How to get started in beekeeping?
How to choose your gardening clothes and accessories?
How to spot these 10 plants that are harmful to your garden and home?
Guide written by:
Albert, Manager of a gardening service, Leicester, 49 guides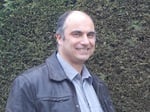 For several years I have been running a garden service with a clientele of both individuals and companies. I manage a team of gardeners and ensure the creation and maintenance of green spaces. At the same time, I bring my expertise to my clients in terms of the maintenance and improvement of their gardens. In fact, as a trainee and working in the hospitality industry at the beginning of my career, I focused on landscaping in a local community where I acquired solid technical skills through in-house training and the follow-up of major projects in a rapidly changing town. On a personal level, I am equally oriented towards the art of gardening. With my wife, I created our garden from start to finish and I maintain it carefully, the same goes for the vegetable garden. As for DIYing, it's not to be outdone. Yes, gardening is also tinkering: pergola, hut, pavement, fence, and so on...There is always something to do in a garden. After working well together, my wife and I are proud of the result and delighted to be able to take full advantage of a friendly and warm environment. So, let us give you advice and help you in your choice of tools, maintenance, or improvement of your garden, nothing could be simpler.
The products related to this guide